Recently, a
foreign-born physician
scheduled a consultation with me.
She had an interview coming up, and for some reason, her attorney was unable to accompany her.  She was super-nervous because her case had been going on for years, and the facts were quite complex.
I let her know that she was right to be concerned.  Local USCIS examiners only started doing interviews for employment-based adjustment applicants a couple of years ago.  I doubted whether the examiner had interviewed a physician with a National Interest Waiver, especially where the facts were complex.
Client Reviews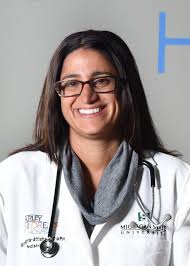 The Best Lawyer!
"I had the best experience working with Law Offices of Carl Shusterman. The staff is very professional, trustworthy, responsive, knowledgeable and helpful."
- Dr. R. Khan, Boston, Massachusetts
Read More Reviews
Zoom Consultations Available!
She completed her medical residency in the U.S. on a J visa, but instead for getting a waiver, she returned to her home country, the Philippines, for over 4 years. Therefore, she was no longer subject to the 2-year home residency requirement.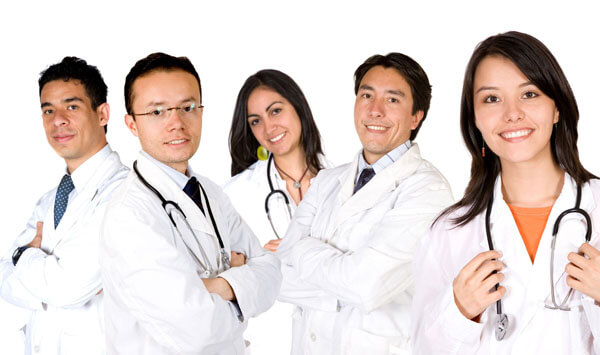 Then, she obtained an H-1B visa and worked in a medically-underserved area in the U.S.for 3 years.
In 2015, she self-petitioned for a National Interest Waiver and submitted an application for Adjustment of Status (form I-485) at the same time. The following year, her NIW was approved and she was granted an EB-2 priority date.
In 2016, she switched employers and obtained a new H-1B visa from the U.S. Embassy in Manila. Her new employer, who was located in a medically-underserved area in Guam,  filed a PERM application and an I-140 on her behalf. Both were approved.
When her priority date became current in 2018, her attorney submitted another I-485 for her.
However, before she received her interview notice, she changed employers again and got an H-1B to work in an underserved area in California.
Long story short, by the time that she came to see me, she had 2 I-485s pending, one based on an NIW and other on an PERM application. Would the USCIS examiner be able to unravel this complex situation and grant her a green card?
Foreign-Born Physician – The Immigration Process
Most foreign-born physicians get J-1 exchange visitor visas to do their medical training in the U.S.  Once they complete their medical residency and fellowship, they must either return to their home countries for 2 years or get a "J waiver".
To get a J waiver, the general route is to find a job in a medically-underserved area, be sponsored by an "interested government agency" and work in H-1B status for 3 years.
Typically, they are sponsored by their employers for employment-based green cards, either through PERM or by getting a National Interest Waiver (NIW) and working in underserved areas for 5 years.
Representing physicians is a tiny niche area of immigration law.  Our law firm has represented Merritt Hawkins, the largest physician recruiting company in the U.S. for almost 30 years.  Largely because of this, we have obtained thousands of J waivers, H-1B visas and green cards for physicians.
Back in 2006, we won a huge victory for foreign-born physicians at the U.S. Court of Appeals for the 9th Circuit.  Several years before, Congress had passed a law to help foreign-born physicians who work in medically-underserved areas get green cards through National Interest Waivers.  However, my old employer, the Immigration and Naturalization Service (INS) issued a regulation which interpreted the law in such a restrictive manner that thousands of physicians would not qualify.
Maybe I'm a grumpy old guy, but I wasn't going to let the INS get away with this.  We spent 2 years litigating this in U.S. District Court to no avail.   Then we appealed to the 9th Circuit where the judges unanimously ruled in the our favor.
NIW for Foreign-Born Physician – Analysis
It was clear to me that despite these confusing facts, her I-485 should be granted.
First, since she had now spent over 5 years working medically-underserved areas in H-1B status, her first I-485 was now approvable.
Second, since she had continued to work for her employer in Guam after her I-140 was approved and her I-485 was pending for over 180 days, she was eligible to adjust status under AC-21's 180-day portability rule since she continued to work as a physician when she moved to California.
I-485 Interview
I wrote a letter explaining this to the USCIS examiner, and handed it to her at the interview.
Was she confused? Hard to tell, but I would have been had I been in her position.
At the end of the interview, she gave us a letter stating that a decision would be made on the I-485 within 90 days of the interview.
Victory!
Last week, 30 days after her interview, I received a phone call from my client.
Her I-485 was granted and she is now a lawful permanent resident of the U.S.
She is thrilled and so am I.