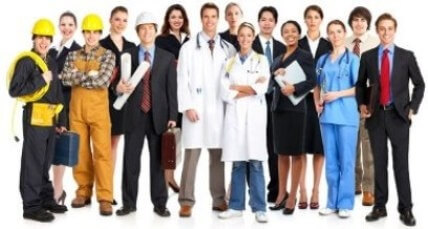 In June and July 2018, the publication of 2 important USCIS memos puts US employers at risk. Never during my 40+ years of practicing immigration law have I seen such drastic changes to our immigration system promulgated by an administrative agency.
Employers need to be aware of the content of these USCIS memos, how they could be impacted and how best to remain in compliance.
USCIS Memo re: RFEs and NOIDs (7-13-18)
On July 13, the USCIS published a memo regarding Requests for Evidence (RFEs) and Notices of Intent to Deny (NOIDs).
Client Reviews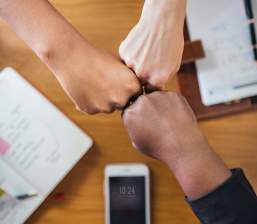 Great Work!
"We are very pleased by the services we get from the Law Offices of Carl Shusterman. Our experience in the past year with all our H1B renewals has been amazing, and we've obtained great results."
- KRG Technologies, Valencia, California
Read More Reviews
Zoom Consultations Available!
When an employer sponsors a person for a temporary working visa or a green card, if USCIS needs more evidence in order to decide whether to approve or deny the benefit, they usually send an RFE to the employer.
Typical RFEs either request additional information about the employer (Ability to pay prevailing wage, need for the employee's services, etc.) or the employee (Justification for requiring a certain level of education or experience, etc.). In 2017, the number of RFEs for H-1B petitions increased 44% over the previous year.
The employer is given time to respond to the RFE. After the response, the USCIS examines the original petition/application and the employer's response to the RFE before deciding the matter. In some cases, the USCIS issues a NOID and grants the employer a chance to respond.
The July 13th memo does away with many RFEs and NOIDs. It grants USCIS examiners, in many cases, with the power to simply deny requests for immigration benefits when they determine that the evidence is "insufficient" to grant an application.
But if an application or petition for a temporary visa or green card is denied by the USCIS, couldn't the employer simply refile for the benefit using premium processing?
Even this may no longer be an option in many cases.
USCIS Memo re: NTAs Where Person has No Status (6-28-18)
What complicates this is an USCIS memo issued on June 28 stating that if a denial renders the person "out of status", the USCIS will issue a Notice to Appear (NTA) which will place him in deportation proceedings before an Immigration Judge.
This worst case scenario is to be avoided at all costs. The employer would be forced to terminate the employee who was being sponsored for a temporary working visa or a green card.
What can Employers do to Avoid the Penalties Imposed by the New USCIS Memos?
Below are a number of strategies to help you in sponsoring employees for temporary visas and green cards:
1. If you are sponsoring an employee for a green card, make sure to keep renewing his temporary work status until his green card application is approved. This way, even if a problem arises with the green card application, the fact that he is in a temporary working status will prevent the USCIS from initiating deportation proceedings.
2. Apply for extensions of H-1B, L-1, O-1 and other types of temporary working status 180 days before the status expires, and consider using premium processing. This way, should there be a problem in extending the temporary status, the employee will still be in proper status, and you can reapply for an extension.
3. Temporary status is employer-specific. If Employer B is petitioning for H-1B status for an employee who is currently working for Employer A, it is a wise idea to use premium processing and not to have the employee change employers until after the petition and the application for a change of employers is approved.
4. Always overdocument a petition or application. Clearly document that you have complied with the prevailing wage and posting requirements, that you have the ability to pay the employee and the reasons a particular university degree and level of experience are required for the job. In general, it is not a good idea to include the ability to speak a foreign language in the job requirements.
5. Make sure that you choose an immigration law firm to represent your company whose lawyers have many years of experience working for employers and who have successfully obtained thousands of approvals of temporary work visas and EB green cards.
6. Take a look at the following online resources:
7. If you are an employer, feel free to call one of our employment-based attorneys, Cheryl Gertler for advice on how to avoid the penalties contained in the new USCIS memos.
RFE/NOID Memo Goes into Effect
Authorities Can Now Deny Visa and Green Card Applications Without Giving Applicants a Chance to Fix Errors (9-11-18)