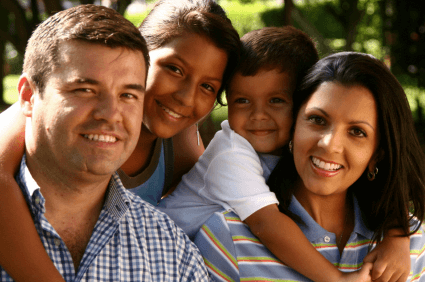 Her father called me for a legal consultation. He had been waiting in the EB-3 line with a pending application for adjustment of status, like so many others, for over 4 years, and so had his wife and daughter. Now, his attorney was telling him that his daughter, a straight-A student, would have to leave the United States before her CSPA age became 21 years old.
Not wanting his daughter to leave the U.S., he had consulted numerous immigration attorneys in the state where he lived. They all told him the same thing. His daughter's CSPA age would be 21 within weeks, and she needed to leave the country.
First, I had him explain the facts to me. His daughter was born in September 1988. His employer had filed an I-140 on his behalf in April 2007, at which time his daughter was 18 1/2 years old. In July 2007, while the I-140 was still pending, all the EB-2 and EB-3 priority dates became current. His attorney submitted I-485s on behalf on him, his wife, and his daughter. After a couple of Requests for Evidence, the I-140 was approved in June 2009.
Three months later, in September 2009, the daughter had her 21st birthday. Since the I-140 had been pending for 2 years and 2 months, CSPA allows this time to be subtracted from his daughter's age. Therefore, her CSPA age was only 18 1/2 in September 2009. However, his attorney warned him that if the family did not receive their green cards by November 2011, his daughter would "age-out" and have to leave the country.
Client Reviews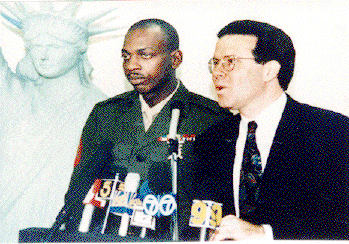 Know Their Job Well And Perform It Flawlessly
"Don't do the mistake we did and try to save few bucks going with nonprofessionals and sole practitioners! It will end up not only costing you much more in the long run, but also putting your status in jeopardy which can have a priceless impact. It is one of the most important steps in your life."
- Sgt. Danny Lightfoot, Los Angeles, California
Read More Reviews
Zoom Consultations Available!
I explained to him that CSPA worked as follows: A child's CSPA age is determined on the latter of the following two dates: (1) when the priority date became current (July 2007); or (2) when the visa petition was approved (June 2009). In his daughter's case, the later date was June 2009. At that time, her age was 20 years and 9 months old. However, since CSPA permitted the length of time that the visa petition was pending to be subtracted from her age, we could subtract 26 months from her age. Thus, her CSPA age was 18 years and 7 months.
CSPA also requires that she "seek to acquire" permanent residence in the U.S. within one year of visa availability. Since an I-485 had been filed for her in July 2007, the same month that the visa became available, this requirement had been complied with.
However, now, because of the retrogression in the EB-3 numbers, it was over 4 years later, and her priority date was nowhere near current. Was her attorney correct that her CSPA age would be 21 years old in November 2011? I did not think so. I advised her father that once she complied with all of the CSPA requirements, her CSPA age was effectively frozen at 18 years and 7 months forever. However, I wondered why all the other attorneys that he had consulted had told him that she was going age out in November 2011.
I asked Attorney Amy Prokop in our office to research the matter. She e-mailed me a section of the one of the USCIS' memos on the subject, the Neufeld memo of April 30, 2008.
The relevant portion of the Neufeld memo states as follows:
"If the alien beneficiary's CSPA age is under 21, he or she remains a child for purposes of the application for permanent residence provided the beneficiary properly applies for permanent residence, based on the subject petition, within one year of visa availability and notwithstanding the alien's CSPA on the date of adjudication of such application."
Further, the Neufeld memo contains a section specifically devoted to the subject of retrogression:
"Visa Availability Date Regression. If a visa availability date regresses, and an alien has already filed a Form I-485 based on an approved Form I-130 or Form I-140, the officer should retain the Form I-485 and note the date a visa number first became available. Once the visa number again becomes available for that preference category, determine whether the beneficiary is a "child" under paragraph 21.2(e)(1)(ii) using the visa availability date marked on the Form I-485, as long as the I-485 was filed within one year of that visa availability date."
When I e-mailed the father a message that his daughter could remain in the U.S. and adjust status with he and his wife when the priority date became current, he was thrilled. So was his daughter who is pursuing her Master's degree.
Given the retrogression in the employment-based categories, it is very important that parents of sons and daughters who turned 21 years of age before they obtain permanent residence, and their immigration attorneys, fully understand how the Child Status Protection Act operates.