If you are interested in knowing how the dates in the Visa Bulletin will advance or retrogress in the future, we are thrilled to tell you about the best way to do so, on the State Department's new program entitled Chats with Charlie.
However, Charlie is retiring from the State Department on December 3, 2021.
The Visa Bulletin is published on a monthly basis by the State Department.  It shows the backlogs for persons who have been sponsored for green cards under the employment-based (EB), family-based (FB) and diversity lottery categories.
There are millions of persons waiting in line for EB and FB green cards, and the wait times vary depending on their EB/FB category and their country of birth.
Sometimes the dates in the Visa Bulletin move forward very slightly, sometimes they advance months at a time and other times they move backwards.
For persons waiting in line, it is important to know which way the dates in their category are going to move, and how quickly.  Chats with Charlie is a great source of information.
Client Reviews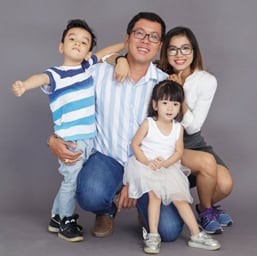 Professional and Knowledgeable Law Firm
"I've had a decade of experience with Mr. Shusterman's law firm. I used them for my immigration needs from H1 to citizenship. It is safe to say this is one of the most competent, professional and knowledgeable law firms. If there is a firm that can handle any possible immigration case routine or otherwise; then this is it."
- D. Chen, Phoenix, Arizona
Read More Reviews
Zoom Consultations Available!
A few years ago, Charlie Oppenheim of the State Department, the person who calculates the dates on the Visa Bulletin each month, started meeting with the American Immigration Lawyers Association (AILA), and answering questions about how he expected the dates of each category would move in the future.
As soon as we received AILA's monthly "Check-In with Charlie", we shared this information with our readers on the Visa Bulletin Predictions page on our website.
However, sometime in 2020, the previous Administration cancelled the monthly "Check-In with Charlie" meetings. This was very disappointing.
Chats with Charlie – Additional Resources
We recognize that many of you will be working during the monthly Chats with Charlie, and will be unable to watch him live.
We have embedded a copy of his YouTube chat on on this page and on our Visa Bulletin Predictions page so you can watch his presentation whenever it is convenient for you.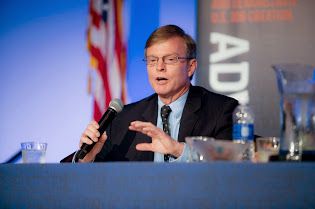 We will also include the highlights of Charlie's presentation on this page.
We look forward to doing this on a monthly basis.
For those of you who will be submitting questions to Charlie via e-mail, as the State Department advises, remember that your questions must be general in nature.   Refrain from asking questions that are specific to your case.  Also, remember that Charlie works for the State Department, not for the USCIS.  He has no control, or inside information, about whether the USCIS will choose to honor the Final Action Dates or the Filing Dates for any particular month.
Also, keep in mind that the dates on the monthly visa bulletin are not predictions of how long it will take to get a green card. The dates look to the past, not to the future. For example, there are over 500,000 persons born in India with EB-2 and EB-3 priority dates. The visa bulletin shows when a person with a priority date in the past is able to apply for a green card. However, the visa bulletin does not predict how long the green card waiting time will be for a person who is starting the green card process now.
I have always found Charlie Oppenheim to be both straightforward and extremely helpful, and it is great that the new Administration has seen fit to allow him to interact with, and thus better inform, the immigrant community!