The concept of EB country quotas for green cards is about as reasonable is granting permanent residence on the basis of hair color!
Why?
Because the future of our country depends on attracting the world's most talented people to our shores. Advances in disease prevention, information technology, and many other fields are accomplished by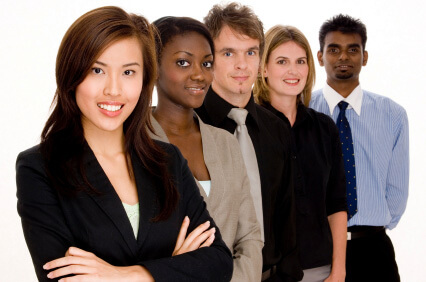 these people. These people start-up companies which employ hundreds of thousands of U.S. workers. A person's intelligence and ability to innovate is not determined by their country of birth. Sergei Brin of Google, Andy Grove of Intel, Jerry Yang of Yahoo, and Vinod Khosla of Sun Microsystems are just a few of the thousands of immigrants who came to the U.S. and established companies that now employ hundreds of thousands of U.S. workers.
There are no country quotas for H-1B professionals. Neither are there limits on the number of spouses and children of H-1B professionals. When the H-1B caps were raised by Congress, it made sense to review and revise the number of EB-2 and EB-3 professionals who were allowed to immigrate to the U.S. However, this issue was ignored by Congress, and the result is our present massive EB backlogs, particularly for those born in India and China.
As 2012 approaches, there are over 100,000 persons waiting in line for green cards whose employers have demonstrated that they are filling jobs for which there are no qualified U.S. workers. The waiting times stretch from 6 years for EB-3 engineers, therapists, and teachers from over 190 countries worldwide, to much longer waits for professionals born in China and India. Since over 50% of those on the EB-3 waiting list are born in India, the 7% country-quota means that many of these people will still be waiting for their green cards in 15 to 20 years, or else they will simply give-up and go home. If they do, it is our country which will be deprived of their talent.
How to End EB Country Quotas
On November 29, the House of Representatives passed the "Fairness for High Skilled Immigrants Act" by a lopsided majority. The bill would phase out the 7% country quotas over the next 3 years. If the bill is enacted into law, persons born in countries other than China and India would be limited to 15% of the EB green cards this year, and 10% per year during the next 2 years. As a result of this approach, the worldwide EB-2 category would instantly develop a backlog, and the nearly 6-year EB-3 backlog would quickly grow to 7 to 10 years or more. And guess what? If the worldwide EB numbers retrogress, persons from India and China, professionals from the countries that the bill is trying to help, will also suffer. So Congress must find an intelligent way to end EB country quotas.
Client Reviews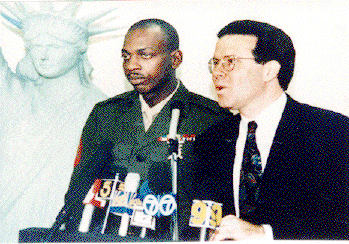 Know Their Job Well And Perform It Flawlessly
"Don't do the mistake we did and try to save few bucks going with nonprofessionals and sole practitioners! It will end up not only costing you much more in the long run, but also putting your status in jeopardy which can have a priceless impact. It is one of the most important steps in your life."
- Sgt. Danny Lightfoot, Los Angeles, California
Read More Reviews
Zoom Consultations Available!
Only by providing more EB visas can such a disaster be averted.
Congress is adverse to raising the number of EB visas. However, Congress has, in the past, made available ("recaptured") some of the many thousands of EB green cards that were lost in the past due to bureaucratic delays. Congress may also wish to consider exempting immediate family members (spouses and children) of EB immigrants from the 140,000 cap on EB green cards, similar to the way that they are exempted from the cap on H-1B visas.
However, because of our current high-unemployment rate, there is a natural tendency of legislators to shy away from providing additional green cards. Therefore, I propose that Congress should consider suspending the visa lottery for 2 years, and use the 100,000 visas which would have been given to lottery winners to those stuck in the EB backlogs.
Lottery winners are chosen at random and are not required to have job skills that are useful to our economy or even family ties in the U.S. Clearly, encouraging professionals whose skills are in short supply and who are already working lawfully for employers in the U.S. is more important that allowing people to immigrate randomly.
The Senate will shortly take up the "Fairness for High Skilled Immigrants Act". Let's hope that in addition to abolishing EB country quotas, they will amend the bill to eliminate the huge backlogs which would occur if they simply ratify the existing legislation.