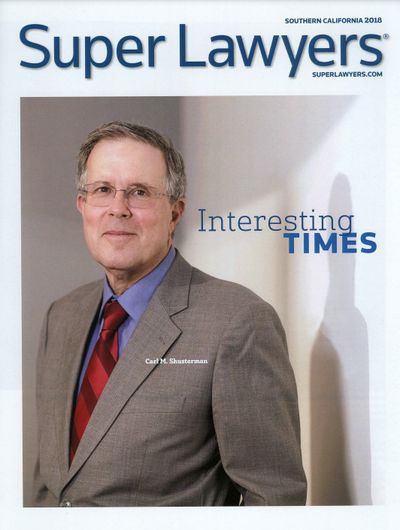 وکیل مهاجرتی کارل شوسترمن بیش از 40 سال است که در زمینه حقوق مهاجرت فعالیت می‌کند. قبل از ورود به حرفه وکالت خصوصی، به عنوان یک وکیل مقامات مهاجرت و شهروندی آمریکا خدمت می‌کرد. کارل به عنوان یکی از 15 وکیل مهاجرتی شرکتی برتر در آمریکا توسط مجله Human Resource Executive شناخته شده است. او به عنوان یک شاهد متخصص در مجلس سنا آمریکا در زمینه مهاجرت شهروندانی شرکت کرده است.
کارل در مجله SuperLawyers، روزنامه Wall Street Journal، روزنامه Los Angeles Times، Associated Press، مجله ABA و بسیاری از رسانه‌های دیگر به تبلیغات دست داده است.
کارل به عنوان مشاور حقوقی در کنار وکیل مهاجرتی جنیفر روزدیلسکی که در زمینه مهاجرت بر اساس خانواده، دفاع از تبعید و دادگاه فدرال فعالیت می‌کند، و وکیل مهاجرتی چریل گرتلر که در زمینه مهاجرت بر اساس اشتغال تخصص دارد، فعالیت می‌کند.
برای در جریان بودن از آخرین اخبار مهاجرت، می‌توانید با عضویت در خبرنامه ایمیل رایگان ما به روز بمانید.
Client Reviews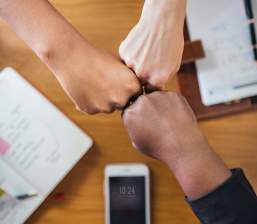 کار عالی!
"ما از خدماتی که از دفتر وکلا‌ی کارل شوسترمن دریافت می‌کنیم بسیار راضی هستیم. تجربه ما در سال گذشته با تمدید H1B بسیار عالی بوده و نتایج بزرگی کسب کرده‌ایم."
- KRG Technologies, Valencia, California
Read More Reviews
Zoom Consultations Available!
وکلای مهاجرتی ما به کارفرمایان کمک می‌کنند تا کارمندان خارجی خود را برای دریافت ویزاهای کاری و کارت سبز حامی شوند و آن‌ها را در رعایت الزامات I-9 کمک می‌کنند. لطفاً راهنمای مهاجرت کارفرمایان ما را ببینید.
ما به افراد در دریافت ویزای سرمایه‌گذاری توافقی E-2، ویزای حرفه‌ای H-1B، معافیت J، ویزای انتقال درونشرکتی L، ویزای O برای افراد با استعداد فوق‌العاده، ویزای P برای ورزشکاران، هنرمندان و سرگرم‌کنندگان، ویزای R برای کارگران دینی و انواع دیگر ویزاهای کاری موقت کمک می‌کنیم.
ما به مشتریان خود در دریافت کارت سبز از طریق استخدام، ازدواج، خویشاوندان، سرمایه‌گذاری و پناهندگی کمک می‌کنیم. همچنین آن‌ها را در تبدیل به شهروندان ایالات متحده از طریق تابعیت طبیعی یا از طریق والدینشان یاری می‌کنیم.
وکلای مهاجرتی ما به مشتریان خود در دریافت کارت سبز به عنوان افراد اولویتی EB-1 برای افراد با استعداد فوق‌العاده، استادان و محققان برجسته و کارشناسان و مدیران چندملیتی کمک می‌کنند. همچنین آن‌ها را در دریافت کارت سبز در دسته EB-2 به عنوان افراد با استعداد استثنایی، از طریق معافیت‌های منافع ملی و یا از طریق برنامه‌های PERM به عنوان کارشناسان با درجه تخصصی یاری می‌کنیم. ما به مشتریان خود در دریافت کارت سبز در دسته EB-3 از طریق برنامه PERM یا برای کسانی که در یکی از دسته‌های شغلی کمبود برنامه‌ریزی مانند پرستاران ثبت‌نام شده‌اند یاری می‌کنیم.
ما به مشتریان خود در پاسخ به درخواست‌های مدارک اثبات و نامه‌های اراده رد درخواست‌ها و درخواست‌های صادره توسط USCIS کمک می‌کنیم.
وکیل مهاجرتی Cheryl Gertler به کارفرمایان و مهاجران در دریافت ویزاهای کاری موقت و کارت سبز از طریق استخدام کمک می‌کند.
ما به افراد در درخواست شهروندی و همچنین افرادی که به دنبال به دست آوردن یا مشتق شدن شهروندی آمریکا از طریق والدین و جد و جدتان خود هستند کمک می‌کنیم.
وکیل مهاجرتی Rozdzielski افراد را در دادگاه‌های تخصصی مهاجرت، در مقابله با تبعید و در جریان تحت کنترل قرار گرفتن از طریق اداره مهاجرتی، در مقابله با تصمیمات برداشت رده و در دادگاه‌های فدرال سراسر کشور نمایندگی می‌کند. ما روش‌های مختلفی را برای واجد شرایط بودن در مقابله با تبعید شامل معافیت‌ها، لغو تبعید، تنظیم وضعیت، پناهندگی، ممانعت از تبعید و کنوانسیون علیه شکنجه توضیح می‌دهیم.
وکیل مهاجرتی – منابع آنلاین رایگان
وب‌سایت ما دایره المعارف مجازی از قوانین و روش‌های مهاجرت آمریکاست. بدانید چگونه یک ویزای موقت را بدست آورید، یک کارت سبز (از طریق ازدواج، خویشاوندان، استخدام، سرمایه‌گذاری، پناهندگی و قرعه کشی کارت سبز) بگیرید و شهروند آمریکا شوید. وکلای مهاجرتی ما بهترین گزینه‌ها برای برنده شدن در دادگاه مهاجرت را توضیح می‌دهند.
بیش از 60 ویدیوی "چگونه" مهاجرت ما بیش از 2،600،000 بار تماشا شده‌اند. از نقشه سایت ما استفاده کنید تا درباره ویژگی‌های مختلف وب‌سایتمان بیشتر بدانید. وب‌سایت ما شامل بیش از 1,000 مقاله و بسیاری از لینک‌ها به وب‌سایت‌های دولتی از جمله وب‌سایت USCIS، ICE، CBP، وزارت خارجه، وزارت کار، دادگاه‌های مهاجرتی و دادگاه‌های فدرال است.
ما به شما نشان می‌دهیم که در صف برای یک کارت سبز درجه‌بندی شده با آخرین مجله ویزا و صفحه پیش‌بینی‌های مجله ویزا خود قرار دارید.
ما در مورد آخرین تغییرات در قوانین و سیاست‌های مهاجرت گزارش می‌دهیم. ما توضیح می‌دهیم که چگونه با قوانین جدید پرونده پابلیک چارج، الزامات بیمه سلامت، چگونگی دریافت یا تمدید اجازه‌نامه کار (EAD)،
******************************************************************************
این صفحه با استفاده از هوش مصنوعی، به‌ویژه Chat GPT 4، نسخه انگلیسی اصلی این صفحه را در سال ۲۰۲۳ به این زبان ترجمه کرده است. ما نمی‌دانیم آیا این ترجمه به‌طور کامل دقیق است یا خیر. همچنین، این صفحه ممکن است به‌طور کامل به‌روز نباشد. به خوانندگان خود توصیه می‌کنیم که به این صفحه به عنوان مشاوره حقوقی اعتماد نکنند، بلکه به عنوان اطلاعات پیش‌زمینه درباره سیستم مهاجرتی آمریکا استفاده کن
Decades of Immigration Experience Working for You
What Can We Help You With - Videos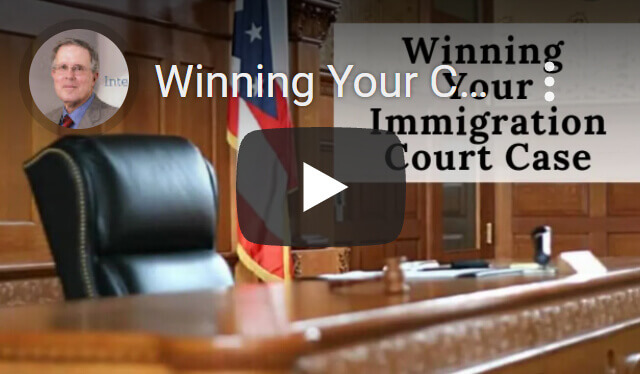 Winning Your Case in Immigration Court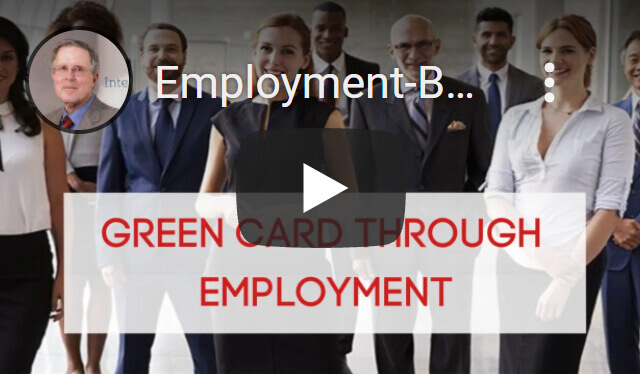 Green Cards through Employment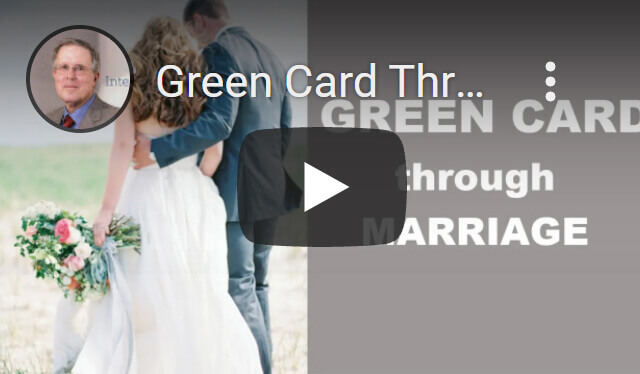 Green Card through Marriage
---
Carl Shusterman
Immigration Attorney Carl Shusterman has 40+ years of experience. He served as an attorney for the U.S. Immigration and Naturalization Service (INS) from 1976 until 1982, when he entered private practice. He has testified as an expert witness before the US Senate Immigration Subcommittee. Carl was featured in SuperLawyers Magazine. Today, he serves as Of Counsel to JR Immigration Law Firm.
---