Welcome to our website!
After 9 mont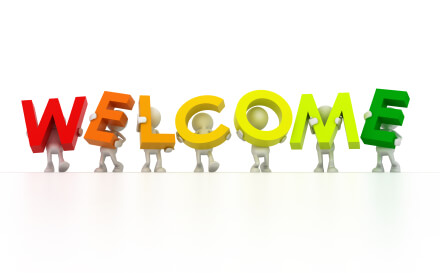 hs of labor, our new website was born on February 17th. I hope that you will agree that after 16 years of being a content-rich, but a rather ugly-looking site, the new site is considerably better looking.
I also hope that the site is easier to use for our readers.
We have removed all of the Google ads, and added a Google search engine. We have added a new and improved site map, which you can access near the top of the page, and makes it easier to find whatever subject you are looking for. Also, from the top of each page we link to our newsletter (past and present), our blog posts, our "how-to" immigration videos, and our photo gallery. For clients, we link to a page that enables you to search the details of your case in real time, and includes the ability to access the USCIS website for information about your immigration applications and petitions.
The red and white navigation bars near the top of our new site work much better than the old ones did. The red bar makes it simple to read what our clients have to say about us. It also links to some of our Success Stories and our monthly "Ask Mr. Shusterman" article. Finally, the "Contact Us" tab displays not only our contact information, but also a GoogleMap that allows clients to get directions to our office.
Client Reviews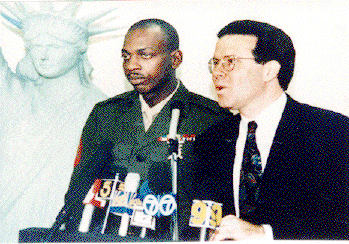 Know Their Job Well And Perform It Flawlessly
"Don't do the mistake we did and try to save few bucks going with nonprofessionals and sole practitioners! It will end up not only costing you much more in the long run, but also putting your status in jeopardy which can have a priceless impact. It is one of the most important steps in your life."
- Sgt. Danny Lightfoot, Los Angeles, California
Read More Reviews
Zoom Consultations Available!
The white bar enables you to access dozens of articles and hundreds of links to help you learn about Temporary Visas, Permanent Residence, U.S. Citizenship, Government Processing Times, and Immigration Resources. It also links to our Employers Immigration Guide and our Deportation Defense Guide. Finally, click on Visa Bulletin to see how long the waiting times are for obtaining permanent residence in the U.S. through relatives, through employment, and through investment.
The blue navigation bars on the left side of the page allow you to learn more about green cards through marriage and download immigration forms from various government agencies. Click the Immigration Legislation link to keep up to date with what is going on in Congress and the Administration with regard to new laws and regulations, and to search for existing laws, regulations, operating instructions, and agency interpretations. The blue bars on the left also allow physicians, nurses, and computer professionals to access important immigration information. Finally, there are special sections devoted to EB-5 investor visas and to asylum.
Below these blue navigation bars are icons that allow you to share any of the pages on our website with your friends and colleagues via e-mail and through over 300 social media sites.
We have moved our daily news ticker, our latest immigration news links, and our free subscription to our monthly e-mail newsletter to the right side of the page. You can also join the conversation on our Immigration Facebook page, receive our Twitter tweets, subscribe to our Blog posts, and/or our "how-to" YouTube immigration videos by clicking the appropriate icon on the right side of the page.
Finally, at the bottom of each page, we link to 16 helpful "features" on our website, some of which are very popular and others that are rarely used. Whether or not you are a client, these features enable you to check the status of your case at the USCIS or any of six other government agencies, practice the government/history test prior to your naturalization interview, take our "Immigration IQ" tests, and access a variety of other useful items.
Please explore these menus and features, and let us know what you think about our new website by joining the conversation on our Facebook page. We hope that you agree that our new website is a tremendous improvement over our old site. We want www.shusterman.com to be not just our website, but your website as well.