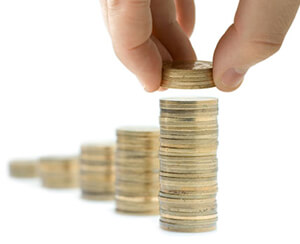 With USCIS filing fees spewing higher than the BP oil spill, you'd think the President and Congress would be holding press conferences to propose a legislative fix.
But, alas, immigrants cannot vote, so who cares?
Perhaps their U.S. citizen spouses, parents, sons and daughters, siblings, and employers who have sponsored them for green cards and temporary working visas. Also, the Immigration Examiners who may lose their jobs as ever-higher filing fees deter immigrants from applying for naturalization and other immigration benefits.
Back when I worked as an INS Citizenship Attorney, the cost of applying for U.S. citizenship was a mere $15. Over the years, the costs doubled and tripled until the filing fees were several hundred dollars. When the USCIS raised the filing fee for naturalization to $675 in 2007, the number of new applications dropped from 1.4 million to just over 525,000 in a single year.
Client Reviews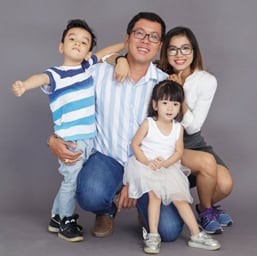 Professional and Knowledgeable Law Firm
"I've had a decade of experience with Mr. Shusterman's law firm. I used them for my immigration needs from H1 to citizenship. It is safe to say this is one of the most competent, professional and knowledgeable law firms. If there is a firm that can handle any possible immigration case routine or otherwise; then this is it."
- D. Chen, Phoenix, Arizona
Read More Reviews
Zoom Consultations Available!
Yesterday, I accompanied a client to her naturalization interview in San Francisco. The waiting room was practically empty. What a depressing change from a few years ago when so many immigrants were applying for U.S. citizenship that the waiting rooms were all SRO.
Under the proposed USCIS rule which will appear in the Federal Register tomorrow, the cost of applying for a green card will increase from $930 to $985. The application fee for a family petition (I-130) will be $420, up from $355. The cost of an I-140 employment-based petition will rise over $100, and premium processing fees will increase by 22.5%.
But don't blame the USCIS. 
Faced with a $200 million budget shortfall, the agency has no choice but to raise user fees. Congress, which pays billions of dollars each year to fund the largely-ineffective immigration enforcement system, won't spend a penny to help encourage green card holders to become U.S. citizens.
So, what is the answer?
We propose expanding the system of fines placed on those who commit minor infractions of our immigration laws. Congress needs to extend and expand the Section 245(i) program which has brought in hundreds of millions of dollars to fund the USCIS in the past.
It is obvious to almost everyone who follows immigration laws that the so-called "entitlement bars" are simply not working. They separate families and discourage persons from applying for immigration benefits. A more practical solution would be to impose fines on persons who would otherwise qualify for green cards except for a period of "unlawful presence" in the U.S. Why should those who play by the rules have to pay higher and higher application fees? 
Shouldn't those with minor immigration infractions be forced to pay fines to help subsidize the system?
Write to your Senators and Members of Congress.
Tell them that instead of increased application fees, you would like a policy that makes both dollars and sense.