Last month, we spotted some language written by the State Department in the August Visa Bulletin which indicated that certain categories might advance rapidly in the September 2010 Visa Bulletin.
And for many thousands of people, the September Visa Bulletin is a dream-come-true. Not for those with India and China employment-based (EB) priority dates, who have waiting in line for much too long (Did you hear that, Congress?).
Client Reviews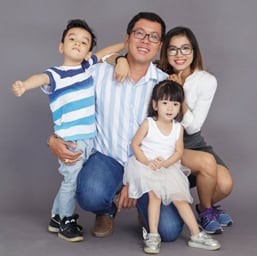 Professional and Knowledgeable Law Firm
"I've had a decade of experience with Mr. Shusterman's law firm. I used them for my immigration needs from H1 to citizenship. It is safe to say this is one of the most competent, professional and knowledgeable law firms. If there is a firm that can handle any possible immigration case routine or otherwise; then this is it."
- D. Chen, Phoenix, Arizona
Read More Reviews
Zoom Consultations Available!
For who then?
For those in the worldwide EB-3 category for instance. For professionals and skilled workers, the numbers advanced over 5 months in September, while for unskilled workers, the advance was over 10 months.
The worldwide family numbers advanced between 2 and 12 months, much faster than they did back in September 2009. The biggest movers in the worldwide family categories were 2A (spouses and children of permanent residents) and 2B (unmarried adult sons and daughters of permanent residents). 2A advanced 10 months while 2B moved forward one full year!
If people stuck in the worldwide family backlogs have something to cheer about, persons born in the Philippines, a country where demand for visa numbers far outpaces the supply, are positively ecstatic! Family 1st advanced by one full year, 2A by 10 months, 2B by one year, 3rd by 8 months and 4th by 9 months!
Many of our clients have been crying tears of joy because of the September Visa Bulletin.