Volume Eight, Number Ten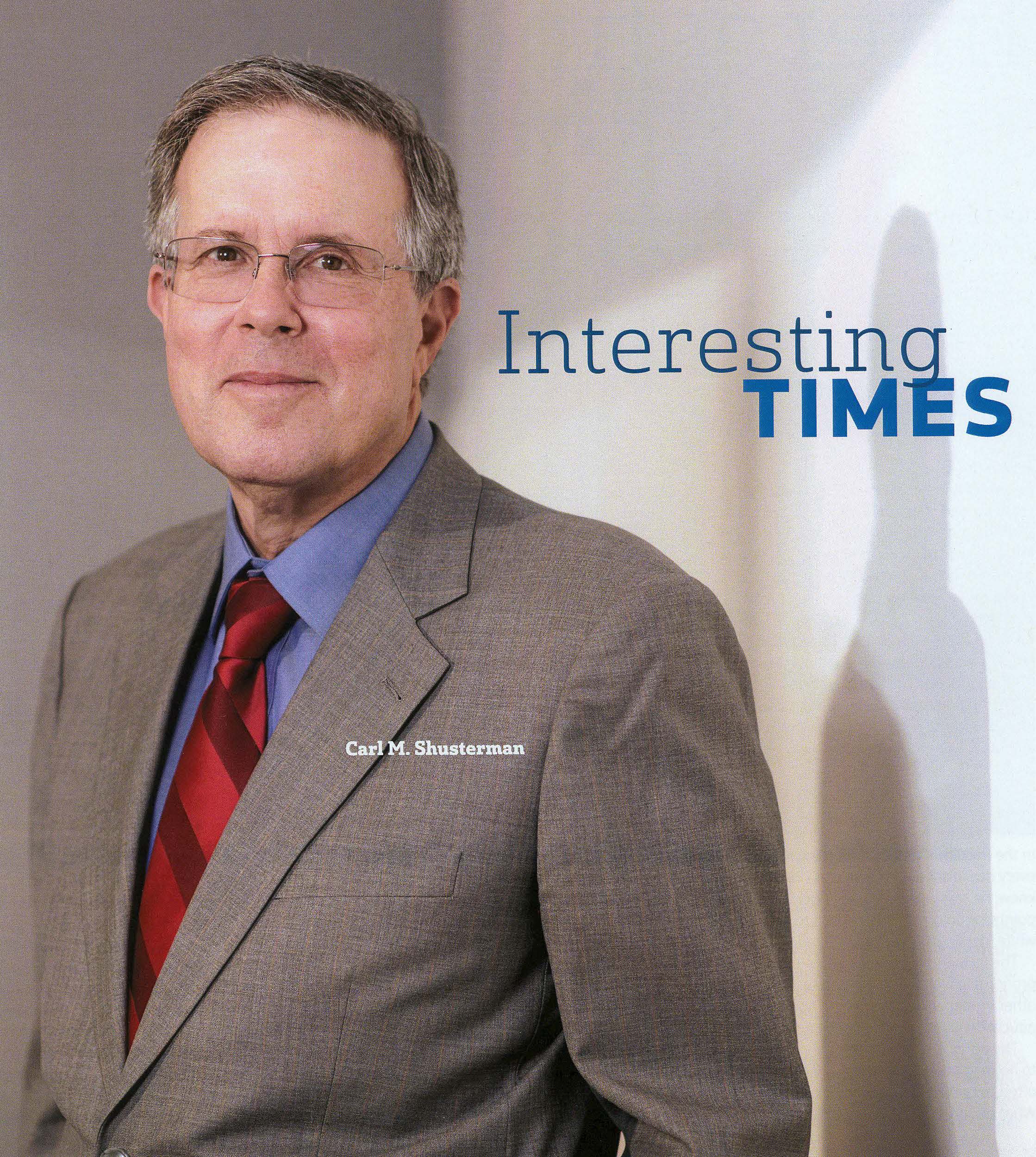 SHUSTERMAN'S IMMIGRATION UPDATE is the Web's most popular e-mail newsletter regarding U.S. immigration laws and procedures with over 40,000 subscribers located in more than 150 countries. It is written by a former INS Trial Attorney (1976-82) with over 30 years of experience practicing immigration law.
Published by the Law Offices of Carl Shusterman, 600 Wilshire Blvd, Suite 1550, Los Angeles, California, 90017. Phone: (213) 623-4592 x0.
Subscribe to our E-Mail Newsletter, join the conversation on our Immigration Facebook Page, follow our Blog Posts and subscribe to our "How-To" Immigration Videos.
Client Reviews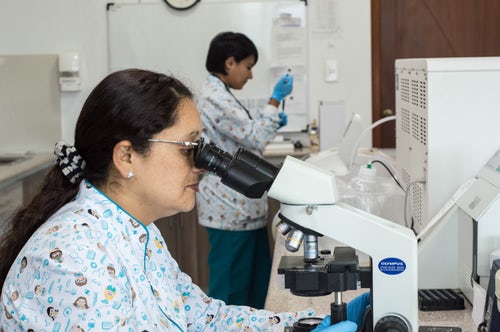 They Are About Providing Solutions
"I am an Internationally Educated Nurse petitioned by US employer and the Law Offices of Carl Shusterman helped me throughout the entire process of my IV application. They were extremely thorough with regard to the instructions and the steps that I needed."
- Francis R., Nashville, Tennessee
Read More Reviews
Zoom Consultations Available!
Newsletter US Immigration Update October 2003
This month's issue contains the following topics:
NEWS FLASHES:
Career Opportunities– Law Offices of Carl Shusterman – We are expanding again! Do you have a passion for immigration law? Do you have excellent writing skills? Are you results oriented? Whether you are an experienced immigration business paralegal or are just out of college, if you have the right stuff, we are prepared to make you an offer that you can't refuse!
CIS Training Materials– The Bureau of Citizenship and Immigration Service has issued some of its training materials in PDF slide show format. We have posted the following three training sessions on our web site: 212H Waiver of Criminal Inadmissibility –

https://www.shusterman.com/pdf/212h-training.pdf
245K Eligibility for Adjustment of Status –

https://www.shusterman.com/pdf/245k-uscistrainingslides.pdf
Family Sponsor Immigration Act of 2002 –

https://www.shusterman.com/pdf/groundsofindadmissibility2003.pdf

Department of Homeland Security (DHS)– Middle East Offices Planned – On October 6, DHS announced plans to establish law enforcement offices in the Middle East. The DHS will assign agents to investigate visa applicants who are suspected of ties to Al Qaeda and other terrorist groups.The DHS will open offices early next year in U.S. Embassies and Consulates in Egypt, Indonesia, Morocco, Pakistan and the United Arab Emirates. In August 2003, the DHS established offices in Riyadh and Jeddah, Saudi Arabia.
Family Cases to be filed at NBC – The CIS has informally advised that family-based adjustment of status applications will soon be required to be submitted to the National Benefits Center (NBC) – formerly known as the Missouri Service Center – rather than at local offices. The NBC will issue EADs and Advance Paroles. Local CIS offices will conduct adjustment of status interviews.
Fee Increase – CIS has announced that, in November, a number of filing fees will increase. Most of these fee increases will average $15 per application.
Freedom Riders– Between September 20 and October 4, thousands of immigrant Freedom Riders boarded buses in Seattle, Portland, San Francisco, Los Angeles, Las Vegas, Minneapolis, Chicago, Houston, Miami and Boston and arrived in Washington, DC to call on Congress to pass legislation to legalize millions of workers toiling in the United States without papers. The rides were inspired by the Freedom Rides of the 1960's civil rights movement."The Immigrant Workers Freedom Ride represents the demand for equality and justice for all, the end of racism and full civil rights for immigrant workers and their families," stated Rev. James Lawson, an organizer of the 1960's Freedom Rides and President of the Los Angeles-based Clergy and Laity United for Economic Justice.Congressman John Lewis (D-GA), one of the original Freedom Riders, recalled how he was "left in a pool of blood in the Montgomery bus station" after the riders were attacked by a white mob. He said he supports the immigrants' campaign because "we all are in the same boat. We were all immigrants from some place, except the Native Americans."
Machine-Readable Passports– In our September newsletter, we expressed concern about the requirement that all countries which participate in the visa waiver program were required to have machine-readable passports by October 1, 2003. On September 24, Secretary of State Powell postponed this requirement until October 26, 2004 for the following 21 countries: Australia, Austria, Denmark, Finland, France, Germany, Iceland, Ireland, Italy, Japan, Monaco, Netherlands, New Zealand, Norway, Portugal, San Marino, Singapore, Spain, Sweden, Switzerland, and the United Kingdom. Countries for which the machine- readable passport requirement is currently in force include Andorra, Belgium, Brunei, Liechtenstein, Luxembourg and Slovenia.
Memorandum of Understanding Signed by DOS and DHSIn early October, the Department of Homeland Security (DHS) entered into a Memorandum of Understanding (MOU) with the Department of State (DOS) as to the responsibilities of each Department in the visa-issuing process. We will discuss the details of this MOU in a future issue of SHUSTERMAN'S IMMIGRATION UPDATE.
NTAs Issued by CIS Service Centers– Notices to Appear (NTAs) before an Immigration Judge in removal proceedings may now be issued by the CIS Service Centers. See the September 12th guidance memo at https://www.shusterman.com/pdf/nta-sc.pdf
Philippines– Dual Citizenship – The Republic of the Philippines is now approving citizenship applications for Philippine-born citizens of the U.S. under the Dual Citizenship Act of 2003.One such citizen (my wife) has learned that Filipinos can become dual citizens by completing a form, paying a $25 fee and taking an oath of citizenship. You must present your birth certificate and proof of U.S. citizenship (either your U.S. passport or your Certificate of Naturalization).1. November 2003 State Department Visa Bulletin
On October 10, we posted the November 2003 Visa Bulletin, the same day that the State Department posted the dates on their web site.
Unsettling was the lack of any forward movement in the family 2B category (unmarried adult sons and daughters of lawful permanent residents). All of the other worldwide family categories advanced between three and four weeks.
The Philippine family categories slowed to a crawl with only the 3rd preference category (married sons and daughter of U.S. citizens) moving significantly forward.
The India 4th preference category advanced only 3 weeks.
None of the Mexican family categories advanced more than 5 weeks.
The Visa Bulletin creates false expectations. As long as a category advances less than four weeks each month, the waiting period listed on the bulletin cannot be relied upon. Unless Congress acts to reform the family-based system, the 3.5 million persons waiting to immigrate to the U.S. based on approved family-based petitions should consider other options for immigrating.
All of the employment-based numbers remain current. The time to apply for your labor certification or visa petition is now.
The November 2003 Visa Numbers can be found at
https://www.shusterman.com/statedepartmentvisabulletin/
For an explanation of what the categories, dates and symbols listed below mean, see
https://www.shusterman.com/greencardsthroughrelatives.html
2. Immigration Government Processing Times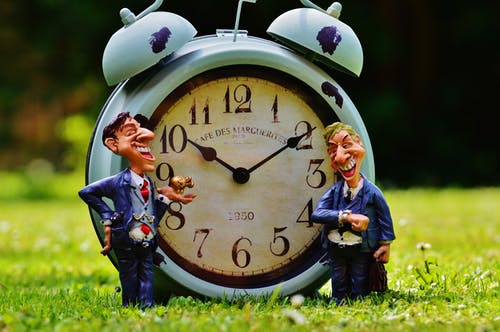 We link to the most recent immigration waiting times for each of the four USCIS Service Centers, the National Benefits Center and the Administrative Appeals Office. We also link to the processing times of all of the 83 USCIS District Offices and Sub-offices. We link to the Labor Department's page entitled "Processing dates for labor certification applications". Finally, we link to the State Department's "Visa Wait Times" page.
3. H-1B Cap Falls to 65,000: Advice for Employers/Employees
On October 1, 2003, the H-1B cap decreased by two-thirds, from 195,000 down to 65,000. Given that there were approximately 22,000 H-1B petitions in the pipeline on that date, and that another 6,800 H-1B petitions are earmarked under Free Trade Agreements with Singapore and Chile for citizens of those countries, the real H-1B cap from this fiscal year is actually about 36,000. Depending on the strength of the economy, the H-1B cap may be reached between January and March of 2004.
Hopefully, before all the numbers are expended, Congress will revisit this issue. In the meantime, what follows is some important advice for employers and employees:
If You Don't Fit the Bill, Just Chill Persons currently in H-1B status who need to file an extension of status or a change of employers are not affected by the drop in H-1B numbers. Also, persons seeking employment through institutions of higher education, nonprofit research organizations, and government research organizations will continue to be exempt from the H-1B cap.
Use Premium Processing Processing times for H-1B petitions at the four CIS Service Centers range up to six months and longer. Since there may not be any H-1B numbers left in six months, be cautious and use premium processing to assure a 15-day turnaround.
File Early and Often The $1,000 fee for employers has also sunsetted. If your H-1B petitions are submitted to the government before the fee is reimposed, you can use the $1,000 to pay for premium processing.
H-1B Dependent Employers Until Congress acts, the recruitment and displacement attestations required of H-1B dependent employers no longer apply. Also, the Department of Labor's authority to investigate such employers in the absence of a complaint has sunsetted.
Students on Optional Practical Training Thousands of foreign-born students graduated from U.S. universities at the beginning of this summer and received optional practical training. Their EADs will expire in June and July of 2004, by which time there may no longer be any H-1B numbers. These students should have their employers apply to change their status to H-1B now.
IMGs Seeking Medical Residencies There are hundreds, if not thousands of International Medical Graduates (IMGs) present in the U.S. studying to pass the United States Medical Licensing Examination (USMLE) and the Clinical Skills Assessment (CSA). By the time that the Match occurs in mid-March, it will probably be too late for your residency program to sponsor you for H-1B status (although medical residencies associated with universities are not subject to the H-1B cap). Think ahead, and obtain H-1B status now, possibly as a medical researcher. Then your residency program can apply for you to change employers. This way, you will not be subject to the H-1B cap in March 2004.
Physicians Seeking J Waivers Physicians who obtain J waivers are usually required to obtain H-1B status. If you are in your final year of your residency or fellowship, and need a J waiver, be aware that, depending on how you obtain such a waiver may determine whether your H-1B is subject to the numerical cap. In general, physicians who are sponsored under a Conrad 30 program are NOT subject to the cap, while other physicians who obtained J waivers are subject to the cap. Therefore, if you cannot obtain sponsorship under the Conrad program, be sure to extend your ECFMG exchange visitor status past October 1, 2004, at which time H-1B numbers will again be available. Many physicians can do so by taking their specialty boards or by starting a fellowship.In September 2003, the General Accounting Office (GAO) published a 52-page report entitled "H-1B Foreign Workers: Better Tracking Needed to Determine H-1B Program's Effect on U.S. Workforce".
4. Health Care Workers: New BCIS Memo Is Wrong Rx for RNs
On September 23, the final BCIS regulations pertaining to certificates for health care workers became effective.
The regulations apply the health care certificate requirement to nonimmigrant nurses, medical technologists and technicians, occupational and physical therapists, physicians' assistants, audiologists and speech language pathologists beginning on July 26, 2004.
For links to the complete text of the regulations and our FAQ, see our August 2003 newsletter at
https://www.shusterman.com/newsletterusimmigrationaugust2003.html#3
On September 22, the day before the new regulations became effective, the BCIS issued a memorandum guiding government officers in implementing the rules. Most of this memo is fairly straightforward and non-controversial.
However, Section E of the memo which is entitled "Effect of Final Rule on Immigrants" states as follows:
Immigrant health care workers are currently required to present certification to the Department of State at the time of immigrant visa issuance or to the DHS at the time of adjustment of status. If the alien is adjusting status, all eligibility requirements must be met at the time of filing the application for adjustment of status. 8 C.F.R. 203.2 (b)(12). Therefore, a healthcare worker in one of the affected occupations must submit evidence of certification at the time the adjustment of status is filed. (Emphasis added.)
As far as we can tell, the new regulations do not affect immigrant health care workers. Since the health care certificate requirement was enacted into law in 1996, the INS/BCIS has not required the certificate to be submitted until the application for adjustment of status is adjudicated, an event which usually occurs some two years after the filing date. Thus, the memo goes way beyond interpreting the new regulations, and dramatically alters former BCIS policy. One would have thought that if such a drastic change in policy was completed by the BCIS, it would have been announced in the proposed regulations in October 2002 or in the final regulations issued on July 25, 2003.
Hopefully, this is simply a mistake, and the BCIS will issue a revised memorandum. If not, beleaguered hospitals will be deprived of the opportunity to hire thousands of licensed nurses and allied health care professionals, further adding to the national shortage of such workers.
The health care certificate process requires that written and spoken English examinations be scheduled and passed; that the results be transmitted to approved credentialing organization; that foreign licenses be certified as being unencumbered; and that the education and training received abroad be comparable to U.S. education and training. The process can take anywhere from six months to two years or more. Most health care workers will not be able to comply with this new requirement during the pendency of their nonimmigrant stays in the U.S., and will be forced to return to their home countries.
The effect of the new policy on the hiring of registered nurses will be particularly pronounced. Unlike most allied health care professionals, RNs are usually ineligible for H-1B status. Hospitals are suffering a shortage of over 126,000 RNs according to the American Hospital Association. The BCIS's new policy will be to eliminate one of the few means that health care providers have to hire foreign-born nurses in a matter of months, rather than years.
Furthermore, since the BCIS memo conflicts with the new regulations, which controls? Regulations are published in the Federal Register and have the force of law. Agency memoranda are not published in the Federal Register and do not have the force of law. It is likely the apparent conflict will be resolved when a health care worker not in possession of a certificate is denied adjustment of status for that reason and renews his or her application in removal proceedings before an Immigration Judge. Then Immigration Judges, the Board of Immigration Appeals and, ultimately, the Federal Courts will decide whether the regulations or Section E of the memo controls.
We link to the BCIS memo from both our "Registered Nurses" and our "Allied Health Professionals" pages at
https://www.shusterman.com/nurseimmigrationguide.html#3
and
https://www.shusterman.com/healthcareprofessionalsusimmigration.html#6A
We suggest that all interested health care providers, workers and immigration attorneys consider writing to the BCIS and requesting that the September 22 memo be revised. We have drafted a sample letter which may be accessed at
https://www.shusterman.com/bcismemo92203.html (Link no longer operational)
5. Trivia Quiz:
Quiz Removed.
6. Mandamus Actions: Make the Government Work for You!
What are the most popular pages on our web site?
The government processing times!
This is no surprise since it takes the government over two years to process an application for adjustment of status, and over six months to process a simple H-1B petition.
Recently, we were retained to represent a young woman who had obtained conditional permanent residence through her marriage to a U.S. citizen. The marriage failed to last two years beyond the date that she adjusted her status.
She submitted an application (I-751) to remove the two-year condition on her green card and to waive the joint petition requirement. She waited three years for the INS to process her application. Then she moved to Los Angeles, and was told that her application would go to the back of the line, and she would have to wait another three years!
She did not think this was fair, and neither did we. One of our attorneys made an inquiry on her behalf, and received the same answer: three more years.
We wrote two certified letters to the government requesting an immediate interview for our client. Then we went to the Federal Court and asked for a "Writ of Mandamus" to require the government to make a decision on her application.
After filing our law suit, we received a call from the U.S. Attorneys Office. The U.S. Attorneys represent the Department of Homeland Security and other federal agencies in court.
The Assistant U.S. Attorney informed us that we would be hearing from the Bureau of Citizenship and Immigration Services (CIS) shortly.
The very next day, we received an appointment letter from the CIS scheduling an interview for our client. We appeared with her at her interview, and the I-751 was approved on the same date. Our client is delighted and so are we. We are now applying for naturalization on her behalf.
What is a Writ of Mandamus? It compels the government to perform a duty owed to you. If you submitted an application for an immigration benefit, if it is beyond the normal processing time, if you have made written inquiries about your application, and the government has not responded, requesting a Writ of Mandamus in Federal Court will get their attention. Trust me.
Unfortunately, many immigrants are afraid that the Immigration Service will deny their applications in retribution if they ask for a Writ of Mandamus. All I can say is that after practicing immigration law for over 25 years, both for the INS and in private practice, I have never seen this happen.
Some attorneys are hesitant to go to Federal Court and sue the Immigration Service.
Fortunately, the American Immigration Law Foundation (AILF) has published an excellent Practice Advisory regarding how to file a mandamus action in Federal Court which cites the relevant statutes and case law.
We link to this and other AILF Practice Advisories at
https://www.shusterman.com/deportationdefense.html#A1
7. Legislation, Backlog Reduction and Washington Update
On September 17, by a voice vote, the House of Representatives passed H.R.2152, a bill which would extend the religious work category an additional five years, until September 30, 2008. Then, on October 3, the Senate approved an identical bill (S.1580) and sent it to the President for his signature.
On September 30, the day that the religious worker program sunsetted, the Congressional Research Service published a report entitled "Immigration of Religious Workers: Background and Legislation". This report is available online at
https://www.shusterman.com/pdf/crs-religious93003.pdf
On October 1, the first-ever DHS appropriations bill became law. Almost the entire $1.8 billion budget for CIS immigration benefits program is funded by user fees. There is little prospect that the huge backlog at the Service Centers and at some district offices will be significantly reduced in the coming year.
These issues, as well as recently-introduced legislation, legislative hearings, GAO reports, etc. are covered in more detail in the October 10, 2003 issue of "Washington Update" published by the American Immigration Lawyers Association (AILA) at
https://www.shusterman.com/pdf/advocacy101003.pdf
8. Schedule of Upcoming Immigration Law Seminars
The following is a partial list of Immigration Seminars in which I am scheduled to participate during the next few weeks:
October 16-17 San Antonio, Texas
27th Annual Conference in Immigration and Nationality Law – University of Texas School of Law
My presentation is entitled "Using the Web to Practice Immigration Law".
October 27 San Francisco, CA
Practising Law Institute
36th Annual Immigration & Naturalization Institute
November 6-7 Philadelphia, PA
The American Organization of Nurse Executives (AONE)
"Foreign Nurse Recruitment: Getting It Right"
My topic is "Immigrating Foreign Nurses – Is the Door Opening?" I will also participate in a general Q & A with several presenters, including Barbara Nichols, the Chief Executive Officer of the CGFNS.
9. Chat Schedule, Transcripts, Audios & Videos
Deleted
10. Answer to the September 2003 Immigration Trivia Quiz
Quiz Removed.
Carl Shusterman
Certified Specialist in Immigration Law, State Bar of California
Former U.S. Immigration & Naturalization Service Trial Attorney (1976-82)
Board of Governors, American Immigration Lawyers Association (1988-97)
Phone: (213) 623-4592 Fax: (213) 623-3720
Law Offices of Carl Shusterman, 600 Wilshire Blvd., Suite 1550
Los Angeles, California 90017
"Bad laws are the worst form of tyranny."
– Edmund Burke
Newsletter US Immigration Update October 2003 – Quick Links
About Us
Back Issues of Our Newsletter
Citizenship
Client Testimonials
Forms Download
Green Cards
Job Search
PERM
Processing Times
Schedule a Legal Consultation
Subscribe to Our Newsletter
Success Stories
Temporary Visas
Visa Bulletin
Disclaimer: This newsletter is not intended to establish an attorney-client relationship. All information contained in this newsletter is generalized. Any reliance on information contained herein is taken at your own risk.