Volume Four, Number Ten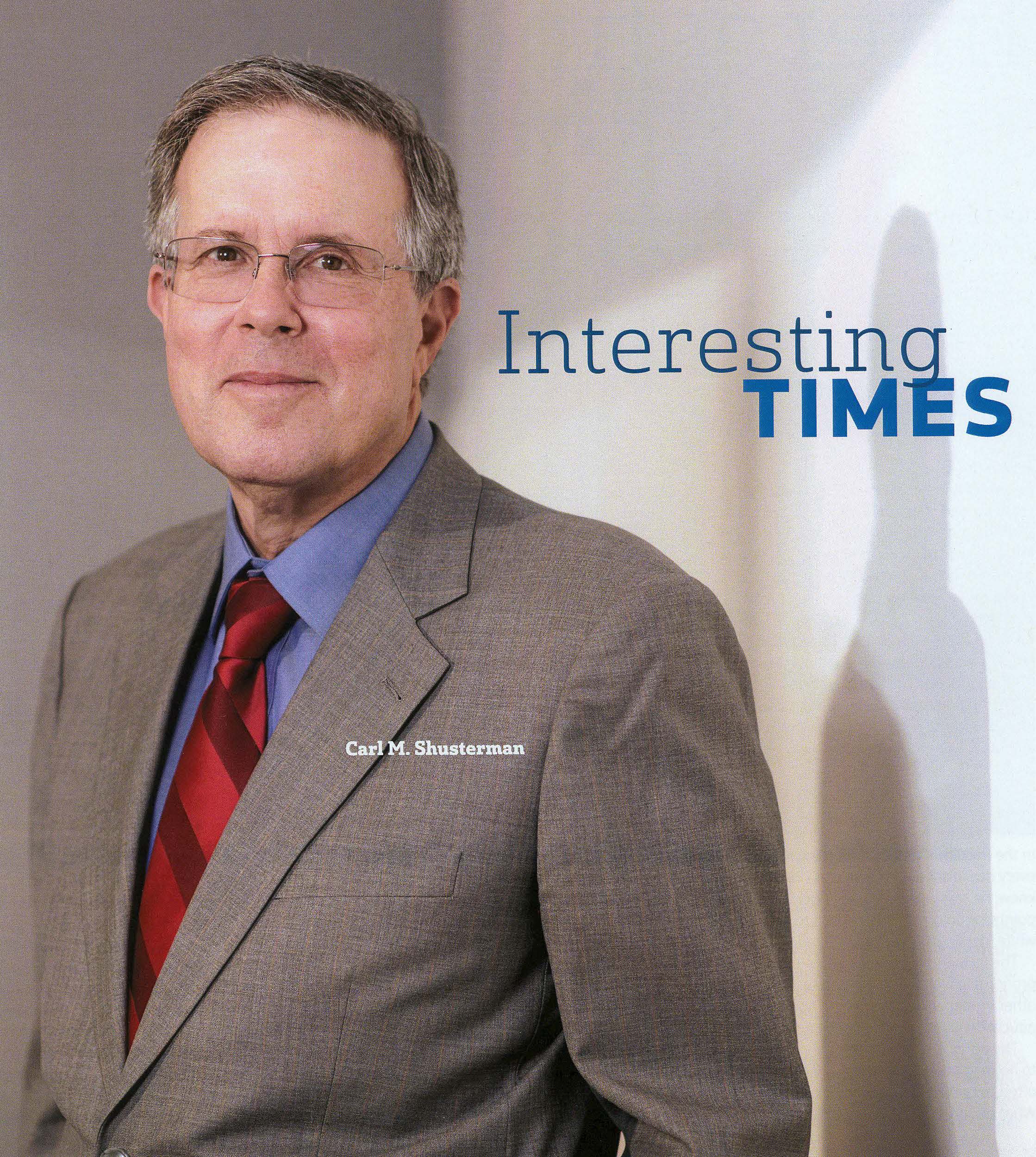 SHUSTERMAN'S IMMIGRATION UPDATE is the Web's most popular e-mail newsletter regarding U.S. immigration laws and procedures with over 40,000 subscribers located in more than 150 countries. It is written by a former INS Trial Attorney (1976-82) with over 30 years of experience practicing immigration law.
Published by the Law Offices of Carl Shusterman, 600 Wilshire Blvd, Suite 1550, Los Angeles, California, 90017. Phone: (213) 623-4592 x0.
Subscribe to our E-Mail Newsletter, join the conversation on our Immigration Facebook Page, follow our Blog Posts and subscribe to our "How-To" Immigration Videos.
Subscribers to SHUSTERMAN'S IMMIGRATION UPDATE: 27,465
Newsletter US Immigration Update October 1999
Table of Contents
Client Reviews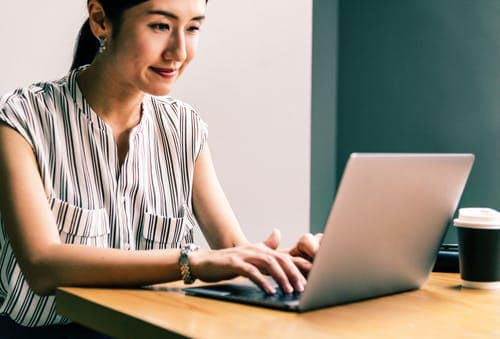 Very Efficient and Professional!
"I would like to thank the team of Carl Shusterman's Office who took care of my application for naturalization. Everything went well and very fast! Very efficient and professional!"
– Jennie Kil, San Francisco, CA
Read More Reviews
Zoom Consultations Available!
NEWS FLASHES:
Legal Assistants: If you are an immigration legal assistant with experience in obtaining H-1B visas and labor certifications for computer professionals, you may make you an offer that you can't refuse. Mail your resume and two writing samples to Law Offices of Carl Shusterman, 600 Wilshire Boulevard, Suite 1550, Los Angeles, CA 90017.
Legislation: On September 23rd, the Senate Immigration Subcommittee held a hearing on S.1563, a bill sponsored by Senators Abraham, Kennedy and Hagel which would split the INS into two separate agencies within the Justice Department. INS Commissioner Doris Meissner expressed tentative support of the bill. See the testimony given at the hearing at https://www.shusterman.com/legislationusimmigration.htmlunder "Witness Testimony Regarding S.1563 (9-23-99)
Lottery: The DV-2001 Visa Lottery started on October 4. You still have until November 3, 1999 at noon to have your visa lottery application received by the government. If you need a little help, see https://www.shusterman.com/howtouseourwebsite.htmlIf you want to submit your application without a lawyer, skip this section and go directly to https://www.shusterman.com/greencardlottery.html
National ID Card Nixed: Last Saturday, President Clinton signed a law which repealed the portion (section 656) of the 1996 immigration law which imposed a federal requirement that a person's social security number appear on his or her driver's license.
Physicians: The HHS has revised its online list of Health Professional Shortage Areas (HPSA's) as of September 21, 1999. See https://www.shusterman.com/physiciansusimmigration.htmland scroll down to "List of Health Professionals Shortage Areas," (State by State). The new HPSA list was published in the Federal Register at 64 Fed. Reg. 50,874 (September 20, 1999).
Retirement: When Immigration Judge Nathan "Nate" Gordon retires after serving more than 30 years with the Department of Justice, immigrants everywhere will lose a true friend. Judge Gordon identified with the trials and tribulations of immigrants, and granted them every benefit within the bounds of his authority. Judge Gordon's retirement party will occur in Los Angeles on November 4. Attorneys from as far away as New Jersey will be attending the festivities to honor the judge. The Immigration Court will lose a "mensch" the day that Judge Gordon hangs up his robes.
Si, Se Puede!: The AFL-CIO may do an about-face on immigration. On October 11 in Los Angeles, some of the labor federation's fastest growing and most aggresive unions argued for an end to employer sanctions and for an amnesty for undocumented workers. Dolores Huerta of the United Farm Workers stated that "our position is that we should give undocumented workers amnesty…"
USIA-State Department Merger: On October 1, the USIA officially merged with the State Department.
This month's issue contains the following topics:
1. October 1999 State Department Visa Bulletin
On September 16, 1999, we posted the October 1999 Visa Bulletin, before the State Department posted the dates on their web site or even recorded them on their telephone hotline.
For the Family categories, the priority dates moved at a snail's pace, considering we have entered the new fiscal year. All family-based preferences inched forward from one to six weeks.
The good news was that the Employment categories all remained Current with the exception of the unskilled worker category which advanced six weeks to June 1, 1993.
Visa Lottery (October, November and December Numbers)
Section 203(c) of the Immigration and Nationality Act provides 50,000 immigrant visas each fiscal year to permit immigration opportunities for persons from countries other than the principal sources of current immigration to the United States. DV visas are divided among six geographic regions. Not more than 3,500 visas (7% of the 50,000 visa limit) may be provided to immigrants from any one country.
For October, immigrant numbers in the DV category are available to qualified DV-2000 applicants chargeable to all regions/ eligible countries as follows. When an allocation cut-off number is shown, visas are available only for applicants with DV regional lottery rank numbers BELOW the specified allocation cut- off number: AFRICA (12,001); ASIA (4,201); EUROPE (14,016); NORTH AMERICA (Bahamas)(10); OCEANIA (738); SOUTH AMERICA, CENTRAL AMERICA, and the CARIBBEAN (1,200).
For November, immigrant numbers in the DV category are available to qualified DV-2000 applicants chargeable to all regions/ eligible countries as follows. When an allocation cut-off number is shown, visas are available only for applicants with DV regional lottery rank numbers BELOW the specified allocation cut- off number: AFRICA (12,704); ASIA (4,940); EUROPE (14,200) except Albania (4,501); NORTH AMERICA (Bahamas)(15); OCEANIA (753); SOUTH AMERICA, CENTRAL AMERICA, and the CARIBBEAN (1,650).
For December, immigrant numbers in the DV category are available to qualified DV-2000 applicants chargeable to all regions/ eligible countries as follows. When an allocation cut-off number is shown, visas are available only for applicants with DV regional lottery rank numbers BELOW the specified allocation cut- off number: AFRICA (12,800) except Ghana (6,040) and Nigeria (5,801); ASIA (4,940); EUROPE(14,200) except Albania (4,501); NORTH AMERICA (Bahamas)(15); OCEANIA (753); SOUTH AMERICA, CENTRAL AMERICA, and the CARIBBEAN (1,650).
For an explanation of what the categories, dates and symbols listed below mean, see https://www.shusterman.com/greencardsthroughrelatives.html and https://www.shusterman.com/greencardsthroughemployment/
For the State Department's official version, complete with information about the movement of family, employment and lottery numbers, see http://travel.state.gov/visa_bulletin.html (Link is no longer operational.)
FAMILY CATEGORIES
| Categories | Worldwide | China (PRC) | India | Mexico | Philippines |
| --- | --- | --- | --- | --- | --- |
| 1st | 7-15-98 | 7-15-98 | 7-15-98 | 10-08-93 | 3-01-88 |
| 2A | 6-22-95 | 6-22-95 | 6-22-95 | 6-08-94 | 6-22-95 |
| 2B | 10-08-92 | 10-08-92 | 10-08-92 | 8-22-91 | 10-08-92 |
| 3rd | 9-01-95 | 9-01-95 | 9-01-95 | 5-15-91 | 11-15-87 |
| 4th | 8-22-88 | 8-22-88 | 01-08-87 | 8-22-88 | 7-15-79 |
EMPLOYMENT CATEGORIES
| Categories | Worldwide | China (PRC) | India | Mexico | Philippines |
| --- | --- | --- | --- | --- | --- |
| 1st | Current | Current | Current | Current | Current |
| 2nd | Current | Current | Current | Current | Current |
| 3rd | Current | Current | Current | Current | Current |
| Unskilled | 6-01-93 | 6-01-93 | 6-01-93 | 6-01-93 | 6-01-93 |
| 4th | Current | Current | Current | Current | Current |
| Religious | Current | Current | Current | Current | Current |
| 5th | Current | Current | Current | Current | Current |
2. Immigration Government Processing Times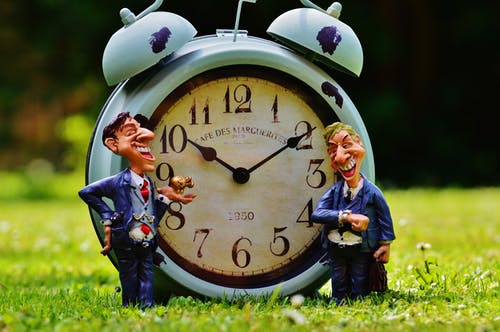 We link to the most recent immigration waiting times for each of the four USCIS Service Centers, the National Benefits Center and the Administrative Appeals Office. We also link to the processing times of all of the 83 USCIS District Offices and Sub-offices. We link to the Labor Department's page entitled "Processing dates for labor certification applications". Finally, we link to the State Department's "Visa Wait Times" page.
3. H-1B's: The Great 1999 Counting Snafu
Can you believe that the INS got so carried away during last June that after the H-1B cap was reached they approved another 10,000 to 20,000 additional H-1B petitions?
Now agency officials are conferring with Congressional leaders including Spencer Abraham (R-MI), Chairman of the Senate Subcommittee on Immigration and Lamar Smith, his counterpart in the House. The big question seems to be: "Will the additional visas be deducted from the fiscal year 2000 quota?"
See ComputerWorld's October 8 article entitled "H-1B Counting Snafu May Slash '00 Quota" by clicking on https://www.shusterman.com/h1bvisaguide.html
and again on "INS Snafu: Over 10,000 Extra H-1B Petitions Approved in FY1999 (10-8-99)"
Prior to the publication of the ComputerWorld article, the Senate Republican leadership, in the face of tremendous opposition to the bill from organized labor and from Congressman Lamar Smith, decided not to push forward with Sen. Gramm's (R-TX) – Senator Abraham is a cosponsor – bill to raise the cap to 200,000 until next year. See https://www.shusterman.com/h1bvisaguide.html
under "One Loss for Silicon Valley as Visa Law Shelved".
The latest mix-up promises to keep the H-1B cap issue (not to mention the bills which would divide the INS into two separate agencies) on the front burner.
4. Physicians: Is the NIW Amendment Down for the Count?
The immigration laws allow physicians in an exchange visitor ("J") status who work in a government-designated Health Professional Shortage Areas (HPSA's) for three years in H-1B status to obtain waivers of the requirement that they return to their home countries for two years. Usually, a physician may obtain such a waiver only if an "interested government agency" sponsors him.
The INS's October 4, 1999 memoradum on this subject: https://www.shusterman.com/jwaiversfordoctors1999insmemo.html
The government agency must demonstrate that granting the physician a waiver would be "in the public interest".
Many of these physicians were able to gain permanent residence in the U.S. after serving their three years in an HPSA by utilizing the "National Interest Waiver" category. Logically, the INS defined "public interest" and "national interest" almost identically.
However, since an unfortunate INS decision in August 1998, scores of physicians learned to their dismay that INS no longer equated "public interest" with "national interest". Instead, they were forced to undergo the long and arduous labor certification process. Few, if any, qualified U.S. physicians ever applied for such positions making the process completely unnecessary.
This anomaly prompted Senate Majority Leader Trent Lott (R-MS) and Senate Minority Leader Tom Daschle (D-SD), in a refreshing display of bipartisan cooperation, to introduce an amendment to an appropriations bill (H.R.2670) to provide that the INS should again grant National Interest Waivers to such physicians.
The Senate overwhelmingly approved this amendment since the J waiver program benefits both physicians and Americans living in medically underserved areas.
Then, in a surprise move, anti-immigrant members of the House of Representatives introduced an amendment to require such physicians to work in HPSA's for a minimum of eight years, three in H-1B status and five as "conditional residents" in order to qualify for National Interest Waivers. Requiring an eight-year commitment is akin to imposing indentured servitude upon physicians, and could scuttle a program which has successfully provided medical care to America's neediest citizens.
A simple e-mail message to Rep. Harold Rogers (R-KY), the Chairman of the House Appropriate Subcommittee on the Departments of Commerce, Justice and the State by health care employers and physicians may be enough to convince the Congressman of the merits of the Lott-Daschle Amendment. However, time is running out.
A likely compromise is that the present three-year period of employment in a HPSA will be lengthened to five years with the proviso that the physician may apply for adjustment of status during this period at long he or she does not obtain permanent residence until after the conclusion of the five years.
5. Legislation: Fix '96 on October 14th, and Other Pending Bills
Immigrants, unlike U.S. citizens, have never had a lot of legal rights. A citizen accused of murder has the right to a lawyer paid for by the government, the right to remain silent, the right to a trial by jury or by an impartial judge, etc.
What about a permanent resident who faces deportation and separation from his spouse and children? Few of these basic legal rights are available to immigrants. All too often, they have no right to an attorney, no right to bail, no right to a hearing before an Immigration Judge, and no right to judicial review. The anti-immigrant law which was enacted in 1996 stripped them of many of the few rights that they had previously possessed.
However, since the 1996 law was enacted, immigrants have become naturalized U.S. citizens at a rapid pace, and some of the most rabid "anti-immigrant" politicians of 1996 are now courting the "ethnic" vote.
Pro-immigrant organizations have designated October 14, 1999 as the day to lobby Capitol Hill to "Fix '96" to remedy some of the inequities of the 1996 law.
I got to put in my "two cent's worth" at an INS Seminar for Congressional caseworkers in September.
What follows are links to four specific case studies which I presented to the caseworkers, each one pointing out an area where the law has had unintended consequences and needs revision:
I will add to these case studies as time goes on. Will Congress fix the 1996 law?
Probably not this year, but perhaps in the year 2000 which just happens to be an election year ;-)
Rep. Barney Frank (D-MA), who has always been a supporter of immigrant rights, has introduced "The Family Reunification Act of 1999" (H.R. 1485) which would breathe some life into the remedy of "cancellation of removal".
Rep. Bill McCollum (R-FL), one of the principal architects of the 1996 law, introduced the "Fairness to Permanent Residents Act of 1999" (H.R. 2999). In introducing the bill along with a bipartisan group of members of the House of Representatives, Rep. McCollum stated that the "1996 law went too far".
Both H.R. 1485 and H.R. 2999 may be viewed at https://www.shusterman.com/legislationusimmigration.html
under "Fix the '96" Law Campaign.
Other immigration-related legislation including a bill to create an H-1C category for nurses, a bill to curb violence against immigrant women, and three bills to split up the INS, have all been placed on hold while Congress and the Administration duke it out over the 13 appropriations bills which keep the government up and running.
P.S. – Even Rep. Lamar Smith has a bill in the hopper that is worth considering. It's "The Child Status Protection Act" (H.R. 1520). Read the Congressman's October 5th press release at https://www.shusterman.com/legislationusimmigration.html
or, if you have Real Audio, you can listen to him describe the benefits of the bill.
6. Immigration Trivia Quiz:
Quiz Removed.
7. Chats: Upcoming Topics Include Forms, Citizenship and Visas
The September 17th issue of the Wall Street Journal, in an article entitled "A New Portal for the Huddled Masses" (Subtitle: "More Foreigners Troll Online For Lawyers, Newsletters to Win a Green Card"), highlighted our online immigration chats.
If you missed our most recent chat held on October 11, entitled "The Visa Bulletin: Outlook for the New Year," the transcript will be online soon.
Our immigration chats are now coming closer and closer together, a little like labor pains, but far more enjoyable. Three additional chats are scheduled between now and November 1:
October 18 – "Immigration Forms – Filling in the Blanks" with Claudia Gregorian, Legal Assistant
October 25 – "No Foreign Prince or Potentate: Becoming a U.S. Citizen"
November 1 – "Alphabet Soup: Understanding Temporary Visas"
We look forward to answering your questions. For previews of upcoming chats and transcripts of past chats, see
Link to chat no longer available
8. Website: asylumlaw.org – "Helping Win Asylum Cases Worldwide"
Check out this new and very helpful asylum site at https://www.shusterman.com/asylumusimmigration/
Here is a slightly-edited version of an e-mail message sent to me which details the purpose and contents of the site:
Dear Carl,
Thanks for your kind words about the site.
As you can imagine, the site is in a constant state of development.
Here's a little background about the site, how it is organized and how we hope it can benefit asylum seekers and their lawyers around the world.
"asylumlaw.org" is a website maintained by asylumlaw.org, inc., an Illinois not-for-profit corporation. The web site is dedicated to collecting and disseminating the information lawyers need to win asylum cases anywhere in the world. The board controlling the site will ultimately be made up of representatives from direct service agencies around the world.
The site is divided into two major parts: legal tools and case support.
"Legal tools" collects standard information—forms, statutes, and case law—from the various countries around the world that handle the majority of asylum cases. Each sponsoring organization (the Midwest Immigrant Rights Center in the US and FCJ Hamilton House in Canada so far) is responsible for making sure that the legal information is up to date. We are in negotiations to add similar organizations from Australia, the UK and Belgium.
We also have the technological ability to make practitioners' lives a little easier. If you look at the US portion of the site, for instance, you will find an "active" version of the standard asylum application. This version can be filled in on the computer instead of with a typewriter. "Activating" such a form is a little time consuming, but once it is done, everyone can benefit from it.
The "case support" section of the site is its real heart. It is there that we hope to collect as much detailed and varied information as possible so that every new case is building on a growing catalog of documents that can be used to support asylum claims. We are especially interested in hard to find documents and documents that don't ordinarily get used outside of the country in which they are generated. We only recently stumbled across, for instance, UK country condition reports. In August, an immigration judge in Chicago said he found them very helpful to his analysis and he granted asylum to the client.
Our general philosophy is that much of the information should be available to the general public. Many asylum seekers (at least in the US), go to trial without counsel. To the extent they can access and benefit from the site, we hope it helps them as well. At present, all of the information is public.
We have always planned, however, to allow some information to be made available only to registered users. These people, in general, will be asylum lawyers. We are still debating what information should be screened and welcome any input you may have. We will start testing the registration system later this week and will post model briefs, declarations, and knowledgeable lawyers and experts behind the screen. We are also taking steps to add content that is available only to registered users. This will include a list of attorneys with knowledge of current country conditions who are willing to be contacted by other attorneys handling similar claims.
We don't charge—and don't have any plans to charge—for the work we do. We hope to make the pro bono representation of asylum seekers easier.
Thanks again and please don't hesitate to call if you'd like to discuss the site.
David Berten
President
www.asylumlaw.org
9. INS Website: Webmaster Says "The Best Is Yet To Come"
According to the INS, their new website cost $300,000 to launch and $2 million per year to maintain. However, if properly developed and maintained, it promises to be well worth the cost.
On September 27, the INS issued both a news release and a fact sheet about the revamped site. See https://www.shusterman.com/uscitizenshipandimmigrationservices.html
under "INS Website". In the September issue of SHUSTERMAN'S IMMIGRATION UPDATE, we critiqued the new website. Since, all too frequently, our criticism of INS's policies and procedures fall on deaf ears, imagine my surprise when I received an e-mail response just four days later from Gregg Beyer, INS's Webmaster. What's more, Gregg agreed with most of our comments, pledged that the new website would include all INS forms and processing times in the near future, and thanked me for my review! See https://www.shusterman.com/inswebsite/
Nor were these just empty promises. At the beginning of October, I noticed that almost 30 new forms including such commonly-used forms as the I-129 and the I-140 had been added to the INS Website. You can download these and more than 100 immigration forms for free at https://www.shusterman.com/formsusimmigration/
I noticed a few bugs and a few missing forms on the INS website. When Gregg and I met on October 6, I brought this up and within two days, the INS forms downloaded like a charm. Gregg promised me that the agency was committed to putting ALL INS forms online. As we alert him to INS forms missing from the website, he will make sure that they go online ASAP. I noticed that the INS website did not include forms N-426 or N-470. If the INS form you need is not on the INS website, please contact me at carl@shusterman.com and I'll forward your comments on to Gregg.
Coming attractions from the INS website include agency processing times and the INS's first experiment with electronic filing.
10. Answer to September's Immigration Trivia Quiz
Quia Removed.
Carl Shusterman
Newsletter US Immigration Update October 1999 – Quick Links
About Us
Back Issues of Our Newsletter
Citizenship
Client Testimonials
Forms Download
Green Cards
Job Search
PERM
Processing Times
Schedule a Legal Consultation
Search Our Site
Subscribe to Our Newsletter
Temporary Visas
Visa Bulletin
October 13, 1999