Volume Three, Number Ten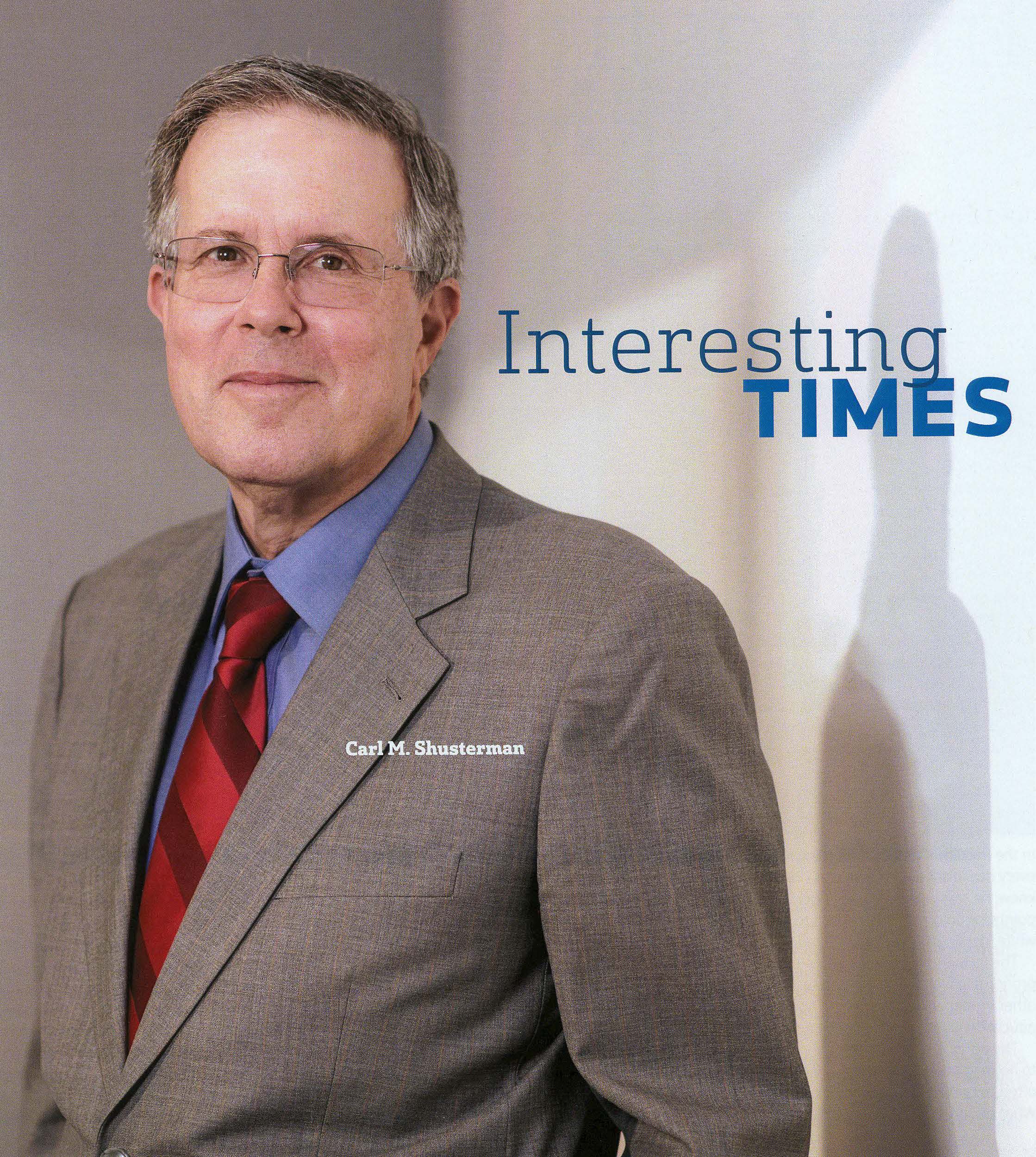 SHUSTERMAN'S IMMIGRATION UPDATE is the Web's most popular e-mail newsletter regarding U.S. immigration laws and procedures with over 60,000 subscribers located in more than 150 countries. It is written by a former INS Trial Attorney (1976-82) with over 30 years of experience practicing immigration law.
Published by the Law Offices of Carl Shusterman, 600 Wilshire Blvd, Suite 1550, Los Angeles, California, 90017. Phone: (213) 623-4592 x0.
Subscribe to our E-Mail Newsletter, join the conversation on our Immigration Facebook Page, follow our Blog Posts and subscribe to our "How-To" Immigration Videos.
Client Reviews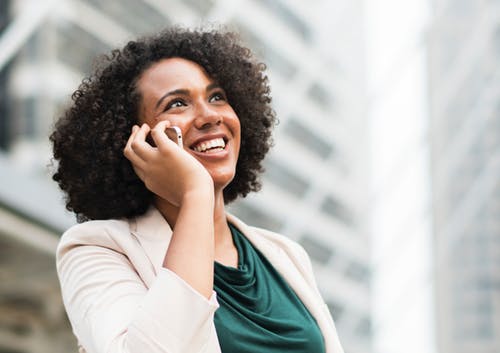 Carl Shusterman is Simply the Best
"I am a Los Angeles-based news reporter, who hired Carl and his team of attorneys to help me acquire permanent residency in the United States. I was dreading the arduous and bureaucratic process, but Carl and his staff were so professional and efficient, they helped the procedure go very smoothly."
- Ann S., Santa Clarita, California
Read More Reviews
Zoom Consultations Available!
Newsletter US Immigration October 1998 contains the following topics:
Table of Contents
Newsletter US Immigration October 1998 News Flashes:
Temporary Protected Status has been extended to certain Liberians until September 29, 1999 and to certain Somalis until September 17, 1999.
Filing Fees – To avoid paying increased INS filing fees, the INS must receive your application or petition on or before October 13, 1998.
Visa Lottery – To qualify, your application for the DV-2000 Visa Lottery must be received by the State Department by noon, October 31, 1998.
1. October 1998 State Department Visa Bulletin
On September 11, 1998, we posted the October 1998 Visa Bulletin, the same day that the State Department posted the dates on their web site.
For the worldwide Family categories, it was a slow moving month considering October is the beginning of the new fiscal year. The numbers moved forward, if they moved at all, between one and five weeks. The one bright spot was worldwide and China first preference (unmarried adult sons and daughters of U.S. citizens) which gained eight weeks. Of course, this category had regressed seven weeks in September.
Most of the Employment categories remain 'current' (no backlogs). The unskilled workers category advanced two weeks to February 15, 1992.
The mainland China Employment-based first, second, and third categories moved forward not at all, one week and one week respectively. Not exactly the Great Leap Forward! The only "silver-lining" was that while the State Department had predicted that the investor category (EB-5) for mainland-born Chinese could become "unavailable" starting in October 1998, it regressed 13 months instead.
The news was only slightly better for Indian nationals, for whom the second categories and third categories moved forward three weeks to May 22, 1997 and December 22, 1995, respectively. Section 203(c) of the Immigration and Nationality Act provides 55,000 immigrant visas each fiscal year to permit immigration opportunities for persons from countries other than the principal sources of current immigration to the United States. DV visas are divided among six geographic regions. Not more than 3,500 visas (7% of the 50,000 visa limit) may be provided to immigrants from any one country. For October, immigrant numbers in the DV category are available to qualified DV-98 applicants chargeable to all regions/eligible countries as follows: AFRICA (5,780), ASIA (1,312), EUROPE (5,351, except Albania: 2,090); NORTH AMERICA (Bahamas: 10); OCEANIA (173): SOUTH AMERICA, CENTRAL AMERICA and the CARIBBEAN (1,235). The year of entitlement for all applicants registered for the DV-99 program ends as of September 30, 1999. Availability through the very end of FY 1999 cannot be taken for granted. The registration period for the DV-2000 program will run between noon on October 1, 1998 and noon on October 31, 1998.
For an explanation of what the categories, dates and symbols listed below mean, see
https://www.shusterman.com/greencardsthroughrelatives.html
and
https://www.shusterman.com/greencardsthroughemployment/
For the State Department's official version, complete with information about the movement of family, employment and lottery numbers, see
http://travel.state.gov/visa_bulletin.html (Link is no longer operational.)
FAMILY CATEGORIES
| Categories | Worldwide | China (PRC) | India | Mexico | Philippines |
| --- | --- | --- | --- | --- | --- |
| 1st | 7-01-97 | 7-01-97 | 7-01-97 | 8-01-93 | 3-22-87 |
| 2A | 4-01-94 | 4-01-94 | 4-01-94 | 4-08-93 | 4-01-94 |
| 2B | 1-22-92 | 1-22-92 | 1-22-92 | 7-01-91 | 1-22-92 |
| 3rd | 3-22-95 | 3-22-95 | 3-22-95 | 2-08-90 | 3-08-87 |
| 4th | 3-22-88 | 3-22-88 | 4-01-86 | 9-01-87 | 7-01-7 |
EMPLOYMENT CATEGORIES
| Categories | Worldwide | China (PRC) | India | Mexico | Philippines |
| --- | --- | --- | --- | --- | --- |
| 1st | Current | 11-01-97 | Current | Current | Current |
| 2nd | Current | 5-15-96 | 5-22-97 | Current | Current |
| 3rd | Current | 9-08-94 | 12-22-95 | Current | Current |
| Unskilled | 2-15-92 | 2-15-92 | 2-15-92 | 2-15-92 | 2-15-92 |
| 4th | Current | Current | Current | Current | Current |
| Religious | Current | Current | Current | Current | Current |
| 5th | Current | 9-01-97 | Current | Current | Current |
2. Immigration Government Processing Times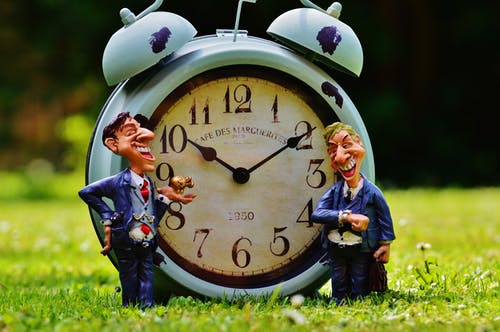 We link to the most recent immigration waiting times for each of the four USCIS Service Centers, the National Benefits Center and the Administrative Appeals Office. We also link to the processing times of all of the 83 USCIS District Offices and Sub-offices. We link to the Labor Department's page entitled "Processing dates for labor certification applications". Finally, we link to the State Department's "Visa Wait Times" page.
3. H-1B Update: Details of the Compromise Legislation
The House of Representatives passed a compromise bill raising the H-1B cap from 65,000 to 115,000 visas on September 24, 1998. The Senate is supposed to pass the same bill, H.R. 3736, prior to adjournment.
To read the complete text of the compromise bill, see
https://www.shusterman.com/h1b-acwialaw.html
To read a section-by-section summary of the bill, see
https://www.shusterman.com/h1b-acwialaw-summary.html
There were a few items left out of the bill in the last minute legislative rush, and both the House and Senate are set to vote on a technical corrections bill to clarify effective dates and other issues sometime tonight or tomorrow.
In brief, the compromise bill would provide for 115,000 H-1B visas in fiscal years 1999 and 2000, and 107,500 in 2001. After that, the numerical cap would revert to 65,000 annually.
Employers would be assessed an extra $500 per petition in addition to filing fees (which will be $110 per petition starting on October 13). Any employer who tries to require an H-1B worker to reimburse him for the cost of this fee would be fined $1,000 per violation. The fees would be required for both initial petitions and for extensions of stay. Most of the money collected from the new fees would be earmarked for job training and scholarships for low-income U.S. students pursuing degrees in the fields of mathematics, engineering and computer science.
The much dreaded displacement and no-layoff attestations would apply only to "H-1B dependent" employers: (1) employers with 25 or less full time equivalent (FTE) employees, more than seven of whom are H-1Bs, (2) employers with 26 to 50 FTE employees, more than 12 of whom are H-1Bs; and (3) employers who employ more than 50 FTE employees, 15% or more who are H-1Bs.
No attestations would be required if the H-1B petition is for either (1) an alien who holds a master's or higher degree (or its equivalent) in a field related to the intended employment, or (2) an H-1B alien whose compensation (cash bonuses and similar compensation are included) is $60,000 or more annually.
The compromise bill would allow universities and nonprofit research institutions to petition for H-1B employees without having their salaries compared against for-profit corporations. Instead, their wage rate would only have to be comparable to other universities and nonprofit research institutions in the same geographical location.
Unfortunately, the compromise leaves the processing of Labor Condition Applications (LCAs) with the superslow Department of Labor. It does not increase country quotas or extend the maximum duration (six years) of H-1Bs for persons caught in the ever-growing Labor Certification processing queue (which currently ranges from two to three years). Indian and PRC-born H-1B workers beware: With 50,000 new H-1B visas available annually, expect the backlogs in the employment-based second and third categories to increase rapidly. Now is the time to establish a priority date!
For a blow-by-blow account of the process of the H-1B legislation since May 14, 1998, and for future updates, bookmark the following page:
https://www.shusterman.com/h1bflash.html
4. Other Legislation: Section 110, 245(I), Bracero II and Mandatory Detention
Section 110 of the 1996 immigration law would require INS to implement a system to keep track of every alien who enters or exits the U.S. Sounds like a good idea? Both Canadian and Mexican officials as well as members of Congress from border states see disaster just ahead. Gridlock at the borders. Senator Abraham (R-MI), Chairman of the Senate Immigration Subcommittee warned that if section 110 takes effect, "the border would be effectively closed." Congress postponed the implementation of section 110 until October 1, 1998 because the INS lacks the manpower and computer technology to operate such a system, and the Canadians were threatening everything short of war. This year, when October 1 arrived, at the border, it was business as usual. Meanwhile, in Congress, the House voted to delay the implementation of the system for still another year while the Senate voted to repeal section 110 entirely. Representative Lamar Smith (R-TX), Chairman of the House Immigration Subcommittee branded the repeal as a welcome mat for terrorists. In the end, the Republican leadership once again repudiated Rep. Smith (as they had done in passing an H-1B compromise bill) and agreed to delay the implementation of section 110 for another 30 months.
Section 245(I) of the immigration law was enacted in 1994 to allow persons who had qualified for green cards through family members, unique job skills, etc., but who had ever spent even a single day in the U.S. illegally (e.g., a student who worked part-time without permission) to adjust their status to permanent resident in the U.S. by meeting all of the legal qualifications and by paying a $1,000 fine. Previously, such persons were required to have their interviews at the U.S. Embassy in their native countries. The $1,000 was spent on foreign airlines and hotels. By 1997, the program was so widely used that it was bringing in over $200 million annually into U.S. government coffers. When the program expired in 1997, Congress refused to extend it except for persons who were already in line for green cards.Now, the Senate has voted to restore section 245(I) to the law. The House is ambivalent. Predictably, Rep. Smith (R-TX) is vehemently against it, but last week the House of Representatives turned down a resolution to bind House conferees to vote against the reimposition of section 245(I). Rep. Harold Rogers (R-KY), Chairman of the House Appropriations Committee of the Commerce, Justice and State Departments, the leader of the House conferees, has stated that he is opposed to a "permanent" reinstatement of section 245(I). Could a compromise be in the offing?
Bracero II: How can the richest country on the face of the earth import migrant farm workers, pay them wages no American would work for, and house them in hovels with no running water? Despite the well-documented abuses of the bracero program which ended in 1964, some in Congress think braceros are a great way to go. Don't even get me started on this subject. Just click below:

http://www.crlaf.org/gworkers.htm (Link no longer operational)
Another section of the 1996 immigration bill provides that persons facing removal proceedings for criminal offenses are subject to "mandatory detention" (i.e., "no bail"). The INS was permitted to delay the implementation of this provision until now because it lacks the detention facilities to hold such persons in custody. INS detention facilities are still woefully inadequate to hold tens of thousands of detainees, but the agency has run out of "waivers".As a practical matter, a person challenging the constitutionality of his or her removal could be jailed at taxpayer expense for two years or more. Many of the offenders are middle-aged permanent residents with families in the U.S. who are guilty only of youthful indiscretions. Jailing them would deprive many families of their sole means of support.Nevertheless, unless Congress acts to stop this madness, starting on October 10, 1998, persons with college drug offenses or 20-year-old drunk driving convictions could be held in prison (or tent cities) without the possibility of bail.What ever happened to the American legal principle of "innocent until proven guilty"?
5. Web Site: Office of Special Counsel for Immigration-Related Discrimination
Checking through my page entitled "Links", I recently discovered that my link to the Justice Department's Office of Special Counsel (OSC) was no longer valid. The OSC is an important agency since it is charged with enforcing laws related to immigration-related employment discrimination. I searched unsuccessfully for the OSC in the Justice Department's homepage. However, I hit paydirt when I found a link to the OSC from the Executive Office for Immigration Review (EOIR), the agency that consists of the Immigration Courts, the Board of Immigration Appeals and the Office of the Chief Hearing Officer.
To view the web site of the OSC, click on
https://www.shusterman.com/lawsregulationsusimmigration.html#5
and scroll down to "Government Agencies". The first Agency listed is the "U.S. Department of Justice" and if you scroll down a bit more, you will come to "Office of Special Counsel for Immigration Related Unfair Employment Practices".
The OSC homepage directs you to the following three places:
A. Facts and Forms – Facts sheets, OSC charge form, grantee map and I-9 link…
B. Outreach Tools – Materials for public dissemination and grantee map…
C. News
It took me over an hour to visit every page on the site. At first glance the site appears to provide a wealth of information about immigration-related employment discrimination. There are 24-hour telephone "hotlines" to the OSC, one for employers at (800) 255-8155 and one for employees at (800) 255-7688. An employee with a complaint can download a "Charge Form for Unfair Immigration-Related Employment Practices", complete it and mail it to the OSC in Washington, D.C. In addition, there are a number of brochures and booklets that can be downloaded, some of which are available in Spanish, Chinese, Korean and Vietnamese. Best of all, the web site indicated that it was last updated on September 17, 1998, a mere two days before I looked through it.
However, upon closer inspection, the site did not fare so well. First, many of the pages had not been updated since January 1997, over 18 months ago. And these pages discussed the immigration law which was enacted in 1996 as if it had yet to be passed by Congress. Since this law contains a number of amendments which affect immigration-related employment discrimination law, this renders the page outdated and inaccurate. In fact, very little of the page had been updated since January 1998, the exception being OSC's press releases which were updated on a regular basis.
For example, the page contains only three decisions dealing with OSC enforcement actions. The cases only appeared in summary versions. Two of the decisions were from 1995 while the third was from January 1997. A more recent decision that I was searching for was nowhere to be found.
A little bored with pouring over such ancient information, I decided to call both of the telephonic hotlines. The Employer Hotline was, by far, the most informative of the two. It allowed the caller to have the following information faxed to him: the I-9 form, a list of acceptable documents for I-9 anti-discrimination provisions, and a flyer on anti-discrimination provisions in the immigration law. Other options on the automatic phone system allow the caller to learn about (1)acceptable documents for identity and work eligibility; (2) tips on avoiding immigration-related discrimination when completing the I-9 form; (3) a summary of penalties for employment discrimination; (4) information on discrimination in federal public benefit granting procedures; (5) the option of speaking directly with an OSC representative; and (6) a list of federal public benefit granting agencies. This same information was available online.
In contrast, the options available on the Employee Hotline were extremely limited: "If your call concerns employment discrimination, press "0", otherwise press "1". Each time that I pressed "0", the automated operator repeated the same message. In frustration, I finally opted to press "1" instead. The operator immediately referred me to the Immigration Service at (800) 357-2099. Convinced that the problem was with my telephone, I called the Employee Hotline again, this time using a different telephone line. I received the same response each time I pressed "0" until finally, the automatic operator, as cool as a cucumber, informed me: "Sorry you are having trouble. Please call again. Good bye."
6. Immigration Trivia Quiz: The Actor and The Athlete
Quiz Removed
7. Interim Suspension of Deportation Regulations Issued (9-30-98)
For some people, Christmas came early this year. Today, after waiting patiently for many months, over a dozen of our firm's clients received the following message from Michael J. Creppy, Chief Immigration Judge: "ORDERED: That your request for suspension of deportation is hereby granted and your status is adjusted to that of an alien lawfully admitted for permanent residence."
To understand why this occurred, a little background information is necessary.
Prior to the enactment of the 1996 immigration law, any alien who had (1) seven years of continuous physical presence in the U.S.; (2) good moral character; and (3) whose departure from the U.S. would result in extreme hardship to himself or to any spouse, parent or child who was either a lawful permanent resident or a citizen of the U.S. could be granted suspension of deportation at the discretion of an Immigration Judge or of the Board of Immigration Appeals.
The 1996 law renamed "suspension of deportation" as "cancellation of removal", and the standards for this form of relief from deportation were made much more strict. In addition, the 1996 law limited the number of persons who could qualify for suspension or deportation and cancellation or removal to 4,000 per fiscal year (October 1 through September 30).
This stricter standards of the 1996 law did not become effective until April 1, 1997. However, the 4,000 cap became effective on September 30, 1996. By mid-February 1997, when the 4,000 cap had been effectively reached, officials from the Executive Office for Immigration Review (EOIR) instructed the Board of Immigration Appeals (BIA) and the Immigration Judges (IJ's) to cease granting applications for suspension of deportation. A lawsuit ensued, and an injunction was issued against EOIR. Then, in October 1997, the EOIR issued regulations allowing IJ's and the BIA to issue "conditional grants" of suspension of deportation and cancellation of removal.
A month later, a new law, the Nicaraguan Adjustment and Central American Relief Act of 1997 (NACARA) was enacted. NACARA allowed certain Nicaraguans and Cubans to adjust their status to permanent residents without benefit of an approved family or employment petition by the INS. In addition, NACARA provided that the number of suspension/cancellation grants would be doubled to 8,000 in fiscal year 1998 (which ended on October 1, 1998), and that certain Salvadorans, Guatemalans and nationals of former Soviet-bloc countries who were granted suspension of deportation would not be counted against the numerical cap established by the 1996 law.
The $64,000 Question was what would happen if more than 8,000 persons in FY 1998 or 4,000 persons in a latter year qualified for suspension/cancellation. Rumors abounded that EOIR was considering (1) ordering those in excess of the cap to depart the U.S., (2) a lottery system, or (3) a system like the monthly State Department Visa Bulletin where waiting lines would form and those who did not obtain green cards because of the numerical cap in one year would be eligible in a succeeding year.
EOIR kept those persons with "conditionally granted" cases (which included many of our clients, all of them extremely nervous) on pins and needles by waiting until the last possible date, September 30, 1998, the end of FY 1998, to issue "interim" regulations. The regulations are not final since written comments may be submitted to EOIR on or before November 30, 1998.
The regulations are lengthy and complex, and cannot be summarized here. Suffice to say that EOIR decided that the persons will be granted suspension/cancellation in the same order that they were "conditionally granted" these benefits following the issuance of the October 1997 regulations. If the 8,000 cap is exceeded, persons with conditional grants will be issued permanent residence in FY 1999. In succeeding years, whenever the cap is reached, the IJ's will "reserve" their decisions in cases which would have been conditionally granted under the 1997 regulations. However, in certain cases, primarily those where an application for suspension/cancellation is deniable on statutory, rather than discretionary grounds, the IJ may deny the request for relief.
Persons with conditional grants may apply for advance parole to travel outside the U.S. and those who are currently outside the U.S. may, if they are found to be eligible, be permitted to reenter the U.S.
Finally, the 1,000+ Cubans and Nicaraguans who were given conditional grants during FY 1998 must make an election to become permanent residents by adjustment of status or by suspension of deportation prior to December 31, 1998. Because the adjustment of status option allows for certain relatives including spouses, children, and unmarried sons and daughters over the age of 21 to also adjust their status, it is expected that most qualifying Cubans and Nicaraguans will choose to adjust status in lieu of suspension/cancellation.
The new regulations may be viewed at
https://www.shusterman.com/suspregs.html (Link no longer operational)
The EOIR issued at a press release explaining the regulations in summary fashion. Click on
https://www.shusterman.com/deportationdefense.html
and scroll down to "Press Release on New Suspension of Deportation Regulations (9-30-98)", and click again.
8. How to File a Petition for a Writ of Habeas Corpus
In the September 1998 issue of SHUSTERMAN'S IMMIGRATION UPDATE, at topic #8, we focused on a recent decision of a Federal Appeals Court which held that despite the language of the 1996 immigration law which seems to deny immigrants their day in court in many cases where the INS is seeking to deport them, the U.S. Constitution guarantees their right to challenge their deportation by means of a Petition for a Writ of Habeas Corpus. To see that article, click on
https://www.shusterman.com/newsletterusimmigrationseptember1998.html#8
The problem is that many persons, even many attorneys, are reluctant to exercise their right to file such a petition because they have never done so before and because they are unacquainted with court procedures. In reality, there is nothing to fear. The information and even the forms needed to file a Petition for a Writ of Habeas Corpus are available online courtesy of the Federal Courts themselves!
Our law firm is currently preparing such a Petition to file in the U.S. District Court (Central District of California). Let me take you step-by-step through the process. see
https://www.shusterman.com/deportationdefense.html#11
Second, scroll down to "Federal Courts" and click again on "The Federal Judiciary Homepage".
Third, click on "Links" and scroll down "Map of Circuits". This is a map of the United States with the states color-coded, and with numbers ranging from "1" to "12". These numbers correspond to the U.S. Courts of Appeals which has jurisdiction over federal appeals cases arising in that particular state.
Fourth, click on the state where you (or your client) is incarcerated, or where the INS office which is seeking to deport you is located. Alternatively, you may click on the ball in the upper left corner on your screen which says "View All". A list of all the Federal Courts in the U.S. will appear. Scroll down to the appropriate court. In my example, the appropriate court is listed under "9th Circuit" as "California Central District Court". If you are unsure of which court has jurisdiction over your case, you can find the answer online or you can call the court clerk in whatever court seems to have jurisdiction.
Fifth, click on "California Central District Court". Now, you can click on "Download" and print out the local court rules (You will also want to download "The Federal Rules of Civil Procedure".). Click on "Forms" to download and print a copy of a Petition for a Writ of Habeas Corpus.
Spend a little time exploring the homepage of the court where you will be filing your petition. Take a look at the "Calendar", "Filing Procedures", and "Judge's Requirements". This will allow you to find out the specific requirements of the Judge who will hear your case plus other useful information including the location of the Judge's courtroom and the phone number of the Judge's clerk.
There are going to be thousands of additional habeas corpus cases regarding immigration filed with the Federal Courts in the coming months and years. The "Federal Judiciary Homepage" won't do your legal research for you, but procedurally, it will point you in the right direction.
Good luck with your case!
9. Human Resource Directors: "Document Abuse" Fine Overturned
A problem for employers trying to comply with the laws regarding I-9s, immigration antidiscrimination laws and laws related to document abuse is that the Office of the Chief Administrative Hearing Officer (OCAHO) does not make its decisions available online. However, OCAHO's decisions are regularly summarized by Jack Perkins, OCAHO's Chief Administrative Hearing Officer in the publication "Interpreter Releases".
The enforcement agency for immigration antidiscrimination and document abuse laws, the Office of the Special Counsel (OSC) — see topic #5 above — also does not post administrative decisions online. The OSC does include an article on its website entitled "10 Steps to Take to Avoid Immigration-Related Employment Discrimination". However, this article is rather simplistic. For example, Step 2 reads as follows:
Accept the document(s) the employee presents. As long as the documents prove identity and work authorization and are included in the list at the back of the I-9 form, they are acceptable.
Normally, this is good advice. Employers who attempt to specify which documents an employee must present to supplement form I-9 violate Federal laws prohibiting "document abuse". However, a recent Federal Court decision allows employers considerably more leeway than the general rule would suggest.
In Robison Fruit Ranch, Inc. v. United States, 1998 WL 334186 (9th Cir. 1998), see
ftp://ftp.vcilp.org/pub/law/Fed-Ct/Circuit/9th/9670482.asc (Link no longer operational)
an Idaho employer, from 1990 to 1993, routinely asked job applicants to show certain specified documents in support of their I-9 forms. U.S. citizens were requested to show their drivers licenses and their social security cards in completing their I-9 forms while each alien was asked for an INS document and a social security card.
In 1993, the OSC determined that this practice violated section 274B(a)(6) of the Immigration and Nationality Act. The employer requested a hearing before an OCAHO judge. The judge determined that the employer had, indeed, violated the document abuse section of the law, and fined the employer $60,000.
The statute in question is 8 U.S.C. 1324b(a)(6) as it existed during the 1990-93 period, when the events in question occurred. It provided, in pertinent part, that "[an employer]'s request, for purposes of satisfying the requirements of [8 U.S.C. S 1324a(b)], for more or different documents than are required under such subsection or refusing to honor documents tendered that on their face reasonably appear to be genuine shall be treated as an unfair immigration-related employment practice relating to the hiring of individuals."
The law was amended in 1996 to require a showing that the employer had an intent to discriminate. The OSC argued that prior to the 1996 amendment, no intent to discriminate was required in order to demonstrate document abuse. The court noted that even prior to the 1990 amendments, fines were to be assessed according to the number of persons who were discriminated against.
The court reversed the holding of the OCAHO judge and held:
We hold that Congress intended a discrimination requirement in the 1990 statute and merely clarified the statute to state that intent in its 1996 amendment. The evidence unquestionably shows that the employment practices in this case did not create additional burdens to any class of applicants or constitute differential treatment of authorized aliens and citizens. There could have been no discrimination, and the petition for review must be granted.
The court also held that had the employer required aliens to provide documentation not required of citizens, "an employer might well be guilty of discrimination by creating unnecessary and discriminatory obstacles to hiring, regardless of whether applicants are able to surmount them".
10. Useful Definitions for the Immigration Trivia Quiz
Recent events have led me to the conclusion that before accepting an answers to this month's trivia quiz, it is best to define the terms used in the quiz.
For purposes of this quiz, the term "immigrant" shall be defined as "a person born in a country other than the United States, who later is 'lawfully admitted for permanent residence' in the U.S. as defined by the United States Code, Title 8, Section 1101(a)(20)."
For purposes of this quiz, the term "is" shall be defined by the 1997 Edition of Random House Webster's College Dictionary — " (verb – 3rd person, singular, present, indicative of 'be')".
Good luck!
Carl Shusterman
Certified Specialist in Immigration Law, State Bar of California
Immigration and Naturalization Service (INS) Attorney (1976-82)
Member of AILA Board of Governors (1988-97)
Law Offices of Carl Shusterman, 600 Wilshire Blvd., Suite 1550
Los Angeles, CA 90017
Phone: (213) 623-4592 x0, Fax: (213) 623-3720
Newsletter US Immigration October 1998 Quick Links
About Us
Back Issues of Our Newsletter
Citizenship
Client Testimonials
Forms Download
Green Cards
Job Search
PERM
Processing Times
Schedule a Legal Consultation
Subscribe to Our Newsletter
Success Stories
Temporary Visas
Visa Bulletin
October 8, 1998
Disclaimer: This newsletter is not intended to establish an attorney-client relationship. All information contained in this newsletter is generalized. Any reliance on information contained herein is taken at your own risk.