Volume Two, Number Ten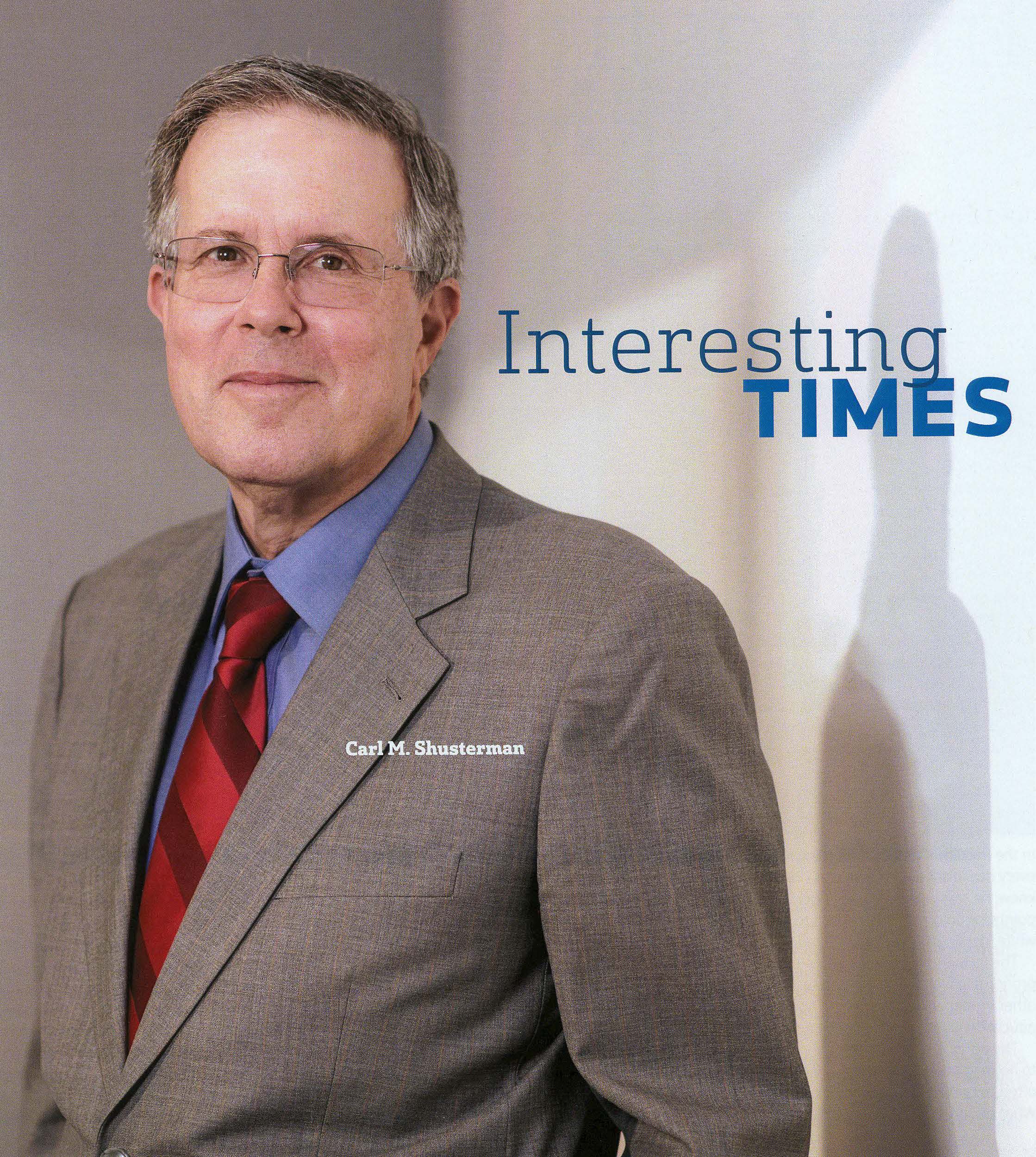 SHUSTERMAN'S IMMIGRATION UPDATE is the Web's most popular e-mail newsletter regarding U.S. immigration laws and procedures with over 60,000 subscribers located in more than 150 countries. It is written by a former INS Trial Attorney (1976-82) with over 30 years of experience practicing immigration law.
Published by the Law Offices of Carl Shusterman, 600 Wilshire Blvd, Suite 1550, Los Angeles, California, 90017. Phone: (213) 623-4592 x0.
Subscribe to our E-Mail Newsletter, join the conversation on our Immigration Facebook Page, follow our Blog Posts and subscribe to our "How-To" Immigration Videos.

Client Reviews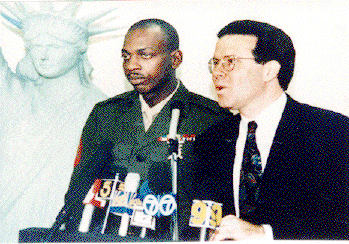 Know Their Job Well And Perform It Flawlessly
"Don't do the mistake we did and try to save few bucks going with nonprofessionals and sole practitioners! It will end up not only costing you much more in the long run, but also putting your status in jeopardy which can have a priceless impact. It is one of the most important steps in your life."
- Sgt. Danny Lightfoot, Los Angeles, California
Read More Reviews
Zoom Consultations Available!
Newsletter US Immigration October 1997 contains the following topics:
Table of Contents
1. October 1997 State Department Visa Bulletin
On September 10, 1997, we posted the October 1997 Visa Bulletin, the day before the State Department posted the dates on their web site.
Most of the Family categories moved forward three weeks or less, with the exception of the worldwide family 1st preference category (adult, unmarried sons and daughters of U.S. citizens) which advanced over ten months to January 1, 1995 after regressing three years in August. However, the Mexican family first preference category regressed ten months. All in all, not very encouraging news for the first month of the fiscal year.
Most of the Employment categories remained "current" (no backlogs) except for the unskilled category which advanced from 1988 to January 1, 1990. For housekeepers worried about the three-year entitlement bar this may be a case of too-little, too- late. Similarly, while the quota for religious workers returns to "current", the category is schedule to expire on September 30. The India 2nd preference category (persons of exceptional ability and advanced-degreed professionals) regresses 22 months to December 1, 1995 while the India 3rd preference category (professionals and skilled workers) stays put at December 8, 1995.
The State Department has the following discouraging words for Chinese and India employment-based applicants:
"In recent weeks, INS has used very large amount of Employment preference visa numbers for adjustment of status cases for CHINA- mainland born and INDIA Employment preference applicants. If visa number use continues at the current heavy level, the CHINA- mainland born chargeability may become oversubscribed as early as November, with visa cut-off required for some or all or the Employment FIRST, SECOND and THIRD preference categories.
The INDIA Employment Second preference category has become oversubscribed for October with a cut-off date of 01DEC95. The establishment of a cut-off date for the INDIA Employment First preference at some future point cannot be ruled out. A retrogression of the INDIA Employment Second and Third preference cut-off dates during the coming months is also possible , if the current heavy demand for visa numbers continues."
For an explanation of what the categories, dates and symbols listed below mean, see https://www.shusterman.com/greencardsthroughrelatives.html and https://www.shusterman.com/greencardsthroughemployment/
FAMILY CATEGORIES
| Categories | Worldwide | India | Mexico | Philippines |
| --- | --- | --- | --- | --- |
| 1st | 1-01-95 | 1-01-95 | 4-01-93 | 9-26-86 |
| 2A | 6-08-93 | 6-08-93 | 9-01-92 | 6-08-93 |
| 2B | 5-22-91 | 5-22-91 | 5-01-91 | 5-22-91 |
| 3rd | 4-08-94 | 4-08-94 | 11-15-88 | 5-01-86 |
| 4th | 3-01-87 | 6-15-85 | 9-08-86 | 3-01-78 |
EMPLOYMENT CATEGORIES
| Categories | Worldwide | India | Mexico | Philippines |
| --- | --- | --- | --- | --- |
| 1st | Current | Current | Current | Current |
| 2nd | Current | 12-01-95 | Current | Current |
| 3rd | Current | 12-08-95 | Current | Current |
| Unskilled | 1-01-90 | 1-01-90 | 1-01-90 | 1-01-90 |
| 4th | Current | Current | Current | Current |
| 5td | Current | Current | Current | Current |
2. Latest Processing Times for INS and Labor Department
Most immigration applications and petitions must be submitted to one of the following INS Regional Service Centers: (1) Laguna Niguel, California; (2) Lincoln, Nebraska; (3) Dallas, Texas; and (4) St. Albans, Vermont.
The lists containing the waiting times of each center include each state served by the center and any foreign offices within the center's jurisdiction.
The service centers periodically issue lists of their processing times for various types of applications. Our web page contains the latest list issued by each service center.
Warning: Processing times may appear faster on the official lists than they are in reality.
To see how fast (or slow) your service center is processing a particular type of petition or application, see https://www.shusterman.com/waitingtimesusimmigration/
You can also click above to check the processing times of your local INS District Office, your Department of Labor Regional Office and your State Employment Service Agency. These waiting times are compiled by volunteer attorneys and are usually posted two to three months after the fact.
3. Congress to Vote on Permanent Extension of Section 245(i)
The big immigration issue before Congress is whether persons who are, or have been, "out-of-status" may continue to adjust status to permanent resident under section 245(i) by paying a fine. The present amount of the fine is $1,000 per person. Immediate relatives of U.S. citizens and children under 17 years of age are exempted from the fine provision.
The extension of section 245(i) is contained in a law which allows the Justice, State and Commerce Departments to continue to operate. Funding for these agencies was due to expire on midnight of September 30, 1997. When push came to shove, the House of Representatives voted, on September 29, by a 355-57 margin, to extend the life of section 245(i) until October 23, 1997, rather than shut down these three agencies and further alienate ethnic voters. Speaker Gingrich and other Republican leaders weighed in to insure the bill's passage. The next day, the Senate passed the appropriations bill, including section 245(i) unanimously.
Both the INS and the State Department favor extending section 245(i). The measure brings in over $200 million annually into government coffers, 80% of which is earmarked for INS detention facilities. Business, labor, religious and immigrant advocacy groups are also lobbying heavily in favor of the extension.
The Senate bill contains a permanent extension of section 245(i). The opposition is in the House of Representatives whose version of the bill fails to include an extension of section 245(i). If Congress fails to extend section 245(i), well over one million persons with approved petitions for green cards will be prohibited from adjustment of status. Most of those who are residing in the U.S. with their citizen parents and/or their permanent resident spouses, parents and children would risk a three to ten year period of exile from the U.S. if they decide to be interviewed abroad for their green cards.
The issue will be decided in a House-Senate Conference Committee. The members of the Committee have already been selected. If this issue affects you or a close relative, this is the time to contact each of the members of the Conference Committee.
If you wish, send me a copy of your e-mail message to your senator or congressman. The most compelling message will win a free 30-minute telephonic legal consultation with me. (Value – $150). Please act quickly. This may be a "done deal" before October 23.
The Senate conferees are:
REPUBLICANS
Judd Gregg (N.H.) Email: mailbox@gregg.senate.gov
Ted Stevens (Alaska) Fax: (202) 224-2354
Pete Domenici (N.M.) Email: senator_domenici@domenici.senate.gov
Mitch McConnell (Ky.) Email: senator@mcconnell.senate.gov
Kay Bailey Hutchison (Texas) Email: senator@hutchison.senate.gov
Ben Nighthorse Campbell (Colo.) Fax: (202) 224-1933
Thad Cochran (Miss.) Email: senator@cochran.senate.gov
DEMOCRATS
Ernest Hollings (S.C.) Email: senator@hollings.senate.gov
Robert Byrd (W.Va.) Email: senator_byrd@byrd.senate.gov
Daniel Inouye (Hawaii) Email: senator@inouye.senate.gov
Dale Bumpers (Ark.) Email: senator@bumpers.senate.gov
Frank Lautenberg (N.J.) Email: frank_lautenberg@lautenberg.senate.gov
Barbara Mikulski (Md.). Email: senator@mikulski.senate.gov
The House conferees are:
REPUBLICANS
Harold Rogers (Ky.) Fax: (202) 225-4601
Jim Kolbe (Ariz.) Email: jimkolbe@hr.house.gov
Charles Taylor (N.C.) Email: chtaylor@hr.house.gov
Ralph Regula (Ohio) Fax: (202) 225-3059
Michael Forbes (N.Y.) Email: mpforbes@hr.house.gov
Tom Latham (Iowa) Email: latham@hr.house.gov
Bob Livingston (La.) Fax: (202) 225-0739
DEMOCRATS
Alan Mollohan (W.Va.) Fax: (202) 225-7564
David Skaggs (Colo.) Email: skaggs@hr.house.gov
Julian Dixon (Calif.) Fax: (202) 225-4091
David Obey (Wis.) Phone: (202) 225-3365  (202) 225-3365
Don't worry about your knowledge of the technical aspects of the immigration laws. Just tell them your story (or your relative's story) and ask them to extend section 245(i) on a permanent basis.
4. DV-98 Lottery Winners – And DV-99 Rules in Three Languages
Winners of the DV-98 Lottery have been announced by the State Department. To see which countries the winners are from, and to read the State Department's September 10, 1997 press release.
DV-98 winners who are unlawfully present in the U.S. would have been ineligible to apply for adjustment of status had not Congress temporarily extended section 245(i) (See topic #3 above.). However, this extension allows such lottery winners to submit their applications for section 245(i) if they act quickly. Their applications must be received by INS on or before October 23, 1997.
On October 24, 1997, the very next day, the DV-99 Visa Lottery application period begins.
5. Immigration Trivia Quiz:
Quiz Removed.
6. https://www.shusterman.com Goes Bilingual – Un Poquito
Just in case you didn't notice, our web site has started to switch from monolingual to bilingual. As mentioned in Topic #4 above, the DV-99 visa lottery page has actually gone trilingual: appearing in English, Spanish, and, with the help from one of our subscribers, Portuguese.
Gradually, you will be seeing a growing number of our pages translated into Spanish by our talented and ambitious young legal assistant from Ecuador, Fabricio Lopez.
With Fabricio's help, we frequently conduct legal consultations in Spanish. We do the same in Chinese (Mandarin and Cantonese), Turkish, Armenian, Farsi, Hindi, and Filipino (Tagalog and Visayan).
7. Physicians: USDA Fully Served Areas, New Conrad 20 Guidelines
We are now in possession of a more complete list of USDA fully served HPSAs, dated August 27, 1997 Please consider the following counties as additions to the August 18th list:
ALABAMA: Choctaw
CALIFORNIA: Glenu, Lassen, Mariposa, Stanislaus and Tulare
COLORADO: Alamosa
FLORIDA: Washington
GEORGIA: Laurens
INDIANA: White
LOUISIANA: Franklin
MISSISSIPPI: Nashoba
MISSOURI: Andrew, Cedar
MONTANA: Roosevelt
**** CONRAD STATE 20 PROGRAM
With the demise of the HUD program last December, we have been relying more and more under the Conrad State 20 Program to allow physicians seeking J waivers to be employed in urban settings. Each of the 30+ states participating in the program has their own set of regulations. As time permits, we will post these state regulations on our web site.
The list of "States with Conrad 20 Programs, Requirements and Contact Persons" has been updated to September 27, 1997. See https://www.shusterman.com/physiciansusimmigration.html
A few of these states have their own web sites. For other states, we have posted their Conrad 20 regulations on our site. The Conrad 20 programs of the following six states may also be accessed from https://www.shusterman.com/physiciansusimmigration.html
(A) Alabama
(B) Michigan
(C) Minnesota
(D) Missouri
(E) New York
(F) North Carolina
8. The "Great Exodus" of Illegals Fails to Materialize
The 1996 immigration law provides that anyone who remains "unlawfully present" in the U.S. for 180 continuous days starting April 1, 1997 (The 180th day occurred on September 27, 1997.), and who departs the U.S., and then attempts to reenter the U.S. may be denied entrance for three years or more.
And, yes, there was a lot of hoopla in the media about September 27, 1997. Some congressmen, perhaps more zealous than savvy, stated that they expected great numbers of "illegal aliens" to voluntarily depart the U.S. by September 27. Obviously, this did not occur. In fact, the number of people who left the U.S. was so small that when one of our clients actually left the U.S. (where she faces the prospect of a one year separation from her husband and two daughters, all of whom are lawful permanent residents of the U.S.), she was featured on the front page of the LA Times and in a segment on CNN. Perhaps, the whole episode illustrates that these congressmen are really quite savvy, and that the 1996 immigration law is more a PR ploy than an enforcement tool.
Just in case you are interested, her husband petitioned for her nearly four and one-half years ago. She was only a few weeks away from being able to apply for a green card when the September 27, 1997 deadline was reached. Incidentally, since her husband is currently unemployed, she is the sole breadwinner in the household. Under the 1996 law, those who marry U.S. permanent residents are supposed to remain aboard, separated from their spouses, for a minimum of four and one-half years. That's what is known in Congress as controlling illegal immigration…
The author of the 1996 immigration law, Congressman Lamar Smith, was less than sympathetic about the plight of those compelled to leave the U.S. on September 27: "The whole idea is not to reward illegal behavior, and to add a deterrent to illegal immigration. If you're an illegal immigrant, you've brought the problem on yourself."
In another interesting aside, twelve months after the passage of the 1996 law, INS has still not issued regulations defining what constitutes "unlawful presence". In fact, the INS position on this subject continues to shift. Just one week prior to the September 27, 1997 deadline, INS changed its position again and held that a person given "voluntary departure" by either the INS, an Immigration Judge, or an appeals body, is in lawful status in the U.S. For months, INS had maintained the opposite position.
What the final regulations will say about this and many other issues of concern is still unknown.
**** FOR THOSE INTERESTED IN THE BIG PICTURE
My brief analysis of the immigration law as it reached its first birthday – "New Immigration Law Looks Worse With Age" was recently published and is available online at: https://www.shusterman.com/problemswith1996immigrationlaw.html
9. Suspension of Deportation Regulations Issued 10-3-97
A provision of the 1996 immigration law which became effective immediately on September 30, 1996 provides that the total numbers of green cards available for persons granted suspension of deportation and cancellation of removal shall not exceed 4,000 in a single fiscal year.
The 4,000 numbers were all but gone by mid-February 1997, prompting letters to be written by both the Chairman of the Board of Immigration Appeals (BIA) and the Chief Judge of the Immigration Courts instructing both the BIA and Immigration Judges not to grant applications for suspension of deportation or for cancellation of removal for non-permanent residents for the remainder of the fiscal year. These letters sparked a lawsuit, Barahona v. Reno, in the Federal District Court in San Francisco. The Federal Judge in that case issued a preliminary injunction against the Executive Office for Immigration Review, the agency which employs both the members of the BIA and the Immigration Judges.
From February to September, the Immigration Judges "conditionally granted" over 3,000 more cases. Many were scheduled to be granted in early October 1997.
Now, a new Justice Department regulation, issued on October 3, but effective on October 1, prohibits both the BIA and the Immigration Judges from granting any suspension/cancellation applications until final regulations are issued.
Meanwhile, the Congress is considering different methods of resolving the logjam. The first is a bill supported by the Administration which would exempt suspension applications filed by persons who were in deportation proceedings prior to April 1, 1997 from the numerical cap. This bill passed the Senate by a 99-1 margin on October 7. The administration's bill is supported by Speaker Gingrich and other Republican leaders in the House.
The other bill, introduced by Congressman Lamar Smith would raise the numerical cap from 4,000 to 14,000 per year. However, the Smith bill would exact a stiff price in return for these extra approvals. The category for unskilled workers, 10,000 visas per year, would be eliminated retroactively. The unskilled workers who would be affected have had their petitions approved by the INS and have been waiting in line for their quota numbers to be reached since 1990. In effect, the Smith bill proposes to saw the baby in half and give a piece to each "mother". See https://www.shusterman.com/statedepartmentvisabulletin/
and scroll down to the "Unskilled Category" to see how long these potential immigrants have been waiting for their green card interviews.
Stay tuned for the conclusion of "Dueling Bills".
10. Answers to the Immigration Trivia Quiz
Quiz Removed.
Carl Shusterman
Newsletter US Immigration October 1997 Quick Links
About Us
Back Issues of Our Newsletter
Citizenship
Client Testimonials
Forms Download
Green Cards
Job Search
PERM
Processing Times
Schedule a Legal Consultation
Subscribe to Our Newsletter
Success Stories
Temporary Visas
Visa Bulletin