To Our Subscribers: We will publish special alerts between now and July to keep you updated regarding new immigration laws and procedures. There will be no June 2002 issue of SHUSTERMAN'S IMMIGRATION UPDATE.
Volume Seven, Number Five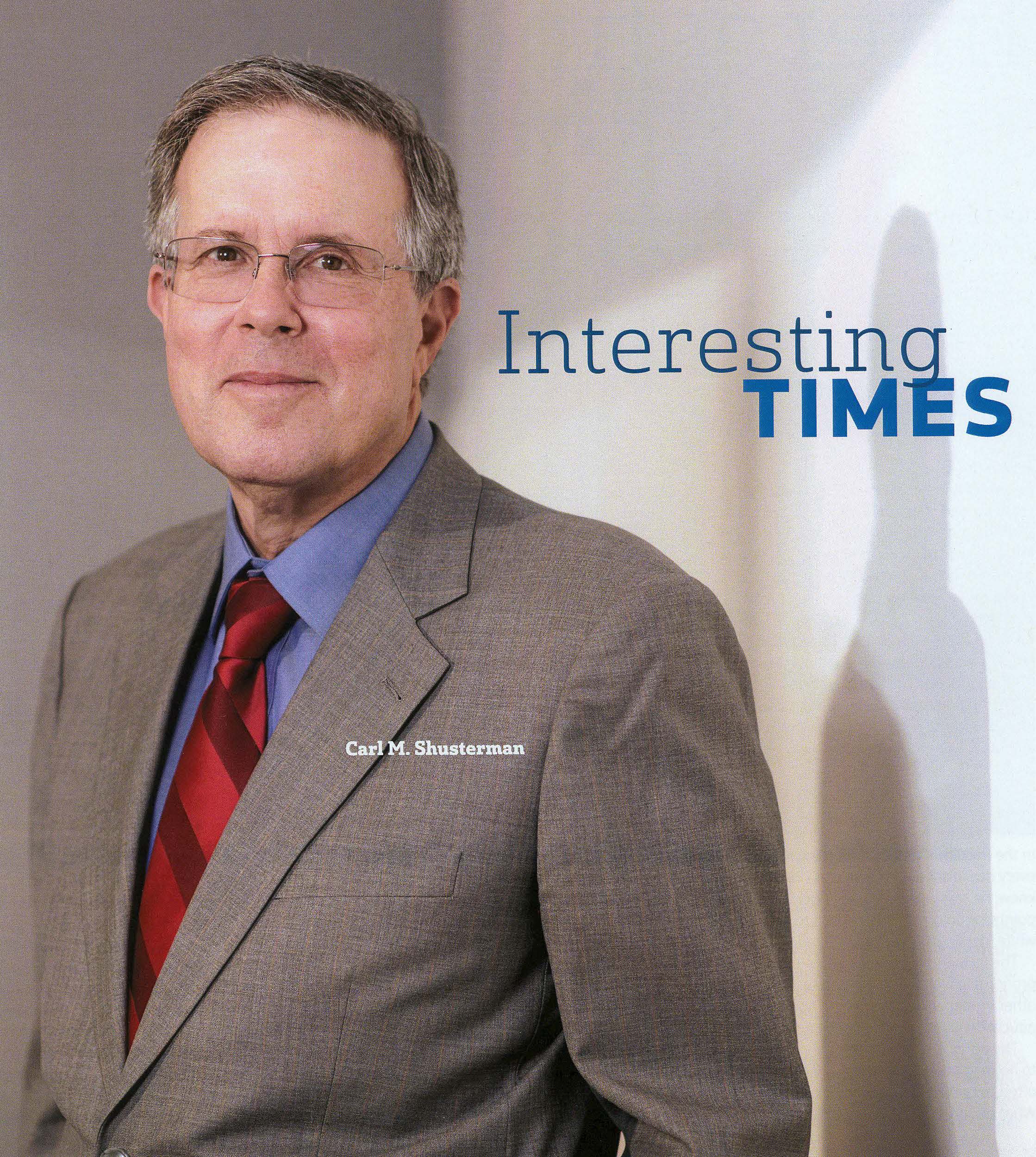 SHUSTERMAN'S IMMIGRATION UPDATE is the Web's most popular e-mail newsletter regarding U.S. immigration laws and procedures with over 40,000 subscribers located in more than 150 countries. It is written by a former INS Trial Attorney (1976-82) with over 30 years of experience practicing immigration law.
Published by the Law Offices of Carl Shusterman, 600 Wilshire Blvd, Suite 1550, Los Angeles, California, 90017. Phone: (213) 623-4592 x0.
Subscribe to our E-Mail Newsletter, join the conversation on our Immigration Facebook Page, follow our Blog Posts and subscribe to our "How-To" Immigration Videos.
Client Reviews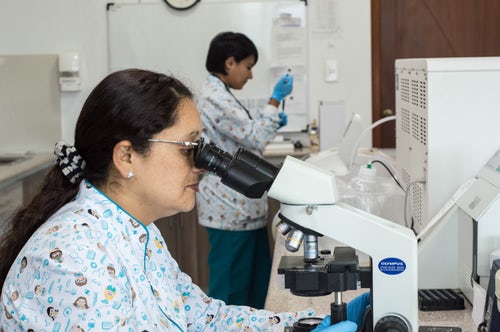 They Are About Providing Solutions
"I am an Internationally Educated Nurse petitioned by US employer and the Law Offices of Carl Shusterman helped me throughout the entire process of my IV application. They were extremely thorough with regard to the instructions and the steps that I needed."
- Francis R., Nashville, Tennessee
Read More Reviews
Zoom Consultations Available!
Newsletter US Immigration Update May 2002
TABLE OF CONTENTS:
1. June 2002 State Department Visa Bulletin
2. Immigration Government Processing Times
3. House Votes To Abolish The INS – Senate Bill Introduced
4. Which is Better? Adjustment of Status or Consular Processing?
5. Immigration Trivia Quiz: Judicial Obfuscation?
6. INS's Proposed Visitor Regulations Would Scapegoat Immigrants
7. Case Management Software For Immigration Law Firms
8. How to Obtain a Copy of Your Government File – New FOIA Page
9. Chat Schedule, Transcripts, Audios & Videos
10. Answers To The April Immigration Trivia Quiz
NEWS FLASHES:
Advance Parole – The INS has begun to issue advance parole travel documents on form I-512L, which contains a scanned photograph of the applicant on the document and which is printed on security paper. The form will not contain a seal. If the applicant's attorney has a Notice of Appearance (Form G-28) on file, the I-512L will be mailed directly to the attorney.
Border Security Bill – After much legislative wrangling, on May 8, Congress finally passed the border security bill (H.R.3525), and sent it to the President for his signature. The bill would allow the INS to hire 200 new investigators and 200 new inspectors. It would require that the INS establish a foreign-student tracking system that records the acceptance of nonimmigrants by educational institutions, the issuance of student visas and the enrollment of nonimmigrants at schools. It would require tamper-resistant travel documents that can be read by automatic scanners to be issued to foreign visitors. It would also require the installation of scanners at points of entry that can recognize a traveler's unique physical traits, such as fingerprints.
Cambodians – The Wall Street Journal disclosed, in its May 3 edition, that the United States and Cambodia signed an agreement in March that provides, among other things, that the Cambodian government would accept hundreds of Cambodian nationals who have been found deportable from the U.S., most of them because of having criminal convictions for aggravated felonies. Cambodian and U.S. officials are currently working together to repatriate hundreds of deportees. The United States is apparently attempting to enter into similar agreements with the governments of Vietnam and Laos.
Career Opportunities At The INS – We are not the only ones hiring. The INS is currently seeking to hire 8,000 new employees including Adjudication Officers, Immigration Information Officers, Border Patrol Agents, Immigrant Inspectors, Special Agents, Detention and Deportation Officers and support personnel.
Citizenship Law Of The World– Ever wonder if India (or China or Canada or your country?) permits dual citizenship? How the country in which you were born permits persons to be citizens or to lose their citizenship? Have we found the publication for you! The U.S. Office of Personnel Management has posted online its 233 page manual entitled "Citizenship Laws of the World (March 2001)" at http://www.opm.gov/extra/investigate/IS-01.pdf (Link is no longer operational.)
Civil Surgeons/Medical Examinations – Most applicants for adjustment of status are required to have a medical examination. The medical examination must be conducted by a civil surgeon who has been designated by the INS. At the time of the examination, the civil surgeon will complete form I-693. For the most current list of names and telephone numbers of the designated civil surgeons in your area, call INS' National Customer Service Center at 1-800-375-5283 and follow the prompts. You will be asked to provide your zip code. Have a pen or pencil ready to write down the list of civil surgeons in your area.
Detainees – The INS is currently holding over 19,000 persons in detention. On April 22, the INS issued a new regulation governing the release of information regarding persons that the agency detains in non- federal facilities. Read the INS News Release at http://uscis.gov/graphics/publicaffairs/newsrels/DetainInfoRel_NR.htm (Link is no longer operational. Read the complete text of the interim rule by following the link from the INS website at http://www.uscis.gov/ilink/docView/FR/HTML/FR/0-0-0-1/0-0-0-79324/0-0-0-83564/0-0-0-84701.html
EOIR Statistical Year Book Online – The Executive Office for Immigration Review (EOIR), the agency which includes the Immigration Courts and the Board of Immigration Appeals (BIA), has issued its Statistical Year Book for 2001.
H-1B Extensions After Six Years – INS Adopts An "Alien-Based" Interpretation of AC-21 – AC-21, the H-1B law enacted in October 2000, provides that persons be granted H-1B extensions in excess of six years if (1) they had an application for alien labor certification or an employment-based immigrant visa petition pending for over one year; and (2) in the case of a labor certification, an employment-based immigrant visa petition has been filed on their behalf.Sounds good, but there is "a fly in the ointment" – what about persons whose employers can not submit an EB visa petition solely because the labor certification remains pending? Are they out of luck?We have submitted self-petitions where our clients are eligible (e.g., NIWs, Extraordinary Ability, Outstanding Professors and Researchers, Multinational Executives and Managers, etc.) in order to satisfy the petition requirement for a 7th year H-1B extension. However, there has never been explicit recognition by the INS that the visa petition need not relate to the pending labor certification, until now…On April 24, 2002, the INS adopted an "alien-based" approach to AC-21 similar to the agency's approach to §245i eligibility. Kudos to attorney Naomi Schorr for raising the issue!See her letter and INS's response on our "H-1B Visa" page at https://www.shusterman.com/h1bvisaguide.html#1
Ineffective Assistance of Counsel – How To Protect Your ClientFor immigration attorneys, few things are more frustrating than having to repair your client's case after it has been botched by his previous attorney. It's always easier to crack and fry an egg than to try to stuff a scrambled egg back into its shell!Under the Board of Immigration Appeals ruling in Matter of Lozada, it is usually necessary to have your client file a complaint against his former attorney before you can begin to repair the damaged case.The American Immigration Law Foundation has issued a 12-page Practice Advisory entitled "Protecting Your Client When Prior Counsel Was Ineffective". We link to the Advisory at http://www.ailf.org/lac/2002/050202c.pdf (Link is no longer operational.)
INS Announces First Restructuring Changes – Even ahead of the passage of legislation to revamp the INS, the agency, on April 17, announced restructuring changes. See our "INS" page at https://www.shusterman.com/uscitizenshipandimmigrationservices.html and scroll down to "INS Restructuring".
LIFE Act Legalization Program – The LIFE Act established a program whereby certain persons could submit legalization applications during a one-year period. This period ends on May 31, 2002. Additional information regarding the LIFE Act's legalization program may be accessed from our "LIFE Act" page at https://www.shusterman.com/lifeactof2000
LULAC Court Ruling – Calling the INS's arguments "insubstantial," a 3-judge panel of the Federal Court of Appeals in San Francisco, on April 15, 2002, issued a ruling which, according to lawyers in the class action case, will allow over 50,000 undocumented families to legalize their status under the "amnesty" program enacted by Congress in 1986. See https://www.shusterman.com/lateamnestyupdateschey2002.
PERM Regulations – The Department of Labor has proposed its long-awaited PERM (Program Electronic Review Management System) regulations. PERM would replace the present system of labor certification. Certain existing applications for labor certification could be converted to PERM applications.Under PERM, an employer would recruit for a particular job using its usual recruitment procedures. The PERM application would then be submitted directly to the Regional Office of the U.S. Department of Labor (DOL) rather than to a State Workforce Agency (SWA). A DOL computer would process the application within approximately three weeks based on several criteria or "flags". If the computer detected a problem, the application would be audited by the DOL. If not, the application would be approved, although a certain number of applications would be subject to "random audits".Read the complete text of the proposed PERM regulation at https://www.shusterman.com/proposedpermregulatons2002.html (Link no longer operational. Comments on the proposed regulation are due by July 3, 2002.
Report on Immigrant Professionals in the Silicon Valley – The Public Policy Institute of California has published a new report which is available online. The report is entitled "Local and Global Networks of Immigrant Professionals in Silicon Valley". See http://www.ppic.org/publications/PPIC159/index.html (Link is no longer operational.)
Students – We link to Attorney General Ashcroft's May 10th news release on the Justice Department's proposed regulation implementing the Student and Exchange Visitors Information System (SEVIS). See http://www.usdoj.gov/opa/pr/2002/May/02_ag_281.htm.
Surrender Regulations – On May 9, the Justice Department issued its proposed "surrender" regulations. They would amend the regulations of the Immigration and Naturalization Service (INS) and the Executive Office for Immigration Review by requiring persons subject to a final order of removal to surrender themselves to the INS. This rule also establishes procedures for surrender and provides that aliens violating those procedures will be denied certain discretionary immigration benefits. Comments are due by June 10, 2002.To read the complete text of the proposed regulations, see https://www.shusterman.com/sorrento.html(Link is no longer operational).
Temporary Protected Status – The INS extended TPS for certain nationals of Honduras and Nicaragua until July 5, 2003. See the INS News Release in English at http://uscis.gov/graphics/publicaffairs/newsrels/hondu-n.htm (Link is no longer operational).And in Spanish at http://uscis.gov/graphics/publicaffairs/newsrels/hondo-u_Spanish.htm (Link is no longer operational). Read the INS FAQ regarding the extension at http://www.uscis.gov/files/pressrelease/ExtTPSHon&Nic_051203.pdf (Link is no longer operational).
1. June 2002 State Department Visa Bulletin
On May 10, we posted the June 2002 Visa Bulletin, the same day that the State Department posted the dates on their web site.
The family-based numbers showed only slight forward movement as well as one alarming regression. The worldwide 1st preference (unmarried, adult sons and daughters of U.S. citizens), which has been marking time for over a year and a half, regressed almost four years back to July 1, 1995. The other worldwide numbers advanced between two to six weeks. India 4th preference (brothers and sisters of U.S. citizens) moved forward eight weeks. The big news was that some of the usually sleepy Philippine numbers are suddenly sprinting forward: 1st preference advanced four months, 3rd preference (married sons and daughters of U.S. citizens) two months and 4th preference, the longest line of the entire Visa Bulletin, advanced five months, still a wait of over 21 years.
Mexico's F1 and F2B categories are unavailable for June and will probably remain unavailable for the remainder of fiscal year 2002.
The Visa Bulletin creates false expectations. For example, a U.S. citizen parent of a single adult son or daughter is led to believe that his or her child will be able to immigrate in a little less than three years since the May 2002 priority date for the worldwide family-based 1st preference category was March 1, 1999. The unfortunate reality is that the there has been no forward movement in this category since November 2000. Now, this category has regressed to July 1, 1995, a wait of almost seven years. The parents and children should be informed of this fact, and advised either to seek other means to immigrate or to reconcile themselves to the fact that they will have to live their lives in different countries.
Unless Congress acts to reform the family-based system, the 3.5 million persons waiting to immigrate to the U.S. based on approved family-based petitions should consider other options for immigrating.
All of the employment-based numbers remain current. The time to apply for your labor certification or visa petition is now. We predict that sometime this year, visa numbers for persons born in India, China and possibly the Philippines will again begin to backlog.
The June 2002 Visa Numbers can be found at https://www.shusterman.com/statedepartmentvisabulletin/
For an explanation of what the categories, dates and symbols listed below mean, see https://www.shusterman.com/greencardsthroughrelatives.html and https://www.shusterman.com/greencardsthroughemployment/
2. Immigration Government Processing Times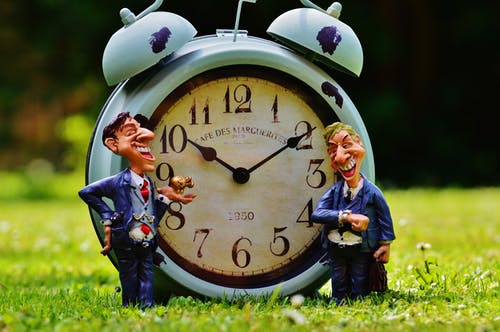 We link to the most recent immigration waiting times for each of the four USCIS Service Centers, the National Benefits Center and the Administrative Appeals Office. We also link to the processing times of all of the 83 USCIS District Offices and Sub-offices. We link to the Labor Department's page entitled "Processing dates for labor certification applications". Finally, we link to the State Department's "Visa Wait Times" page.
3. House Votes To Abolish The INS – Senate Bill Introduced
On April 25, the House of Representatives voted almost unanimously to abolish the INS, and to distribute its present functions to two newly- created agencies.
James Sensenbrenner (R-WS), the Chairman of the House Judiciary Committee, stated that the INS "carries out neither of its crucial missions effectively, enforcing our immigration laws or providing services for immigrants".
One week later, on May 2, 2002, the Senate Judiciary Committee held a legislative hearing entitled "The Immigration and Naturalization Service: How Should It Be Restructured?"
Several immigration experts told the Senators that merely breaking the agency into two was no guarantee that either the enforcement or the benefits functions would be performed more capably. They recommended that these two functions remained coordinated, that they be properly funded, that the inequities in the 1996 anti-immigrant laws be remedied, and that one leader remain accountable for federal immigration policy.
Each of the witnesses, a former Chairman of the House Immigration Subcommittee, a law professor and a former INS General Counsel, favored a bipartisan Senate bill introduced to reform, rather than abolish, the agency.
The Senate bill would rename the agency the "Immigration Affairs Agency". It would be managed by a "Director". There would be two bureaus, one for enforcement, the other for service.
The Senate bill is sponsored by Senator Edward Kennedy (D-MA), the Chairman of the Immigration Subcommittee and Senator Sam Brownback (R-KS), the Ranking Member of the Subcommittee. It is supported by the Bush Administration.
The statement of Senator Patrick Leahy (D-VT), the Chairman of the Judiciary Committee neatly sums up some of the most significant differences between the House and the Senate bills:
"I would like to say a few words about the House-passed restructuring legislation. I know that Chairman Sensenbrenner made this issue a major priority, and I applaud him for his success and his willingness to craft a bipartisan bill that passed the House by such a substantial margin. I am worried, however, that the bill will create brand new problems in its attempt to rectify existing ones.
First, I am concerned that its failure to establish a strong central authority to supervise immigration policy could prove fatal to its effectiveness. The House bill creates a weak Associate Attorney General for Immigration Affairs, with limited supervision of the law enforcement and immigration services bureaus established by the bill. Prudent management practice suggests the need for a strong central figure who can direct immigration policy and make decisions in the many areas where law enforcement and benefits overlap.
Second, the bill threatens to create a larger, more cumbersome bureaucracy than under current law, as each immigration branch would have its own Office of Policy and Strategy, Legal Advisor, Chief Budget Office, and Congressional affairs office.
Third, I am concerned that the Service Bureau would end up with insufficient funding. Congress and the Administration need to ensure that separating enforcement and services will not result in a drastically underfunded services branch. The INS already faces severe backlogs in processing applications for naturalization and other benefits, and Congress should continue to work to mitigate them, not worsen them.
Fourth, asylum seekers need more protection than the House-passed plan provides them – we must not treat asylum as purely a law enforcement matter, but should instead ensure that those who arrive here fleeing persecution receive a full hearing and are not perceived simply as security threats.
I understand that Senators Kennedy and Brownback introduced INS reorganization legislation of their own earlier today. From what I know of their bill, I believe it is a substantial improvement over the House legislation, and I look forward to reviewing it further."
The Kennedy-Brownback bill (S.2444) already has eleven sponsors including Senators Hatch, Helms, Edwards, Feinstein, Dewine, Durbin, Hagel, Graham and Clinton.
Editor's Caveat: Even if the Kennedy-Brownback bill is approved by the Senate, there would have to be a Senate-House Conference Committee to reconcile the differences between the two pieces of legislation.
Stay tuned!
To keep up with the latest news from inside the beltway, read AILA's excellent "Washington Update" at
https://www.shusterman.com/advocacy50602.html (Link is no longer operational.)
For summaries and the status of the most important immigration legislation pending before Congress, see AILA's "Hot Bills" at
https://www.shusterman.com/hotbills.html (Link no longer functioning)
4. Which is Better? Adjustment of Status or Consular Processing?
Persons residing in the United States with approved visa petitions whose priority dates are current usually have the option of (1) adjusting their status in the U.S. or (2) obtaining an immigrant visa abroad through consular processing.
If you are one of these persons, what is the best option for you? There is no "one size fits all" answer. The answer for you depends on you, the facts of your case and your tolerance for risk.
Below are some of the advantages/disadvantages of both adjustment of status and consular processing:
A) Adjustment of Status
Interview – In employment-based cases, INS does not usually conduct an interview. In family-based cases, they do. If there is an interview, you have a right to have your attorney accompany you.
No Need to Travel Abroad – There is no need for you to travel abroad. This is especially important if your interview goes sour. If the INS requests additional information or decides to conduct an investigation into your case, you can return to your job and family while the case is in progress.
Due Process Rights – Let's suppose that the worst case scenario occurs: INS investigates your already-approved visa petition and decides it might have been granted in error. In this case, the INS must first serve your petitioner with a Notice of Intent to Revoke (NOIR) your petition. The petitioner may attempt to rebut the information contained in the NOIR. Even if the INS ultimately decides to revoke the petition, its decision may be appealed to the INS's Administrative Appeals Office (AAO) in Washington, D.C. If the AAO affirms the decision to revoke the petition, this decision may be challenged in Federal Court. Only when the revocation becomes final may the INS rule on your application for adjustment of status. In the meantime, you are entitled to renew your Employment Authorization Document (EAD) and your Advance Parole travel document on an annual basis.
Waivers of Inadmissibility – What if you are not admissible for permanent residence because you have been convicted of a crime or have committed immigration fraud? You may be entitled to seek a waiver on the ground of inadmissibility. If INS denies your waiver request, you may appeal the denial to the AAO.
Right to Renew Adjustment Application in Immigration Court – What if your adjustment application is denied? In most cases, you can renew your application before an Immigration Judge in a removal proceeding. However, if your visa petition has been revoked, the Judge has no jurisdiction to overrule the INS's decision to revoke the petition. Even if you are not able to renew your adjustment application before the Judge, you may be eligible for alternate forms of relief from removal including cancellation of removal, asylum, etc.
180-Day Portability Rule– If, in the case of an employment-based petition, the INS fails to decide your application for adjustment of status within 180 days, you have the right to change to another job as long as the new job is in the same or a similar occupation.B) Consular Processing
Speed – While it may take you from a few months to over two years to adjust your status, you may be able to obtain an appointment for consular processing in a much faster time frame.
Interview – You will always be required to submit to an interview if you choose consular processing. You will need to submit additional documents not required for adjustment of status such as police clearances from every location in which you resided since your 16th birthday.
Lack of Due Process – If the consular officer denies your application for an immigration visa, there is no formal appeal process. You, or your attorney who is usually in the U.S., can plead your case with the Chief of the Immigration Visa Section of the U.S. Embassy/Consulate where your interview was conducted. You can also request an "advisory opinion" from the State Department in Washington, D.C. if you believe that the consular officer has misapplied the law. However, you may not challenge the officer's decision in the Federal Courts. In fact, you can not return to the U.S. unless you are in possession of an advance parole or a valid nonimmigrant visa which permits "dual intent" like an "H-1B" or an "L". Normally, if the consulate needs more information, requires a waiver or returns your visa petition to the INS for revocation, you are forced to remain abroad until, and unless, your immigrant visa application is granted.
The bottom line is that while consular processing may save you time, it is only advisable if your case is "squeaky clean". Given the various problems which may occur, even in clean cases, consular processing is not for the faint of heart.
5. Immigration Trivia Quiz: Judicial Obfuscation
Quiz Removed
6. INS's Proposed Visitor Regulations Would Scapegoat Immigrants
Attorney General John Ashcroft turned 60 on May 9, 2002. For his birthday, the AG and his senior officials were treated to a special screening of "The FBI Story". The film found its way into a dream that the AG had that night. The dream opens with the following scenario:
Scene: Three Al Qaeda operatives are meeting secretly in a city near you.
Abdul: Okay, so everyone's onboard with the plan to blow up the stadium?
Jamal: I'm onboard, but I've got a problem with the date.
Abdullah: What's your problem?
Jamal: My I-94 expires the day before the bombing. I don't have a good reason to get an extension of stay, and if I don't leave timely, my visitor's visa will be voided by operation of law under §222(g).
All: Then we'll have to call off the whole operation! Foiled again by the Great Satan!
Suddenly Attorney General Ashcroft, accompanied by a phalanx of INS Special Agents, bursts into the room and arrests all three terrorists.
Abdul: G-Man! How did you know where to find us?
AG Ashcroft: It was easy! I had INS remind everyone of the need for nonimmigrants to file their AR-11 Change of Address forms. When you filed yours, we ran it through our security check system, identified you as Al Qaeda members and used the Global Positioning System on our new INS squad car to track you down!
A bit facetious? Of course, but we think that changing the rules for visitors is only going to catch terrorists when terrorists start playing by the rules.
In the real world, the only victims of the proposed regulations will be those tourists who do play by the rules. And, of course, their relatives and friends in the U.S., the millions of Americans employed by airlines, hotels, theme parks and other industries built around tourism, and U.S. workers who lose their jobs.
See our FAQ on the proposed INS visitor regulations, and the complete text of the regulations, at https://www.shusterman.com/bregfaq.html (Link is no longer
Over 70,000 persons signed petitions opposing the INS proposed regulations, members of Congress made speeches on the floor of the House and Senate opposing them.
One of our readers summed up his objections in a very calm and deliberate way. see
https://www.shusterman.com/akula.html (Link is no longer operational)
Let's not resort to scapegoating all immigrants because of the Attorney General's inability to focus on measures to protect us from terrorism.
7. Case Management Software For Immigration Law Firms
What is It? Do You Need It?Last year we profiled ImmigrationTracker ("Tracker"), an immigration case management software solution launched by AILA member Julie Pearl. see https://www.shusterman.com/newsletterusimmigrationjune2001.html#8We have been so impressed by Tracker over the past year that we decided to provide this update.Our firm decided to review case management packages last year because we found that our existing forms program was an insufficient tool to organize and manage our growing caseload. Enter Tracker, which not only provides us with a comprehensive forms package, but allows us to automate the processes of immigration law. From client status reminders to billing to corporate client reports, we quickly realized how much time and money we could save by investing in case management software. Not to mention the competitive advantage – we were finally able to provide detailed reports for our clients with the click of a mouse.
Saving Time and MoneyImmigration Tracker is used by business and immigration law firms throughout the country*. With Tracker's comprehensive online case information feature, firms can allow clients to check case status 24/7 and even start cases online. Better yet, foreign nationals can logon and fill out the initial questionnaire. This is an incredible time saver – your employees no longer have to transcribe handwritten or typed questionnaires since your clients do much of the work themselves. Each step of each case is built into the software. No time-intensive configuration is required. This minimizes data entry and automates the training of new staff – just as if you were using a computer-based immigration procedures manual. AILA member Charles Kuck of Littler Mendelson, a national law firm, states, "Using ImmigrationTracker has saved our firm at least two full- time positions."
Keep Your Data Secure While Providing Online AccessMost immigration case management software stores all case data on remote servers that provide access over the web. This means that you are always vulnerable to disruptions in Internet service. In our evaluation, we limited our review to server-based solutions, software that you install on your computer that stores information in your office.Tracker is the only server-based software package with a one-time purchase price for the web access. Other software programs charge a per-case or per-client fee. Tracker provides the best of both worlds – your data is secure in your own office, and you can still provide access to detailed case tracking information online using Tracker's web reporting feature.
A Proven Track RecordWe found Tracker to be the leading package in terms of reliability, features, ease of use, usefulness of reports, lower cost of web access and overall quality. Over the past year, Tracker has added a host of new and improved features.What really makes Tracker unique is the fact that it has been in stable, consistent use since 1998. Suggestions from hundreds of AILA members have helped optimize Tracker's features. It is easy to use – and the current version installs within an hour, saving your staff undue strain.If you are considering an immigration case management solution or would like more information, we suggest you contact ImmigrationTracker for a demo CD. Call toll free 866-211-3952 or email info@immigrationtracker.com. Be sure to visit the ImmigrationTracker booth at the AILA Conference in San Francisco, June 12-16, 2002. * Tracker is available for license everywhere except to law firms headquartered in the San Francisco Bay Area, where Pearl Law Group has an exclusive license.
8. How to Obtain a Copy of Your Government File – New FOIA Page
If you have ever submitted an immigration application or petition to the INS, the Immigration Courts, the State Department or the Labor Department, you would be wise not to submit another application/petition to any of these agencies unless you have a copy of the file that contains all of the materials that you originally submitted, and all of the correspondence that you received from the agency.
That time when you did not succeed in obtaining a visa, was it due to fraud or to a more innocuous reason? Do you know what the consular officer wrote as the reason for the denial? If you were ever under deportation proceedings, did the Judge grant you voluntary departure or did he/she order you deported?
Recently, one of our clients married a citizen of the United States. He immediately applied for adjustment of status even though a Judge had ordered him deported many years ago. Had he not changed his address, and forgotten to notify the INS, he may have been arrested and deported on the day of his interview for adjustment of status.
Fortunately, we obtained his administrative files using the Freedom of Information Act (FOIA), one from the INS and the other from the Executive Office for Immigration Review (EOIR), the agency that includes the Immigration Courts. The EOIR file revealed that he was ordered deported because he failed to appear for his deportation hearing. However, the INS file indicated that he was not given the required oral warnings of the consequences of not attending his deportation hearing. Therefore, he is eligible to request that the Judge reopen his hearing to allow him to apply for adjustment of status.
Submitting a FOIA request before proceeding with your immigration case is like playing poker, and being able to know what cards the other players are holding before you place your bet! This is essentially a no-lose situation. If the cards are against you, you do not have to place a bet. However, if your hand trumps the governments', get ready to proceed!
In 1974, the Congress gave citizens and non-citizens alike the ability to obtain copies of their files from federal agencies. They enacted both the Freedom of Information Act and the Privacy Act.
As an attorney, I constantly encounter persons who would like to obtain this or that type of benefit from the INS (or the Labor Department or the State Department), but did not make copies of any applications or petitions which were submitted for their benefit to the government. Neither do they have copies of the correspondence or decisions made in their cases by government agencies.
I find myself asking them questions like "Why did the INS deny your application?" They are seldom certain. And I am reluctant to submit another application without being able to read and evaluate their government file. Sometimes a single false move can lead to a person being placed under deportation or removal proceedings.
At times like this, I recommend submitting a request to see my client's administrative file under the Freedom of Information Act. Can you submit a FOIA request without an attorney? Certainly. However, there is a catch. You must include your address on the application form. In some circumstances, this could be like waiving a red flag in front of a raging bull. An attorney need only include his/her address, not yours. This could prove very important if there is a serious problem with your case.
To read the complete text of both the Freedom of Information and Privacy Acts, to learn how to submit a FOIA request, and much more, see our new "Freedom Of Information Act" page at https://www.shusterman.com/freedomofinformationact.html

9. Chat Schedule, Transcripts, Audios & Videos
Deleted
10. Answers To April 2002 Immigration Trivia Quiz
Quiz Removed
Our readers had a lot of trouble identifying the two persons pictured in our April 2002 Immigration Trivia Quiz.
Only two readers recognized Billy Wilder, who passed away recently. Born in Vienna, Austria, he was working in Berlin in 1933 when Hitler came to power. Because they were Jewish, his family was killed in a concentration camp.
He left for Paris and then for Hollywood where, despite his limited knowledge of English, he soon became one of the most acclaimed screenwriters, directors and producers in the motion picture business. Among his many popular films were "The Lost Weekend", "Sunset Boulevard", "The Apartment", "The Seven Year Itch" and "Some Like It Hot".
Read more about Billy Wilder at
http://news.bbc.co.uk/hi/english/entertainment/film/newsid_237000/237938.stm
No subscribers were able to correctly identify Fred Okrand, one of my personal heroes. Mr. Okrand also recently passed away. He was not an immigrant, but was an American-born attorney who courageously challenged the unjust incarceration of Japanese-Americans, both citizens and immigrants, by the U.S. government during World War II.
Read more about Fred Okrand at
http://www.aclu-sc.org/news/releases/20020319okrand.shtml (Link is no longer operational.)
Since we managed to stump our subscribers this month, and being incensed by the INS's proposed restrictions on visitors, we changed the rules in mid-April to award a free consultation to the person who wrote the best comments to the proposed regulations.
The winner is Bhupender Akula. You can read his comments regarding the INS's proposals in Topic #6 above.
Carl Shusterman
Certified Specialist in Immigration Law, State Bar of California
Former U.S. Immigration & Naturalization Service Trial Attorney (1976-82)
Board of Governors, American Immigration Lawyers Association (1988-97)
Phone: (213) 623-4592 Fax: (213) 623-3720
Law Offices of Carl Shusterman, 600 Wilshire Blvd., Suite 1550
Los Angeles, California 90017
"In a free society, diversity is not disorder. Debate is not strife. And dissent is not revolution."
– President Bush on February 22, 2002 (in Beijing)
Newsletter US Immigration Update May 2002 – Quick Links
About Us
Back Issues of Our Newsletter
Citizenship
Client Testimonials
Forms Download
Green Cards
Job Search
PERM
Processing Times
Schedule a Legal Consultation
Subscribe to Our Newsletter
Success Stories
Temporary Visas
Visa Bulletin
May 10, 2002
Disclaimer: This newsletter is not intended to establish an attorney-client relationship. All information contained in this newsletter is generalized. Any reliance on information contained herein is taken at your own risk.