Volume Six, Number Five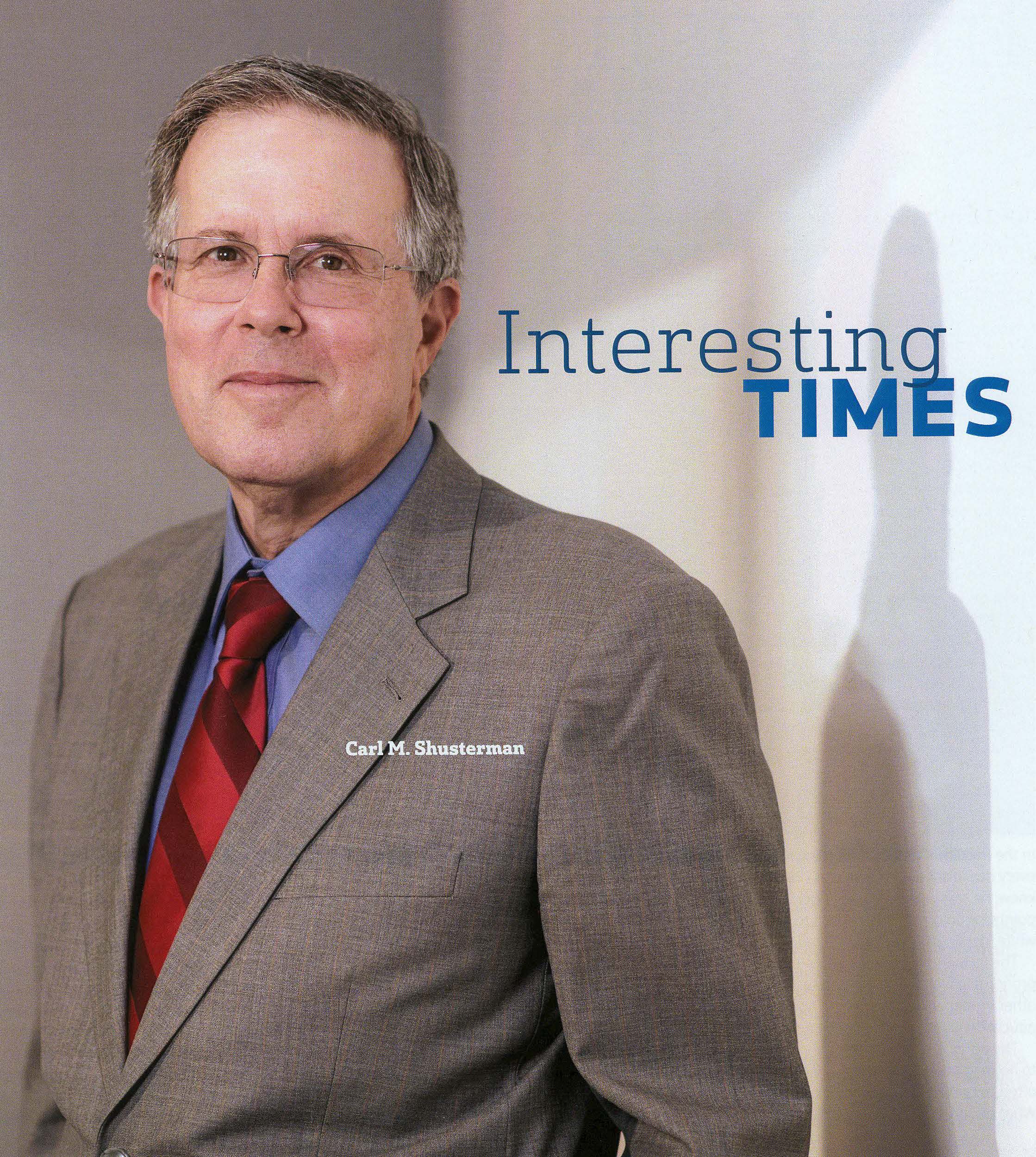 SHUSTERMAN'S IMMIGRATION UPDATE is the Web's most popular e-mail newsletter regarding U.S. immigration laws and procedures with over 40,000 subscribers located in more than 150 countries. It is written by a former INS Trial Attorney (1976-82) with over 30 years of experience practicing immigration law.
Published by the Law Offices of Carl Shusterman, 600 Wilshire Blvd, Suite 1550, Los Angeles, California, 90017. Phone: (213) 623-4592 x0.
Subscribe to our E-Mail Newsletter, join the conversation on our Immigration Facebook Page, follow our Blog Posts and subscribe to our "How-To" Immigration Videos.
Client Reviews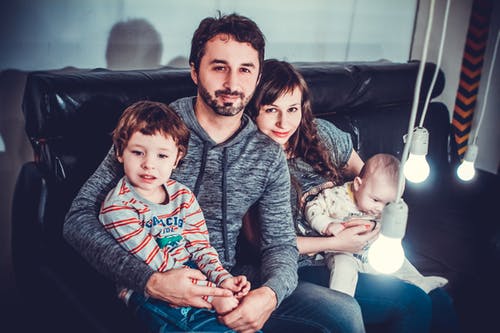 Life Saver
"After wasting thousands of dollars on other lawyers, Mr. Shusterman was life saver. I recommend him hands down!"
- Mukta Mohan, Buffalo, New York
Read More Reviews
Zoom Consultations Available!
Newsletter US Immigration Update May 2001
Subscribers to SHUSTERMAN'S IMMIGRATION UPDATE: 40,043
This month's issue contains the following topics:
NEWS FLASHES:
Employment Opportunities: We are still expanding! Even after hiring two more Legal Assistants in the past month, The Law Offices of Carl Shusterman is seeking the services of additional Senior and Junior Legal Assistants. Applicants must have excellent writing and social skills. A university degree and a minimum of one year of immigration experience is preferred for Senior Legal Assistants. Competitive salary and benefits package. Pleasant work environment.
Deportation:The Board of Immigration Appeals (BIA) defined the term "exceptional and extremely unusual hardship" for the purposes of qualifying for cancellation of removal. The Board ruled that an applicant must establish his departure from the U.S. would cause his U.S. citizen or permanent resident spouse, parent or child to suffer hardship which is "substantially beyond that which would ordinarily be expected to result from the alien's deportation, but need not show that the hardship would be unconscionable'".Read the Board's 23-page decision in Matter of Monreal (Interim Decision #3447, May 4, 2001) by clicking on our Deportation Page at https://www.shusterman.com/deportationdefense scrolling down to

"Relief From Deportation"

and clicking on

"BIA Defines Exceptional and Extremely Unusual Hardship' for Purposes of Cancellation of Removal in Matter of Monreal…"
Ellis Island Online:On April 18, a searchable database containing the names, and the actual graphic immigration logs of over 20 million Americans who entered the U.S. through Ellis Island between 1892 and 1924 went online. Since 40% of Americans can trace their ancestry to immigrants who entered the U.S. through Ellis Island during that time period, the site has become an instant hit with over 20 million visitors during the first two days alone! The site continues to be very popular so be patient. Check out Ellis Island Online by going to our Immigration History and Genealogy Page which is located at https://www.shusterman.com/immigrationhistory.html and scrolling down to

"Ellis Island Online: American Family Immigration History Center"

.
Investors:On May 3, 2001, Federal Judge George King ruled in Chang vs. U.S. that before the INS can revoke the temporary green card of a person under the immigration investor program using a rule which was issued after the person obtained conditional residence, the agency must allow the investors to prove that the retroactive application of the rule would hurt them.To read the complete text of Judge King's decision, see our Investors Page at https://www.shusterman.com/investorsusimmigration/ and scroll down to

"Chang vs. U.S."

(PDF File)
Legislative Hearings – Asylum:On May 3, the Senate Subcommittee on Immigration held legislative hearings regarding U.S. asylum policy.Perhaps the most encouraging views were those of Senator Sam Brownback (R-KS), the new chairman of the subcommittee."I intend to aggressively promote the proper treatment of those who arrive at our shores seeking freedom from persecution," stated Sen. Brownback. "The bottom line – all asylum applicants, future Americans or not, are entitled to humane treatment."To read the complete testimony of all the witnesses who appeared before the committee, see our Immigration Legislation page at https://www.shusterman.com/legislationusimmigration and scroll down to

"U.S. Senate"

and click on

"Legislative Hearing: An Overview of U.S. Asylum Policy" (May 3, 2001)"

.
Temporary Protection Status:On May 3, INS issued a news released announcing that TPS for certain Hondurans and Nicaraguans would be extended for an additional 12 months. To read the complete of the release, see our Asylum Page at https://www.shusterman.com/asylumusimmigration/ and scroll down to

"Temporary Protected Status"

, and click on

"INS Grants One Year Extension of Honduran and Nicaraguan TPS"

.
1. June 2001 State Department Visa Bulletin
On May 11, we posted the June 2001 Visa Bulletin the same day that the State Department posted the dates on their web site.
For the third month in a row, the Family categories were dead on arrival. The worldwide FB numbers for all five categories failed to advance. The F4 category for persons born in India did eke out a three week advance. What's more, none of the horribly backlogged family-based numbers for Mexico advanced a single day. (One wonders if Presidents Bush and Fox have anything in store for us concerning this development.) The numbers for persons born in the Philippines were not much better with the 3rd and 4th preference categories inching ahead two weeks and one week, respectively.
The State Department warned that the worst was yet to come:
"As the September 30 end of FY-2001 approaches, the chance of visa cut-off date retrogression increases as number use comes close to the annual limits set by law. Allocations in many of the Family-sponsored preference categories are rapidly approaching their FY-2001 limits. Continued heavy applicant demand (particularly for adjustment of status cases at INS offices) may require the retrogression of one or more cut-off dates in July or August to keep number use within the annual limits"
In simple English, expect FB numbers to move backward rather than forward during the next two months. This is extremely bad news for persons playing by the rules who have been separated from their families for years. THE SHUT DOWN IN THE FAMILY CATEGORIES IS A GROWING PROBLEM WHICH CAN ONLY BE RESOLVED BY CONGRESS.
On the Employment side, the news just keeps getting better. The EB-2 category for all countries remains current. The EB-3 category for persons born in China and India jumps ahead 7 and 6 months respectively. Born categories are approaching current status.
With the exception of unskilled workers which advanced 12 MONTHS to July 1, 1999 (Go Nannies!), all worldwide EB numbers remain current.
On March 23, Charles Oppenheim, the State Department "Guru" of the Visa Bulletin predicted at an AILA Conference in Washington, D.C. that India and China EB-2 numbers would be current as of May or June 2001, and all EB-3 numbers, with the exception of unskilled workers, would be current by October 2001. His predictions appear to be right on target.
For an explanation of what the categories, dates and symbols listed below mean, see https://www.shusterman.com/greencardsthroughrelatives.html and https://www.shusterman.com/greencardsthroughemployment/
2. Immigration Government Processing Times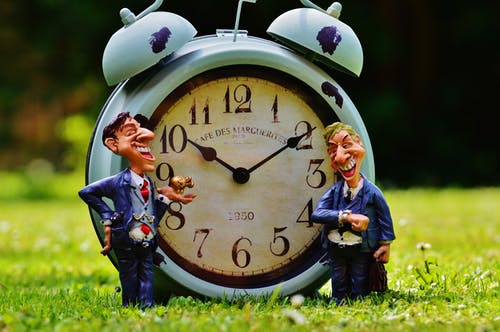 We link to the most recent immigration waiting times for each of the four USCIS Service Centers, the National Benefits Center and the Administrative Appeals Office. We also link to the processing times of all of the 83 USCIS District Offices and Sub-offices. We link to the Labor Department's page entitled "Processing dates for labor certification applications". Finally, we link to the State Department's "Visa Wait Times" page.
3. SHUSTERMAN'S IMMIGRATION UPDATE Tops 40,000 Subscribers!
We were not the first immigration law firm to start a web site or publish a free newsletter. Other sites now publish monthly, weekly and even daily newsletters.
In February 1999, when our circulation passed 20,000, SHUSTERMAN'S IMMIGRATION UPDATE became the web's most popular immigration newsletter. At that time we listed the Top Ten Reasons why we became Number One. See https://www.shusterman.com/newsletterusimmigrationfebruary1999.html#1 In February 2000, our newsletter passed the 30,000 subscriber mark, and patted ourselves on the back again at https://www.shusterman.com/newsletterusimmigrationfebruary2000.html#1
Now, we have more than 40,000 subscribers, over 10,000 more than any other immigration newsletter. Why? Most of the reasons are still the same as they were back in 1999.
Everything on our web site and newsletter is FREE. SHUSTERMAN'S IMMIGRATION UPDATE links directly to our website which in turn, contains over 1,000 original articles and over 5,000 links to governmental and nongovernmental web sites. Our web site is updated several times each day, and we strive to make it both comprehensive and easy to navigate. To make our web site as user-friendly as possible, the information is arranged in a series of content-specific subject areas which include:
Advocacy
Affidavits of Support
Amnesty
Asylum
Audio
Business Immigration Newsletters
Canada
Chats
Citizenship
Deportation
Employer Information
Forms – Free and Downloadable
Fingerprints
Green Cards
H-1B Visa Page
History and Genealogy
India
Investors
Information Technology
Job Search (over 150 listings)
LegalElite
Legislation
Links with Governmental Agencies
Physicians and Physician Job Search
Processing Times
Registered Nurses and Other Health Professionals
Students and Recent University Graduates
Temporary Visas (Visitors, Students, Workers, etc.)
Waiting Times (INS, Labor Dept., State Dept., etc.)
For subscribers who require a legal consultation, there are instructions regarding how to schedule one at https://www.shusterman.com/schedule-immigration-consultation/
Our consultations are NOT free, but should you retain our firm to represent you on the same day as your consultation, we apply the cost of your consultation to your overall fee.
SHUSTERMAN'S IMMIGRATION UPDATE is written by Yours Truly (the attorney formerly known as Carl Shusterman, now known as shusterman.com). This assures that both SHUSTERMAN'S IMMIGRATION UPDATE and our web site are managed and written by someone with over 25 years experience as an Immigration Attorney including six years as an INS Attorney (1976-82).
I view each of your subscriptions as a vote of confidence.
4. §245(i) Extension & "V" Visas For Spouses and Children Of LPRs
What a difference an election makes! Last summer, the Democrats proposed the LIFA amendments which included a provision which would have made §245(i) permanent. The Republicans countered with the LIFE amendments which did not include a reinstatement of §245(i). Then came the closest election in U.S. history, in which Florida, a state with a large Hispanic population, proved pivotal in electing a Republican President. On December 15, 2000, a compromise was reached in which §245(i) was reinstated, but only until April 30, 2001, and only for persons who were physically present in the U.S. on December 21, 2000. (If you took a Christmas vacation abroad, you lost!) The INS regulations implementing §245(i) were not published in the Federal Register until March 26, 2001, a little over a month before the program expired. For more information, see our LIFE Amendments Page at https://www.shusterman.com/lifeactof2000.html
Press coverage and outreach programs were often anemic and/or misleading. As a result, at least 200,000 persons who could have applied for benefits under §245(i) did not do so before the deadline.
Then, on May 1, the day after the deadline, President Bush entered the fray, and wrote letters to both the Republican and Democrat leaders of the Senate and the House endorsing a temporary extension of §245(i).
Acting INS Commissioner Kevin Rooney supports a 6-12 month extension of §245i in his testimony before the House Appropriations Subcommittee on May 9. See our LIFE Amendments Page at https://www.shusterman.com/lifeactof2000.html
We believe that with the President's support, §245(i) will be extended. The questions are, when and for how long? We will keep you informed of any and all legislative developments relating to the extension of §245(i). However, our best legal advice is that you have your employers and qualifying relatives apply for you NOW. When §245(i) is extended, you will be grandfathered into the benefits provided by this section of law. The earlier you apply, the faster you will achieve permanent residence.
Since the LIFE Act was enacted on December 21, 2001, most of the activity has centered on applications submitted under §245(I). Now that §245(i) has expired, the action has shifted to the granting of "V" visas by the State Department.
The new K3 and K4 visas for spouses and children of citizens are presently unavailable due to the absence of INS regulations concerning how to file petitions. We are also awaiting the issuance of INS regulations regarding the procedures by which late amnesty applicants may apply for permanent residence.
On April 16, 2001, the State Department issued regulations implementing the "V" visa category (which does not require that a petition be submitted to the INS). see https://www.shusterman.com/k-v-visasstatedepartmentregulations2001.html
Generally, lawful permanent residents (LPRs) who marry after being granted that status may petition for their spouses and children under the family-based 2A category for them to obtain green cards. The rub is that the waiting time exceeds four and one-half years, and, in most cases, the spouse and children are not legally permitted to live with the LPRs in the U.S. during this period of time.
The "V1″,"V2" and "V3" visas allow certain spouses and children of lawful permanent residents to live and work in the U.S. during a portion of this period. However, rather than simply classifying spouses and children of LPRs as "immediate relatives" which would permit them to live together after enduring a few months of government processing times, Congress decided to split the baby.
Only spouses and children who have been lingering on the waiting list for a minimum of three years or more may obtain V visas, and then only if the petition was submitted on their behalf by December 21, 2000, the date of the law's enactment. So, the "V" visa is a temporary phenomenon, destined to fade away sometime after 2004.
"V1" visas are reserved for spouses of LPRs. "V2" visas are for children of LPRs who are petitioned for separately (an unusual occurrence). "V3" visas are for unmarried children, under the age of 21, who are derivative beneficiaries of "V1s" and "V2s". For example, if you petitioned for wife and your 16-year-old step-daughter three years ago, and now your step-daughter is 19, unwed and is the mother of an infant child, your wife can apply for a "V1" visa, your step-daughter for a "V-2" visas and your grandchild for a "V-3" visa.
How does the visa procedure work? The applicant may apply for a visa at the appropriate U.S. Embassy or Consulate, generally the post where the approved I-130 visa petition for permanent residence was forwarded. Normally, the visa will be valid for 10 years, although the validity of the visa may not extend past the 21st birthday of a child. Once in the U.S., "V" visaholders may apply for employment authorization, and, eventually, for adjustment of status to permanent residence. Alternatively, they may enter the U.S. on "V" visas, and later apply for immigrant visas abroad.
The "V" visa application (form DS-3052) must be submitted together with the Nonimmigrant Visa Application.
The form OF-156 is slated to be replaced sometime this summer by form DS-156.
The State Department estimates that 300,000 people are eligible to apply for "V" visas abroad, and that two-thirds will receive their visas at the U.S. Consulate in Ciudad Juarez, Mexico.
A State Department memorandum issued on January 30, 2001 provides additional information on "V" visa eligibility and processing. see https://www.shusterman.com/v-and-k-visaprocessingmemo2001.html
As mentioned in the April issue of SHUSTERMAN'S IMMIGRATION UPDATE, additional information on K and V visas is provided on the State Department's web site. See our LIFE Amendments Page at https://www.shusterman.com/lifeactof2000.html scroll down to "Governmental Interpretations Of LIFE Act Amendments" and click on "Information About The New K And V Visas (State Department Web Site)".
Although persons in the U.S., whether or not they are legal, may apply for a change to "V" status, they may only do so after the INS issues implementing regulations. Such regulations are expected to be issued later this month.

5. Immigration Trivia Quiz:
Quiz Removed.
6. New INS Commissioner Nominated By President Bush
On April 28, President Bush nominated James Ziglar to be the new Commissioner of the Immigration and Naturalization Service (INS).
Mr. Ziglar has been the sergeant-at-arms of the Senate since 1998, and is a childhood friend of Senate Majority Leader Trent Lott (R-MS). Rumor has it that they both sang together in the church choir as children.
President Bush, in nominating Mr. Ziglar, stated that "he has strong relationships with Republicans and Democrats in the Congress and has worked in both the public and private sectors" and that "his history of overseeing large organizations and tackling management challenges make Jim an excellent choice as commissioner of the INS."
To read the complete text of the White House news release on the nomination, see our INS Page at https://www.shusterman.com/uscitizenshipandimmigrationservices.html and scroll down to "President Nominates James Ziglar as New INS Commissioner (4-27-01)".
Mr. Ziglar is an attorney which we believe is appropriate for an official heading an agency charged with administering a large and complex body of laws. He has extensive experience in administering large organizations, another plus. But with regard to his views on immigration policy, he is a "stealth candidate", much the same as when the President's father nominated David Souter to the U.S. Supreme Court. (Justice Souter, many of us feel, turned out to be a pretty good choice.)
Nevertheless, both pro- and anti-immigration spokepersons were less than enthused about the nomination. "I don't think you'd put someone in charge of the IRS who doesn't know tax law, or someone to head the SEC who doesn't know securities law," said Jeanne Butterfield, executive director of the pro-immigration American Immigration Lawyers Association. "This is a potentially distressing signal to the people who most depend on immigration services."
Anti-immigration groups were also concerned about the nomination. Steven Camarota, director of research for the Center for Immigration Studies, said the selection of Ziglar "reflects the generally low priority that immigration has consistently had from both political parties. Nobody really wants to touch immigration."
The only INS Commissioner in recent times to have significant immigration experience prior to being nominated was Doris Meissner, who served from 1993 to 1999.

7. Immigration And The Media: Oregonian Wins Pulitzer Prize
In the December 2000 issue of SHUSTERMAN'S IMMIGRATION UPDATE, we included a question in our Immigration Trivia Quiz about prominent person who dubbed the INS as the "agency from Hell". In our January 2001 issue, the quiz winner correctly identified the quote as Rep. Zoe Lofgren (D-CA) and the December 11, 2000 issue of the Oregonian as the publisher of the quote. See https://www.shusterman.com/newsletterusimmigrationjanuary2001.html#10
In April 2001, the Oregonian was awarded the Pulitzer Prize "for its detailed and unflinching examination of systematic problems within the U.S. Immigration and Naturalization Service, including harsh treatment of foreign nationals and other widespread abuses, which prompted various reforms.
The excellent six-part series of articles, entitled "Liberty's Heavy Hand" are must reading for all Members of Congress and for Attorney General Ashcroft and for anyone affected by our present immigration system:
Part 1 – Unchecked Power Of INS Shatters The American Dream
– Murder suspects have more rights than many people who
encounter the INS.
Part 2 – INS Blundering Creates "Agency From Hell"
– The agency jails American citizens, ignores rights and
loses thousands of files each year.
Part 3 – Immigration Law Splinters Families
– The INS' bureaucratic bungling and strict enforcement
sends loved ones to separate countries, forcing children
to pick a parent to follow
Part 4 – Asylum Seekers Greeted With Jail
– A Sri Lankan fleeing persecution was legally jailed for
1,415 days by the INS after being detained on his way to
seek refuge in Canada.
Part 5 – Overwhelmed INS Develops Culture Of Abuse
– Rapid growth, poor training, low pay and little discipline
create a rude, unresponsive agency
Part 6 – Reformers See No Quick, Easy Fix For Troubled INS
– Critics say the agency's failings hinge on its conflicted
mission of serving people at the borders vs. enforcing
laws against them
To read the entire series of articles, view the slide show, and learn about the events which led to the Portland INS office being dubbed "Deportland" and forced the abrupt resignation/retirement of the District Director of the Portland INS office, see https://www.shusterman.com/legislationusimmigration.
and scroll down to "Immigration Online And In The Media". We invite the INS to rebut each and any of the allegations contained in the Oregonian series. If the agency chooses to do so, we will print their response in a future issue of SHUSTERMAN'S IMMIGRATION UPDATE.

8. Immigration and The Media: Asylum And The Immigration Courts
The immigration process, particularly the asylum process and the Immigration Courts, continues to be featured in the media. Less than a week before the Oregonian won a Pulitzer Prize for its reporting about the INS (See Topic #7 above.), the Los Angeles Times released a two-year study about the Immigration Courts.
Lead reporter Lisa Getter and other Time's reporters and statisticians examined the asylum process in the Immigration Courts (which are part of the Executive Office for Immigration Reivew – EOIR, not the INS).
The Times found surprisingly wide discrepancies in the asylum approval rates between various Immigration Judges. The most "lenient" judges grant over 40% of asylum cases coming before them while the "strictest" judges grant only 1 – 2%.
Approval rates also vary depending on what city where your removal hearing occurs. For example, statistics reveal that if you present your request for asylum to a judge in San Francisco rather than a judge in Los Angeles, your changes of your request being approved are over twice as great.
The articles make for fascinating reading for asylum applicants, their representatives, Immigration Judges, Members of Congress and Attorney General Ashcroft.
The series is divided into the following section and subsections:
A. TIMES STORIES
A Man's Asylum Fight in the Land of the Free
– His 642-day journey through the backlogged
Immigration Court could happen anywhere
and calls into question "justice for all"
Judge's Behavior Sparks Outrage But Little Relief
Few Applicants Succeed In Immigration Courts
Ruling Gone Awry
B. GRAPHICS
Journey From Myanmar
Strict/Lenient Judges
C. TIMES COMPUTER ANALYSIS
Immigration Court Cases by City
City by City: Percentile Analysis
Statistics on Rulings by Immigration Judges
Immigration Judges: Percentile Analysis
Nationality of Applicants in Immigration Court
Nationality: Percentile Analysis
D. LEGAL DOCUMENTS AND MEMOS
Affidavit of Tialhei Zathang (PDF)
Statement of Physician Regarding Zathang's Injuries (PDF)
Ruling From Judge Joan V. Churchill (PDF)
Memo On Standardized Conduct for Immigration Judges (PDF)
E. RELATED LINKS
EOIR Homepage
Remarks on Zo T. Hmung Re: Asylum For Burmese Refugees
– On the INS Web Site
Georgetown University Web Site
The Los Angeles Times series comes less than six months after an analysis of asylum decisions by Immigration Judges by the San Jose Mercury News. See "Asylum: Newspaper Study Ranks Immigration Judges" at https://www.shusterman.com/newsletterusimmigrationnovember2000.html#4
To read and compare both studies, see either our Asylum Page https://www.shusterman.com/asylumusimmigration/ or our Deportation Page at https://www.shusterman.com/deportationdefense and scroll down to "Asylum Rankings Of Immigration Judges".
We invite the EOIR to rebut each and any of the allegations contained in the Times' series. If the agency chooses to do so, we will print their response in a future issue of SHUSTERMAN'S IMMIGRATION UPDATE.

9. Chat Schedule, Transcripts & Audios
Deleted
10. Answers To April's Immigration Trivia Quiz
Quiz Removed.
Carl Shusterman
Certified Specialist in Immigration Law, State Bar of California, Former U.S. Immigration & Naturalization Service Trial Attorney (1976-82, Board of Governors, American Immigration Lawyers Association (1988-97)
Law Offices of Carl Shusterman, 600 Wilshire Blvd., Suite 1550, Los Angeles, California 90017, Phone: (213) 623-4592 Fax: (213) 623-3720
"Power never yields without a demand. Never did, never will."
– Frederick Douglass
Newsletter US Immigration Update May 2001 – Quick Links
About Us
Back Issues of Our Newsletter
Citizenship
Client Testimonials
Forms Download
Green Cards
Job Search
PERM
Processing Times
Schedule a Legal Consultation
Subscribe to Our Newsletter
Success Stories
Temporary Visas
Visa Bulletin
May 11, 2001