Volume Eight, Number Three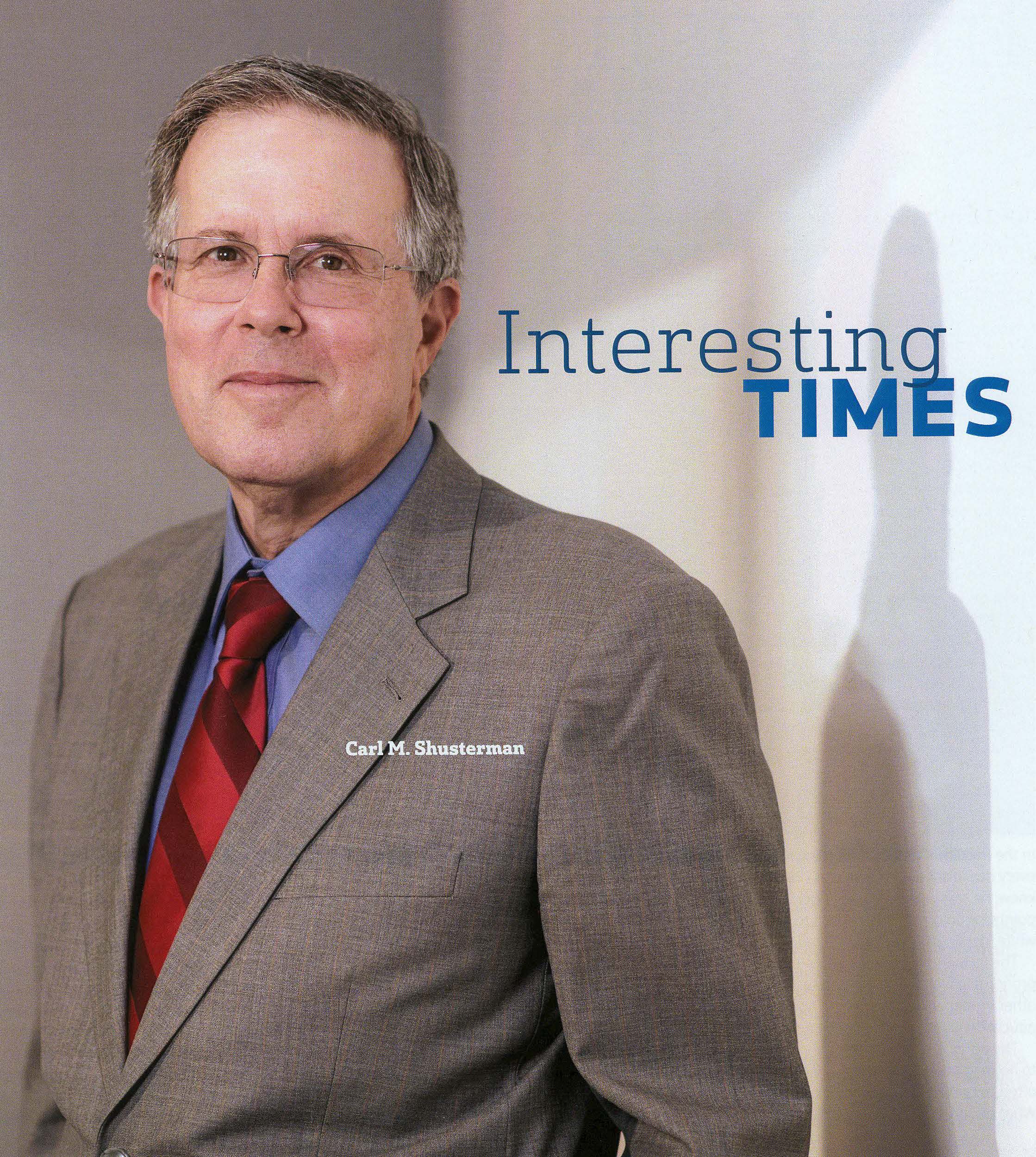 SHUSTERMAN'S IMMIGRATION UPDATE is the Web's most popular e-mail newsletter regarding U.S. immigration laws and procedures with over 40,000 subscribers located in more than 150 countries. It is written by a former INS Trial Attorney (1976-82) with over 30 years of experience practicing immigration law.
Published by the Law Offices of Carl Shusterman, 600 Wilshire Blvd, Suite 1550, Los Angeles, California, 90017. Phone: (213) 623-4592 x0.
Subscribe to our E-Mail Newsletter, join the conversation on our Immigration Facebook Page, follow our Blog Posts and subscribe to our "How-To" Immigration Videos.
Client Reviews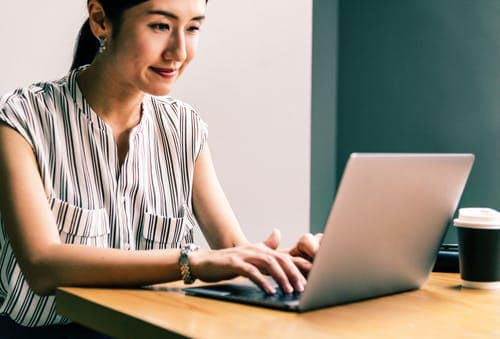 Very Efficient and Professional!
"I would like to thank the team of Carl Shusterman's Office who took care of my application for naturalization. Everything went well and very fast! Very efficient and professional!"
– Jennie Kil, San Francisco, CA
Read More Reviews
Zoom Consultations Available!
Newsletter US Immigration Update March 2003
This month's issue contains the following topics:
1. April 2003 State Department Visa Bulletin
2. Immigration Government Processing Times
3. Rest in Peace INS. Welcome BCIS, BCBP and BICE!
4. How to Avoid the Dreaded Request for Evidence: L-1A's
5. Immigration Trivia Quiz: What is TEGWAR?
6. New Court Decision Could Save Thousands from Deportation
7. Physicians: Update on Lawsuit Challenging NIW Rules
8. Schedule of Upcoming Immigration Law Seminars
9. Chat Schedule, Transcripts, Audios & Videos
10. Answers to the February 2003 Immigration Trivia Quiz
NEWS FLASHES:
Adjustment of Status– On February 28, the INS, in a major departure from past policy issued a memorandum detailing procedures for deciding concurrently filed family-based or employment-based I-485 adjustment of status applications in cases where the underlying visa petition is denied. In such cases, the memo instructs Service officers to deny the adjustment application and any related employment authorization or advance parole applications. Previously, the adjustment of status application remained pending while the visa petition was being appealed. The new memo advises that the INS "may" reopen the I-485 if the underlying visa petition is approved on appeal. We link to the new memo from our "Green Card" page at
Asylum– Asylum Officer Training Course: The folks at asylumlaw.org have recently added an exciting new feature to their web site. They have added over 20 BCIS/INS lesson plans used to train asylum officers on subjects such as: credibility, interviewing, one-year deadline, discretion, etc." The materials include over 20 lesson plans used by the Immigration Officer Academy on subjects including one year filing deadline, interviewing, assessing eligibility, credible fear, etc. (Log-in may be required.)We link to the lesson plans from our "Asylum and Refugees" page at
Board of Immigration Appeals– It has been reported that five BIA judges have been asked to find other placements. Reportedly, the judges in question are Paul Schmidt, Gus Villageliu, Cecelia Espenoza, John Guendelsberger and Noel Brennan. This move effectively decimates the "liberal" wing of the Board. This move implements last year's Justice Department regulations to reduce backlogs by, among other things, reducing the size of the BIA.Former INS General Counsel Alexander Aleinikoff stated that "until the Attorney General discloses his reasons for informing these five people that they should seek other work, this has all the appearances of a purge of dedicated civil servants based on a perception of their policy views."See "Proposed BIA Regulations Would Make Mockery of Due Process" at

https://www.shusterman.com/newsletterusimmigrationmarch2002.html#8

Congress– Members of Immigration Subcommittees NamedIn the House, the following are members of the Subcommittee on Immigration Border Security and Claims. Republicans: John Hostettler (IN, Chair), Jeff Flake (AZ), Marsha Blackburn (TN), Lamar Smith (TX), Elton Gallegly (CA), Chris Cannon (UT), Peter King (NY), Melissa Hart (PA). Democrats: Sheila Jackson Lee (TX, Ranking Member), Linda Sanchez (CA), Zoe Lofgren (CA), Howard Berman (CA), John Conyers (MI).In the Senate, the following members are on the Immigration Subcommittee. Republicans: Saxby Chambliss (GA, Chairman), Jon Kyl (AZ), Larry Craig (ID), Mike DeWine (OH), John Cornyn (TX). Democrats: Edward Kennedy (MA), Ranking Member), Dianne Feinstein (CA), Richard Durbin (IL), Charles Schumer (NY).
Immigration and Nationality Law Specialists– California is one of the four states which certifies Legal Specialists in Immigration and Nationality Law. Among other things, attorneys are required to pass an examination measuring their expertise in this area of law. The next examination, which is given every two years, occurs on August 17, 2003. The registration deadline is July 3, 2003.For registration information and eligibility requirements, see

http://www.californiaspecialist.org/content/exam.htm (Link is no longer operational.)
Persons may search for Immigration Specialists in California by county at

http://www.calsb.org/ls/lscounty.htm (Link is no longer operational.)
The other three states which certify attorneys as Immigration Law Specialists are Florida, North Carolina and Texas. To find an Immigration Law Specialist in these states, access the following pages:

Florida: http://www.floridabar.org/names.nsf/CERTA?openview&RestrictToCategory=IM&count=20

North Carolina: https://www.nclawspecialists.gov/for-lawyers/for-certified-specialists/recertification-standards/immigration-law/
Texas: http://www.tbls.org/Default.aspx
Deportation– The Office of the Inspector General (OIG) of the U.S. Department of Justice issued a report in February which criticizes the INS for its poor record in deporting illegal aliens ordered removed from the U.S. by Immigration Judges and/or the Board of Immigration Appeals. The report found that although the INS successfully deported 94% of persons in its custody, the agency was able to deport only 11% of persons not in custody.
Health Care Workers– From a CGFNS Press Release: On March 3, the Commission on Graduates of Foreign Nursing Schools (CGFNS) began accepting test scores from both the Test of English for International Communication (TOEIC) and the International English Language Testing System (IELTS) effective on March 3, 2003, for foreign healthcare workers applying for the CGFNS Certification Program and/or the VisaScreen™: Visa Credentials Assessment program.Applicants applying to the Certification or VisaScreen programs must pass an English language proficiency examination as part of their requirements to receive their certificate(s). Before March 3, there was only one organization, the Educational Testing Service (ETS), that was approved to meet this requirement. ETS administers the Test of English as a Foreign Language (TOEFL), the Test of Written English (TWE) and the Test of Spoken English (TSE).CGFNS believes that expanding the English testing options would increase access and availability to English proficiency tests for foreign healthcare professionals, and in turn, expedite the certification and screening processes for applicants. CGFNS began searching for other "nationally recognized, commercially available, standardized assessments" of the English language skills of foreign healthcare professionals in order to facilitate the Certification and VisaScreen processes.As a result of that search, CGFNS has concluded that both the TOEIC and IELTS examinations meet statutory, as well as CGFNS' high standards, for English language proficiency assessments set forth in section 343 of the Illegal Immigration Reform and Immigrant Responsibility Act of 1996 (IIRIRA). Beginning March 3, 2003, foreign nurses applying to the Certification Program will have the option to take either the TOEFL (administered by ETS), the TOEIC (administered by the Chauncey Group) or the IELTS (administered by Cambridge ESOL Examinations, the British Council and IDP Education Australia). Foreign healthcare professionals applying to the VisaScreen program will have the option to take either TOEFL, TWE and TSE; TOEIC, TWE and TSE; or IELTS. (Please note that applicants taking TOEIC offered by the Chauncey Group will still need to take TWE and TSE offered by ETS.)Applicants can contact these organizations at the following addresses:TOEFL, TWE and TSEEducational Testing Service
P.O. Box 6151
Princeton, NJ 08541-6151 USA
Telephone: (609) 771-7100
Email: toefl@ets.orgThe Chauncey Group International, Ltd.
664 Rosedale Road
Princeton, NJ 08540-2218 USA
Telephone: (609) 734-1550
Website: www.toeic-usa.com< (Link is no longer operational.)IELTS Administrator
Cambridge Examinations and IELTS International
100 East Corson Street, Suite 200
Pasadena, CA 91103 USA
Telephone: (626) 564-2954
Email: ielts@ceii.org
Website: www.ielts.org.
Inspections Process– A new report by the Justice Department's Office of the Inspector General (OIG) entitled "INS's Primary Inspections at Air Ports of Entry" finds that the process was flawed due to: a lack of adequate resources, failure to timely disseminate critical law enforcement information, failure by some inspectors to query lookout databases, and a high rate of turnover for inspectors. The full 174-paged report is not being released to the public because it contains sensitive law enforcement information that could compromise INS's inspection operations.
Legislation– Summaries of recent immigration-related bills recently introduced in Congress, regulations issued by government agencies and other immigration news can be found in the March 13 issue of "Washington Update", published by the American Immigration Lawyers Association.
Lottery– Persons who apply for permanent residence through the green card lottery are required to sign their applications in their native language. Up until last week, what was meant by the term "native language" was always a bit unclear. On March 7, the State Department issued a cable which defines this term. We link to this cable from our "Lottery" page at
Nurses– Is it possible to obtain H-1B status for a registered nurse? As we reported in the January 2003 issue of SHUSTERMAN'S IMMIGRATION UPDATE, the answer is sometimes yes. Recently we submitted a petition for one of our hospital clients for a change of status to H-1B for a nurse in a supervisory position. We used the Premium Processing Program, and the BCIS approved our petition two days later! For more information, see

https://www.shusterman.com/newsletterusimmigrationjanuary2003.html#4

Physicians– Update on new interested government agencies (IGAs): Things continue to improve for J-1 physicians seeking waivers of the two-year home residency requirement, and the communities which they serve. We understand that the HHS will start processing J waiver applications this spring, and that the Delta Regional Authority
which has jurisdiction on certain counties in eight states where many of our physician clients are employed (Alabama, Arkansas, Illinois, Kentucky, Louisiana, Mississippi, Missouri and Tennessee) will also begin sponsoring J waivers soon. Kudos to Greg Siskind for helping to get the DRA program off the ground!
Premium Processing– The Justice Department's Office of the Inspector General (OIG) has issued a 90-page audit report regarding INS's Premium Processing Program. The OIG Report concludes that this program is partially responsible for rising INS processing times for other nonimmigrant petitions and applications.Read the complete text of the report at

http://www.usdoj.gov/oig/audit/0314/final.pdf (Link is no longer operational.)

Special Registration– On February 21, the INS extended the registration period for persons who are citizens or nationals of Group III countries (Pakistan and Saudi Arabia) to March 21, 2003. The agency also extended the registration period for persons who are citizens or nationals of Group IV countries (Bangladesh, Egypt, Indonesia, Jordan and Kuwait) to April 25, 2003.
Visa Education Campaign– On March 14, the Department of State unveiled a new effort to better communicate changes to U.S. visa procedures. The initiative, entitled "Destination USA: Secure Borders. Open Doors." will initially utilize a new web site and a customizable brochure. Additional materials, to be developed in consultation with U.S. embassies and consulates around the world, will be produced and distributed as needed.
We check for new telegrams on a daily basis. From mid-October 2002 to the end of February 2003, the State Department did not update this page. Suddenly, at the beginning of March, a host of telegrams dated between December 2002 and March 2003 appeared.

Among the topics covered are SEVIS, the new form DS-156, poverty guidelines, changes in visa reciprocity, photos, Canadian landed immigrants, CSPA, etc. The State Department lists Visa Policy Telegrams online at

http://travel.state.gov/visa_telegraskimmigrationattorneyshusterman.html (Link is no longer operational.)

Visa Waiver Program– This program allows citizens of selected countries (mostly European) to enter the U.S. as visitors without a visa. However, when a country has a high rate of such visitors remaining in the U.S. longer than permitted, it is no longer deemed fit to be part of the Visa Waiver Program. In regulations issued on March 7 by the INS, Uruguay was removed from the Visa Waiver Program, effective April 15, 2003. Belgium was allowed to continue on the program for one year on a provisional basis. Only Belgian citizens with machine-readable passports issued by the government of Belgium will be permitted to be admitted to the U.S. without visas.We link to the extensive information regarding the Visa Waiver Program from our "Temporary Visas" page at
Visitor Visa Regulations Withdrawn– Last year, we reported on proposed INS regulations which would have limited the initial stay for most visitors to 30 days, and made extensions of stay for visitors all but impossible. See our critique of these proposed regulations at

https://www.shusterman.com/newsletterusimmigrationapril2002.html#3
The INS proposal generated a huge number of adverse comments. Hours before all its immigration functions were transferred to the Department of Homeland Security (DHS) on March 1, the agency quietly withdrew its proposed regulations. However, a DHS official said that the department might submit the changes again, noting: "It's not a dead issue."
1. April 2003 State Department Visa Bulletin
On March 17, we posted the April 2003 Visa Bulletin, the same day that the State Department posted the dates on their web site.
There was some unexpected forward movement in the worldwide family categories. All of the worldwide family categories with the exception of the 3rd category (married sons and daughters of U.S. citizens) advanced between five and seven weeks.
The Mexican categories either failed to move (2B category – unmarried adult sons and daughters of U.S. citizens) or moved forward from four to eight weeks.
Once again, the Philippine family categories were a disaster area. The 1st category (unmarried sons and daughters of U.S. citizens) advanced three weeks while the 2A and the 2B dates, moved forward along with the worldwide dates. The other Philippine categories remained as frozen as Lot's wife. The March 2003 Visa Bulletin had warned that "continued heavy applicant demand for numbers in the PHILIPPINES Family First, Third, and Fourth preference categories could require the retrogression of those cut-off dates later in the year. This action would be necessary to hold visa issuance within the annual numerical limits. "
The Visa Bulletin creates false expectations. As long as a category advances less four weeks each month, the waiting period listed on the bulletin cannot be relied upon. Unless Congress acts to reform the family-based system, the 3.5 million persons waiting to immigrate to the U.S. based on approved family-based petitions should consider other options for immigrating.
All of the employment-based numbers remain current. The time to apply for your labor certification or visa petition is now.
The April 2003 Visa Numbers can be found at
https://www.shusterman.com/statedepartmentvisabulletin/
For an explanation of what the categories, dates and symbols listed below mean, see
https://www.shusterman.com/greencardsthroughrelatives.html
2. Immigration Government Processing Times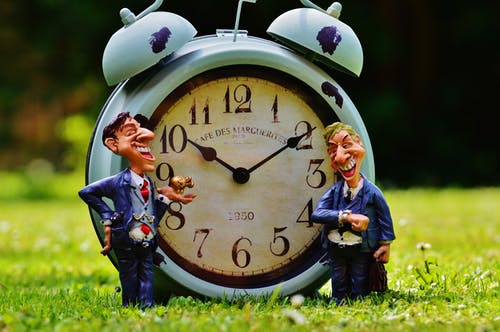 We link to the most recent immigration waiting times for each of the four USCIS Service Centers, the National Benefits Center and the Administrative Appeals Office. We also link to the processing times of all of the 83 USCIS District Offices and Sub-offices. We link to the Labor Department's page entitled "Processing dates for labor certification applications". Finally, we link to the State Department's "Visa Wait Times" page.
3. Rest in Peace INS. Welcome BCIS, BCBP and BICE!
What's Changed?
On February, the INS was abolished, and the next day, the agency's 36,000 employers were dispersed into three separate bureaus in the new Department of Homeland Security (DHS).
Folding the INS into the new department marks the biggest overhaul of immigration services since June 10, 1933, when the INS was created by combining the Bureau of Immigration and the Bureau of Naturalization, then part of the Labor Department. In 1940, the INS moved into the Department of Justice — ostensibly to improve security as war engulfed the world.
Throughout its history, the INS has had to balance seemingly contradictory roles of being both a service provider and a law enforcement agency. The agency has been criticized for doing neither very well.
Now, what used to be the INS is being divided into the following bureaus:
Bureau of Citizenship and Immigration Services (BCIS) – The BCIS is led by Eduardo Aguirre, formerly the Vice Chairman of the Export-Import Bank. Mr. Aguirre's honeymoon in office promises to be a short one. Although he has yet to be interviewed much less confirmed for his new position, he has already been attacked by Michelle Malkin, a caustic columnist for the anti-immigrant right, in her recent article entitled "Not Another Clueless Banker". The BCIS is responsible for providing information to the public as well as processing applications and petitions for work permits, permanent residence, citizenship, political asylum, etc. The five former INS service centers, district offices and other facilities now bear the BCIS initials.

See http://uscis.gov

Bureau of Customs and Border Protection (BCBP) – Insiders call it "CBP". CBP is led by Robert Bonner, formerly the Commissioner of Customs. The BCBP will focus on the movement of people and goods through land borders, airports and seaports. It combines former Border Patrol agents, Immigration Inspectors with the Customs Service and the Plant and Animal Inspectors from the Department of Agriculture. Officially, the new bureau bills itself as "One Face at the Border". However, Angela Kelley of the National Immigration Forum is skeptical: "You now have all these inspectors who are going to be inspecting pigs and peanuts and people as if they were the same thing."See httpw://www.cbp.gov/
Bureau of Immigration and Customs Enforcement (BICE) – Agency insiders call it "ICE" and is led by Michael Garcia, the former Acting Commissioner of the INS. BICE will concentrate its efforts on interior enforcement including apprehension and detention of persons thought to be unlawfully present in the U.S. It will include former INS Special Agents, Deportation and Detention Officers along with enforcement and investigative officers from the Customs Service and the Federal Protective Services.See http://www.bice.immigration.gov/graphics/index.htm (Link is no longer operational.)
Funding – President Bush has submitted to Congress a proposal for a $36.2 billion budget for the DHS. $500 million would be designated to improve immigration services, including reducing the backlog and creating an online filing system.
What Remains the Same?
While the abolition of the INS, and the creation of the three new bureaus within the DHS, looks like a sea change regarding immigration benefits and enforcement activities, precious little has changed so far:
Processing Delays – The five million pending applications and petitions for immigration benefits are still stacked up at the Service Centers and District Offices. Processing delays are not yet behind us, not by a long shot.
Offices – The addresses and phone numbers of former INS offices and officers remain the same as before. Even the names of the centers remain the same. For example, the "California Service Center" is still called the "California Service Center".
Filing Fees – Although a quirk in the law reduced filing fees for immigration benefits from January 24 to February 27, the fire sale is now over, and the fees are the same as listed on the forms. Checks should be payable to the "Bureau of Citizenship and Immigration Services" although, for the time being, if you make your checks out to the "INS", the BCIS will still cash them.
Immigration/Naturalization Forms – All forms remain the same as before.
The National Customer Service Center's phone number: (800) 375-5283 remains the same.
Web Sites – The excellent INS web site is still up and running. However, letters "INS" have been replaced by "BCIS" and the two acceptable addresses for the web site are

and

If you formerly accessed the site at

or

http://uscis.gov
now is the time to change your bookmarks.
Despite the lack of any real change so far, we expect that, over time, a lot of things will change, and we will let you know as soon as they do.
4. How to Avoid the Dreaded Request for Evidence: L-1A's
(This is the second in a series of articles.)
The Bureau of Citizenship and Immigration Services carefully scrutinizes L-1A petitions, particularly those for small and new offices. To obtain approval of these petitions, adequate documentation is the key. It is extremely important to demonstrate the viability and the ongoing growth of the US entity, as well as the continuing relationship with the foreign entity. In addition, the managerial nature of the alien's position must be clearly documented.
Here are some tips to avoid a Request for Evidence with regard to L-1A petitions:
Ensure all the forms are completely filled out.
Clearly demonstrate the relationship between the foreign and the US entities;
Make sure you include a detailed letter from the Petitioner which describes the activities of the corporation, the managerial nature of the position offered and why the alien is qualified for the position.
Show that the foreign entity has invested in and paid for the stock of the US entity;
Document the viability of the foreign entity by showing:

Copies of Corporate Registration papers;
Copies of Audited Financial Statements for the past three years;
Copy of Lease for the Business Premises;
Brochures, Promotional Material;
Copies of Payroll Records.

Document that the alien has worked for the foreign entity for at least one year through a detailed letter from the foreign entity and through copies of the alien's pay stubs.
Provide organizational charts for both the foreign and US entities.
These charts should include:
Name of the person currently in that position;
Job Title;
Salary;
Brief description of duties of all people reporting directly to the beneficiary emphasizing the professional nature of their duties.
Include detailed job descriptions for both the alien's position abroad and his proposed job duties. The job descriptions should clearly demonstrate that if the position is managerial, the alien is managing either professionals or supervisors. Clearly indicate the following information:

Number of hours/week;
To whom does the person report;
Job duties;
Percentage of time spent on each duty; and
Minimum requirements for the position
Number of professions/supervisors being managed.

Demonstrate the viability of the Petitioner. These should include
all of the following:

Copies of Articles of Incorporation;
Copies of Stock Certificates;
Copy of the Lease for the Premises;
Copy of current Business License
Brochures from the Company describing products and services;
Print-outs from the Company's web site describing products and services;
Copies of Financial Statements; or Copies of Tax Returns.

If the entity is brand new and there are no tax returns or financial statements available, provide a detailed Business Plan with financial projections.
5. Immigration Trivia Quiz:
Quiz Removed.
6. New Court Decision Could Save Thousands from Deportation
Recently, a Federal Appeals Court issued a new decision which could positively impact thousands of persons who are in deportation or removal proceedings.
Before discussing the decision, a little background may be helpful. In the early 1980s when I served as an INS Trial Attorney, the government rarely appealed the decisions of Immigration Judges. Now, INS appeals are not only commonplace, but in the case of applications for cancellation of removal for non-permanent residents, they seem to be standard operating procedure.
Another change is the amount of time that it takes the Board of Immigration Appeals (BIA) to issue a decision. What used to take a year or two now can take six or seven years.
Naturally, the facts that a case is based upon change over time. Persons marry and have children. Family members immigrate and naturalize. The BIA is supposed to decide an appeal based on the facts of the case at the time that the Board decides the appeal. However, in an overwhelming number of cases, the BIA actually makes its decision based upon facts which are contained in a transcript which is years old by the time that a decision is rendered.
Let's suppose that an Immigration Judge granted suspension of deportation to a man in the early 1990s. The INS appealed the Judge's decision. The BIA does not decide the appeal until eight years later. In the meantime, the man becomes disabled, and his U.S. citizen daughter develops a serious medical problem. How does the man bring this new evidence to the BIA's attention? He could submit a motion to remand his case to the Judge, but this would have the effect of negating the Judge's positive ruling in his case.
What if his attorney simply submits the new evidence directly to the BIA, and serves a copy to the INS? The Board has no written regulations governing whether this is permissible, but in a number of precedent decisions, the BIA has considered such evidence.
However, in a case involving a man from Mexico who entered the U.S. in 1979 and who is the father of a U.S. citizen daughter, a panel of Board members flatly declared that the BIA does not consider such evidence. Instead, they reversed the decision of the Immigration Judge who had granted the man's application for suspension of deportation, found that he had not established that he and his daughter would suffer extreme hardship and ordered him to depart the U.S. When the man sought relief in Federal Court, his case was dismissed in a split (2 to 1) decision. The man's attorney asked the Federal Court to rehear the matter en banc (11 eleven judges instead of the original panel of three).
On February 13, the U.S. Court of Appeals for the Ninth Circuit in Ramirez-Alejandre vs. Ashcroft decided the following issue: "Does due process require the Board of Immigration Appeals to consider new materials attached for the first time to appellate briefs at the BIA?"
By a margin of 10 to 1, the Court decided as follows: "Under the transitional rules of IIRIRA and the circumstances of this case, the BIA's refusal to provide a procedure to tender new evidence to establish prima facie eligibility for suspension of deportation violated due process. Because of its unique discretionary authority to grant suspension, the BIA was required to determine statutory eligibility based on current evidence."
The Court's decision is lengthy and complex. We quote just one paragraph which illustrates the favor of the decision:
"The informal custom and practice of the BIA varied wildly, with the BIA in some cases declaring itself the ultimate fact-finder and accepting tendered evidence in various forms, and in other cases, such as this one, categorically rejecting evidence on the ground that it was a purely appellate body. The net result was a process without rules, with an administrative body that morphed without any consistency from fact-finding to pure appellate review of a fixed record."
This decision clearly applies to cases involving suspension of deportation where an Immigration Judge grants the application, and the BIA, without considering the supplemental evidence presented by the applicant, reverses the Judge's decision. The Court's holding that the Board's action deprived the applicant of due process of law under the Constitution seems to apply to a broad variety of forms of relief from deportation and removal including suspension of deportation, cancellation of removal, asylum, registry, waivers of deportation, voluntary departure, etc.
For immigration attorneys, the lesson of Ramirez-Alejandre is that they should inform the BIA when facts bearing on their client's eligibility for relief from deportation or removal change. If the BIA fails to consider this evidence, the Board's failure may be challenged as a due process violation in Federal Court.
The majority decision in Ramirez-Alejandre v. Ashcroft, as well as the dissent, may be accessed at
http://www.ca9.uscourts.gov/ca9/newopinions.nsf/DEA2D7F81F74610E88256CCD006116F2/$file/0070724.pdf?openelement
For additional information regarding relief from deportation/removal, see our "Deportation" page at
https://www.shusterman.com/deportationdefense.html#1
7. Physicians: Update on Lawsuit Challenging NIW Rules
Last July, we announced that if the INS did not conform its September 6, 2000 interim final regulations which control which physicians are eligible for permanent residence through national interest waivers (NIWs) to the law, we would challenge these regulations in Federal District Court. See topic #7 of our July 2002 issue of SHUSTERMAN'S IMMIGRATION UPDATE at
https://www.shusterman.com/newsletterusimmigrationjuly2002.html#7
When the agency failed to do so, in December 2002, we filed a lawsuit in Federal District Court. Because we have received hundreds of inquiries about the lawsuit, we have placed our complaint online at
https://www.shusterman.com/complaintinphysiciansniwlawsuit
Our eight plaintiffs are all foreign-born physicians who work in medically-underserved areas across the United States. Each would like to become a lawful permanent resident through the national interest waiver process but are either barred from applying because they are specialists or have had their applications for adjustment of status delayed because of the arbitrary and unlawful provisions contained within the INS regulations.
The basis of the lawsuit is discussed both in the complaint and in the July 2002 issue of SHUSTERMAN'S IMMIGRATION UPDATE.
Since we are challenging the regulation as being inconsistent with the law, and because no facts are in dispute, we expect that the lawsuit will be resolved based on motions for summary judgment, hopefully within the next few months.
If you are a foreign-born nonimmigrant physician practicing in a medically-underserved area, how will this lawsuit affect you? If the Federal Judge rules in our favor and the government does not appeal her decision, the INS (now the BCIS) may have to amend their regulations to, at a minimum:
Allow specialists to apply for national interest waivers.
Provide that any service in a medically-underserved area, other than in J status, counts toward the five-year service requirement
Permit physicians who had NIW petitions filed on their behalf prior to November 1, 1998 to adjust their status after three years of service
Allow county, city and regional departments of health to issue public interest letters in support of NIW petitions
There are a few other issues covered in the lawsuit. Overall, our aim is for the law to achieve its desired effect of encouraging physicians to work in underserved areas. The regulation estimates that 3,000 physicians annually will submit NIW petitions. We believe that the actual number is much lower due to restrictions contained in the regulations. The agency has yet to respond to our request for the actual number of NIW petitions submitted by physicians.
We promise to keep you updated.
8. Schedule of Upcoming Immigration Law Seminars
The following is a partial list of Immigration Seminars in which I am scheduled to participate during the next few months:
March 20, 2003 Phoenix, Arizona
Arizona Hospital and Healthcare Association
Arizona Nurses Association
Arizona Organization of Nurse Executives, and the
Arizona Healthcare Human Resources Association
"Building the Healthcare Workforce through Immigration of Foreign Workers"
I will speak on "The ABCs of Employing Foreign Workers" from 9:45am to noon.
April 25, 2003 Los Angeles, CA
Basics of Immigration Law
Sponsored by the American Immigration Lawyers Association (AILA)
I will speak regarding "Nonimmigrant Visas" at 9:45am
May 22, 2003 San Francisco, CA
American Psychiatric Association – 156th Annual Meeting
I will be participating in a 90-minute workshop and speaking about immigration solutions for foreign-born physicians.
June 29 – July 2, 2003 San Antonio, Texas
American Health Lawyers Association – Annual Conference

August 17 – 20, 2003 Denver, Colorado
American Society for Healthcare Human Resources Administration (ASHHRA)
"Cultivating Our Human Capital"
My presentation will be entitled "Immigration & Foreign Health Professionals – Is the Door Half Open, or Half Shut?
9. Chat Schedule, Transcripts, Audios & Videos
Deleted
10. Answers to the February 2003 Immigration Trivia Quiz
Quiz Removed.
Carl Shusterman
Certified Specialist in Immigration Law, State Bar of California
Former U.S. Immigration & Naturalization Service Trial Attorney (1976-82)
Board of Governors, American Immigration Lawyers Association (1988-97)
Phone: (213) 623-4592 Fax: (213) 623-3720
Law Offices of Carl Shusterman, 600 Wilshire Blvd., Suite 1550
Los Angeles, California 90017
"If we're an arrogant nation, they'll view us that way. But if we're a humble nation, they'll respect us."
– George W. Bush during the 2000 presidential campaign
Newsletter US Immigration Update March 2003 – Quick Links
About Us
Back Issues of Our Newsletter
Citizenship
Client Testimonials
Forms Download
Green Cards
Job Search
PERM
Processing Times
Schedule a Legal Consultation
Subscribe to Our Newsletter
Success Stories
Temporary Visas
Visa Bulletin
Disclaimer: This newsletter is not intended to establish an attorney-client relationship. All information contained in this newsletter is generalized. Any reliance on information contained herein is taken at your own risk.
March 17, 2003