Volume Four, Number Three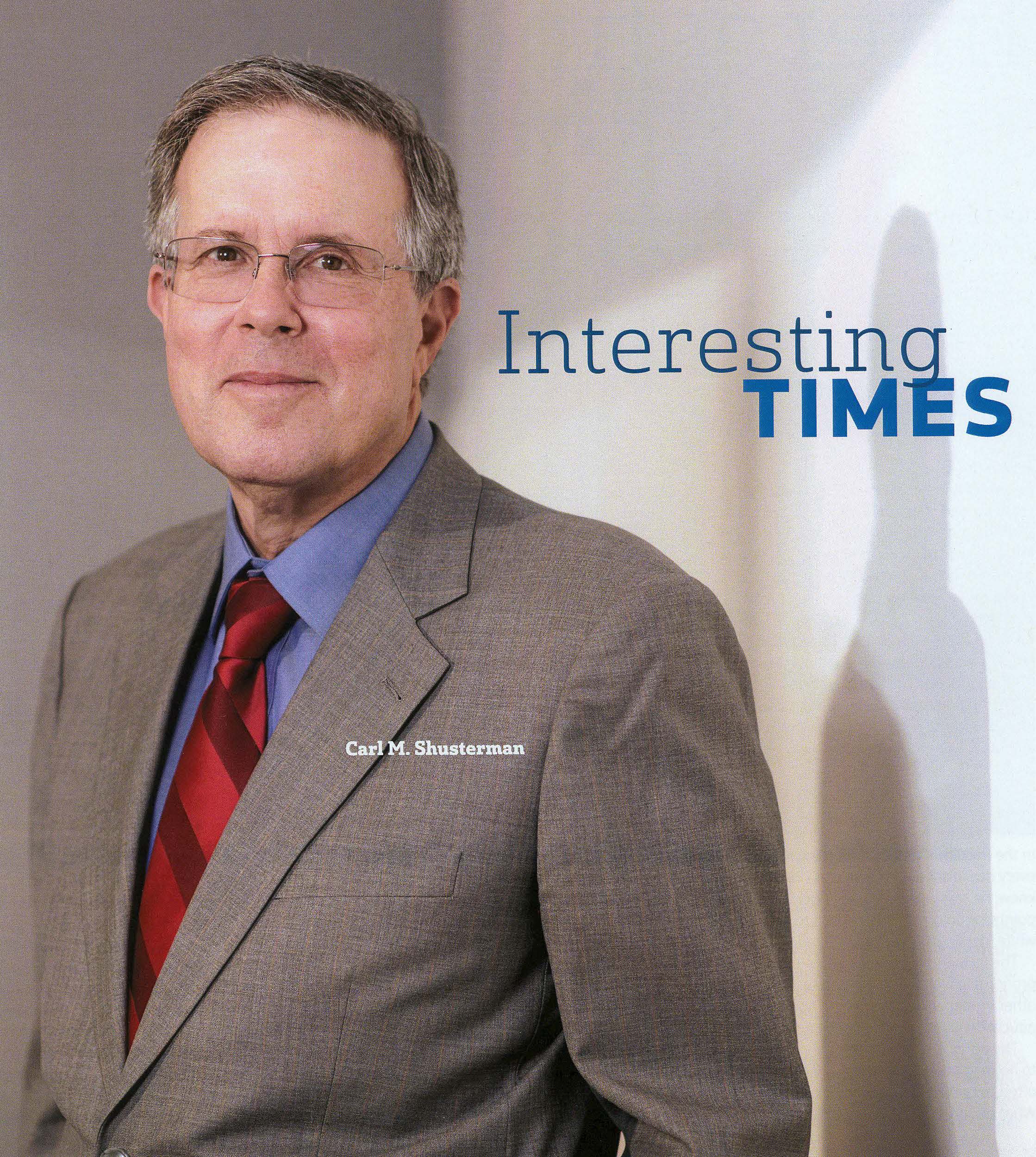 SHUSTERMAN'S IMMIGRATION UPDATE is the Web's most popular e-mail newsletter regarding U.S. immigration laws and procedures with over 40,000 subscribers located in more than 150 countries. It is written by a former INS Trial Attorney (1976-82) with over 30 years of experience practicing immigration law.
Published by the Law Offices of Carl Shusterman, 600 Wilshire Blvd, Suite 1550, Los Angeles, California, 90017. Phone: (213) 623-4592 x0.
Subscribe to our E-Mail Newsletter, join the conversation on our Immigration Facebook Page, follow our Blog Posts and subscribe to our "How-To" Immigration Videos.
Client Reviews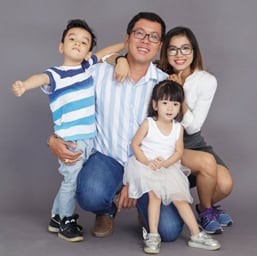 Professional and Knowledgeable Law Firm
"I've had a decade of experience with Mr. Shusterman's law firm. I used them for my immigration needs from H1 to citizenship. It is safe to say this is one of the most competent, professional and knowledgeable law firms. If there is a firm that can handle any possible immigration case routine or otherwise; then this is it."
- D. Chen, Phoenix, Arizona
Read More Reviews
Zoom Consultations Available!
Newsletter US Immigration Update March 1999
This month's issue contains the following topics:
NEWS FLASH:
Subscribers to SHUSTERMAN'S IMMIGRATION UPDATE: 21,149
Physicians: Requirements for HPSA Mds (RIR cases)One ad – Michigan (Region V), DC (III), Pennsylvania (III)Two ads – New York (Region II), South Carolina (IV)Region VI (Dallas) is very strict. Call before starting case.Region VIII (Denver) has a fast track system for non-RIR cases.Iowa, Nebraska & North Dakota have a fast track system, and process non-RIR HPSA cases in under one year.
INS: The agency is trying to restructure itself before Congress "restructures" it out of existence. To see INS's plans to reform itself, click on

https://www.shusterman.com/uscitizenshipandimmigrationservices.html
and scroll down to "INS' Restructuring Office".

Human Rights: On February 25, 1999, the State Department released its annual Country Reports on Human Rights Report. You can find the report online at

https://www.shusterman.com/asylumusimmigration/Copies of the report will be available for purchase at GPO Bookstores within the next few weeks.

Guinea-Bissau: On March 11, the INS designated nationals of the country of Guinea-Bissau for Temporary Protected Status.
International Adoptions: Thinking about adopting a child from abroad? Last year, Americans adopted 13,621 foreign-born children. See State Department summaries of the adoption procedures for 84 countries as well as U.S. immigration laws and procedures at

https://www.shusterman.com/adoption.html

Affidavits of Support: Generally, an Affidavit of Support (form I-864) must be filed with the State Department or with the INS within six months after it is signed. To ease the government's workload, officers have been given discretion to accept Affidavits of Support up to one year after they have been signed.
Engineers: How much does the U.S. rely on foreign-born engineers?A report has recently been issued by the National Science Foundation (NSF) on this subject.
1. Mach 1999 State Department Visa Bulletin
On February 11, 1999, we posted the March 1999 Visa Bulletin, the same day the State Department posted the dates on their web site.
For the Family categories, the priority dates are becoming more backlogged with each passing month. The numbers moved forward, if they moved at all, between one and six weeks. The 1st category for persons born in Mexico and the 4th category for persons born in India failed to move at all.
Most of the Employment categories remain "current" (no backlogs). The unskilled workers category advanced seven weeks to July 1, 1992 while the investor (EB-5) category advanced six weeks.
For persons born in the Peoples Republic of China, the employment categories advanced a little rapidly than usual. The first, second and third categories for China moved five weeks, six weeks and seven weeks, respectively. However, for persons born in India, the situation was far from rosy. Unless new laws are enacted, it is certain that many U.S. companies will lose the services of needed professional workers. The second and third categories for Indians advanced four weeks and two weeks respectively.
Visa Lottery
Section 203(c) of the Immigration and Nationality Act provides 50,000 immigrant visas each fiscal year to permit immigration opportunities for persons from countries other than the principal sources of current immigration to the United States. DV visas are divided among six geographic regions. Not more than 3,500 visas (7% of the 50,000 visa limit) may be provided to immigrants from any one country. For March, immigrant numbers in the DV category are available to qualified DV-99 applicants chargeable to all regions/eligible countries as follows: AFRICA (17,048), ASIA (4,661), EUROPE (14,490, except Albania: 8,876); NORTH AMERICA (Bahamas: 24); OCEANIA (543): SOUTH AMERICA, CENTRAL AMERICA and the CARIBBEAN (1,850).
For an explanation of what the categories, dates and symbols listed below mean, see
https://www.shusterman.com/greencardsthroughrelatives.html
and
https://www.shusterman.com/greencardsthroughemployment/
FAMILY CATEGORIES
| Categories | Worldwide | China (PRC) | India | Mexico | Philippines |
| --- | --- | --- | --- | --- | --- |
| 1st | 10-15-97 | 10-15-97 | 10-15-97 | 8-01-93 | 6-08-87 |
| 2A | 8-22-94 | 8-22-94 | 8-22-94 | 7-22-93 | 8-22-94 |
| 2B | 4-22-92 | 4-22-92 | 4-22-92 | 7-15-91 | 4-22-92 |
| 3rd | 7-08-95 | 7-08-95 | 7-08-95 | 7-22-90 | 4-22-87 |
| 4th | 6-08-88 | 6-08-88 | 6-01-86 | 1-08-88 | 10-08-78 |
EMPLOYMENT CATEGORIES
| Categories | Worldwide | China (PRC) | India | Mexico | Philippines |
| --- | --- | --- | --- | --- | --- |
| 1st | Current | 1-22-98 | Current | Current | Current |
| 2nd | Current | 9-08-96 | 9-08-97 | Current | Current |
| 3rd | Current | 1-01-95 | 2-08-96 | Current | Current |
| Unskilled | 7-01-92 | 7-01-92 | 7-01-92 | 7-01-92 | 7-01-92 |
| 4th | Current | Current | Current | Current | Current |
| Religious | Current | Current | Current | Current | Current |
| 5th | Current | 1-15-98 | Current | Current | Current |
2. Immigration Government Processing Times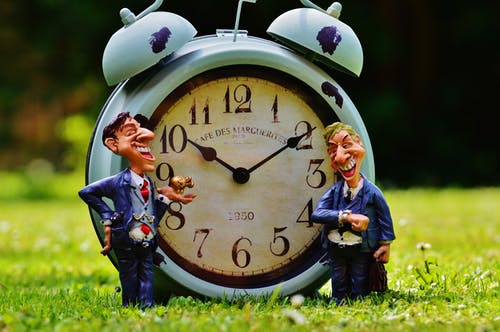 We link to the most recent immigration waiting times for each of the four USCIS Service Centers, the National Benefits Center and the Administrative Appeals Office. We also link to the processing times of all of the 83 USCIS District Offices and Sub-offices. We link to the Labor Department's page entitled "Processing dates for labor certification applications". Finally, we link to the State Department's "Visa Wait Times" page.
3. H-1B: Time is Running Out to Apply for H-1B Status
Although a law enacted in October of 1998 increased the amount of H-1B visas from 65,000 to 115,000 per year, the numerical cap seems certain to be reached by May or June of 1999. After that, no new H-1B visas will be available until October 1, 1999.
H-1B's are temporary working visas for professionals. They are valid for a maximum of three years, and can be renewed for an additional three years. They permit a person to work only for the petitioning employer. However, he may change jobs or engage in concurrent employment if another employer petitions for him.
Although H-1B visas are used extensively in the computer and health care industries, many other types of professionals may qualify including accountants, scientists, business managers, teachers and even fashion models.
If an H-1B worker wants to become a permanent resident of the U.S., it is wise for him to apply for a green card as soon as possible after receiving H-1B status since waiting times for permanent residence are quite long. Despite the huge expansion in the number of H-1B visas for fiscal year 1999 (which started on October 1, 1998 and ends on September 30, 1999), INS numbers show that over 60% of the year's numbers were reached by January 31, 1999. On that date, over 70,000 of the 115,000 visas had been used.
One month earlier, on December 31, 1998, INS figures showed that over 59,000 H-1B visas had been used. With less than 45,000 visas remaining for the year, and H-1B usage at 11,000 visas per month, only three months of visas are still available. Chances are strong that by June, the numerical cap will be reached.
My comments on this subject were reported on the front page of the Wall Street Journal on March 8, 1999.
The new law which increases the numerical cap was supported primarily by the computer industry which had complained bitterly about the shortage of IT professionals. Many of the largest computer firms are based in California. Ironically, these companies may be the first to feel the pinch. Since the processing time for an H-1B petition at INS's California Service Center is the longest in the U.S. (approximately four months), applicants must apply immediately to have a chance to receive H-1B status during the current fiscal year.
For many persons present in the U.S., failure to achieve H-1B status in a timely fashion could deprive them both of their jobs and their legal status.
4. Human Resource Directors: New LCA/H-1B Fax System Online
When the Immigration Act of 1990 introduced the Labor Condition Application (LCA) requirement for employers who wanted to petition for H-1B professional employees, Congress provided by law that the Labor Department (DOL) had seven days to approve an LCA. I remember the criticism that was directed against DOL when their regulations expanded this requirement to seven "business" days.
These days, many of us feel lucky when DOL approves an LCA in seven weeks!
Worse yet, DOL spends so much time scrutinizing LCAs that processing times for permanent labor certificates have risen from months to years. DOL's Region IV (San Francisco) is "working" on labor certificates received from the SESAs in June 1996!
After long hours put in by DOL officials and by Linda Rose, Esq. and her committee of volunteer attorneys from the American Immigration Lawyers Association, it looks like a solution to the LCA problem may be at hand in the form of the new LCA/H-1B Facsimile System.
Since March 3, 1999, employers and their attorneys in six of the ten DOL Regional Offices (covering over 30 states plus Guam and the District of Columbia) have been able to use New DOL Fax System to download the LCA Form Filler Program and Instructions from the Internet. The Form Filler Program must be used to complete the LCA which is then signed by the employer and faxed to one of the following numbers of DOL's Employment Training Administration:
Boston, New York, Philadelphia, Atlanta and (temporarily) Chicago(215) 596-1052 or (215) 596-0272
San Francisco(202) 208-7506
To utilize the system, you will need a PC with Windows 3.x, Windows 95 or 98, or Windows NT connected to a printer. You will also need a fax machine which is operational 7 days per week, 24 hours per day. Finally, you will need to download the ETA 9035 (LCA) Form Filler Program and Instructions. To learn about this program, click
https://www.shusterman.com/employersimmigrationguide/
and scroll down to "LCA/H-1B Facsimile System".
To download the LCA Form Filler Program, click on the above link and scroll down to "Download LCA-Fax Form Filler Software".
When the DOL faxes the approved LCA back to you, simply attach the certified LCA to the H-1B Petition and file it with the appropriate INS Service Center. See
https://www.shusterman.com/waitingtimesusimmigration/
If the DOL rejects your LCA (The program is very finicky!), the returned fax will include the reasons why the LCA was rejected. Make the indicated corrections and refax the LCA back to the DOL.
Assuming all goes as planned, the DOL expects to be able to return LCAs in seven days of submission, expand the program nationwide, and reassign DOL employees to process Permanent Labor Certifications.
According to the Labor Department, the LCA-Fax system will be available countrywide by the end of March.
To ensure that your LCA will be processed within seven days, make sure to:
Use all CAPITAL LETTERS
Do not use punctuation marks
Do not use the old form ETA-9035, only the new LCA-FAX form
Do not fax a cover letter or form G-28
Do not fax a duplicate of the LCA
5. Immigration Trivia Quiz:
Quiz Removed.
6. Citizenship: Kudos for INS's "Welcome to Naturalization"
Ever since I became an INS attorney in 1976, it has become increasingly clear to me that the agency is doing less than a stellar job of promoting naturalization.
However, this is about to change. With the 2000 elections practically around the corner, both political parties are jockeying for the immigrant vote. Unlike immigrants, naturalized citizens can vote. Perhaps that is the reason why naturalization is the one area where the INS is beginning to improve it's performance. Just look at INS's otherwise sorry website by clicking on
https://www.shusterman.com/uscitizenshipandimmigrationservices.html
and again on "Immigration and Naturalization Service Home Page".
Of the 11 clickable categories on the left side of the page, the only one which relates to an immigration benefit is "Naturalization". This section contains automated images, a downloadable 46-page "Guide to Naturalization" and six clickable subcategories. If the rest of the INS site was this good, Yours Truly, Esq. would not be moonlighting as a webmaster.
The six categories are as follows:
A. Am I Eligible?
This section allows you to download a six-page document detailing not only the general naturalization requirements (i.e.,age, residency, physical presence, good moral character, attachment to the Constitution, language, and knowledge of U.S. government and history). You can also learn about waivers, exceptions and special cases.
Want to review for your history/government test prior to your interview? Click on the "U.S. History and Government Online Test" and again on "Generate Questions" You are presented with five multiple choice questions. Read the questions, mark your answers and click on "Review Answers". If your answer is correct, INS gives you a green check mark. The correct answer is highlighted in green. If you are wrong, you get a red "X", the wrong answer is highlighted and crossed out, all in red.
Want to try your luck with five new questions, simply click on "Generate Questions" again, and the process starts again. Pretty cool, huh?
B. How Do I Apply?
This section describes the fingerprinting procedures. It also displays a map of the U.S. Click on the state where you reside, and presto, the name and address of the INS Service Center where you submit your application appears! Finally, you can download a Naturalization Application (form N-400), print it, complete and sign the application, attach checks in the proper amount, and mail it in.
C. Where Do I Apply?
This is explained above in Section "B".
D. Naturalization Forms
Click here and you are instantly transported to the INS forms download page. In itself, this page is pretty pitiful, with many of the most useful INS forms like the I-129 for Temporary ("H-1B") Workers and I-140 for Employment-Based Visa Petitions unavailable.
However, you can download six different varieties of naturalization forms. Most naturalization applicants will be satisfied with form N-400, Application for Naturalization.
E. NatzNews
NatzNews is INS's monthly online Community Outreach Publication. For over a year, the NatzNews has informed readers how INS is striving to improve the naturalization process, even though this may have escaped the notice of the average applicant.
F. Frequently Asked Questions (FAQ's)
The final section presents 25 questions and answers about the naturalization process. For example, question #7 asks, "If I have been convicted of a crime, but my record has been expunged, do I need to indicate that on my application or tell an INS officer?" The answer is "yes". You must even tell the INS officer about crimes you committed for which you were never arrested or convicted. "But officer, I never inhaled ;-)"
All kidding aside, my compliments to the INS employees and contractors who created "Welcome to Naturalization".
7. Web Site: The Expedited Removal Study Goes Online
Before the enactment of the 1996 immigration law, the INS had a problem with persons from other countries arriving at airports in the U.S. with either no documentation or fraudulent documentation. Many of these people would request asylum, be given an appointment to appear before an Asylum Officer, never to be heard from again.
The INS had no way to verify the identity of these persons or the validity of their claims. In addition, the INS lacked the facilities to detain such persons until it could supply them with a hearing on their asylum claims.
After the "60 Minutes" television show and the print media highlighted this problem, Congress inserted a provision into the 1996 immigration law which allows the INS to "summarily exclude" aliens who attempted to enter the U.S. without proper documentation and who were not judged to have a "credible fear" of persecution in their native countries.
Now, a new problem has developed. Without court review, some INS inspectors have abused the summary exclusion law. I have been personally involved in several such cases during the past year. INS inspectors, knowing that their decisions are not subject to review have attempted to turn back (1) the wife and children of a member of the U.S. Armed Forces who, on the mistaken advice of a consular officer, obtained the wrong papers to enter the U.S.; (2) a 16-year-old Canadian orphan whose U.S. citizen grandmother thought that a custody decree was a valid entry document; and (3) spouses of U.S. citizens who applied for adjustment of status, properly used "advance parole" documents to travel abroad, and attempted to reenter the U.S. after the expiration of such documents. These examples alone warrant a re-examination of the law. What if legitimate refugees are being sent back to countries where their lives would be in danger?
To guard against abuses, the Ford Foundation and the Joyce Mertz-Gilmore Foundation have funded the "Expedited Removal Study". The study is co-directed by prominent asylum experts, Karen Musalo, Esq. of the Santa Clara School of Law and Deborah Anker, Esq. of Harvard Law School.
Regarding the study's website, one of the co-directors explains:
The Expedited Removal Study has created a website to make the Study's data available as widely as possible. Ultimately, all of the data which the Study has collected and analyzed will be made available on its website. At this point the website has background information about the Expedited Removal Study, the Study's first annual Report published in May 1998, and detailed summaries of cases where Asylum Officers made adverse credible fear determinations and there was immigration judge review of the determination. These summaries were prepared from Records of Proceedings supplied by the EOIR (Executive Office for Immigration Review) to the Expedited Removal Study. We will shortly be placing our database (containing 500+ cases) on the web in a form that interested individuals can download in order to carry out their own research. The website address is:
Karen Musalo
University of California, Hastings College of Law
200 McAllister Street
San Francisco, California 94102-4978
tel: 510 486-1406; fax: 510 486-1409
mailto: musalo@netcom.com
8. Supreme Court Rules on Right to Day in Court for Immigrants
In 1996, Congress passed, and the President signed, two of the most anti-immigrant laws to be enacted in a number of generations: (1) AEDPA – the Anti-Terrorism and Effective Death Penalty Act, and (2) IIRAIRA the Illegal Immigration Reform and Immigrant Responsibility Act.
Among the most objectionable portions of these laws were a series of "court-stripping" provisions. These sections of the laws seem to allow the Justice Department carte blanche to expel various categories of immigrants from the U.S. without permitting the Federal Courts to review the actions of the government. Even convicted murderers have more rights!
Fortunately, most Federal Appeals Courts which have ruled on the "court-stripping" provisions during the past two years have held that aliens are entitled to challenge Justice Department decisions in expulsion cases in the Federal Courts. In late February and early March, a number of these cases were considered, for the first time, by the Supreme Court.
On February 24, 1999, the Supreme Court handed down it's decision in Reno v. American-Arab Anti-Discrimination Committee ("AAADC"). To read either a summary of the decision or the full text, see
https://www.shusterman.com/aaadc.html (Link no longer operational)
A. By an 8-1 vote, the court held that section 242(g) of IIRAIRA deprives the Federal Courts of the jurisdiction to rule only (on) three discrete actions that the Attorney general may take: (1) the decision or action to commence proceedings, (2) adjudicate cases, or (3) execute removal orders. The court held that section 242(g) does not apply to other aspects of the deportation process, "such as the decision to open an investigation, to surveil the suspected violator, to reschedule the deportation hearing, to include various provisions in the final order that is the product of the adjudication, and to refuse reconsideration of that order."
B. By a 5-4 vote, the court held that "as a general matter. . . an alien unlawfully in this country has no constitutional right to assert selective enforcement as a defense against his deportation." (Justice Ginsburg noted in her concurrence that "the petition for certiorari asked this Court to review the merits of respondent's selective enforcement objection, but we declined to do so, granting certiorari on the jurisdictional question only. See Pet. for Cert. I, 20-30; 524 U.S. __ (1998). We thus lack full briefing on respondents' selective enforcement pleas and on the viability of such objections generally. I would therefore leave the question an open one. I note, however, that there is more to "the other side of the ledger," ante, at 20, than the Court allows.")
The instant case began when the INS attempted to bring deportation proceedings against seven Palestinians and one Kenyan who spoke in favor of and raised funds for the Popular Front for the Liberation of Palestine (PFLP). The PFLP has taken responsibility for various car bombings and airline hijackings over the years. The plaintiffs in the lawsuit, the so-called "L.A. Eight", claimed that they helped the PFLP raise funds to operate peaceful activities such as schools and hospitals in the Middle East, and that they were singled-out for deportation simply because they exercised their First Amendment free speech rights. The INS admitted that the plaintiffs were targeted for deportation because they were raising money for the PFLP. INS lawyers added, however, that six of the eight were deportable for having overstayed their visas in the U.S. The remaining two were lawful permanent residents of the U.S.
District Court Judge Stephen Wilson and the U.S. Court of Appeals for the Ninth Circuit blocked the deportation of the "L.A. Eight" on the grounds that they had been singled out for prosecution based on their exercise of Constitutionally-protected First Amendment rights. The Supreme Court essentially responded, "So what?"
Reactions to the Supreme Court's decision were mixed. Paul Virtue, the INS General Counsel, opined that "the effect of this opinion will be to channel the review of removals into one streamlined proceeding". Mark Van Der Hout, one of the plaintiffs' attorneys called Justice Scalia's majority opinion "outrageous" stating that "it relegates immigrants to second-class status which is reminiscent of the political witch hunts of the McCarthy era."
Then, in early March, the court changed gears from "reverse" to "drive" and granted immigrants and their advocates a number of important victories. Without writing more than a few sentences, the Supreme Court remanded one Appellate Court decision in light of Reno v. AAADC and decided against overturning two other pro-immigrant Appellate Court decisions.
Despite the absence of any precise guidelines enunciated by the Supreme Court, immigrant-rights advocates were elated. The ACLU's Lucas Guttentag stated, "We are reading between the lines, but we think this is a vindication of the principle of judicial review. All persons, immigrants included, are entitled to their day in court."
On March 8, the Court set aside the decision of the U.S. Court of Appeals for the Ninth Circuit in INS v. Magana-Pizano and sent the case back for reconsideration in light of Reno v. AAADC. The INS attempted to deport Magana-Pizano, a permanent resident of the U.S. since the age of five, for a misdemeanor drug conviction. The Ninth Circuit Court of Appeals held that the 1996 law can not be allowed to abridge a person's constitutional right to challenge his deportation order in Federal Court by means of a Petition for a Writ of Habeas Corpus.
However, on the very same day, the Court let stand the First Circuit's ruling in Reno v. Goncalves, a case that is similar in most respects to Magana-Pizano. Goncalves entered the U.S. as a lawful permanent resident at the age of three in 1972. INS sought to deport him because of a 1992 conviction for receiving stolen property. The First Circuit ruled that the 1996 laws could not be applied retroactively to deny Goncalves a chance to seek a waiver of deportation and that he was entitled to judicial review. The Court also let stand the Second Circuit's decision in Reno v. Navas, a case with a very similar fact pattern to Goncalves.
Why did the Supreme Court leave the rulings in Goncalves and Neves intact, but remand the Magana-Pizano case? Perhaps because the Courts in Goncalves and Neves ruled against the court-stripping and retroactivity provisions based upon statutory construction while the Court in Magana-Pizano attempted to establish a constitutional right to Federal Court review.
While the Supreme Court's rationale remains unclear, it looks certain that March 8, 1999 will be remembered as an historic day in the battle for immigrant rights.
9. Family Wins Right to Live in U.S… After 15 Years of Struggle
With the Courts issuing rulings at a rapid pace, sometimes it is interesting to examine the human story behind the legal jargon…
The day after the Supreme Court issued their decision in Reno v. AAADC, I had the pleasure of helping to secure a client's right to live together with her husband and children after residing over 24 years in the U.S., 15 of them as the respondent in deportation proceedings.
I remember when I first met the husband, wife and their two American-born children in June of 1992. The family had been on the verge of traveling back to their home country to obtain employment-based green cards. Then, at the last minute, they were subjected to a cruel twist of fate. The husband's employer went bankrupt and their former attorney informed them that their case was hopeless. They decided to get a second opinion.
I remember pouring through their voluminous files in my office one weekend. The wife had left her native country at the age of 16 to study in Japan. Three years later, in March 1975, while still a teenager, she was accepted at a prestigious university in Detroit. She entered the U.S. on a student visa, studied hard, and emerged with a Bachelors degree. If her potential employer had not botched her change of status application, she probably could have obtained a green card through her job. Instead, in June 1981, she was placed in deportation proceedings.
She met her future husband at the university. He was a foreign student from the same country as she. He entered the U.S. as a student in January 1981, at the age of 22, and graduated with a Master's Degree two years later.
In 1985, an Immigration Judge denied the woman's application for suspension of deportation and she appealed the judge's decision to the Board of Immigration Appeals (BIA).
While her appeal remained pending, life moved on. Later that year, she married her boyfriend, and during the next few years, they became parents to a boy and a girl, both U.S. citizens.
In 1989, her husband was sponsored for a green card through his job. The Labor Department issued a certification and the INS granted a visa petition on his behalf. By 1992, all that remained was for the couple to be interviewed at the U.S. Embassy in their country for their green cards. Their attorney was so confident that their applications would be successful that he withdrew the wife's pending appeal to the BIA, and the Board obliged by granting her 30 days to depart the U.S. voluntarily.
Then the roof fell in. The husband's company went bankrupt, the interview had to be canceled, and there seemed to be no relief in sight.
I remember the husband and wife during their first meeting with me, hoping against hope that they could be saved from deportation after having lived in the U.S. for a combined total of 28 years, completing their educations, raising a family, paying their taxes, and attempting to comply with all the complexities and red tape involved in securing green cards through employment. On top of all of their other troubles, their son had a medical condition that would be exacerbated if he had to return to the country of his parents' birth.
There was no choice but to go for broke and surrender the husband to the INS to be placed under deportation proceedings. Based on his lengthy stay in the U.S., his good moral character and the extreme hardship which would accrue to him and his U.S. citizen children if he were forced to leave the U.S., the judge granted his application for suspension of deportation, and he became a permanent resident.
His first act as a permanent resident was to submit a petition in September 1993 for his wife. INS quickly approved the petition. Unfortunately, the law in this area is totally unrealistic. The waiting time for spouses of permanent residents to immigrate to the U.S. exceeds four years.
We submitted a Motion to Reopen the wife's case with the BIA to allow her to reapply for suspension of deportation. She had a lot of factors in her favor that were not present when the judge denied her application back in 1985. Instead of being a single woman, she was now the wife of a lawful permanent resident and the mother of two U.S. citizen children. She had lived in the U.S. for almost 20 years. The BIA granted our motion, and a hearing was scheduled before a judge.
Unfortunately, the remedy of suspension of deportation was severely limited by the 1996 immigration law. The BIA rendered a decision which eliminated the wife's eligibility to have her deportation suspended simply because when she was placed under deportation proceedings in 1981, she had resided in the U.S. for six rather than seven years. The fact that she had spent over 20 years in the U.S. was irrelevant! Fortunately, a few months later, Attorney General Reno vacated this unfortunate decision. Just when things seemed to be going her way, a powerful congressman slipped an amendment into a 1997 law which essentially wrote the vacated decision back into the law.
It took an Act of God to foil the cruel effect of this amendment. A snow storm closed down all of the Immigration Courts in the Pacific Northwest (where the family had moved) on the date of her scheduled hearing. The judge's calendar was sufficiently backed up so that a new hearing could not be scheduled for several months. And by the time that she appeared for a hearing, the priority date of the spousal petition that her husband had submitted on her behalf in 1993 was "current".
And, so, one day after the Supreme Court decision in Reno vs. AAADC, and 24 years after she had come to the U.S. to pursue her education, the judge granted her application for adjustment of status to permanent resident. The INS did not appeal.
Justice delayed is not always justice denied.
10. Answers to February's Immigration Trivia Quiz
Quiz Removed.
Carl Shusterman
Newsletter US Immigration Update March 1999 – Quick Links
About Us
Back Issues of Our Newsletter
Citizenship
Client Testimonials
Forms Download
Green Cards
Job Search
PERM
Processing Times
Schedule a Legal Consultation
Subscribe to Our Newsletter
Success Stories
Temporary Visas
Visa Bulletin
March 11, 1999
Disclaimer: This newsletter is not intended to establish an attorney-client relationship. All information contained in this newsletter is generalized. Any reliance on information contained herein is taken at your own risk.