Volume Eleven, Number Five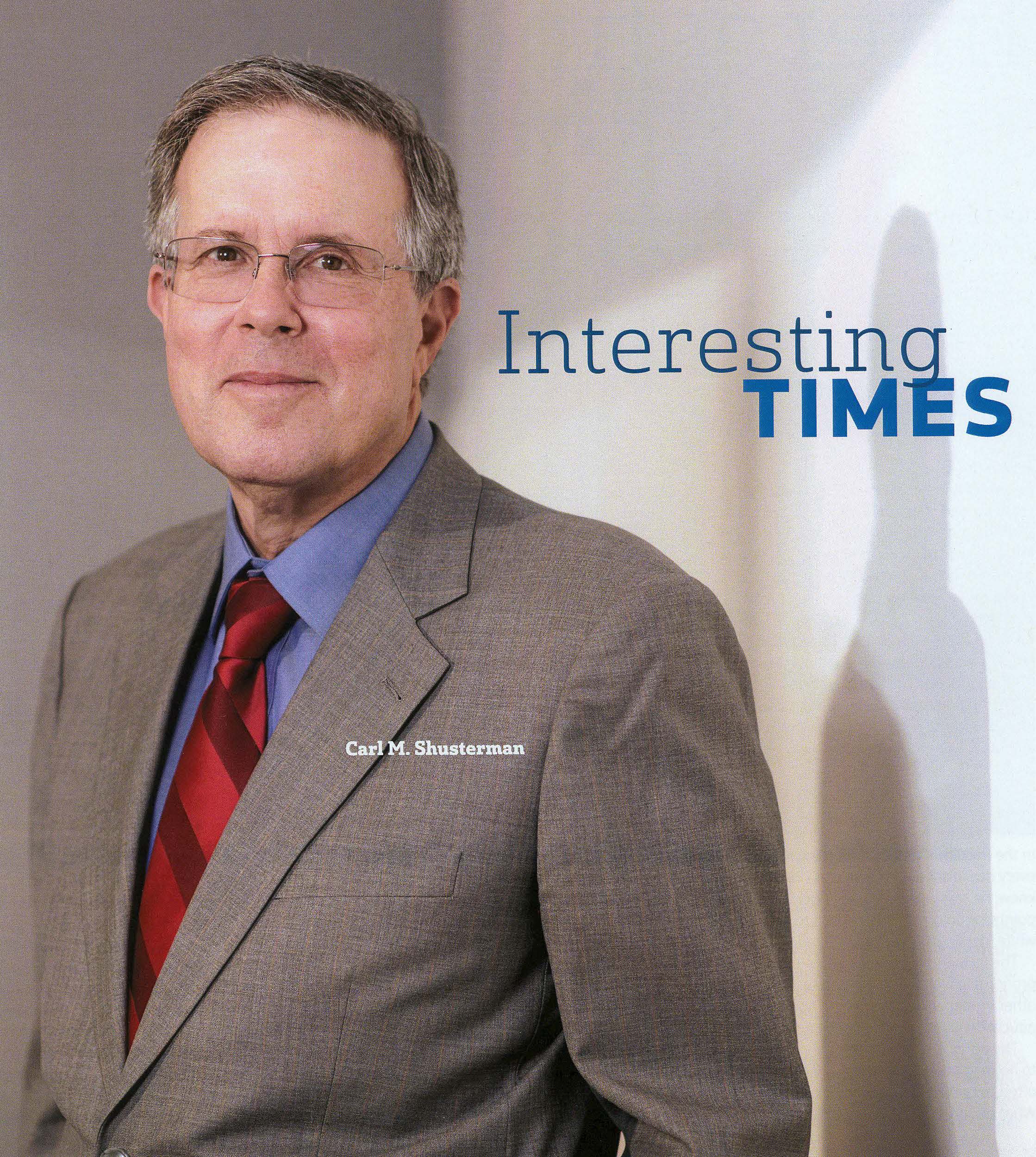 SHUSTERMAN'S IMMIGRATION UPDATE is the Web's most popular e-mail newsletter regarding U.S. immigration laws and procedures with over 40,000 subscribers located in more than 150 countries. It is written by a former INS Trial Attorney (1976-82) with over 30 years of experience practicing immigration law.
Published by the Law Offices of Carl Shusterman, 600 Wilshire Blvd, Suite 1550, Los Angeles, California, 90017. Phone: (213) 623-4592 x0.
Subscribe to our E-Mail Newsletter, join the conversation on our Immigration Facebook Page, follow our Blog Posts and subscribe to our "How-To" Immigration Videos.
Client Reviews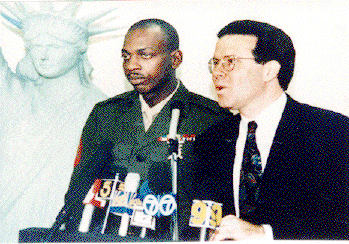 Know Their Job Well And Perform It Flawlessly
"Don't do the mistake we did and try to save few bucks going with nonprofessionals and sole practitioners! It will end up not only costing you much more in the long run, but also putting your status in jeopardy which can have a priceless impact. It is one of the most important steps in your life."
- Sgt. Danny Lightfoot, Los Angeles, California
Read More Reviews
Zoom Consultations Available!
Newsletter US Immigration Update June 2006
TABLE OF CONTENTS:
NEWS FLASHES:
Adjustment of Status– USCIS and EOIR published an interim rule, effective May 12, 2006, regarding the eligibility of arriving aliens in removal proceedings to apply for adjustment of status. See

http://a257.g.akamaitech.net/7/257/2422/01jan20061800/edocket.access.gpo.gov/2006/06-4429.htm (Link no longer operational)

Deportation– The minutes on the latest liaison meeting between the Executive Office for Immigration Review (EOIR) and the American Immigration Lawyers Association (AILA) are available online.These minutes, and those of previous meetings are tremendously helpful to persons in removal/deportation proceedings and their attorneys.
H-1B Cap Will Be Reached VERY SOON– The number of H-1B petitions subject to the 65,000 cap reached over 49,000 on May 25, and is growing at over 2,000 petitions per day. At this rate, the cap will be reached during the next few days. The 20,000 H-1B cap for persons with advanced degrees in the U.S. will last a few months more.
Immigration Tracker – If you are attending the AILA National conference being held next month in San Antonio, we encourage you to inquire about attending Immigration Tracker's user meeting. They will have immigration representatives from the Coca-Cola Company and Nike discussing what they look for when working with outside counsel. Tracker has always put on great user meetings and we are sure this one will not disappoint. For more information, or to register, contact Tracker at (888) IMM TRKR.
Naturalization– In previous newsletters, we have written about the success that we have achieved in suing the government to unblock long delayed naturalization cases. Now, the CIS has changed its policies so that no naturalization interviews will be scheduled into after all background checks have been completed. Remember, however, that the law remains the same: If a naturalization application is not decided for 120 days after the interview, the applicant has the right to request that his or her petition be decided by a Federal Court Judge. See the new CIS memo at
Nurses and other Health Care Workers– At the beginning of this year, the Test of English as a Foreign Language (TOEFL) switched to an online English examination dubbed TOEFL iBT (Internet-Based Testing), and began to phase out the dreaded Test of Spoken English (TSE), which has been the ruin of many a poor nurse, as of July 2006. Now, the Educational Testing Service, which administers the TOEFL, has announced that although the TSE is no longer offered in the United States, and Canada, the final TSE exams will be offered abroad on August 19, October 14 and November 18, 2006.

For a handy chart enumerating the passing scores for the IELTS, the TOEFL iBT and the TOEIC, see

http://www.cgfns.org/sections/fact/visascreen.shtml (Link no longer operational)

As of May 1, IELTS amended its policy of making applicants wait 90 days to retake the English examination. Candidates may now apply to retake the test whenever they wish. See

http://www.ielts.org/mediacentre/article286.aspx (Link no longer operational)

For those of you who may not have heard, the VisaScreen fees have risen to $398. See the VisaScreen FAQ at

http://www.cgfns.org/sections/faqs/visascreen.shtml (Link no longer operational)

Physicians:– On May 18, the General Accounting Office (GAO) released a report entitled "Preliminary Findings on the Use of J-1 Visa Waivers to Practice in Underserved Areas". The report found that "the use of J-1 visa waivers remains a major means of placing physicians in underserved areas of the United States. States and federal agencies reported requesting more than 1,000 waivers in each of the past 3 years." We link to the complete text of the report from our "Physicians" page at

https://www.shusterman.com/physiciansusimmigration.html#5

Scientists– "The High Cost of Coming to America" – The security check system – "Visas Mantis" – is driving scientists to distraction. We have posted a recent editorial from "Science" magazine online at
Visa Bulletin– To view the June 2006 Visa Bulletin, see our "Visa Bulletin" page at
1. Comprehensive Immigration Reform: Republicans are Split
On May 25, the Senate passed a comprehensive immigration reform bill (S.2611) which would legalize 8-10 million undocumented persons, establish a guest worker program, increase immigration enforcement, raise the H-1B cap and eliminate the family and employment-based backlogs for those waiting in line to become permanent residents.
The Senate bill must now be reconciled with the "enforcement-only" House bill (H.R.4437) which was passed last December.
While President Bush, Majority Leader Frist, Senate Judiciary Committee Chairman Specter and a host of Republican Senators understand that a comprehensive approach to immigration policy is needed, House Republicans like Judiciary Committee Chairman Sensenbrenner continually repeat "sound bite" mantras like "We must secure our borders first." and call the Senate legalization program an "amnesty" in disguise. What they don't seem to realize is that the "get tough" immigration law that they passed in 1996 has been an utter failure. It is not enough to be tough. Congress must also be smart.
House Republicans have no plan for dealing with the 10-12 million undocumented persons who reside in the U.S. What's more, they readily admit that there is no way of deporting them, yet they simply ignore them. Also, the House bill fails to address needed changes in our country's broken legal immigration system even as House members praise persons who "play by the rules".
If the Senate-House Conference Committee fails to reach a compromise solution, we may have no new immigration law this year. This would be a terrible tragedy.
The following is a summary of the benefit portions of the Senate bill, prepared by the American Immigration Lawyers Association (AILA):
The Senate bill contains the following important provisions, in addition to many measures that address border and interior enforcement and create a new employment verification system:
Path to Legal Status for Undocumented Currently in the United States

Undocumented in U.S. for at least 5 years prior to April 5, 2006 (estimated 6.7 million) eligible for 6 years of work authorization and path to eventual permanent legal status, upon payment of $2,000 fine, meeting English and civics requirement, passing background checks and paying taxes owed. cleared

Will get LPR status ("green card") after current family backlogs are eliminated
. After 5 years as LPR, can apply for citizenship

Undocumented in U.S. less than 5 but more than 2 years, (estimated 2.8 million) "Deferred Mandatory Departure (DMD) status, providing work authorization and eventual path to permanent status with following requirements:

Must leave country within 3 years, "touch base" and return
Can apply for readmission before departure
Departure requirement waived for spouses/children, or if substantial hardship on person or immediate family

Family Unity and Family and Employment Visa Backlog Relief

Those in current family backlogs will get "green cards" before any of the currently undocumented
New family preference cap of 480,000, adding 260,000 new visas per year to eliminate backlogs
New employment-based cap of 450,000 for a 10-year period, adding 310,000 new visas per year; spouses and children of certain employment-based immigrants capped at 650,000, others may remain outside the cap
30% of employment-based cap reserved for "essential" workers
Provisions for widows, orphans, and lower threshold for affidavits of support

High-Skilled Immigration Reforms

Reform of student visa rules to authorize dual intent, expand the period of OPT, and create a direct path to permanent status for certain advanced degree students
Increase in H-1B cap to 115,000 with market-based escalator and exemption for STEM advanced degree holders
Exemptions for the annual employment-based cap for STEM advanced degree holders, aliens of extraordinary ability, and outstanding professors and researchers

New Temporary Worker Program with Labor Protections and Path to Permanent Status

New program for 200,000 new temporary "essential" workers per year
3 year visa, renewal for 3 years, with portability to work for employer of choice
Current undocumented who entered U.S. after January 2004 are eligible, must leave country to apply, 3/10 year bars are waived
Employer has to seek U.S. worker first; labor protections and market wage requirements
Can apply for permanent status ("green card"), within the new employment-based cap; can self- petition if worked for 4 years, otherwise employer can petition

Reforms to Agricultural Worker Program

Farm workers who show that they performed at least 150 days of agricultural work in the U.S. during the 24 month period ending December 31, 2005 can get temporary resident status ("blue card"); spouse/minor kids get status too
To earn permanent status ("green card"), farm workers must perform agricultural work for at least 100 work days per year for 5 years, OR perform 150 days per year for 3 years. Participants may work outside agriculture but only if they are continuing to meet the annual agricultural work requirement.
The earned legalization program has a cap of 1.5 million.
The H-2A temporary foreign worker program will allow employers in the dairy industry to hire workers even when they are year-round workers.

Path to Legal Status for Undocumented High School Students (DREAM Act)

Students who enter U.S. before age of 16 and are present for 5 years preceding date of enactment, and who have graduated from high school (or GED), can apply for 6-year conditional status
Within 6 years, if they graduated from college or completed two years in a degree program, or served in Armed Forces, conditional status becomes permanent status ("green card")
We link to both the Senate and the House bills as well as to the "Manager's Amendment" to the Senate bill from our "Immigration Legislation."
The following two topics address proposed changes in the employment-based immigration system, and in the H-1B numerical caps. In future newsletters, we will detail the proposed changes in the family-based immigration system (e.g., how the Senate proposes to eliminate the family- based backlogs in six years, and items of interest to particular communities – for example, sons and daughters of naturalized Filipino World War II veterans would no longer be subject to numerical quotas.)
2. Proposed EB Immigration System Changes in the Senate Bill
The Senate bill would make the most wide-ranging and beneficial changes to the employment-based (EB) immigration system since the Immigration Act of 1990.
* Present Employment-Based (EB) Categories
Presently, there are five EB preference categories: (1) Priority workers; (2) Professionals Holding Advanced Degrees and Persons of Exceptional Ability; (3) Skilled Workers, Professionals and Other Workers; (4) Special Immigrants; and (5) Investors.
Each of the first three categories is allocated 28.6% of the worldwide total of 140,000 visas annually while both the 4th and 5th preference categories are allotted 7.1% of the worldwide total. In addition, unused numbers from certain categories are available to other categories when the demand exceeds the supply of numbers.
Unlike the H-1B petition cap, spouses and children are counted toward the EB numerical caps.
In May 2005, a law was enacted which "recaptured" 50,000 immigrant visas to be used by those in Schedule A occupations (Registered Nurses, Physical Therapists and Persons of Exceptional Ability). The State Department estimates that these 50,000 visas will be completely expended between October and December of this year.
* EB Preference Categories under the Senate Bill
For an overview of the changes to the EB categories made by the Senate bill, see our article entitled "Reform of the Employment-Based Preference System" in the April 2006 issue of SHUSTERMANS' IMMIGRATION UPDATE at
https://www.shusterman.com/newsletterusimmigrationapril2006.html#1
In May, the Senate passed 27 additional amendments to the comprehensive immigration reform bill, some of which impact the EB system.
The EB quota would be increased from 140,000 to 450,000 until 2017, at which time, it would fall to 290,000.
A last-minute amendment by Senator Bingaman (R-NM), approved by a vote of 51-47, introduced a wild card into the system. This amendment would impose a "hard cap" of 650,000 on the number of workers/persons who could immigrate in a single fiscal year under the EB system. It is still unclear whether spouses, children and other cap-exempt workers would be included under the hard cap. If so, the amount of backlog reduction in the bill would be significantly reduced. This is because 200,000 of the EB visas are reserved for H-2C guest workers and their families.
We believe that the Senate bill would significantly reduce current EB backlogs. However, if the Bingaman amendment remains in the final bill, the granting of many of the 348,000 applications for labor certification pending in the Backlog Elimination Centers could again result in backlogs developing in the EB categories.
* Other Important Changes
Since 2000, certain persons in H-1B status have been permitted to extend their nonimmigrant status beyond 6 years if (1) their applications for labor certification or their immigrant visa petitions were pending for one year or more, or if (2) their immigrant visa petitions were approved, but their priority dates were not current.
The Senate bill provides that persons in L status would also be able to extend their nonimmigrant status, in one-year increments, beyond the maximum duration currently permitted by current law (5 years for L-1Bs and 7 years for L-1As), but only if they have pending applications for adjustment of status. This is important for section 245(k) purposes since, under USCIS' interpretation of this statute, only a person in nonimmigrant status (or one who has been in such status within 180 days of his most recent admission to the U.S.) qualifies to apply for permanent residence under this section of law. If you are working using an EAD or have been paroled into the U.S., and your application for adjustment of status is denied, even for reasons beyond your control, you may be forced to depart the U.S., and may not be able to return to the U.S. in L status for one year. Therefore, should this provision be enacted into law, we advise persons to extend their L status until their applications for adjustment of status are approved.
Another important provision in the Senate bill would allow certain large employers to be "pre-certified" so that they would not be forced to submit certain documentation about themselves with each and every petition.
The Senate bill would authorize the USCIS to permit premium processing for immigrant EB petitions.
Senator Specter's Manager's Amendment to the bill would change the immigration system in a number of important ways too numerous to list here. For example, in EB adjustment of status applications, work permits (EADs) and travel permits (APs) would be issued in 3-year increments.
Among the many important changes mandated by the Manager's Amendment are those which apply to the Department of Labor (DOL). Prevailing wage determinations would be required to be to be issued by DOL (not the SWAs) within 20 days, pending applications for labor certification would be decided within 180 days (beginning 90 days after the law's enactment) and BALCA appeals of denied labor certificates within 60 days.
We have posted the Manager's Amendment online at
https://www.shusterman.com/cir-mgr.html (Link no longer operational.)
Another amendment to the Senate bill would take 33,000 immigrant visas normally reserved for the Visa Lottery, and reallocate them to visa applicants with advanced degrees in science, technology, engineering and mathematics (STEM).
One of the most important changes would allow persons with approved EB immigrant petitions to submit applications for adjustment of status (along with a $500 fee) even if their priority dates are NOT CURRENT. This change would benefit all EB applicants, whatever their nonimmigrant status, as well as persons who are out-of-status, but who would eventually become eligible to submit applications for adjustment of status under section 245(i).
3. Proposed Changes to the H-1B Category in the Senate Bill
The comprehensive immigration reform bill passed by the Senate on May 25 would make significant changes in the present H-1B visa system. Please keep in mind that these changes are not yet written into law. The Senate bill must still be reconciled with the House bill, and signed into law by President Bush.
* The Present Law
Presently, there is a numerical limit for H-1B (professional) workers of 65,000 per fiscal year (October 1 – September 30). Employers are permitted to submit H-1B petitions 6 months in advance, or by April 1 each year. During the past two months, well over 50,000 H-1B petitions subject to the cap were received by the USCIS. This means that the 65,000 cap will be reached sometime within the next few days, thereby rendering U.S. employers incapable of sponsoring additional H-1B visa holders until October 1, 2007.
There is also a 20,000 per year H-1B cap reserved for persons who hold advanced degrees in the U.S. As of today, this cap is only 30% used up, meaning that these H-1Bs will probably be available until the beginning of the next fiscal year.
The USCIS posts a chart on its web site regarding the number of H-1B petitions which are received subject to the 65,000 and 20,000 caps. This chart is updated twice each week. Certain H-1Bs are exempt from both numerical caps. These include persons applying for H-1B extensions of stay, change of employers, persons who had H-1B status during the past six years, failed to use their full six years and whose employers are petitioning for H-1B status on their behalf.
Also exempt from the H-1B caps are persons employed by universities, by nonprofit entities which are university-affiliated or related, and those employed by governmental or nonprofit, research organizations.
If you are maintaining valid nonimmigrant status, you may change your status to H-1B without having to leave the U.S. However, if you must travel abroad, you will not be able to re-enter the U.S. unless you apply for an H-1B visa at a U.S. Embassy or Consulate in your home country, although it is sometimes possible to obtain H-1B visas in Canada or Mexico.
* Changes Proposed by the Senate Bill
The Senate bill would raise the 65,000 H-1B numerical cap to 115,000. If the numerical cap is reached, the following year's cap would automatically increase by 20%.
The Senate bill would also make major changes in the 20,000 H-1B cap. The 20,000 cap would apply to persons holding advanced degrees from foreign institutions of higher learning while persons holding advanced degrees from U.S. institutions would be exempt from the cap. This change would result in more than doubling the number of advanced degree holders who are able to obtain H-1B status annually. In addition, those persons who have been awarded "medical specialty certification based on post-doctoral training and experience in the United States" would also be exempt from the H-1B cap. This change would allow physicians who have completed residencies and/or fellowships in the U.S., and who have become board-certified, to obtain H-1B status without regard to the numerical caps.
The Senate bill would restore the ability of H-1B visa holders (and holders of certain other types of nonimmigrant visas – E, I, L, O and P) to renew – or "revalidate" – their visas by mail in Washington, D.C. rather than having to leave the U.S. to do so.
The exemption from the H-1B caps for employees of non-profit research organizations would be expanded to include employees of all non-profit organizations, whether or not these organizations engage in research.
The sum total of these changes would make H-1B status a much more useful category, and would enhance our workforce by allowing U.S. employers to hire more of the best and brightest professional workers.
We hope that the Congress will approve such changes for employers and employees who "play by the rules" without the extended debate that we expect to ensue regarding the legalization and guest workers provisions of the Senate bill.
Follow our "Immigration News Ticker" and "U.S. Immigration News" at
for day-to-day news about the negotiations between the Senate and the House.
in case "stand alone" legislation relating to the employment-based immigration system is introduced in Congress.
4. Success Story: US Citizenship Through Your Parents
How a woman born abroad who had never even been to the United States discovered that she had acquired US citizenship through her father.
Mrs. S was born in India and spent her entire life there. She consulted with our immigration law firm and told us that she and her two children wanted to immigrate to the United States. What was the quickest and most efficient way to do so? The backlogs for the family-based and employment-based categories (professionals and skilled workers) took many years.
Was there a faster way to immigrate?
Upon further investigation, it turned out that Mrs. S's father had become a naturalized U.S. citizen before returning to India in the 1960's. He passed away in 1985. This probably ended the possibility that this could help her immigrate to the U.S. she told us.
Not true, we replied.
5. Immigration Trivia Quiz: Wide, Wide World of Sports
Quiz Removed
6. SHUSTERMAN'S IMMIGRATION UPDATE Turns 10 Years Old
Almost 10 years ago, on June 11, 1996, we e-mailed the first issue of our newsletter to a few hundred subscribers, almost all of whom resided in the U.S. We named it "SHUSTERMAN'S IMMIGRATION UPDATE", e-mailed it for free, and included such topics as the latest government processing times, the visa bulletin, an immigration trivia quiz and updates on pending legislation. To see our first issue, click on
Link Removed
Though our format has not really changed much since our initial issue, our circulation has expanded. In 1999, we became the most widely circulated immigration newsletter on the Internet with over 20,000 subscribers. Today, our subscriber list includes more than 45,000 persons in over 150 different countries.
We are able to offer our readers many more options than we were in the past because there has been a huge growth in immigration information available on the web, and because the rapid growth in broadband connections has allowed us to feature numerous audios and videos.
In honor of the 10th Anniversary of our newsletter, we decided to highlight some of our favorite sources of immigration information on the web:
1) USCIS.gov – Without a doubt, the most comprehensive immigration page on the web is that of the Citizenship and Immigration Service (USCIS). The USCIS site regularly posts and updates the latest processing times for all Service Centers and District Offices. We link to these processing times from
https://www.shusterman.com/waitingtimesusimmigration/
The USCIS web site also posts all immigration and citizenship forms, always downloadable (and sometimes fillable) online. The instructions are included as well as the latest filing fees. We link to the CIS forms page from
https://www.shusterman.com/formsusimmigration/
We also link to dozens of other features on the USCIS web site including "how to" obtain various immigration benefits, immigration laws and regulations, the online naturalization exam, information about USCIS field offices in the U.S. and abroad, how to check the status of your case pending at a Service Center and how to make an "InfoPass" appointment online.
Lately, we have noticed that the USCIS web site is not as useful as it used to be. The "Check Case Status" section is often out of date, and so are some of the other sections. The site's "Guide to New Immigrants" contains a section entitled "Finding Legal Assistance". Unfortunately, this section is so inadequate that does not even refer potential immigrants and citizens to lists of attorneys who have been designated as "Certified Immigration Specialists" by their State Bar Associations. We hope these problems will be corrected soon.
We also link to the web sites of the State Department, the Labor Department, the Justice Department, the Executive Office for Immigration Review, the Department of Homeland Security, CBP, ICE and a host of other governmental agencies.
2)http://immigration.knowitallmall.com  (Link no longer operational) – Webmasters Jennifer and Peter Wipf have done a superlative job of creating an informative and useful site for the layman. Their site provides many of the most important essentials including: "How can I live in the U.S?"; "U.S. immigration policies and legislation"; "Status of my immigration case?"; "Get a Visa: Immigration or Temporary"; "Glossary: Understand Immigration Terms".
This site helps you find good legal assistance. See
http://immigration.knowitallmall.com/od/findalawyer/a/findimmlawy.htm (Link no longer operational)
Be sure to check out their online chats which we link to from
Link to chat no longer available
3) http://www.ailf.org (Link no longer operational)  – Another one of our favorite sites is that of the American Immigration Law Foundation (AILF). AILF has special sections for attorneys, immigrants and teachers. Read reports from the Immigration Policy Center, the Litigation Clearinghouse Newsletter, and the Practice Advisories issued by AILF's Legal Action Center. These Practice Advisories have assisted our attorneys in winning numerous cases in both Federal Court (Naturalization, Mandamus and Petitions for Review) and in Immigration Court.
4) http://bibdaily.blogspot.com – An excellent online resource is Bender's Immigration Bulletin (Daily Edition) in which Editor Dan Kowalski links to the day's most important immigration events including court decisions, new laws and regulations, and news articles and reports. We link to this site from our "Alphabetical Site Map" at
https://www.shusterman.com/immigrationsitemap.html
7. PERM: When is it Unwise to Refile Your LC under PERM?
We have had many inquiries about when an individual with an application for a labor certification pending at a Backlog Elimination Center should consider re-filing under PERM. The Department of Labor has not been particularly forthcoming with specific answers on the following issues. Thus, as a rule of thumb, we discourage refilings in the situations listed below:
Applications that have been grandfathered under INA 245i, where the loss of a priority date could be disastrous and where the individual is currently working for the employer without authorization;
Cases where an individual is relying on a priority date that is subject to retrogression, such as EB-3 worldwide. Under these circumstances, it is often better to stay in the queue than risk the loss of a priority date through a PERM denial;
Applications where the individual is dependent upon an RIR that has been pending with the Department of Labor for more than 365 days, making the individual eligible for more than 6 years of H-1B status;
Any application that might potentially trigger an audit, such as when the ETA-9089 requires an unusual combination of duties, a foreign language or is based on a business necessity;
Situations where a beneficiary has worked for the same employer and has used that experience to qualify him or her for a labor certification;
Applications where the beneficiary is related to the owner or the corporation is closely-held.
Certain economic factors should also be considered:
Has the company experienced layoffs in like or similar positions within the last six months?
Are there now more likely to be qualified workers for a particular skill set than there were previously?
Is there now an oversupply of U.S. workers in that particular field as determined by the Department of Labor, thus prompting a possible audit?
In our next PERM article we will examine some considerations where re-filing under PERM might be a viable option.
For more information regarding PERM and Labor Certification, see our "Department of Labor: Immigration Resources" page at
https://www.shusterman.com/departmentoflaborusimmigration.html
8. Schedule of Upcoming Immigration Law Seminars
June 6
Pasadena, California
7:00pm
Kaplan Medical, 271 So. Lake Avenue
Topic: Immigration for Physicians and Nurses
June 7
Fullerton, California
10:00 – 11:00am
St. Jude Hospital
Pacific Coast Association of Health Care Recruiters
Topic: "Immigration of Nurses and Allied Health Care Professionals"
June 21 S
an Antonio, Texas
6:30 – 8:30pm
Henry B. Gonzalez Convention Center
American Immigration Lawyers Association
Topic: "Doctors and Healthcare Workers"
September 22
San Antonio, Texas
2:45pm
Topic: Unlocking the Power of the Internet for Immigration Practice, Research, and Marketing
University of Texas Law School, 30th Annual Conference
October 9
Los Angeles, California
9:45 – 11:15am
National Business Institute
My Topics:
A) Nonimmigrant Visas
B) Immigrant Visas
Immigration and Employment: Legal Aspect of Hiring Foreign Workers
October 15-17
Nashville, Tennessee
American Society for Healthcare Human Resources Administration (ASHHRA)
42th Annual Conference and Exposition
9. Chat Schedule, Transcripts, Audios & Videos
Deleted
10. Winner of our May 2006 Immigration Trivia Quiz
Quiz Removed
The following is the winning answer:
Hi Mr. Shusterman,
The group is called the "H1Bees".
They created a album name "H1Bees" which talk about immigration story and feeling, the songs in this album portray many sentiments every immigrant goes through at different stages in life, homesick, and about the journey of chasing dreams in America while their families are in another country.
You can hear some of their music with the link below:
http://www.npr.org/templates/story/story.php?storyId=5010426
My name is Kok Hoong Chan and I am Chinese from Malaysia. I am currently working and living in San Jose, California. I had been here for about 6-7 years and my H-1B limit is going to expire in August 2006. Currently, my I-140 is pending and has just transferred to TSC.
I had been a subscriber for a couple of months now. It is always fun to read your newsletter since it not only contains a lot of information but is also fun, especially the quiz :-).
I hope that I am the first one who answers and that I get a chance to win a free consultation with you.
Thanks for the great newsletter.
Regards,
Kok Hoong Chan
Congratulations, Kok Hoong!
Carl Shusterman
Certified Specialist in Immigration Law, State Bar of California
Former U.S. Immigration & Naturalization Service Trial Attorney (1976-82)
Board of Governors, American Immigration Lawyers Association (1988-97)
Phone: (213) 623-4592 Fax: (213) 623-3720
Law Offices of Carl Shusterman, 600 Wilshire Blvd., Suite 1550
Los Angeles, California 90017
"The U.S. Border Patrol's budget had doubled from roughly $800 million in 1998 to almost $1.6 billion today. Over the same period, the number of illegal immigrants in the U.S. has tripled, from some 4 million to an estimated 12 million."
– Wall Street Journal
In a speech delivered on May 29, 2006, the head of the union representing the nation's Border Patrol agents, said that Congress needs to focus on the reason that people are crossing the border, for jobs. He stated that "the solution isn't more Border Patrol agents, National Guard troops, technology or walls on the U.S.-Mexico border."
– Las Vegas Sun
Newsletter US Immigration Update June 2006 – Quick Links
About Us
Back Issues of Our Newsletter
Citizenship
Client Testimonials
Forms Download
Green Cards
Job Search
PERM
Processing Times
Schedule a Legal Consultation
Subscribe to Our Newsletter
Success Stories
Temporary Visas
Visa Bulletin
June 1, 2006
Disclaimer: This newsletter is not intended to establish an attorney-client relationship. All information contained in this newsletter is generalized. Any reliance on information contained herein is taken at your own risk.