Although I returned from a European vacation just a few days ago, and did not intend to publish a June newsletter, given the recent, important developments relating to immigration laws and procedures, I changed my mind. – Carl Shusterman
Volume Seven, Number Six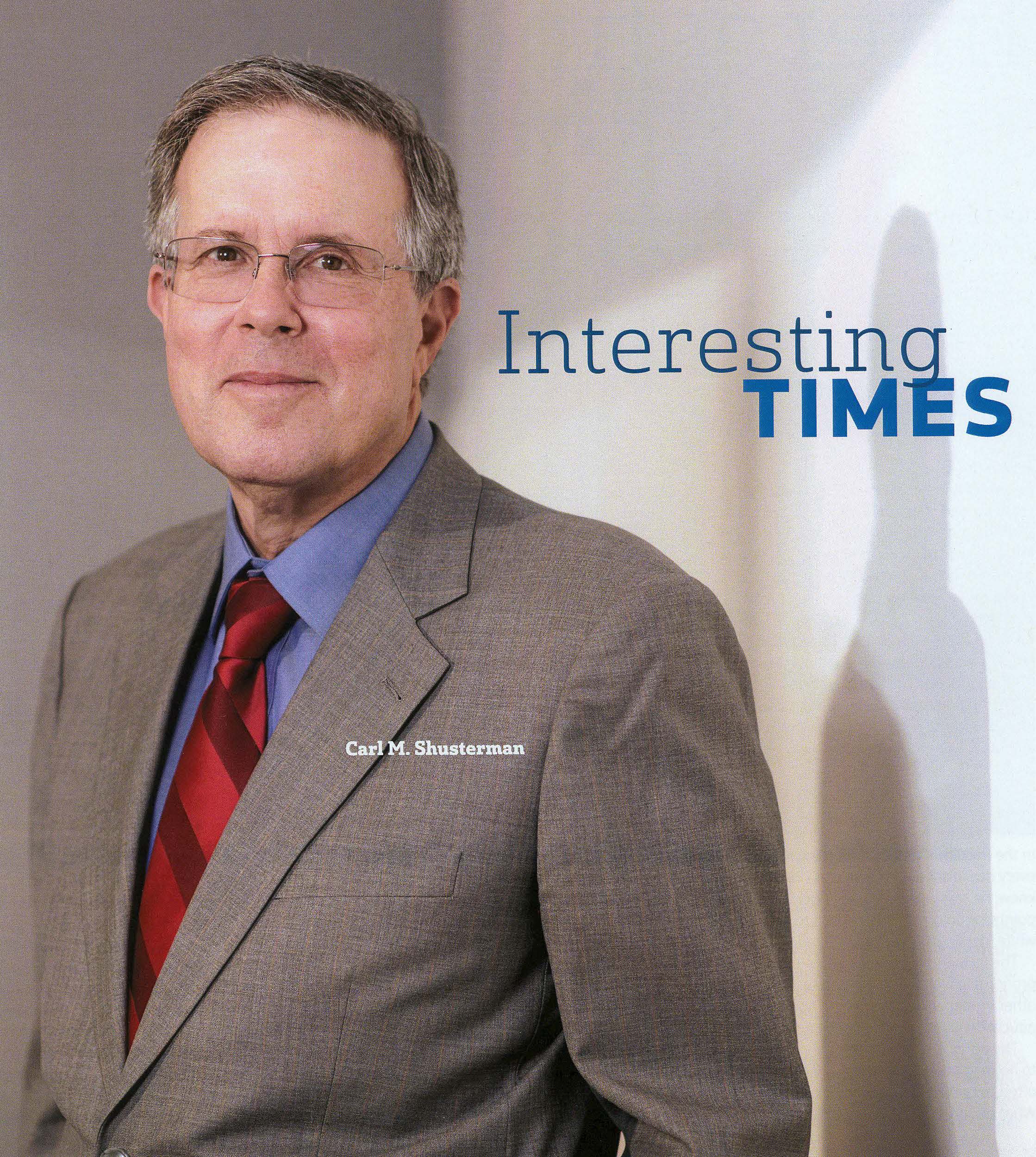 SHUSTERMAN'S IMMIGRATION UPDATE is the Web's most popular e-mail newsletter regarding U.S. immigration laws and procedures with over 40,000 subscribers located in more than 150 countries. It is written by a former INS Trial Attorney (1976-82) with over 30 years of experience practicing immigration law.
Published by the Law Offices of Carl Shusterman, 600 Wilshire Blvd, Suite 1550, Los Angeles, California, 90017. Phone: (213) 623-4592 x0.
Subscribe to our E-Mail Newsletter, join the conversation on our Immigration Facebook Page, follow our Blog Posts and subscribe to our "How-To" Immigration Videos.
Client Reviews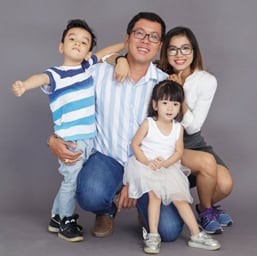 Professional and Knowledgeable Law Firm
"I've had a decade of experience with Mr. Shusterman's law firm. I used them for my immigration needs from H1 to citizenship. It is safe to say this is one of the most competent, professional and knowledgeable law firms. If there is a firm that can handle any possible immigration case routine or otherwise; then this is it."
- D. Chen, Phoenix, Arizona
Read More Reviews
Zoom Consultations Available!
Newsletter US Immigration Update June 2002
TABLE OF CONTENTS:
1. July 2002 State Department Visa Bulletin
2. Immigration Government Processing Times
3. INS Would Become Part of Department of Homeland Security
4. Employers: SSA "Mismatch" Letters – How To Respond?
5. Immigration Trivia Quiz: What I Learned On My Vacation
6. Justice Department Proposes Nonimmigrant Tracking System
7. Physicians: Upcoming Seminars For Canadians and IMGs
8. Web Site: Some INS Detention Centers Online
9. Answers To The May 2002 Immigration Trivia Quiz
NEWS FLASHES:
§245i Extension Bill Proposed– On May 9, 2002, Senate Majority Leader Tom Daschle (D-SC) introduced the Uniting Families Act of 2002 (S.2493) which would extend §245i to persons with visa petitions and labor certifications submitted on their behalf on or before April 30, 2003. Persons would have to prove that they were physically present in the U.S. on December 21, 2000. We expect this bill to be acted upon sometime prior to the November 2002 elections.
LIFE Legalization Applicants Given One-Year ExtensionOn June 4, the INS issued a final rule implementing the adjustment of status procedures under the Legal Immigration Family Equity (LIFE) Act. The regulations extend the filing deadline until June 4, 2003. Persons who may be eligible to adjust status under the LIFE Act are persons who have filed for class membership with the Attorney General before October 1, 2000 in one of three legalization lawsuits: (1) Catholic Social Services, Inc. v. Meese, (CSS); (2) League of United Latin American Citizens v. INS, (LULAC); or (3) Zambrano v. INS, (Zambrano). The complete text of the regulations can be found on our "LIFE" page at https://www.shusterman.com/lifeactof2000.html#6.
Missouri Service Center Processing Times– INS's Missouri Service Center has jurisdiction over all applications filed under the Life Act including Legalization and Family Unity applications, and applications for K-3, K-4 and V status. We list the processing times at the Missouri Service Center at https://www.shusterman.com/msc.html (Link no longer operational).
Nurses– Lesley Stahl of "60 Minutes" treated viewers to another one of her anti-immigration diatribes last Sunday. This time, she told us why foreign nurse recruitment is both ineffective and immoral. Lesley, the sad truth is that the nurse shortage is severe and is growing worse. For over 40 years, the U.S. provided temporary visas for RNs, most of them trained in the Philippines, a country which trains thousands of nurses to work abroad. This temporary visa program worked well and should be restored. For more information about this subject, see our "Nurse" page at https://www.shusterman.com/nurseimmigrationguide.html.
Seminar For Immigration Paralegals – I will participate in a one-day seminar entitled "Immigration Law Practice for Paralegals" on July 26, 2002 in Newport Beach, California. My topic will be employment-based immigration. For further information, contact HalfMoon, LLC at (715) 835-5900.
Washington Updates– Periodically, the American Immigration Lawyers Association (AILA) issues a newsletter on new and proposed immigration laws, regulations and policies. AILA does an excellent job following the latest developments in Washington, D.C. See their most recent updates at https://www.shusterman.com/advocacy52402.html (May 24, 2002) –Link is no longer operational.) and https://www.shusterman.com/advocacy60702.html (June 7, 2001)–Link is no longer operational.)
1. July 2002 State Department Visa Bulletin
On June 10, we posted the July 2002 Visa Bulletin, before the State Department posted the dates on their web site.
The family-based numbers, as usual, showed only slight forward movement. The worldwide 1st preference category (unmarried, adult sons and daughters of U.S. citizens) remained frozen after having regressed several years last month. The worldwide 2A preference category (spouses and unmarried children of permanent residents) advanced by six weeks while the 2B category (unmarried sons and daughters of permanent residents) moved forward four weeks. The worldwide 3rd preference category (married sons and daughters of U.S. citizens) advanced an anemic two weeks while the 4th preference category (brothers and sisters of U.S. citizens) moved ahead five weeks.
Mexico's F1 and F2B categories are unavailable for July and will probably remain unavailable for the remainder of fiscal year 2002.
The list is only partial. We will post the complete Visa Bulletin as soon as it is issued by the State Department.
The Visa Bulletin creates false expectations. For example, a U.S. citizen parent of a single adult son or daughter is led to believe that his or her child will be able to immigrate in a little less than three years since the priority date, as of May 2002 (before its recent regression) for the worldwide family-based 1st preference category was March 1, 1999. The unfortunate reality is that the there has been no forward movement in this category since November 2000. The parents and children should be informed of this fact, and advised either to seek other means to immigrate or to reconcile themselves to the fact that they will have to live their lives in different countries.
Unless Congress acts to reform the family-based system, the 3.5 million persons waiting to immigrate to the U.S. based on approved family-based petitions should consider other options for immigrating.
All of the employment-based numbers remain current. The time to apply for your labor certification or visa petition is now. We predict that sometime this year, visa numbers for persons born in India, China and possibly the Philippines will again begin to backlog.
For an explanation of what the categories, dates and symbols listed below mean, see
https://www.shusterman.com/greencardsthroughrelatives.html
Check the State Department's official version to see complete information about the movement of family, employment and lottery numbers, at
http://travel.state.gov/visa_bulletin.html (Link is no longer operational.)
2. Immigration Government Processing Times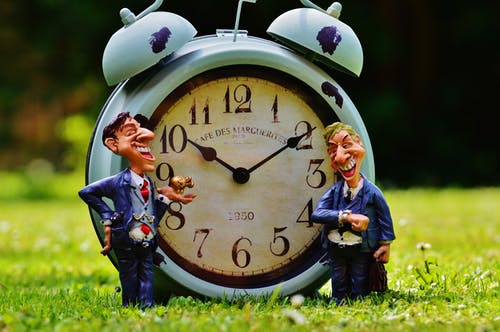 We link to the most recent immigration waiting times for each of the four USCIS Service Centers, the National Benefits Center and the Administrative Appeals Office. We also link to the processing times of all of the 83 USCIS District Offices and Sub-offices. We link to the Labor Department's page entitled "Processing dates for labor certification applications". Finally, we link to the State Department's "Visa Wait Times" page.
3. INS Would Become Part of Department of Homeland Security
Reeling from criticism about CIA and FBI failures to properly investigate leads to terrorist activities, on June 6, President Bush called for the establishment of a Department of Homeland Security.
The new Department would include all of the INS, the Customs Service, the Secret Service, the Coast Guard and FEMA as well as portions of other federal agencies (but not the FBI or the CIA).
Congressional action is required to establish a new department.
The President's plan is discussed in detail on the White House homepage at http://www.whitehouse.gov/deptofhomeland/ (Link no longer operational)
On June 7, INS Commissioner Ziglar, in a statement to INS employees expressed his strong support of the President's proposal, and discussed his plans for the agency. See http://uscis.gov/graphics/publicaffairs/statements/securityformation.htm (Link is no longer operational)
We hope that the Congress will examine the President's proposal carefully. We are skeptical whether a Department of Homeland Security which does not include the FBI and the CIA can protect our country against terrorism, foreign or domestic.
Regarding the INS, it is obvious that simply moving the agency into a new cabinet department will not solve any of its underlying problems.
4. Employers: SSA "Mismatch" Letters – How To Respond?
Lately, thousands of employers have been receiving letters from the Social Security Administration (SSA) informing them that the name listed for one or more of their employees does not match the name listed with the social security number at the SSA. We have included a sample letter on our "Employers" page at
https://www.shusterman.com/employersimmigrationguide.html
under "Social Security Numbers and Immigration".
The SSA sent 110,000 such letters in 2001, and plans to send 750,000 such letters this year. Although there may be legitimate reasons why a social security number may not match with a particular number (e.g., marriage, change of name, etc.), it is undisputed that there are hundreds of thousands, perhaps millions of persons, who are employed using social security numbers which are invalid or not their own. In addition, a recent report by the SSA Office of the Inspector General estimates that one in 12 foreign-born persons who receive Social Security Cards use fake documents to do so.
What is the responsibility of an employer who receives a mismatch letter? What are the immigration law implications?
The SSA provides an Employee Verification Service (EVS) which allows employers to verify the validity of a social security number and to match the name of an employee with a social security number. To verify up to five names or numbers, employers may call the SSA at the following phone number: (800) 772-6270. The EVS allows employers to verify hundreds or even thousands of names and numbers, but not over the telephone. For further information, see "Employee Verification System – Verification of Names and Social Security Numbers", also on our "Employers" page.
The immigration implications of receiving a mismatch letter from the SSA are more complex. In brief, the failure of an employer to take action upon receiving such a letter could result in him being subject to "employer sanctions" penalties by the INS if the agency audits the company's I-9 forms (each of which contains the social security number of the employee). However, if an employer simply terminates an employee whose name is listed on a mismatch letter, or asks to see an employee's Social Security Card, the employer could be subjecting himself to immigration penalties for discrimination or document abuse.
The INS General Counsel's office has issued at least two guidance letters regarding this issue, one dated in 1997 and the other in 1999. These letters explain the circumstances under which employers may be charged by the INS with "constructive knowledge" that an employee listed on an SSA mismatch letter is an "unauthorized alien" for purposes of the employer sanctions provisions of the law. Both letters are reprinted on our "Employers" page.
We also link to "Social Security Online: Immigration Information" both in English and in Spanish.
Our law firm has been assisting various corporate clients in responding to SSA mismatch letters. This is definitely an area where companies need to rely on experienced immigration attorneys to help them navigate through treacherous waters.
5. Immigration Trivia Quiz: What I Learned On My Vacation
My wife and I enjoyed a wonderful vacation in Central Europe last month. We learned about two great men, both of whom had connections to the United States.
See their photographs at
https://www.shusterman.com/krumlov.html (Link no longer operational.)
and be the first person to answer a few simple questions and e-mail the answers to me at
carl.shusterman@gte.net (Link no longer operational)
The winner is entitled to a free legal consultation with me during the month of June.
6. Justice Department Proposes Nonimmigrant Tracking System
On June 5, Attorney General John Ashcroft announced the establishment of a National Security Entry-Exit Registration System.
The system has three components: (1) fingerprinting and photographing certain nonimmigrants at the border; (2) periodic registration of certain aliens who stay in the U.S. for 30 days or more; and (3) exit controls to help the INS remove aliens who overstay their visas.
The Attorney General stated that "We will evaluate individual visitors for the risk of involvement in terrorist activity and impose these requirements on visitors who fall into categories of elevated national security concern. The Immigration and Naturalization Service and the State Department will work together to identify these individuals at or prior to entry. The criteria that are used to identify such visitors will be continually updated to reflect our evolving intelligence on terrorist threats."
The system relies on the cooperation of local police forces to apprehend nonimmigrants and immigrants in violation of federal immigration laws. This could be the fatal flaw in the system, as local police forces not only lack the expertise to determine whether a person is in violation of the immigration laws, but have a strong interest in insuring that all persons in their communities trust the police enough to report criminal behavior. They would understandably be reluctant to arrest persons for immigration violations if the result would be to allow murderers, rapists and drug dealers to go free.
Congressional reaction to the Attorney General's remarks was swift. While House Judiciary Chairman James Sensenbrenner (R-WI) called the proposal a "reasonable first step in regaining control over illegal immigration…", others were highly critical of the proposals. Ranking member of the subcommittee, John Conyers (D-MI) characterized the Attorney General's plan as "Orwellian". The Chairman of the Senate Immigration Subcommittee, Edward Kennedy (D-Mass) stated that "This is a troubling and poorly thought out regulation. It does little to provide real protection against terrorism."
We link to the complete text of the Attorney General's remarks at
http://uscis.gov/graphics/preparedremarks.htm
(Link is no longer operational)
and to the Justice Department's explanation and rationale for the proposed system at
http://uscis.gov/graphics/exittrackingsys.pdf
(Link is no longer operational)
(PDF File)
7. Physicians: Upcoming Seminars For Canadian MDs and IMGs
We are pleased to announce two seminars for foreign-born physicians who wish to practice in the U.S., one for Canadian physicians and the other for International Medical Graduates.
On July 13, 2002, we have been invited to speak at a seminar for Canadian physicians at the Crown Plaza Hotel in Toronto, Canada. The seminar will be hosted by Merritt Hawkins & Associates, the largest physician recruitment firm in the United States. We will discuss immigration requirements for Canadian physicians who wish to practice in the U.S. Jim Merritt, the President of Merritt Hawkins, will discuss career opportunities in the U.S. for Canadians physicians. For further information, contact Phil Miller at (800) 876-0500.
On October 3, 2002, we have been invited by medical residents in the New York City area to speak about immigration issues affecting International Medical Graduates (IMGs). The seminar will be held at Roosevelt-St. Luke's Hospital. We will discuss J waivers, H-1B visas, National Interest Waivers, Labor Certification and Permanent Residence. There is no admission fee and the seminar is open to medical residents and fellows. We will post additional information on the seminar on our web site as the time approaches.
8. Web Site: Some INS Detention Centers Online
With the advent of mandatory detention laws and the arrest and detention of over 1,200 persons in the months after September 11, mostly on minor immigration infractions, being able to contact INS Detention Centers has assumed increased importance.
Recently, the INS posted information about its Detention Centers on its website. The information is incomplete. Of the 16 Detention Centers listed, only three have provided important contact information. Hopefully, all 16 Detention Centers will soon post information online.
What type of information is being made available?
As an example, the "El Paso Service Processing Center" provides the following information:
Who Are We? Only the name of Officer in Charge is provided.
Overview: A paragraph on the geographic scope of the center and the number of detainees.
Mission Statement: This statement appears to be right out of the handbook. The statement "We perform our duties with pride, professionalism and courtesy." may be accurate, but it does little to provide the public with helpful information.
Detention and Removal Operations: Four paragraphs with slightly more specific information.
Where Are We? This section is more helpful. It provides the address and phone number for the center, parking information, and directions to the center. A map would also be helpful.
Hours and Visitations: Helpful. Provides visitation hours for the public and for attorneys. One sentence about posting bond (Don't bring cash!).
Contacting Us: Much useful information, although most of it appears to be boilerplate. Is it possible to use e-mail to contact the center?
Local Procedures: A lot of useful information, although some additional information would be helpful. For example, why are detainees not allowed to receive incoming phone calls?
Finding The Status Of Your Case: Phone numbers to the EOIR toll-free number at (800) 898-7180 and to the INS's National Customer Service Center at (800) 375-5283.
Other INS Offices Serving This Area: Links to the local INS district office, sub-office, asylum office and service center.
The bottom line is that while we are pleased that the INS is including information about its Detentions Centers online, more information needs to be provided. In addition, there needs to be similar information provided for all facilities which house INS detainees including contract facilities.
9. Answers To May 2002 Immigration Trivia Quiz
Quiz Removed
Below is a copy of the first message which we received containing the correct answers to our May 2002 Immigration Trivia Quiz:

Dear Mr. Shusterman,
Please find below answer to the May 2002 Immigration Trivia Quiz. I actually ended up reading the court's opinion and found all the words in the Conclusion section of the case. I looked up the meaning of the words and then re-read the conclusion for clarity, which made more sense to me the second time around. I actually had to look up another word, which I am including for extra credit :-)
Case: Vargas-Garcia v. INS, C.A. 9, 2002, April 5, 2002
Judge: Hon. Ferdinand F. Fernandez, United States Court of Appeals, Ninth Circuit
Allotrope: Two or more forms of the same thing, element or rule
Apotropaion: A charm to ward off evil spirits
Concatenation: Joining of two strings or linking two things together
Fossicking: Gem hunting or searching for something valuable in a field
Ameliorate (bonus word): To make better
Qadir Wahid
And who is Qadir Wahid? Read on:
Hello Mr. Shusterman,
I am very happy to know that I won the May 2002 Immigration Trivia Quiz. Following is the information you requested:
==========================================
1.
I have been a subscriber of your newsletter for about three years and I visit your web site for the latest immigration news almost daily.
2.
Nationality: Pakistani
Occupation: Senior Associate, Tax & Legal Services, PricewaterhouseCoopers, LLP
Immigration Status: Permanent Resident since June 2001 Career Goals: To make partner at a law firm and to go back to school for an LLM
3.
Personal Notes:
Mr. Shusterman, I cannot even begin to tell you how resourceful you web site has been for me. Your web site is my primary source of information for all immigration news and information. I have been consulting your web site for all my personal immigration matters for over three years now and I continue to check it on a daily basis.
I just finished law school (Suffolk University Law School in Boston) and the May 2002 Immigration Trivia Quiz was particularly interesting to me since it involved researching a case. I found Judge Fernandez's choice of words quite interesting and I had to search beyond the legal and English dictionaries to find the meaning of the words. Winning this quiz has been personally gratifying for me.
Thank you so much for doing a superb job of keeping us informed and educated.
==========================================
Mr. Shusterman, after I send this message, I will go ahead and fill out the consultation form on your web site and then set up an appointment with your office.
Thank you so much for your time and consideration.
Qadir Wahid
Congratulations, Qadir!
Carl Shusterman
Certified Specialist in Immigration Law, State Bar of California
Former U.S. Immigration & Naturalization Service Trial Attorney (1976-82)
Board of Governors, American Immigration Lawyers Association (1988-97)
Phone: (213) 623-4592 Fax: (213) 623-3720
Law Offices of Carl Shusterman, 600 Wilshire Blvd., Suite 1550
Los Angeles, California 90017
"Once I thought to write a history of the immigrants in America. Then I discovered that the immigrants were American history."
– Professor Oscar Handlin, Harvard Historian
Newsletter US Immigration Update June 2002 – Quick Links
About Us
Back Issues of Our Newsletter
Citizenship
Client Testimonials
Forms Download
Green Cards
Job Search
PERM
Processing Times
Schedule a Legal Consultation
Subscribe to Our Newsletter
Success Stories
Temporary Visas
Visa Bulletin
June 10, 2002
Disclaimer: This newsletter is not intended to establish an attorney-client relationship. All information contained in this newsletter is generalized. Any reliance on information contained herein is taken at your own risk.