Volume Two, Number Six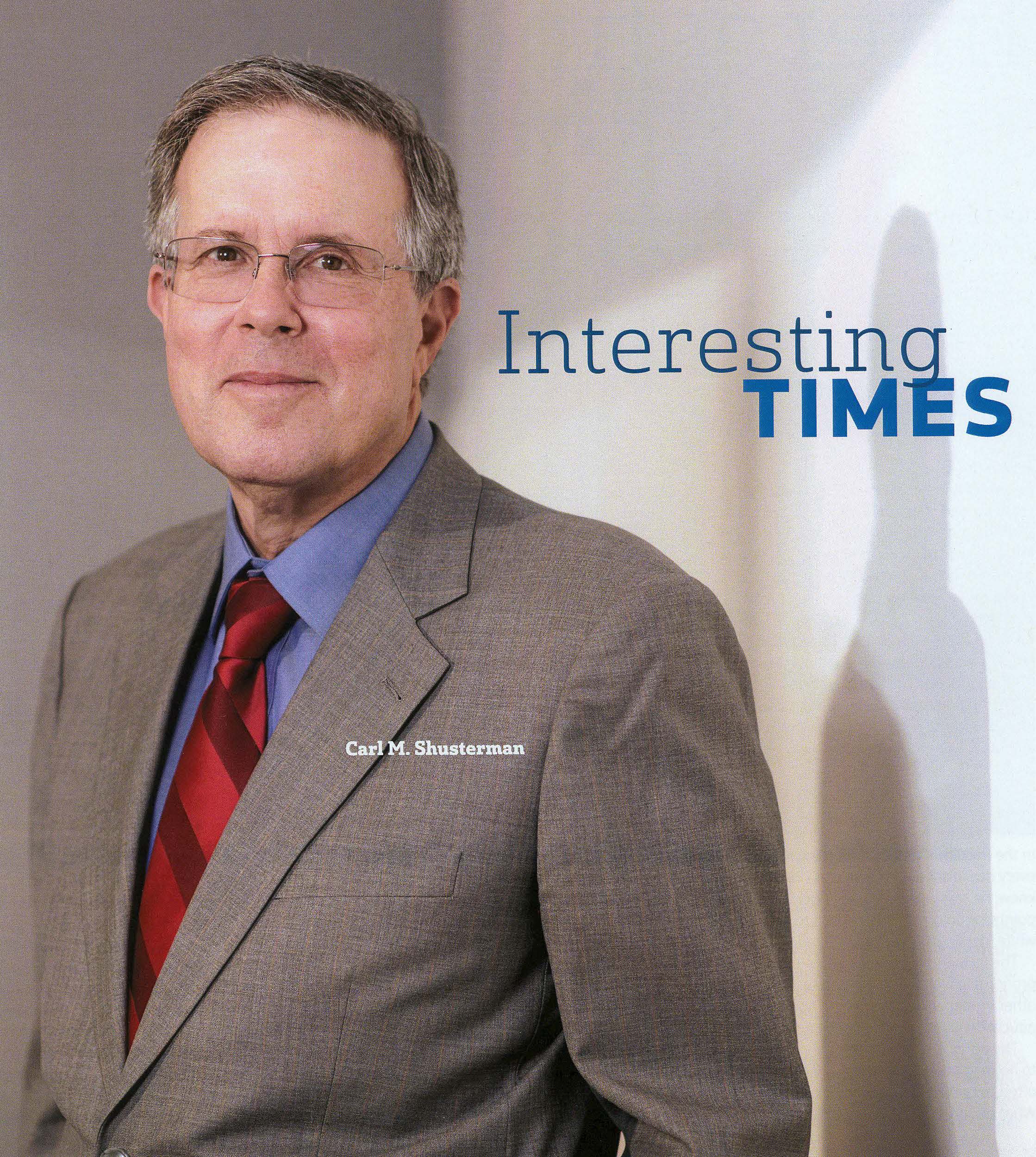 SHUSTERMAN'S IMMIGRATION UPDATE is the Web's most popular e-mail newsletter regarding U.S. immigration laws and procedures with over 60,000 subscribers located in more than 150 countries. It is written by a former INS Trial Attorney (1976-82) with over 30 years of experience practicing immigration law.
Published by the Law Offices of Carl Shusterman, 600 Wilshire Blvd, Suite 1550, Los Angeles, California, 90017. Phone: (213) 623-4592 x0.
Subscribe to our E-Mail Newsletter, join the conversation on our Immigration Facebook Page, follow our Blog Posts and subscribe to our "How-To" Immigration Videos.

Client Reviews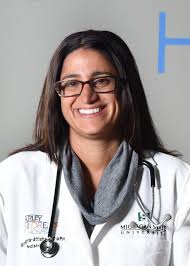 The Best Lawyer!
"I had the best experience working with Law Offices of Carl Shusterman. The staff is very professional, trustworthy, responsive, knowledgeable and helpful."
- Dr. R. Khan, Boston, Massachusetts
Read More Reviews
Zoom Consultations Available!
Newsletter US ImmigrationJune 1997 contains the following topics:
Table of Contents
1. July 1997 State Department Visa Bulletin
On June 11, we posted the July 1997 Visa Bulletin on the Web. The State Department's Web Site still shows the June numbers! All of the Family categories moved forward eight weeks or less. The worldwide first preference category did not move forward at all while the other worldwide categories moved slowly from one to five weeks. Most of the Employment categories remained current (no backlogs) except for the unskilled category which failed to move forward. The India 3rd preference category did not move at all, remaining at June 15, 1995. Similarly, the unskilled category remaines unchanged at April 1, 1990. For an explanation of what the categories, dates and symbols listed below mean, see https://www.shusterman.com/greencardsthroughrelatives.html and https://www.shusterman.com/greencardsthroughemployment/
FAMILY CATEGORIES
| Categories | Worldwide | India | Mexico | Philippines |
| --- | --- | --- | --- | --- |
| 1st | 4-08-96 | 4-08-96 | 3-08-93 | 8-01-86 |
| 2A | 4-01-93 | 4-01-93 | 7-15-92 | 4-01-93 |
| 2B | 4-22-91 | 4-22-91 | 4-15-91 | 4-22-91 |
| 3rd | 3-22-94 | 3-22-94 | 8-01-88 | 1-15-86 |
| 4td | 12-22-86 | 3-22-85 | 5-01-86 | 2-01-78 |
EMPLOYMENT CATEGORIES
| Categories | Worldwide | India | Mexico | Philippines |
| --- | --- | --- | --- | --- |
| 1st | Current | Current | Current | Current |
| 2nd | Current | Current | Current | Current |
| 3rd | Current | 6-15-95 | Current | Current |
| Unskilled | 4-01-90 | 4-01-90 | 4-01-90 | 4-01-90 |
| 4td | Current | Current | Current | Current |
| 5td | Current | Current | Current | Current |
2. Immigration Government Processing Times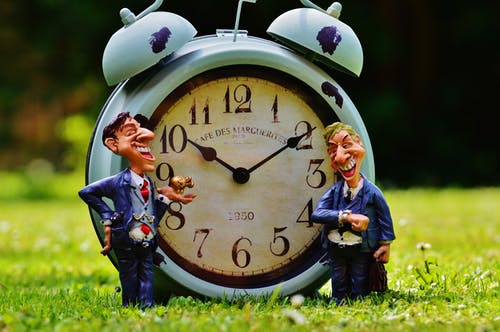 We link to the most recent immigration waiting times for each of the four USCIS Service Centers, the National Benefits Center and the Administrative Appeals Office. We also link to the processing times of all of the 83 USCIS District Offices and Sub-offices. We link to the Labor Department's page entitled "Processing dates for labor certification applications". Finally, we link to the State Department's "Visa Wait Times" page.
3. Employment-Based Immigration: National Interest Waivers
We have revamped and expanded our sections explaining how to obtain a green card through labor certification, reduction in recruitment, persons of extraordinary ability, multinational executives and managers, and outstanding professors and researchers.
Perhaps the most complete treatment of how to obtain a Green Card through a National Interest Waiver appears at https://www.shusterman.com/nationalinterestwaivers.html
While the second page lists general guidelines for what INS considers to be in the "national interest", the first page contains a table listing 36 separate occupations (e.g. artists, researchers, and scientists) with actual examples of over 100 persons who were granted National Interest Waivers.
4. National Study Shows Immigrants Net Gain for Economy
For years, the proponents and opponents of immigration to the U.S. have argued about the effects of immigration on the economy. Various professors and pro-immigrant groups have conducted statistical studies which demonstrated that immigration results in gains to the American economy. At the same time, other professors and anti-immigrant groups have reached opposite conclusions. Congress created the U.S. Commission on Immigration Reform in 1990 to make recommendations on the future of U.S. immigration policy.
The Commission selected the National Research Council to engage in a comprehensive study of the effects of immigration on the economy in order to resolve the question once and for all. In May 1997, the Council isssued a sober, systematic assessment of the economic effects of immigration. The result according to RAND economist James Smith, the lead researcher, is that immigrants add an estimated $10 billion to the ecomony every year. "The vast majority of Americans are enjoying a healthier economy as the result of the increased supply of labor and lower prices that result from immigration", Smith said. Because most of the taxes paid by immigrants are to the federal government, in areas where many new immigrants are concentrated, the state and local tax burdens on U.S. citizens are higher.
One result of the study which surprised the reseachers was that none of the available evidence suggests that American blacks have been especially hurt by immigration or by competition with immigrants. The report, entitled "The New Americans: Economic, Demographic, and Fiscal Effects of Immigration" is available online at http://www.nap.edu
To read a prepublication copy of the report online, go to the search feature of the reading room at the above URL and type in the word "immmigration". If you are interested in obtaining a copy of the report (Cost – $55 plus shipping charges), call 1(800)624-6242  1(800)624-6242 .
5. We've Got a New Name, Guess Our New Game
The bookmarks, they are a' changin'.  Our old URL (http://websites.earthlink.net/~visalaw) is not quite gone, but before it is, please set your browsers to our new, simpler URL: https://www.shusterman.com
Our new game? There's no need to guess. Just take a gander at Topic #6 below!  
6. Immigration Trivia Quiz:
Quiz Removed
7. In God We Trust: All Others Must Pay Cash
In two memoranda, dated March 28 and April 18, 1997, INS's Office of Financial Management announced a new "get tough" policy on persons who use personal checks to pay for INS applications. The later memorandum, however, is considerably more lenient than the earlier memo. In brief, individuals who use personal checks to pay for applications and petitions at local INS offices are required to present one of the following government-issued picture ID documents: (1) A driver's license; (2) Passport; (3) Green Card or (4) an INS-issued Employment Authorization Document (EAD).
Non-citizens who have been issued Social Security Cards are required to provide their social security numbers as well. Citizens can not be required to provide their social security numbers, but may be required to provide a second form of ID "if it seems prudent to do so." Numbers for both forms of ID must be written on the check. The INS states that in 1996, it lost over $1.5 million in fees because of bad checks.
The new policy probably may not solve the problem since most applications and petitions are mailed into INS District Offices and Service Centers. The April 18 memo exempts such checks from the strict new requirements. However, it directs all such offices to establish procedures for halting the processing of an application for which a bad check has been presented. Copies of the two memoranda may be seen at this site
8. Physicians: Finding a Government Agency to Sponsor You
This month's issue of SHUSTERMAN'S IMMIGRATION UPDATE is not featuring a "Web Site of the Month", but if we were, it would be that of the Rural Recruitment and Retention (RRR) Network. Simply click on the word "Physicians" on https://www.shusterman.com
and click again on "States with Conrad 20 Programs, Requirements and Contact Persons (5-14-97)". Suddenly, you will be transported to the RRR Network, specifically "The Page for J-1 Physicians".
Listed are all of the states which participate in the Conrad State 20 J Waiver Program. The page lists the state, the contact person, their address, phone and fax numbers. Also listed are specific requirements for the waiver program in the state. For example, Indiana specifies "family practice only" for J-1 waivers. What if you are an IMG, not in J-1 status, but are looking for employment and need a sponsor for permanent residence? Click on https://www.shusterman.com/physiciandoctorjobsearch.html
Scroll down just below the Statue of Liberty with a stethoscope around her neck, and you will soon find yourself in the "RRR State Listing", a list of all states participating in the Rural Recruitment and Retention Network, even those which do not sponsor physicians for J-1 waivers. We have compiled a state-by- state chart. Simply click on the state where you would like to work and find contact persons, addresses, phone numbers, e-mail addresses, special requirements, and occasionally the state will even have its own web site. In applying for either (1) a J-1 waiver, (2) H-1B status or (3) a green card, the first step is always to line up a suitable employer. After you do so, the legalities follow.
9. The Battle over the New Immigration Law Shifts to the Courts
Despite the obvious errors and ambiguities in the new immigration law, in the eight months since its enactment, Congress seems in no hurry to pass a technical corrections act to make some sense out of the law. The difficult task of interpreting the new law has fallen on the INS, the State Department, and to an increasing extent on the Federal Court. An entire web page could be filled with dozens of pending cases where a person is trying to seek either a legal benefit or avoid deportation. In this month's issue of SHUSTERMAN'S IMMIGRATION UPDATE, we focus on one particularly troublesome provision of the new law, suspension of deportation.
Consider the case of Peter Zawadski,a young man from Poland who entered the U.S. in 1989 as a tourist and immediately applied for political asylum based on his activities in the Solidarity Movement. Given the huge backlog of asylum applications, by the time the INS interviewed Mr. Zawadski several years after he submitted his request for asylum, the Communist government in Poland had fallen and Solidarity had assumed power. Mr. Zawadski's application was denied and he was placed in a deportation hearing before an Immigration Judge.
Since he had resided in the U.S. for over seven years at the time of his hearing, and because his forced departure from the U.S. would result in an "extreme hardship" to his wife, a lawful permanent resident from Mexico. Since his wife speaks perfect English, and their child is a citizen of the U.S., Mr. Zawadski's application seemed like a sure winner. The only problem was that a few weeks after he was placed in deportation proceedings, the new law passed.
One section of the new law requires that a person acquire the period of continuous physical presence (in this case, seven years) before he is placed in deportation or removal proceedings. In Mr. Zawadski's case, the seven-year period occurred after he had received his Order to Show Cause charging him with being deportable from the U.S., but before the passage of the new law and before he had his hearing with the Immigration Judge.
Was the law meant to be applied retroactively? Did it apply to those who were served with an Order to Show Cause (OSC) rather than a notice to appear (NTA), the document required by the new law for persons in removal proceedings? The Judge said yes to both questions, and ordered Mr. Zawadski to depart the U.S. within nine months.
While his case remains on appeal, the Board of Immigration Appeals (BIA) agreed with the judge's holding on February 20, 1997 in the case of Matter of N-J-B-. However, Matter of N-J-B- is being appealed to the Federal Courts, and similar cases are challenging this holding in other Federal Courts. In the U.S. Court of Appeals for the Ninth Circuit, our law firm is challenging the holding in N-J-B-.
If the various Federal Courts disagree, the Supreme Court of the U.S. will ultimately decide the fate of persons like Mr. Zawadski.
10. Appeals Court Dismisses CSS v. Reno (Late Amnesty)
Soon after President Clinton signed the new immigration law on September 30, 1996, we reported that under the authority of section 377 of the new law, the Department of Justice filed motions to dismiss the various "late amnesty" suits then pending in federal court.
On April 30, 1997, a three-judge panel of the U.S. Court of Appeals for the 9th Circuit ordered that Catholic Social Services, Inc. (CSS) v. Reno be dismissed under section 377. The plaintiffs have the options of (1) requesting a rehearing of the case, (2) a rehearing en banc (by 11 judges on the Court of Appeals), or (3) submitting a Petition for a Writ of Certiori from the Supreme Court of the United States.
In the meantime, persons holding Employment Authorization Documents (EADs) issued as a result of the CSS case have a right to be nervous as to whether their work cards will be renewed.
In general, they do not have to worry about an INS agent coming to their homes or places of work to arrest them or place them under removal proceedings. Other late amnesty cases like Neuman (formerly LULAC), Zambrano and Immigrant Assistance Project (IAP) remain pending. Since the dismissal of the late amnesty law suits may render the immigration status of hundreds of thousands of persons illegal and threaten them with the loss of their jobs, they should take immediate steps to evaluate any legal options which they possess to secure either a temporary or permanent visas. SHUSTERMAN'S IMMIGRATION UPDATE will continue to report on developments in the CSS and the other late amnesty cases as they occur.
Carl Shusterman
Newsletter US Immigration June 1997 Quick Links
About Us
Back Issues of Our Newsletter
Citizenship
Client Testimonials
Forms Download
Green Cards
Job Search
PERM Processing Times
Schedule a Legal Consultation
Subscribe to Our Newsletter
Success Stories
Temporary Visas
Visa Bulletin
June 11, 1997