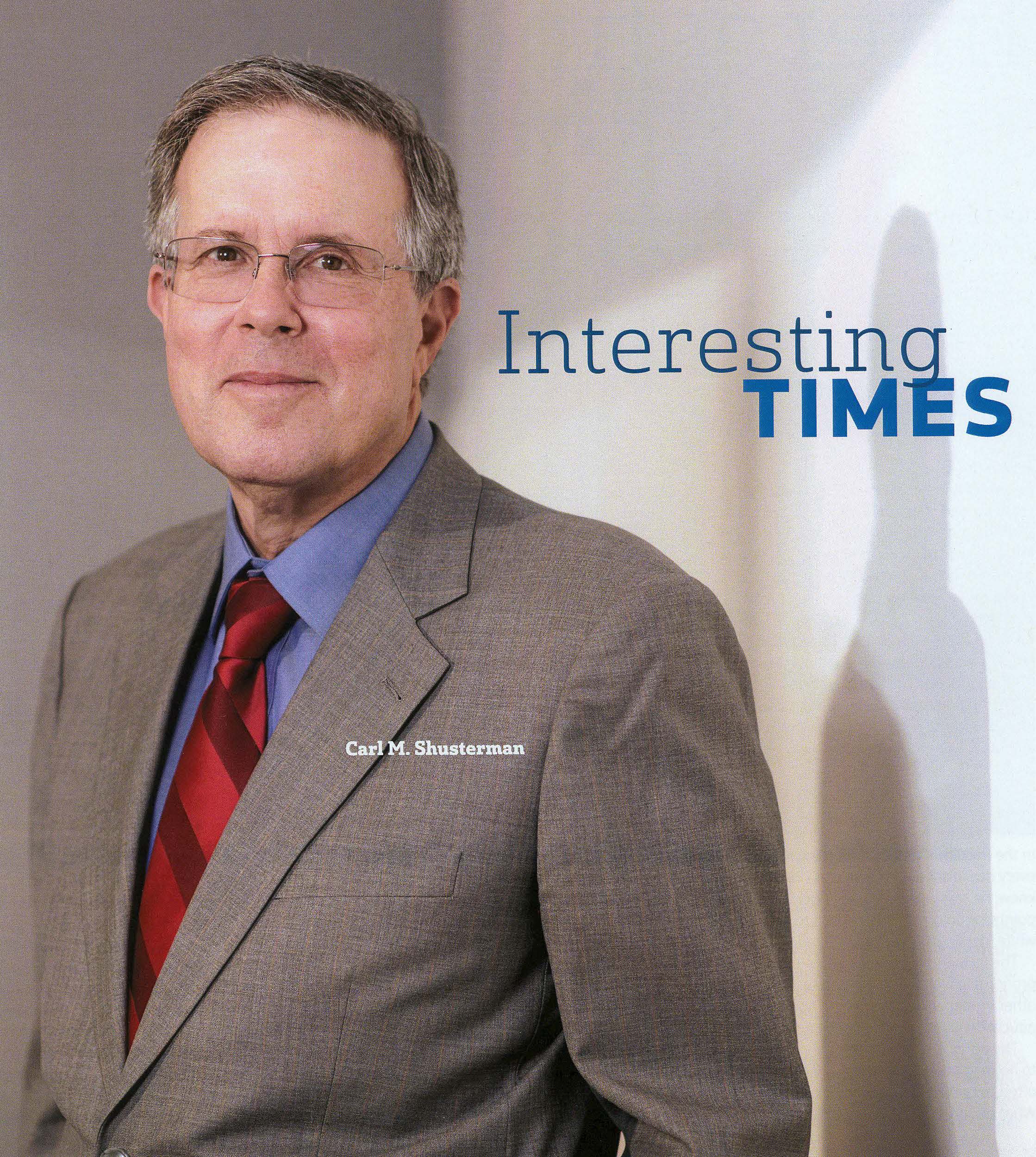 NEWSLETTER US IMMIGRATION June 1996  is the Web's most popular e-mail newsletter regarding U.S. immigration laws and procedures with over 40,000 subscribers located in more than 150 countries. It is written by a former INS Trial Attorney (1976-82) with over 30 years of experience practicing immigration law.
Published by the Law Offices of Carl Shusterman, 600 Wilshire Blvd, Suite 1550, Los Angeles, California, 90017. Phone: (213) 623-4592 x0.
Subscribe to our  E-Mail Newsletter, join the conversation on our Immigration Facebook Page, follow our Blog Posts and subscribe to our "How-To" Immigration Videos.
Client Reviews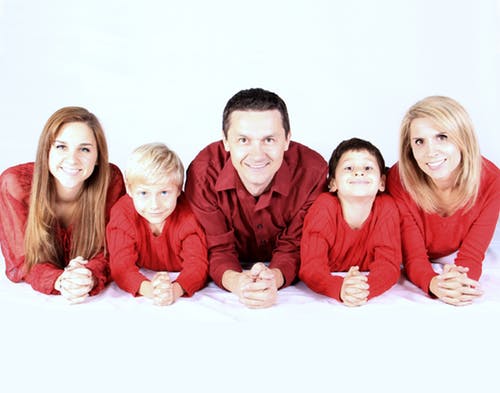 Professionalism and Care
"Mr. Shusterman helped me all the way since I arrived in the USA 17 years ago on a visiting scholar visa until this month when I have become a US citizen."
- Jose Mediano
Read More Reviews
Zoom Consultations Available!
Newsletter US Immigration June 1996
Table of Contents
1. June 1996 State Department Visa Bulletin
The July 1996 Visa Bulletin was released by the State Department today. As is typical in the summer, the visa numbers moved either slightly forward or not at all. There were even a few regressions. Family-based first preference (unmarried adult sons and daughters of U.S. citizens) for persons born in Mexico became unavailable. So did employment-based second preference (persons of exceptional ability and those with advanced degrees) for persons born in India.
The July Visa Bulletin is as follows:
FAMILY CATEGORIES
| Categories | Worldwide | India | Mexico | Philippines |
| --- | --- | --- | --- | --- |
| 1st | Current | Current | U | 5-01-86 |
| 2A | 12-22-92 | 12-22-92 | 5-15-92 | 12-22-92 |
| 2B | 3-1-91 | 3-1-91 | 3-1-91 | 3-1-91 |
| 3rd | 8-01-93 | 8-01-93 | 10-15-87 | 4-01-85 |
| 4td | 2-15-86 | 10-08-84 | 7-01-83 | 10-08-77 |
EMPLOYMENT CATEGORIES
| Categories | Worldwide | India | Mexico | Philippines |
| --- | --- | --- | --- | --- |
| 1st | Current | Current | Current | Current |
| 2nd | Current | U | Current | Current |
| 3rd | Current | U | Current | 2-01-95 |
| Unskilled | 5-08-87 | 5-08-87 | U | 5-08-87 |
| 4td | Current | Current | Current | 3-08-95 |
| 5td | Current | Current | Current | Current |
2. Immigration Government Processing Times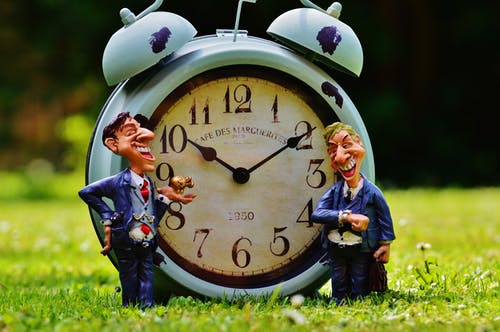 We link to the most recent immigration waiting times for each of the four USCIS Service Centers, the National Benefits Center and the Administrative Appeals Office. We also link to the processing times of all of the 83 USCIS District Offices and Sub-offices. We link to the Labor Department's page entitled "Processing dates for labor certification applications". Finally, we link to the State Department's "Visa Wait Times" page.
3. Immigration Trivia Quiz: Perception vs. Reality
White Americans think of the U.S. as 49.9% white, 23.8% black, 14.7% Latino and 10.8% Asian. What are the actual percentages?
In 1910, 16% of the U.S. population was foreign-born. What was this percentage in 1990?
Over 1.2 million persons legally immigrated to the U.S. in 1910. Over 1. 5 million persons legally immigrated to the U.S. in 1990. According to the INS, how many persons legally immigrated to the U.S. in 1994 (the latest year for which numbers are available)?
Answers to the Immigration Trivia Quiz: See Topic #10
4. Update on New Immigration Legislation
Congress is considering a number of major bills which would affect the immigration system. One has already passed, two are being considered by the House-Senate Conference Committees, and another has become a political football between the President and Congress.
A. The Terrorism Law
To summarize, the bill that has already passed is the Antiterrorism and Effective Death Penalty Act of 1996 (AEDPA). It was signed into law by President Clinton on April 24. What does this law have to do with immigration? To quote the President:
This bill also makes a number of major, ill-advised changes to our immigration laws having nothing to do with fighting terrorism. These provisions eliminate most remedial relief for long-term legal residents and restrict a key provision for battered spouses and children. The provisions will produce extraordinary administrative burdens on the Immigration and Naturalization Service. The Administration will urge the Congress to correct them in the pending immigration reform bill.
If anything, the President understated the significance of the terrorism law's effect on immigrants. Persons with ten or even twenty years residence in the U.S., with U.S. citizen children and parents, would lose their right to a deportation hearing if they originally entered the U.S. illegally. Fortunately, this particular provision of the law is not scheduled to take effect until November 1, 1996.
However, many of the provisions of the law relating to immigrants convicted of criminal acts are already effective. For example, most drug convictions are deportable crimes. However, before the passage of the terrorism law, certain long-time permanent residents, particularly those with U.S. citizen spouses and children could request a "waiver" of deportation from Immigration Judges if the hardship to their families would outweigh the seriousness of their crimes. The terrorism law eliminates most of these waivers.
How is the new law working in practice? Consider the case of Refugio Rubio, a 57-year-old construction worker from Mexico, a long-time permanent resident with seven sons, all of whom are U.S. citizens. When Mr. Rubio decided to apply for U.S. citizenship a few months ago, he dutifully revealed a drug conviction for which he was convicted in the 1970s.
INS called him in for his naturalization interview a couple of weeks ago, and immediately arrested him as a deportable alien. Unless Congress amends the terrorism law or the courts find it to be unconstitutional, Mr. Rubio's days in the U.S. are numbered. It is estimated that there are several thousand such cases across the U.S.
B. The Immigration Bill
The second bill being considered by the Congress is the omnibus immigration legislation. I was seated in the Gallery of the House of Representatives on March 21, 1996 when the House passed the so-called "Immigration in the National Interest Act of 1996" (H.R. 2202) by a vote of 333-87.
This bill would double the size of the Border Patrol, triple-fence the U.S.-Mexican border near San Diego (even though the Immigration Service is vehemently against this provision, fearing for the safety of their agents), and allow states to expel hundreds of thousands of school children because their parents brought them here illegally (even though mayors, police chiefs and school boards across the country oppose this provision, fearing increased illiteracy and gang involvement).
The chief sponsor of the House bill, Representative Lamar Smith (R-Tx) commented after the vote, "Americans got the whole loaf on illegal immigration and half the loaf of legal immigration reform. Three-fourths of a loaf tastes pretty good."
The Senate passed their version of "immigration reform" (S. 1664) on May 2. In some respects, the Senate bill would roll back some of the more extreme provisions of both the terrorism law and the House immigration bill. However, in a number of other respects, the Senate bill is identical to, or goes further, than the House bill.
See
https://www.shusterman.com/simpson.html (Link no longer operational.)
"Senate Bill Cracks Down on Illegal Immigrants"
for more information on the Senate bill.
A House-Senate Conference Committee is expected to iron out the differences between the two pieces of legislation and send a bill to President Clinton before July 4. The most hotly-contested issue is the expulsion of illegal immigrant children from public schools. The Senate bill does not contain such a provision although Presidential candidate and former Senate majority leader Robert Dole is on record supporting this provision.
Passage of this measure could trigger a filibuster in the Senate and/or a veto by the President. If the President signs a bill which contains the expulsion provision, the Supreme Court would have to revisit the landmark case of Plyler v. Doe, 457 U.S. 202 (1982) which requires states to provide public education to all students regardless of their immigration status. Even the dissenting justices in Plyler strongly expressed their belief that expelling students because of their lack of proper immigration status was a poor public policy.
Another important provision, one which has received scant attention in the press, is the issue of "entitlement bars". Both the House and the Senate bills would prevent persons who reside in the U.S. without papers from (qualifying for immigration benefits from) receiving immigration benefits unless they first leave the U.S. for a number of years. In most cases, those affected are close relatives of U.S. citizens and permanent residents whose petitions for permanent residence were approved by the Immigration Service many years ago. Altogether, 3.7 million persons are on such waiting lists. See
https://www.shusterman.com/entitlementbars.html
"Congress Passes 'Entitlement Bars'"
for specific information about the various types of bars contained in the legislation.
C. The Health Bill
Both the Senate and the House of Representatives have passed bills concerning health insurance reform. The Senate version (S. 1028) would extend the life of the "Conrad 20" program for foreign physicians seeking J waivers. See more under "Physicians" later in this update.
D. The Welfare Bill
Finally, the Welfare Bill which is caught in partisan wrangling between the Congress and the President would severely limit the ability of permanent residents to qualify for many types of public assistance. Fears that such a bill will be enacted later this year have help prompt a huge increase in applications for naturalization.
5. Important Government Phone Numbers
If my twenty years of experience in immigration law have taught me anything, it is that many problems can be solved simply by calling the right person. So, from time to time, I will publish important government phone numbers which will allow you to minimize stress and enable you to deal with the INS, the Labor Department and the State Department with as little friction as possible.
A. Free Immigration Forms – (800) 870-3676
INS has established a toll-free number for ordering forms. Some people are afraid to leave their name and address with INS (probably the same people who sent me e-mail questions without revealing their names!). My advice is not to volunteer any information which is not requested by the agency: "Just the form, please!"
B. Immigration Court Information System – (800) 898-7180
Has your asylum application been denied? Are you under deportation or exclusion proceedings? Some people are not sure. To learn the status of your case, call the toll-free number established by the Executive Office of Immigration Review (the agency that runs the Immigration Courts). Is the system foolproof? Read about my experiences with the system at
https://www.shusterman.com/immigrationcourt800phonenumber.html
C. The Immigration Card Facility (ICF) – (214) 655-1500
The ICF is not a government agency per se, but a private contractor based in Arlington, Texas. All alien registration cards (also known as "green cards" or form I-551's) are manufactured there. If more than six months have gone by since the temporary permanent residence stamp was placed in your passport and you still haven't received your plastic green card, you may want to give the ICF a call.
D. The INS Service Centers
Most immigration petitions and applications are processed by one of four service centers. INS has established a Telephonic Information Electronic Response System (TIERS) to assist you if you do not receive a response from INS within the normal processing times indicated on your receipt.
The phone numbers of the four service centers are as follows:
California Service Center (714) 360-2769
Nebraska Service Center (402) 437-5218
Texas Service Center (214) 767-7770
Vermont Service Center (802) 527-3160
6. Physician News
Under "Update on New Immigration Legislation", listed above, I briefly mentioned a Health Bill which was recently passed the Senate (S.1028) which contains a provision to extend the life of the "Conrad 20" program which provides for state-sponsored J waivers for International Medical Graduates.
What may be good news for the Conrad program may not be received with great glee by physicians wishing to be sponsored by HUD or the Department of Agriculture. For more information, see
https://www.shusterman.com/img96.html (Link no longer operational.)
"New Bill Would Affect J-1 Physicians"
7. Editorial: Congress Casts Aside Powerless Foreign Workers
What happens when Congress establishes a program to import foreign-born health workers to fill a shortage, and midway into the program, the shortage abates? This editorial describes how Congress caved in to a powerful lobby and ignored its own commissioned report to extend the Immigration Nursing Relief Act. Written by Gil Roy D. Gorre of the American Business Council for Fair Immigration Reform, this column is located at
https://www.shusterman.com/gorre.html (Link no longer operational.)
"Like Discarding a Squeezed Lemon"
8. Employers: How to Protect Your Company From Immigration Liability
As of March 20, 1996, INS decreed that employers could no longer accept the old green cards for I-9 purposes. What about the hundreds of thousands of persons who are permanent residents but never obtained the new cards? Must they be fired? May employers request alternative documentation? Read about your responsibilities as an employer at
https://www.shusterman.com/hr-rules.html (Link no longer operational.)
"New Green Cards: Six Rules for HR Director"
What you learn may surprise you!
9. New Deportation Regulations Issed
On July 1, 1996, new regulations regarding deportation and exclusion hearings will become effective. The new regulations severely limit the rights of aliens to submit Motions to Reopen or Reconsider their cases. In some cases, it is important to file these motions with the Immigration Courts or the Board of Immigration Appeals now. Read about the new rules at
https://www.shusterman.com/eoir-reg.html
"New Deportation/Exclusion Regulations Issued" (Link no longer operational)
10. Answers to the Immigration Trivia Quiz
Americans are 74% white, 11.8% black, 9.5% Latino and 3.1% Asian.
In 1990, 7.9% of Americans were foreign-born.
In 1994, INS estimates that just over 800,000 persons legally immigrated to the U.S. Illegal immigration totaled approximately 300,000.
Approximately 195,000 residents leave the U.S. annually.
Nothing on this or associated pages, documents, comments, answers, e-mail, articles or other communications should be taken as legal advice for any individual case or situation. The responses and information are intended to be general and should not be relied upon for any specific situation. For legal advice, consult an attorney experienced in immigration law.
Carl Shusterman
Newsletter US Immigration June 1996  Quick Links
About Us
Back Issues of Our Newsletter
Citizenship
Client Testimonials
Forms Download
Green Cards
Job Search
PERM
Processing Times
Schedule a Legal Consultation
Subscribe to Our Newsletter
Success Stories
Temporary Visas
Visa Bulletin
June 11, 1996