Volume Eight, Number Seven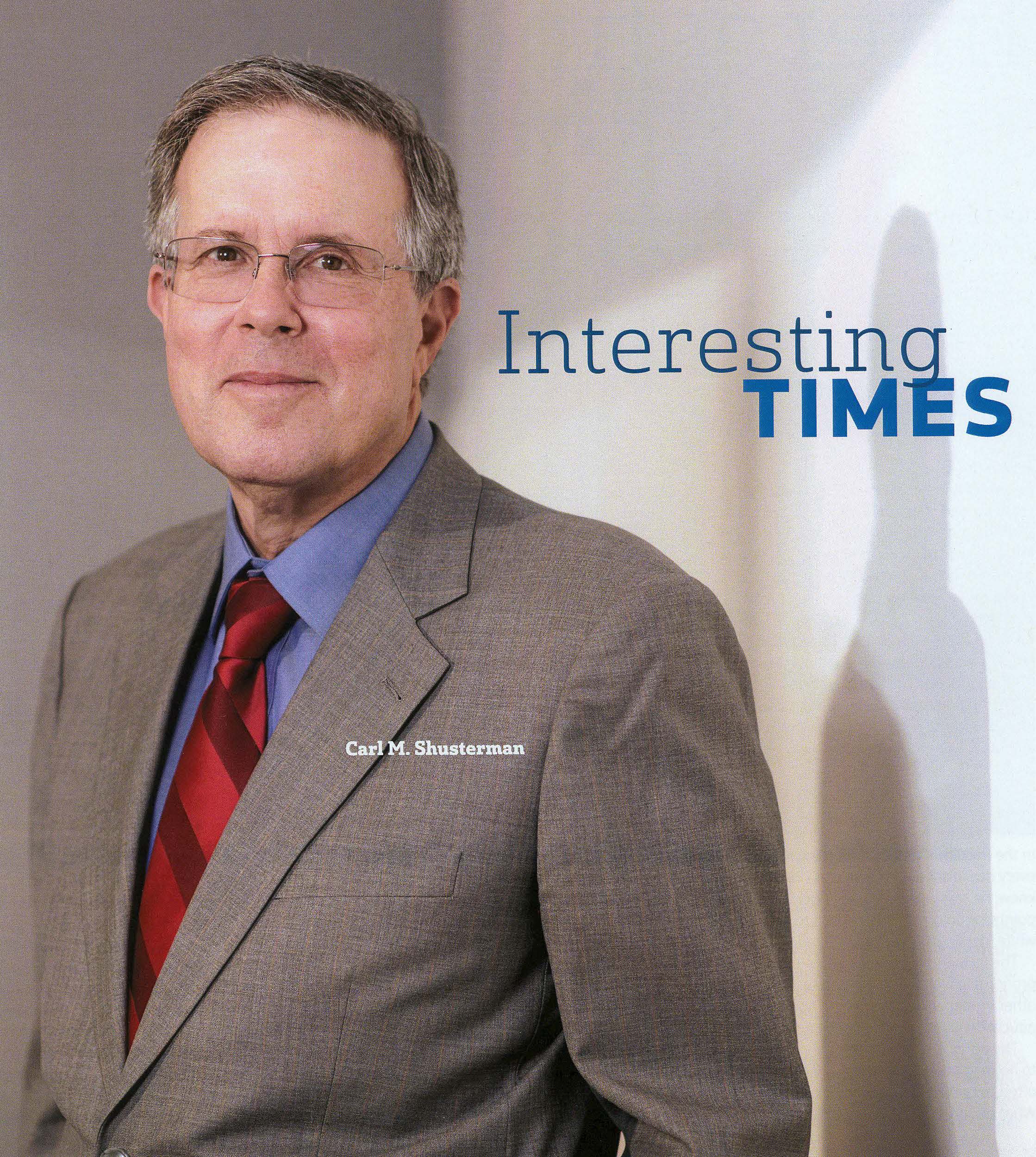 SHUSTERMAN'S IMMIGRATION UPDATE is the Web's most popular e-mail newsletter regarding U.S. immigration laws and procedures with over 40,000 subscribers located in more than 150 countries. It is written by a former INS Trial Attorney (1976-82) with over 30 years of experience practicing immigration law.
Published by the Law Offices of Carl Shusterman, 600 Wilshire Blvd, Suite 1550, Los Angeles, California, 90017. Phone: (213) 623-4592 x0.
Subscribe to our E-Mail Newsletter, join the conversation on our Immigration Facebook Page, follow our Blog Posts and subscribe to our "How-To" Immigration Videos.
Client Reviews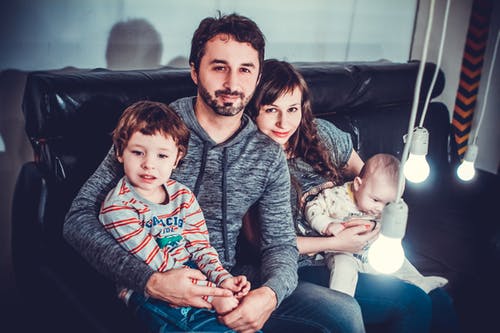 Life Saver
"After wasting thousands of dollars on other lawyers, Mr. Shusterman was life saver. I recommend him hands down!"
- Mukta Mohan, Buffalo, New York
Read More Reviews
Zoom Consultations Available!
TABLE OF CONTENTS:
Newsletter US Immigration Update July 2003
NEWS FLASHES:
BIA E-Mail Notification System– The Board of Immigration Appeals (BIA) has announced the start of a system that notifies users of new precedent decisions by the BIA and the Attorney General by e-mail.In addition, subscribers will be notified of other important information issued by the BIA.The service is free, and may be accessed from our "Deportation" page at

https://www.shusterman.com/deportationdefense.html#6

BCIS Director Confirmed– On June 19, Eduardo Aguirre, Jr. was unanimously confirmed by the Senate as the first Director of the Bureau of Citizenship and Immigration Services (BCIS). Mr. Aguirre was appointed to this position by President Bush in February.
Kurzban's Immigration Law Sourcebook– For the last few weeks, we have been running banner advertisements on our web site for Kurzban's Immigration Law Sourcebook. This 1200+ page book discusses how to obtain temporary visas, permanent residence and citizenship in the U.S. It also covers asylum, relief from deportation and federal litigation. For many years, I have recommended this volume to attorneys who want to specialize in immigration law. It is published by the American Immigration Lawyers Association. For more information, see

https://www.shusterman.com/kb.html

L Visas– As the unemployment rate continues to rise, some lawmakers are considering legislative action to cure perceived abuses in the L (multinational executives, managers and persons with specialized knowledge) visa category. Rep. John Mica (R-FL) has introduced a bill (H.R.2154) in the House of Representatives that would prohibit employers from outsourcing L-1 employers. On July 10, Rep. Rosa DeLauro (D-CT) introduced the "L-1 Nonimmigrant Reform Act" (H.R.2702) which would 1) set an annual cap on the L visa category at 35,000; 2) limit L visa holders to a maximum stay of three years; 3) end the Blanket L program; 4) provide no lay-off protections to prevent displacement of U.S. workers; 5) establish a prevailing wage requirement; 6) require two years of prior employment for the employer during the three years immediately before the transfer; and 7) provide for Department of Labor enforcement. To read the complete text of H.R.2702, see

https://www.shusterman.com/pdf/hr2702.pdf
(PDF File)
According to the BCIS's fiscal year 2002 Statistical Yearbook that was released in late June, 313,699 nonimmigrants were admitted as L-1 intracompany transferees, a decrease of approximately 15,000 from FY 2001. This is less than the number of J-1 exchange visitors and F-1 students and far less than the number of B-2 visitors who were admitted in FY 2002.We were quoted when "IT Services Business Report" wrote about L visas in their June 20th issue:

https://www.shusterman.com/pdf/l-vsa603.pdf
(PDF File)

Legislation– On July 10, the Senator John Cornyn (R-TX) introduced "The Border Security and Immigration Reform Act of 2003". Senator Cornyn, in his press release, states passage of his proposal would "bring hard-working immigrants out of the shadows and onto our tax rolls, while removing incentives for human smuggling and other exploitation." We link to the Senator's press release, his summary of the bill and the complete text of the bill from our "Immigration Legislation" page at

https://www.shusterman.com/legislationusimmigration.html#6A
The bill would create a guest worker program. There is sure to be a debate as to whether the intended beneficiaries of the bill can be free of exploitation unless they can eventually be eligible to achieve permanent residence and U.S. citizenship.

Montserrat TPS– The Department of Homeland Security has extended Temporary Protected Status for certain nationals of Montserrat for another year to August 27, 2004. The re-registration period began on July 1, 2003 and ends on September 2, 2003. See

http://www.uscis.gov/ilink/docView/FR/HTML/FR/0-0-0-1/0-0-0-88492/0-0-0-88513/0-0-0-88917.html

One Man's Odyssey Revisited:When one of our clients applied for Special Registration last December 16, he wrote about his experiences registering and in detention. Many thousands of readers read each of his installments as soon as we posted them on the web. Now, there is a surprising and positive new development in his story. See

https://www.shusterman.com/specialregistrationstory.html
and scroll down to the end of his story to read the latest development.

Revalidation of Visas in the U.S.– The State Department has estimated that it now takes 10-12 weeks to revalidate an E, H, I, L, O or P visa in the U.S. For more information, click "Revalidating (or Renewing) Visas in the U.S." on our "State Department Immigration Resources" page at

https://www.shusterman.com/departmentofstateusimmigration.html#1

September 11th– In our June 2003 newsletter, we linked to the June 2 report issued by the Justice Department's Office of the Inspector General criticizing the treatment of the so-called "September 11th Detainees", who turned out primarily to be young Moslem men who were detained for weeks or months without bond or access to attorneys for minor immigration violations in the aftermath of the September 11th attacks. On June 25, the Senate Subcommittee on Immigration, Border Control and Citizenship held an oversight hearing regarding the report at which the Inspector General and other witnesses testified. We link to the testimony from both our "September 11th" page at

https://www.shusterman.com/september11immigration.html#3
and our "Immigration Legislation" page at

https://www.shusterman.com/legislationusimmigration.html#3

Service Center Phone Lines Closed– On June 9, the BCIS stopped accepting telephonic inquiries from the public at the agency's service centers. All inquiries, except those in premium processing cases, must now be made directly to the BCIS's National Customer Service Center (NCSC) at (800) 375-5283.Caveat: Many of the persons answering the calls are contractors who are working from scripts and are not familiar with immigration concepts and terminology. Other personnel have received training similar to that of Service Center Information Officers. If the latter type of person cannot respond to your question, it will be referred in writing to the appropriate Service Center that is given 14 to 30 days to respond. If you do not receive a response within 30 days, the BCIS recommends that you again phone the 800 number, and a call will be made from the NCSC to the appropriate Service Center in an attempt to answer your question. see

http://uscis.gov/graphics/services/casestatus.htm (Link is no longer operational)
Good luck!

SEVIS– By August 1, educational institutions and exchange visitor sponsors are required to create database records and issue SEVIS documentation to ALL foreign students and exchange visitors in the F, M and J visa categories. We link to both BCIS's and NAFSA's SEVIS pages from our "Student" page at

https://www.shusterman.com/f1students.html#5

Temporary Protected Status– On July 10, the BCIS announced that it was extending TPS for certain Salvadorans for 18 months until March 9, 2005.
Visa Waiver – Machine Readable Passports to be Required – In a new security measure, the State Department will require all persons who enter the U.S. under the visa waiver program after October 1, 2003 to possess machine-readable passports. Machine-readable passports are preferable for security reasons since they contain biometric identifiers. See http://travel.state.gov/state160834. (Link is no longer operational.)
Visa Issuance– State Department Requires Interviews: On July 7, the State Department revised its regulations to require personal interviews in nearly every case where a person applies for a temporary visa to enter the U.S. Starting August 1, it will all but impossible to obtain a nonimmigrant visa abroad without undergoing an interview. Hopefully, this change will result in increased security. Certainly, it will take a longer time to obtain a visa. Be sure to plan ahead. See the State Department memo to consulates at

http://travel.state.gov/state136100. (Link is no longer operational.)
and the new regulations at

https://www.shusterman.com/pdf/dosregs703.pdf

(PDF File)
1. August 2003 State Department Visa Bulletin
On July 15, we posted the August 2003 Visa Bulletin, the same day that the State Department posted the dates on their web site.
Movement in the worldwide family categories was a little more rapid than usual. All of the worldwide family categories advanced between two and six weeks.
The Mexican categories moved forward between one and ten weeks while the Philippine family categories advanced between one and 11 weeks, much faster than had been expected.
The Visa Bulletin also warns that "continued heavy demand for numbers could require the retrogression of the INDIA Family Fourth preference category for September. This action may be necessary to hold issuances within the annual numerical limit."
The Visa Bulletin creates false expectations. As long as a category advances less than four weeks each month, the waiting period listed on the bulletin cannot be relied upon. Unless Congress acts to reform the family-based system, the 3.5 million persons waiting to immigrate to the U.S. based on approved family-based petitions should consider other options for immigrating.
All of the employment-based numbers remain current. The time to apply for your labor certification or visa petition is now.
2. Immigration Government Processing Times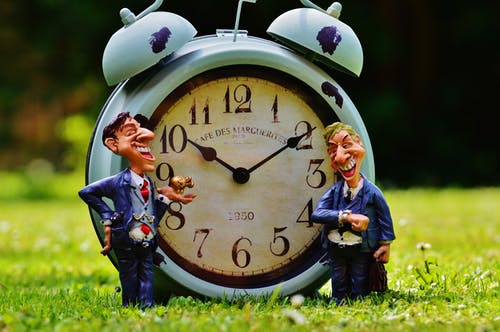 We link to the most recent immigration waiting times for each of the four USCIS Service Centers, the National Benefits Center and the Administrative Appeals Office. We also link to the processing times of all of the 83 USCIS District Offices and Sub-offices. We link to the Labor Department's page entitled "Processing dates for labor certification applications". Finally, we link to the State Department's "Visa Wait Times" page.
3. Physicians: HHS Begins Sponsoring Primary Care Doctors
It was the worst of times. It is now the best of times.
Since the bleak days of early 2002 when the USDA announced it would cease operating as an interested government agency (IGA) sponsoring foreign-born physicians for J waivers, three significant changes in the IGA waiver program have turned a negative for medically-underserved areas into a positive:
On November 2, a law was enacted which increased the number of J waivers for physicians which each state could recommend by 50%, from 20 to 30 annually. In addition, where some of the largest states formerly lacked Conrad programs, today virtually all states have their own programs. Also, where few states formerly sponsored specialists for waivers, today a majority of states do so. Finally, states that formerly had inadequate programs now have full-fledged ones. For example, the new, and vastly improved, Texas program started accepting applications on July 2. We link to all state programs which have web sites at

https://www.shusterman.com/physiciansusimmigration.html#8

As we announced in the January 2003 issue of SHUSTERMAN'S IMMIGRATION UPDATE, the Delta Regional Authority (DRA) has applied to the State Department to act as an IGA. The DRA's application remains pending. We promise to explain how to qualify for DRA sponsorship as soon as the program is approved.
The latest news is that, as of June 12, the Department of Health and Human Services (HHS) now has a program that is up and running. We informed you about the HHS program, also in the January 2003 issue of SHUSTERMAN'S IMMIGRATION UPDATE. It took the Office of Management and Budget quite a while to approve HHS's application form. However, while the form was being reviewed, HHS changed a couple aspects of their program for the better. The good news is that HHS will not require a state to use up all of their 30 slots before they will sponsor a physician, and that they will not require a physician to possess a medical license in the state of intended employment prior to recommending him or her for a J waiver.
The bad news is that the HHS program contains a variety of restrictions that are not found in most of the Conrad 30 programs. HHS sponsorship is limited to primary care physicians who practice in federal- designated medically underserved areas. Eligible physicians must have already completed their medical residencies in order to apply. Credentialing requirements will slow down the recommendation process considerably.
For a full explanation of what the new HHS program means to you, see our HHS Physician J Waiver FAQ at
https://www.shusterman.com/hhs603-faq.html
The bottom line is that if you are a physician seeking a J waiver, your first choice should generally be a Conrad 30 program or the Veterans Administration. The chief virtue of the HHS program is that the Department possesses a pool of unlimited numbers. If you are a primary care physician and your job offer is located in a state where the numbers have run out, you may wish to consider requesting a waiver recommendation from the HHS.
4. Obtaining Your Green Card through Labor Certification
(Third in a Series of Articles)
Each State has different guidelines about the case presentation. You can often find this information on the web site of the State Workforce Agency (SWA) in the state in which your job is located. We link to the web sites of the SWAs at
https://www.shusterman.com/departmentoflaborusimmigration.html#11
The quality of the web site for each state can vary immensely. For example, Minnesota's web site is excellent while Vermont's is very limited. It is often better to call the SWA for more detailed information than what is listed on their web site. As a general rule, an employer must submit the following for Reduction- in-Recruitment (RIR) processing:
A formal, written request for RIR processing.
Two identical, double-sided ETA-750A forms with original signatures of the employer.
Two identical, double-sided ETA-750B forms with original signatures of the foreign worker.
A Prevailing Wage Determination from the SWA.
Employer's 10-day internal job posting, which must include dates of posting, where posted, and number of applicants. Posting to be signed and dated by individual with actual hiring authority.
Employer's signed Recruitment Results Report. The report should contain a summary of the recruitment efforts over the previous six months – number of applicants who applied for the job, number hired, and number not hired with reasons for not hiring. The Employer is not required to include the names and addresses of applicants or resumes in this Recruitment Results Report.
Employer's proof of recruitment done WITHIN THE SIX MONTHS IMMEDIATELY PRECEDING the date of submitting the RIR application, not from the date of the employer's signing of the application.
Education Equivalency Evaluation Report if the foreign worker's degree required for the subject position was not received from a U.S. college or university.
Proof of the alien's current legal status. As a general rule, an Employer must submit the following for a Regular (non-RIR) labor certification
A formal, written request for labor certification processing.
Two identical, double-sided ETA-750A forms with original signatures of the employer.
Two identical, double-sided ETA-750B forms with original signatures of the foreign worker.
A Prevailing Wage Determination from the SWA.
A Draft of the proposed advertisement.
Education Equivalency Evaluation Report if the foreign worker's degree required for the subject position was not received from a U.S. college or university.
Proof of the alien's current legal status Where you are represented by an Attorney, he or she must also include Form G-28, Notice of Entry of Appearance as Attorney or Representative.
Next month: What to expect after filing a Reduction in Recruitment Labor Certification.
5. Immigration Trivia Quiz:
Quiz Removed.
6. Green Card Lottery: State Department Notifies "Winners"
On June 24, the State Department (more specifically, the Kentucky Consular Center in Williamsburg, Kentucky) notified 111,000 persons that they had "won" the DV-2004 green card lottery. However the law provides that only 50,000 persons can obtain permanent residence through the lottery in any fiscal year. What is the catch?
First, the State Department knows from past experience that many of the 7.3 million persons who applied for the lottery, including the 111,000 "winners", will not qualify for permanent residence in the U.S.
Why not? To start, an incredible 2.9 million persons were disqualified for failing to properly complete their applications or because their applications were not submitted in a timely fashion. Of the "winners", some can not meet the minimum educational requirements. Others are present in the U.S. illegally and are ineligible to adjust their status. Some are from countries where the number of "winners" exceeds the maximum (3,500) permitted by law: Ghana (7,000), Ethiopia (6,000), Egypt and Morocco (both 5,000).
We have long advocated applying for the lottery without paying an attorney – see the transcript of our online chat "How to Enter the Green Card Lottery…Without Paying an Attorney" on our "Green Card Lottery" page.
However, when you are notified that you have "won" the visa lottery, we recommend that you immediately hire the most knowledgeable and experienced immigration attorney that you can find. Why?
Because all "winners" must obtain permanent residence between October 1, 2003 and September 30, 2004, a fairly narrow window of opportunity. Come September 30 each year, thousands of "winners" still have not received their green cards, and turn into losers. It never fails!
Start by reading the State Department's press release and the number of "winners" from each country (the names are not made public) on our "Green Card Lottery" page at
https://www.shusterman.com/greencardlottery.html
We wish the best of luck to all the "winners"!
7. Immigration Basics: A Simple Guide to Naturalization
In our continuing quest to keep you up to date with the latest changes in immigration laws and procedures, we sometimes tend to forget that many of our readers could benefit from a regular feature in our newsletter which discusses the basics of various types of temporary visas, different ways of achieving permanent residence, naturalization, relief from deportation, advice to employers and recruiters, etc.
What better subject to begin with than naturalization? In 1976, I was hired as an INS General Attorney (Naturalization). Because our law firm has been assisting clients become U.S. citizens for over 20 years, we have had the opportunity to handle all types of naturalization cases from the routine ones to those involving extremely complex issues.
Naturalization applicants, with the exception of some members of the U.S. Armed Forces need to be permanent residents of the United States, usually for at least five years. Persons who are married to U.S. citizens need only be permanent residents for three years in order to be eligible for naturalization if (1) they have been married for at least three years; (2) their spouse has been a citizen for the entire three years; and (3) they are living together with their spouse. A person is allowed to apply for naturalization three months before they are eligible.
An applicant for naturalization must be physically present in the U.S. for at least 50% of the required residency period. That means that a person subject to the five-year (60 months) residency period must be present in the U.S. for at least 30 months while a person subject to the three-year (36 months) residency period must be present in the U.S. for at least 18 months.
If a green card holder leaves the U.S. for one year or more (using a Re-Entry Permit), his period of physical presence for naturalization purposes is broken (assuming that he has not submitted form N-470, Application to Preserve Residence for Naturalization Purposes), and he must return to the U.S. for four years and a day (if he is subject to the five-year rule) or two years and a day (if he is subject to the three-year rule) before he is eligible for naturalization.
In addition to the residency and physical presence requirements, a naturalization applicant must demonstrate that he is a person of good moral character, that he is loyal to the U.S. and generally must pass examinations in English and in U.S. history and government.
Good moral character can be a tricky issue. The immigration laws do not define what good moral character is, only what it is not. Persons with criminal arrests or convictions, even in the distant past, beware!
On your naturalization application, you must reveal all. If you had an arrest that never resulted in a conviction, you must reveal it anyway. Attach a certified copy of the arrest record from the police department along with proof that the charge was dismissed. Failure to do so could have grave consequences. A man who failed to reveal a 20-year-old arrest (All charges were dismissed.), obtained citizenship, had his records reviewed AFTER he was naturalized, and was notified by the INS that they intended to revoke his citizenship. We defended him and he was able to keep his citizenship, but only after a long battle.
What if you were convicted of a crime, but the conviction was expunged and your criminal attorney advised you that you did not have to reveal the conviction? Reveal it anyway! Otherwise your application for naturalization may be denied because you made false statements at your naturalization interview, and therefore, are not a person of good moral character.
However, if you have ever been convicted of a criminal offense, even if it was a misdemeanor conviction, do not submit an application for naturalization until you have consulted with an attorney who is a specialist in immigration law.
Why?
Because not only may your application for naturalization be denied, but also you may be placed under removal (deportation) proceedings! Our firm is currently representing a woman who applied for naturalization on her own only to be placed under removal proceedings based on two 15- year-old shoplifting convictions, both of which were expunged from her record.
Our "Citizenship" page provides you with a treasure trove of resources including a downloadable copy of form N-400 (Application for Naturalization), BCIS's Naturalization FAQ, and an online automatically-correcting history and government examination.
8. Schedule of Upcoming Immigration Law Seminars
The following is a partial list of Immigration Seminars in which I am scheduled to participate during the next few months:
August 7, 2003 Los Angeles, CA
Immigration Law in the Workplace- Presented by Sterling Education Services
My topics include "Labor Certification" and "Immigration Resources on the Internet".
August 17-20, 2003 Denver, Colorado
American Society for Healthcare Human Resources Administration (ASHHRA) – "Cultivating Our Human Capital"
My presentation is entitled "Immigration & Foreign Health Professionals – Is the Door Half Open, or Half Shut?"
September 4, 2003 Anaheim, California
California State Bar Association Annual Conference
"Immigration Law after September 11th"
October 10-11, 2003 Boston, Massachusetts
American Immigration Lawyers Association (AILA) New England Chapter 2003 Conference
"Advanced Immigration Solutions for Health Care and Bio-Tech"
My presentation will concern the Immigration of Foreign-Born Physicians
October 16-17, 2003 San Antonio, Texas
University of Texas Law School Annual Conference
My presentation is entitled "Using the Web to Practice Immigration Law".
October 27, 2003 San Francisco, CA
Practising Law Institute
36th Annual Immigration & Naturalization Institute
9. Chat Schedule, Transcripts, Audios & Videos
Deleted
10. Answer to the June 2003 Immigration Trivia Quiz
Quiz Removed.
Carl Shusterman
Certified Specialist in Immigration Law, State Bar of California
Former U.S. Immigration & Naturalization Service Trial Attorney (1976-82)
Board of Governors, American Immigration Lawyers Association (1988-97)
Phone: (213) 623-4592 Fax: (213) 623-3720
Law Offices of Carl Shusterman, 600 Wilshire Blvd., Suite 1550
Los Angeles, California 90017
"In the absence of that immigration, you simply could not have generated the economic growth that the U.S. produced (in the 1990s)."
– Paul Harrington, Northeastern University, June 2003 (Mr. Harrington is a population expert. His quote followed the publication of a report that the U.S. birthrate had fallen to its lowest level since 1909.)
Newsletter US Immigration Update July 2003 – Quick Links
About Us
Back Issues of Our Newsletter
Citizenship
Client Testimonials
Forms Download
Green Cards
Job Search
PERM
Processing Times
Schedule a Legal Consultation
Subscribe to Our Newsletter
Success Stories
Temporary Visas
Visa Bulletin
Disclaimer: This newsletter is not intended to establish an attorney-client relationship. All information contained in this newsletter is generalized. Any reliance on information contained herein is taken at your own risk.