Volume Five, Number Seven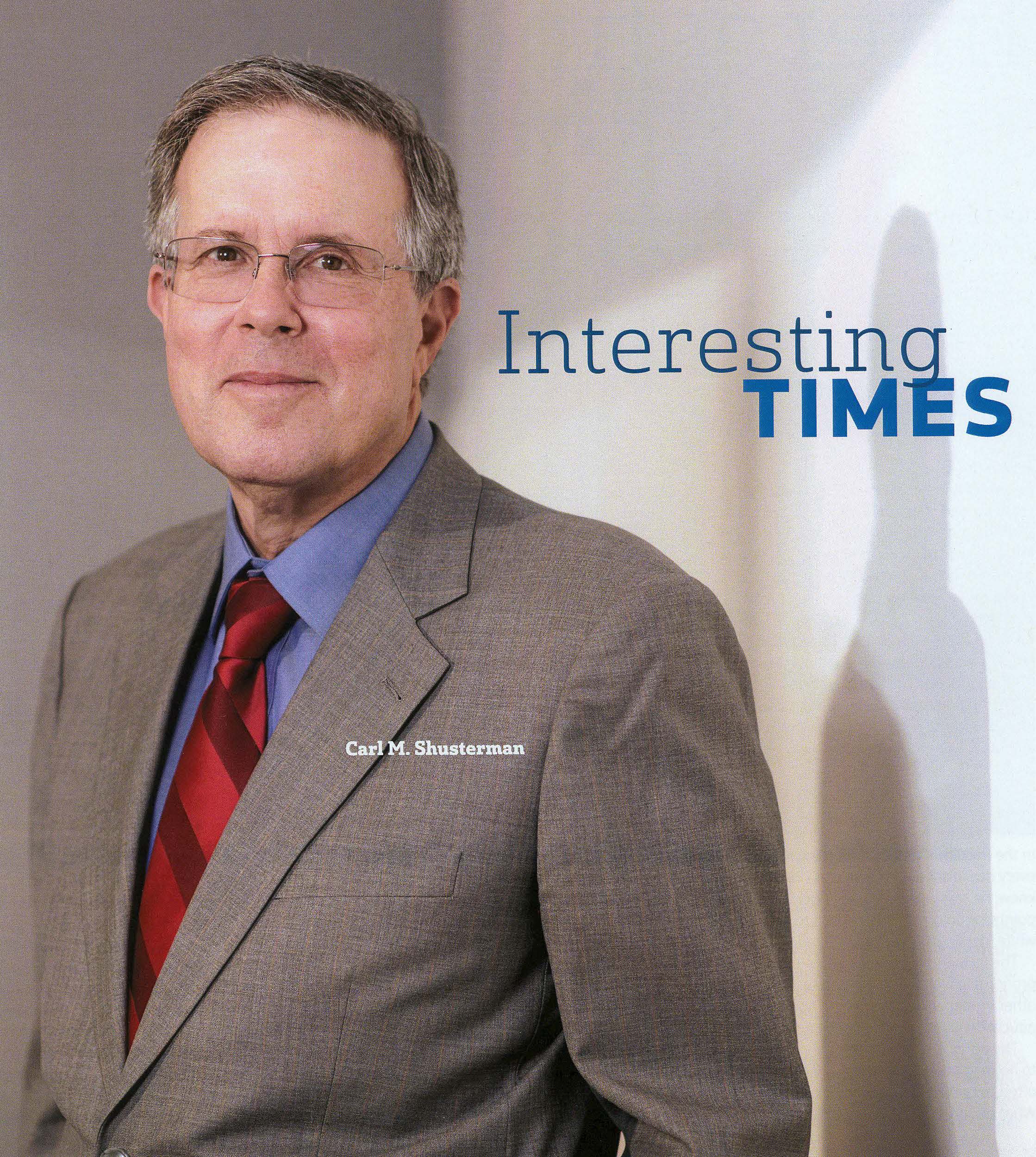 SHUSTERMAN'S IMMIGRATION UPDATE is the Web's most popular e-mail newsletter regarding U.S. immigration laws and procedures with over 40,000 subscribers located in more than 150 countries. It is written by a former INS Trial Attorney (1976-82) with over 30 years of experience practicing immigration law.
Published by the Law Offices of Carl Shusterman, 600 Wilshire Blvd, Suite 1550, Los Angeles, California, 90017. Phone: (213) 623-4592 x0.
Subscribe to our E-Mail Newsletter, join the conversation on our Immigration Facebook Page, follow our Blog Posts and subscribe to our "How-To" Immigration Videos.
Subscribers to SHUSTERMAN'S IMMIGRATION UPDATE: 34,074
Client Reviews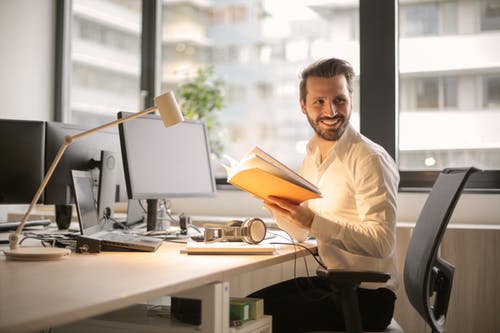 Outstanding Service
"I have been dealing with immigration lawyers for almost a decade. This office is by far the best office I have worked with."
- Faras Shakir, Detroit, Michigan
Read More Reviews
Zoom Consultations Available!
Newsletter US Immigration Update July 2000
This month's issue contains the following topics:
Table of Contents
1.July 2000 State Department Visa Bulletin – Winners & Losers
2. Immigration Government Processing Times
3. Legislation: What Happens Before The August Recess?
4. Backlog Reduction Plan For Permanent Labor Certifications
5. Green Card Renewals: INS Starts Walk-In Service
6. Immigration Trivia Quiz: The Founding Fathers
7. Chat Schedule and Online Transcripts
8. Asylum Web Site: New Features at asylumlaw.org
9. Amnesty and Targeted Legalization Legislation
10. Answers to the Trivia Quiz: Who Are These People?
This month, Topic #9 was written by Maurice Belanger, Senior Policy Analyst for the National Immigration Forum. Based in Washington, D.C., and established in 1982, the Forum has distinguished itself as one of the nation's foremost authorities on immigration. The mission of the National Immigration Forum is to embrace and uphold America's tradition as a nation of immigrants. The Forum advocates and builds public support for policies and programs that reunite families, rescue refugees, encourage immigrants to become citizens, and afford newcomers equitable treatment under the law. For more information about the National Immigration Forum, see
NEWS FLASHES
Attorneys – The Justice Department has finalized regulations governing the conduct and discipline of private attorneys (but not government attorneys) who appear before the INS and EOIR. Read the complete text of the rule at

https://www.shusterman.com/attyrules.html (Link no longer operational)

the EOIR News Release of June 27 at

https://www.shusterman.com/pdf/attyrulepr.pdf (PDF File)

and/or the EOIR Fact Sheet (8 Pages) at

Audit – An audit of INS files at all service centers and district offices will halt virtually all adjudications of applications and petitions during the next week.
EB-2 Motions – The INS, in accordance with the Federal Judge's Order in Chintakuntla v. INS, No. C99-5211 MMC (N.D.Cal.) announced on July 3 that it would accept untimely motions to reconsider denied EB-2 petitions where the minimum educational requirements for employment were a bachelor's degree and five years progressive professional experience. To read the complete text of the regulation, see

https://www.shusterman.com/eb2reg.html (Link no longer operational)

Green Card Lottery (DV-2001) – The State Department has announced the 90,000 "winners" of the visa lottery. Although the law limits the number of winners to 50,000, the State Department always selects more than 50,000 persons since some will not qualify, others will immigrate in other ways and some will decide not to immigrate to the U.S. Although the identities of the winners are private, the number of winners from each country are not. See

https://www.shusterman.com/dv01result.html (Link is no longer operational.)
J-1 Trainee Program – The American Immigration Law Foundation has established an exchange visitor trainee program for persons in the following categories: (1) information media and communications; (2) management, business, commerce and finance; (3) the sciences, engineering, architecture, mathematics and industrial occupations; and (4) public administrative and law. For details about the AILF J-1 Program, see

http://www.ailf.org/exchange/ (Link no longer operational)
Job Announcements – The Law Offices of Carl Shusterman are seeking the services of two additional legal assistants due to increasing workload. One is an entry level position for a strongly-motivated individual. This position does not require previous immigration experience. We offer on-the-job training. The other position requires a minimum of two to three years of business immigration law experience, with excellent writing and verbal skills. We offer a generous compensation package and a pleasant working environment. Please send resumes by e-mail to jlu@shusterman.com
NAFTA Manual – The INS has placed its manual on the North America Free Trade Agreement online. Since it is in PDF format, you will need to download a free copy of Adobe Acrobat Reader to view it. Wait until you have a little free time before perusing it – it's 217 pages in length. Click on

https://www.shusterman.com/canada.html (Link no longer operational)

and scroll down to "INS's NAFTA Handbook".
National Visa Center – Ever wonder how to submit a Freedom of Information Act (FOIA) request to the National Visa Center (NVC)? The NVC is not authorized to act on FOIA requests. Instead, mail or fax your FOIA request to Margaret Grafeld, Director, Office of Information, Programs and Services, Room 1512, Department of State, Washington, DC 20520-1512. The fax number is (202) 647-5094.
Physicians – Attorney Carl Shusterman will conduct a Legal Elite discussion group regarding physicians from August 5 to 11. To participate in the free discussion with Mr. Shusterman, please subscribe to his discussion group (Immigration) at

http://legalelite.com/subscribe.cfm (Link is no longer operational.)

For information about Legal Elite Online, see

https://www.shusterman.com/legalelite.html (Link is no longer operational.)

Prosecutorial Discretion – In 1999, the INS Acting General Counsel issued an important 12-page memo regarding prosecutorial discretion in immigration enforcement proceedings. Read it by clicking on

https://www.shusterman.com/deportationdefense.html

and again on "INS Memorandum Regarding Prosecutorial Discretion (PDF File)".

Thanks to Dan Kowalski from Matthew Bender for providing us with a copy of the memorandum.
Refugee Admissions – President Clinton has announced that 80,000 refugees will be admitted to the U.S. during fiscal year 2001. See
State Department – Phone Numbers of Employees: Many attorneys and their clients do not realize the State Department, in contrast most other agencies we frequently deal with, lists the phone numbers of its US-based employees online. See

https://www.shusterman.com/departmentofstateusimmigration.html#1

and scroll down to "Phone Numbers of State Department Employees".
1. July 2000 State Department Visa Bulletin – Winners & Losers
On June 15, 2000, we posted the July 2000 Visa Bulletin, the same day that the State Department posted the dates on their web site.
For the Family categories, the movement of priority dates has almost come to a halt. Worldwide numbers advanced either not at all (1st and 2B Preference) or up to two weeks. India 4th moved ahead six weeks while four of the five family categories for the Philippines remained frozen.
The EB-2 category moved forward four months to January 1, 1998 for persons born in mainland China and two months to August 1, 1999 for persons born in India. For the second month in a row, the EB-3 category for persons born in India failed to advance at all. EB-3 for mainland Chinese moved forward six weeks to February 15, 1997.
The priority dates for unskilled workers advanced three months to January 1, 1995.
The July Visa Numbers can be found at
https://www.shusterman.com/statedepartmentvisabulletin/
For an explanation of what the categories, dates and symbols listed below mean, see
https://www.shusterman.com/greencardsthroughrelatives.html
and
https://www.shusterman.com/greencardsthroughemployment/
For the State Department's official version, complete with information about the movement of family, employment and lottery numbers, see
http://travel.state.gov/visa_bulletin.html (Link is no longer operational.)
2. Immigration Government Processing Times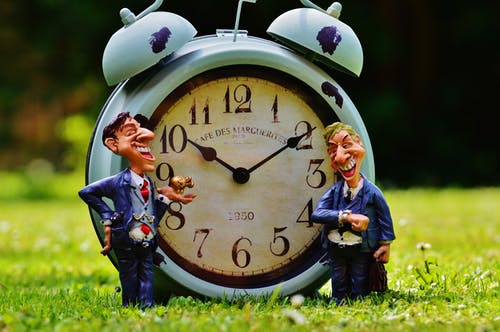 We link to the most recent immigration waiting times for each of the four USCIS Service Centers, the National Benefits Center and the Administrative Appeals Office. We also link to the processing times of all of the 83 USCIS District Offices and Sub-offices. We link to the Labor Department's page entitled "Processing dates for labor certification applications". Finally, we link to the State Department's "Visa Wait Times" page.
3. Legislation: What Happens Before The August Recess?
Presidential candidate Bush tells the National Council of La Raza that "every INS immigration application should be fully processed within six months of submission. No immigrant should have to wait more than six months for the INS to make a decision on his or her application."
Then what is the congressional leadership doing to pass Senator Feinstein's (D-CA) bill in the Senate or Representative Lofgren's (D-CA) bill in the House to eliminate INS backlogs?
The National Urban League expresses strong reservations about the bills to raise the H-1B cap. In response, the Information Technology Association of America (ITAA) invites the Urban League to support an increase in the H-1B cap as a "short term expedient" while the two groups work together to increase educational and job opportunities for U.S. citizens and residents who are members of minority groups.
The Republicans gain strong support in the IT industry for spearheading the drive to increase the H-1B cap. President Clinton then attempts to add benefits for Hispanic immigrants to the H-1B bill. Republicans balk at the proposed amendments but do not want to appear anti-immigrant.
Meanwhile, there is no visible movement in Congress on the H-1B legislation. What is going on?
Simple. We are in an election year. Both parties are positioning themselves to win business support and ethnic votes in key states. Some of our friends on Capitol Hill tell us to expect passage of the H-1B cap bill before the end of July. On the other hand, we would not be surprised if significant immigration reform legislation is not passed until the waning days of the session. It happened in 1986 and again in 1990.
For a comprehensive look at what is going on in Congress, visit the excellent Advocacy Update prepared by the staff of the American Immigration Lawyers Association at
https://www.shusterman.com/advocacy630.html (Link is no longer operational.)
Both Rep. Lamar Smith (R-TX) and Zoe Lofgren (D-CA) have written commentaries in this week's online issue of "RollCall" in support of their two opposing H-1B cap bills. see
"The Real Debate Is Not About H-1B"
http://www.rollcall.com/pages/pb/00/07/pb10e.html (Smith)
(Link no longer operational)
"Visas Will Help The Best And The Brightest Come To The U.S."
http://www.rollcall.com/pages/pb/00/07/pb10f.html (Lofgren)
(Link no longer operational)
If there ever was a time to let your members of Congress know how you feel about increasing the H-1B cap, restoring nurses to the status of "specialty occupation" for H-1B purposes, recapturing lost immigrant visa numbers, INS reorganization and backlog reduction, the restoration of due process and section 245(I), it is now! Visit
https://www.shusterman.com/legislationusimmigration.html
and scroll down to "Congress" to see how you can contact your Senators and Representatives by e-mail.
4. Backlog Reduction Plan For Permanent Labor Certifications
The permanent alien labor certification (LC) process has changed radically during the past three years. The regular LC process has become virtually obsolete as backlogs at both the State Employment Service Agencies (SESA's) and DOL's Employment and Training Administration (ETA) increased from months to years.
The regular LC process requires an employer to submit paperwork to the local SESA and wait for permission to advertise a particular job. The SESA oversees the processing of the LC, and then forwards the paperwork to the DOL's Regional Office. see
https://www.shusterman.com/recruitinginternationaltalent.html
These days, most LC's are submitted using DOL's expedited Reduction-In-Recruitment (RIR) procedure which allows employers to recruit for a particular job before submitting any paperwork to the SESA. see
https://www.shusterman.com/gal197.html (Link no longer operational)
In recent years, Congress has appropriated additional funds designed to enable the DOL to reduce and eliminate their backlogs, and directed the DOL to formulate a plan for doing so.
The DOL has submitted a Backlog Reduction Plan to Congress. It details a significant reduction in LC backlogs, primarily due to the RIR process and to the LCA (Labor Condition Application) Fax-Back system. The DOL's goal to further reduce the LC backlog by September 30, 2000 and to completely eliminate the backlog by September 30, 2001. The plan explains that new regulations will direct employers to submit LCA's directly to the INS, and to convert regular LC's to RIR LC's without losing the priority date. Additionally, the plan states that "ETA will implement a new process in FY 2001 in which employers transmit permanent cases directly to the regional offices for processing". It is anticipated that the new process will be an "attestation" where the employer checks boxes on a form stating that its efforts to recruit qualified U.S. workers for a particular job have been unsuccessful.
To read the complete text of the DOL Backlog Reduction Plan, see
https://www.shusterman.com/dol22400.html (Link no longer operational)
5. Green Card Renewals: INS Starts Walk-In Service
On June 20, the INS announced that persons whose green cards are reaching the 10-year expiration date could simply appear at one of the hundreds of the agency's Application Support Centers (ASC's) to renew their cards.
To apply, one should first download form I-90 at
https://www.shusterman.com/formsusimmigration/
and complete and sign the form. In addition to the form, applicants should bring the following items to the ASC:
Check/money order for $110 filing fee
Two color photographs (See I-90 instructions.)
Expired/expiring green card (and photocopy of front and back of card)
Identification (driver's license, passport, etc.)
Documentation of any changes of name (marriage certificate, divorce/death decree, etc.)
Additional $25 fingerprinting fee (for those who obtained their green cards before they were 14 years of age, and who are now over 14 years of age)
Exceptions: Not all ASCs accept walk-in applications. For example, in New York City, applicants must first call INS at (800) 375-5283 to schedule an appointment. In Los Angeles, nine of the 12 ASCs will accept walk-in applicants (The ASCs in Buena Park, Fairfax and Wilshire will not). There are also exceptions for applicants wishing to utilize the services of ASCs in Columbus, Ohio; Jackson, Mississippi; Laredo, Texas; Nashville, Tennessee; and Salisbury, Maryland. While you can call INS's National Customer Service Center at (800) 375-5283 for area-specific information, we find the series of voice menu a bit confusing. You may wish to click
https://www.shusterman.com/greencards/
and scroll down to "Green Card Renewals". We link to the following portions of INS's web site:
Green Card Renewal FAQ
INS's Green Card Renewal Fact Sheet
INS Application Support Centers
INS Offices By State
A better idea might be to simply apply for naturalization ;-) See
https://www.shusterman.com/uscitizenship/
6. Immigration Trivia Quiz: The Founding Fathers
Quiz Removed
7. Chat Schedule and Online Transcripts
Deleted
8. Asylum Web Site: New Features at asylumlaw.org
We first featured the excellent web site called "asylumlaw.org" in the October 1999 issue of SHUSTERMAN'S IMMIGRATION UPDATE at
https://www.shusterman.com/newsletterusimmigrationoctober1999.html#8
The web site has developed new tools which promise to benefit asylum seekers – what follows is their July 10 announcement:
Asylumlaw.org is proud to announce two major enhancements to the site. We encourage all registered users to use them.
First, we have developed a tool to help streamline researching country conditions. Called "Super-Search", the tool allows users to search eight major sources of human rights documentation in a single, unified search. Click on this link to see how it works:
http://asylumlaw.org/cgi-bin/texis.cgi/webinator/metanew4
(Link is no longer operational.)
As you will see, with a single search you can find pertinent country conditions or other corroborating evidence from the following databases: asylumlaw.org, Amnesty International, Human Rights Watch, the Refugee Review Tribunal in Australia, the Refugee Status Appeal Authority in New Zealand, UNHCR, the UK Home Office Reports, and U.S. State Department Reports. We hope that you find the tool helpful in locating up-to-date documentation.
Second, we are introducing a bulletin board system that allows registered users to interact with one another. Located at the following link
http://www.asylumlaw.org/cgi-bin/bb/Ultimate.cgi (Link is no longer operational.)
the bulletin board is separated into about 20 different topics, mostly organized by country of origin. We are confident that you will find answers to any asylum-related questions you may have from our growing lists of registered users (over 550) and knowledgeable attorneys (now over 200). These attorneys and advocates have collectively represented well over three thousand asylum seekers from virtually every country in the world. The collective experience of you and your counterparts around the world should make it easier for each of us to find the evidence and law we need to win asylum cases.
You'll need your username and password to access this feature. If you've forgotten it, go to this link and it will be e-mailed to you:
http://www.asylumlaw.org/registration/password.htm (Link is no longer operational.)
As always, thanks for your support. Please post any comments or questions on the bulletin board or e-mail us at
David Berten
President
asylumlaw.org, inc.
www.asylumlaw.org
9. Amnesty and Targeted Legalization Legislation
by Maurice Belanger
Senior Policy Associate
National Immigration Forum
In February, the AFL-CIO executive council unanimously approved a resolution calling for, among other things, the legalization of undocumented workers in the U.S. The call for a new amnesty reflects the labor movement's understanding that, by virtue of their status,undocumented workers are vulnerable to unscrupulous employers and more difficult to organize. The AFL-CIO came to understand that legalization of undocumented workers will help all workers.
The Federation's dramatic announcement has created excitement in immigrant communities throughout the U.S. Last month, 20,000 people turned out for an AFL-CIO-sponsored town meeting in Los Angeles, calling for an unconditional amnesty. This and other demonstrations around the country have been widely reported in the press, particularly the Spanish-language press, raising the expectations of immigrants for whom the prospect of a green card will put an end to years of underground existence. Many undocumented immigrants and their advocates believe that an amnesty is just around the corner.
Despite the sea change in organized labor's official stance on immigration, there has been no sea change in Congress. To many in Congress, calls for a general amnesty sound too much like calls for rewarding some for violating immigration laws that Congress only recently spent considerable energy toughening. Until a general amnesty has broader support among their constituents outside of immigrant communities, few, if any, members of Congress will support a proposal for an unconditional amnesty. None has been introduced thus far.
Working with these realities, advocates in Washington have attempted to assess the chances of various proposals to make our immigration laws more generous. That necessitates a narrower focus. The proposals with the best chance of success this year are what is commonly known as the Central American parity legislation and legislation to update the Registry cutoff date. The restoration of Section 245(I) of the Immigration Act, which would allow those qualifying for immigrant visas to obtain their visas in the U.S. without being forced to leave and being barred from reentry, also has decent prospects this year. Advocates are also calling for the reduction in family-based immigration backlogs.
The good news is that calls for a general amnesty and for more targeted legalization programs are not incompatible activities. The press coverage of labor's new call for amnesty has drawn attention to the plight of the undocumented. Over time, this could build support in the general public for proposals that may, in the future, be introduced in Congress. The attention to immigrants–undocumented and legal residents–and their contribution to our economy helps lay the groundwork for more generous policies.
The advance work being done now may well bear fruit in a new Congress. Regardless of which party controls the House after the upcoming elections, this is Lamar Smith's last year as Chairman of the Immigration Subcommittee; he is at the end of term limits for Committee Chairs set by majority Republican party agreement. Quite possibly, the composition of a new Congress will be more pro-immigrant.
Some fear that legislation to move up the registry cutoff date will kill prospects for a broader legalization program. (Legislation introduced in Congress and supported by the White House would, if passed, allow undocumented immigrants to apply for permanent residence if they have resided in the U.S. since January 1, 1986.) In reality, working with Congress always involves compromises, as Congress responds to a range of constituencies with an eye to the prospects for re-election. Advocates will ask for what is achievable in a given year, and then go back the next year and ask for what can be achieved in the new year. An all-or-nothing approach is likely to be frustrating in the short-term, and may require several years of sustained campaigning before anything is accomplished.
Both goals can and should be pursued simultaneously as appropriate. Getting a broad new legalization program through Congress is a project that may take several years to bear fruit. In the meantime, advocates should also pursue opportunities that will ultimately result in green cards for hundreds of thousands of immigrants, and security for their families.
10. Answers to the Trivia Quiz: Who Are These People?
Quiz Removed
Who were those six faces pictured in last month's trivia quiz?
We received the following message from one of our subscribers:
Hello Carl,
Congratulations for a very stimulating web-site and for such a well-timed and informative monthly update. Here are the answers to this month's quiz. Hope I have got them right !
Q : Who Are These Persons?
Answer : Senators and Representatives. (Named below – numbered as per left to right, top row first)
Q : What Do They Have In Common?
Answer : These people are at the forefront of the H1 & Immigration issues some with positive agenda and the others with a negative refrain. Below the names are the prominent bills of which they are sponsors/ co-sponsors.
HR 3983, S 2045 and S 2668 are the bills that are largely supported by the industry and specifically supported by the potential immigrant community as these bills seek to alleviate some of the most crucial factors that impact this community.
HR 3814 and HR 4227 are cosmetic remedies with a short-term agenda. They do not address any concerns of the potential immigrant community.
1. Rep. Zoe Lofgren (Democrat CA)
HR 3983: Helping to Improve Technology Education and Achievement Act of 2000
2. Sen. Bob Graham (Democrat FL)
S 2045: American Competitiveness in the 21st Century Act of 2000
S 2668 : Family, Work and Immigrant Integration Amendments of 2000
3. Sen. Spencer Abraham (Republican MI)
S 2045 : American Competitiveness in the 21st Century Act of 2000
4. Rep. David Drier (Republican CA)
HR 3983 : Helping to Improve Technology Education and Achievement Act of 2000
5. Rep. Lamar Smith (Republican TX)
HR 3814 : Technology Worker Relief Act of 2000
HR 4227 : Technology Worker Temporary Relief Act
6. Rep. Sheila Jackson-Lee (Democrat TX)
HR 4227 : Technology Worker Temporary Relief Act
Regards,
Kunal Mohanlal
Kunal Mohanlal is a native of New Delhi who works for a software development company headquartered in California. He is a Chemical Engineer with an MBA who has worked in the IT industry since 1989. He came to the U.S. on an L-1 visa and is now in H-1B status. He is currently undergoing the green card process. He recognized Senator Abraham from a photograph at
https://www.shusterman.com/senatorabrahamandattorneyshusterman.html
and says the rest of the quiz was easy ;-)
Carl Shusterman
Certified Specialist in Immigration Law, State Bar of California
Former U.S. Immigration & Naturalization Service Attorney (1976-82)
Board of Governors, American Immigration Lawyers Association (1988-97)
Phone: (213) 623-4592 Fax: (213) 623-3720
Law Offices of Carl Shusterman, 600 Wilshire Blvd., Suite 1550
Los Angeles, California 90017
Newsletter US Immigration Update July 2000 – Quick Links
About Us
Back Issues of Our Newsletter
Citizenship
Client Testimonials
Forms Download
Green Cards
Job Search
PERM
Processing Times
Schedule a Legal Consultation
Subscribe to Our Newsletter
Success Stories
Temporary Visas
Visa Bulletin
July 16, 2000