Volume Three, Number Seven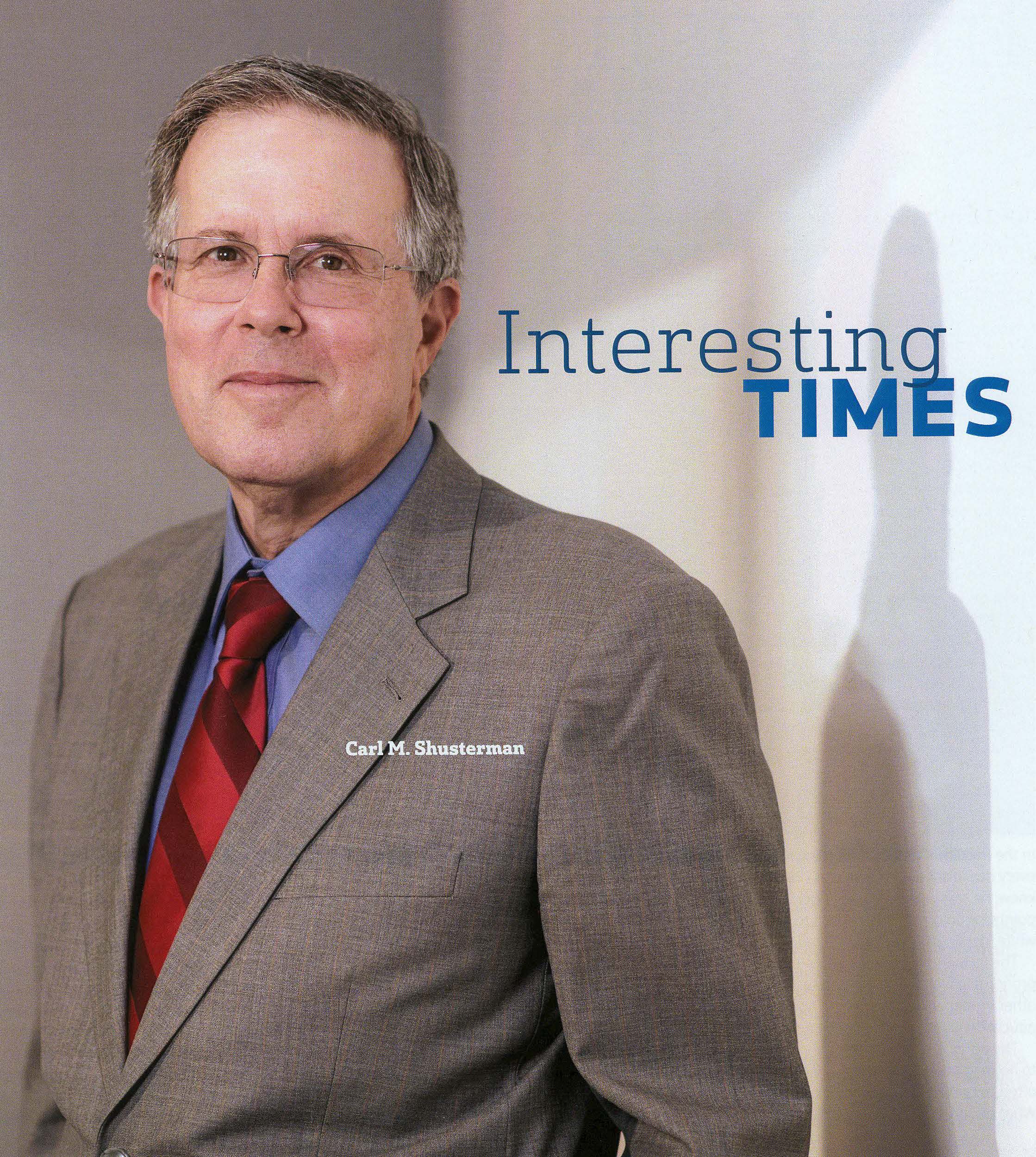 SHUSTERMAN'S IMMIGRATION UPDATE is the Web's most popular e-mail newsletter regarding U.S. immigration laws and procedures with over 60,000 subscribers located in more than 150 countries. It is written by a former INS Trial Attorney (1976-82) with over 30 years of experience practicing immigration law.
Published by the Law Offices of Carl Shusterman, 600 Wilshire Blvd, Suite 1550, Los Angeles, California, 90017. Phone: (213) 623-4592 x0.
Subscribe to our E-Mail Newsletter, join the conversation on our Immigration Facebook Page, follow our Blog Posts and subscribe to our "How-To" Immigration Videos.
QUOTE:
"The old-fashioned scenario (is) , 'Here come all those Asian immigrants, and now they are going to spend the next generation adjusting to America.' Forget it. They get off the plane at Los Angeles International Airport, (and) two days later, they're creating jobs and wealth for people."
– Kevin Starr, California State Librarian and authority on California history
Client Reviews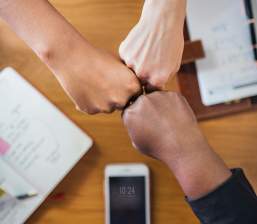 Great Work!
"We are very pleased by the services we get from the Law Offices of Carl Shusterman. Our experience in the past year with all our H1B renewals has been amazing, and we've obtained great results."
- KRG Technologies, Valencia, California
Read More Reviews
Zoom Consultations Available!
Newsletter US Immigration July 1998 contains the following topics:
Table of Contents
NEWS FLASH:
J-1 Physicians – As of July 27, 1998, there will government filing fees assessed for J-1 waivers – $136 to the USIA and $95 to the INS.
1. July 1998 State Department Visa Bulletin
On June 11, 1998, we posted the July 1998 Visa Bulletin even before the State Department posted the dates on their web site.
Most of the Family categories moved forward between one and seven weeks except for the 2A preference category (spouses and children of permanent residents) worldwide and Mexico which failed to move at all. The first preference category (unmarried adult sons and daughters of U.S. citizens) for persons born in Mexico also failed to move forward. Most of the Employment categories remain 'current' (no backlogs). The unskilled workers category advanced four months to October 1, 1991 while the religious workers category moved forward four weeks to October 1, 1997.
The mainland China Employment-based first, second and third category all failed to move forward. The State Department noted that because of heavy demand in the second and third categories, there may be regressions in August or September.
The news was slightly brighter for Indian nationals, for whom the second category moved forward nine weeks to November 1, 1996 while the third category moved forward six weeks to August 1, 1995.
As of July 1, 1998, immigrant visas for winners of the DV-98 lottery will be current for Oceania, South America, Central America and the Caribbean. For July 1998, the following regions have DV cut-off dates: Africa (34,590); Asia (12,601 except for Bangladesh at 7,199); Europe (20,701 except for Albania at 15,601); North America (Bahamas)(3).
For an explanation of what the categories, dates and symbols listed below mean, see
https://www.shusterman.com/greencardsthroughrelatives.html
and
https://www.shusterman.com/greencardsthroughemployment/
For the State Department's official version, complete with information about the movement of family, employment and lottery numbers, see
http://travel.state.gov/visa_bulletin.html (Link is no longer operational.
FAMILY CATEGORIES
| Categories | Worldwide | China (PRC) | India | Mexico | Philippines |
| --- | --- | --- | --- | --- | --- |
| 1st | 01-22-97 | 01-22-97 | 01-22-97 | 8-01-93 | 2-05-87 |
| 2A | 2-08-94 | 2-08-94 | 2-08-94 | 3-15-93 | 2-08-94 |
| 2B | 12-01-91 | 12-01-91 | 12-01-91 | 7-01-91 | 12-01-91 |
| 3rd | 2-01-95 | 2-01-95 | 2-01-95 | 10-15-89 | 2-01-87 |
| 4th | 3-15-88 | 3-15-88 | 2-15-86 | 5-22-87 | 5-25-78 |
EMPLOYMENT CATEGORIES
| Categories | Worldwide | China (PRC) | India | Mexico | Philippines |
| --- | --- | --- | --- | --- | --- |
| 1st | Current | 6-08-97 | Current | Current | Current |
| 2nd | Current | 5-08-96 | 11-1-96 | Current | Current |
| 3rd | Current | 2-22-94 | 8-1-95 | Current | Current |
| Unskilled | 10-01-91 | 10-01-91 | 10-01-91 | 10-01-91 | 10-01-91 |
| 4th | Current | Current | Current | Current | Current |
| Religious | 10-01-97 | 10-01-97 | 10-01-97 | 10-01-97 | 10-01-97 |
| 5td | Current | Current | Current | Current | Current |
2. Immigration Government Processing Times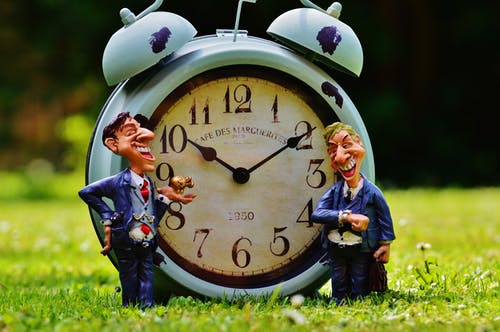 We link to the most recent immigration waiting times for each of the four USCIS Service Centers, the National Benefits Center and the Administrative Appeals Office. We also link to the processing times of all of the 83 USCIS District Offices and Sub-offices. We link to the Labor Department's page entitled "Processing dates for labor certification applications". Finally, we link to the State Department's "Visa Wait Times" page.
3. Legislation: H-1Bs, Section 245(I), Citizenship, INS Reorganization and Section 110
1998 is an election year and which political party controls the House of Representatives hangs in the balance. Under such circumstances, doing what is right often loses out to doing the what is popular. With less than 40 days left in the current legislative session, and the House of Representatives returning from their July 4th recess today, here are some of the top legislative highlights in the immigration area:
A. Increase the H-1B Cap
As reported in early issues of SHUSTERMAN'S IMMIGRATION UPDATE, the Senate (only one-third of whose members are running for reelection) did what business, religious and immigration groups consider to be the right thing, and voted overwhelmingly (78-20) to increase the numerical cap for U.S. employers wishing to hire temporary professional workers, provide scholarships to needy Americans to attain degrees in the sciences, and effectively eliminate the country quotas for permanent residence based on employment-based immigration (S. 1723).
Unfortunately, the House of Representatives (each member of which is up for reelection in November), has not even scheduled a vote of their version of H-1B legislation despite the fact that the H-1B cap was reached over two months ago. Employers are united in their opposition to the attestation provisions of the bill reported out of the House Judiciary Committee (H.R. 3736).
The debate has degenerated into a heated argument over the hiring practice of the U.S. computer industry. For more insight into the House position, see two recent press releases issued by Rep. Lamar Smith, the Chairman of the House Committee on Immigration and Claims, at
http://www.house.gov/lamarsmith/pr-061598.htm (Link is no longer operational.)
and
http://www.house.gov/lamarsmith/pr-061898.htm (Link is no longer operational.)
For the past few weeks, meetings between top Republicans including Rep. Smith, House Majority leader Richard Armey (R-TX), the Chairman of the House Judiciary Committee Henry Hyde (R-IL), the Chairman of the Senate Judiciary Committee Spencer Abraham (R-MI) and Phil Gramm (R-TX), a supporter of the Senate bill, have failed to produce a compromise. Further meetings are scheduled.
Although there remains a possibility of a last minute deal, it is doubtful whether any legislation passed at this late date will undo the damage done not only to the computer industry but to scientific and medical research and to the provision of physician services to underserved areas during the current fiscal year. The focus now is on the fiscal year which begins on October 1, 1998. It is conceivable that the H-1B cap for the new year will be reached before Christmas 1998.
If you are seeking H-1B status, it is imperative that you have your employer submit a petition for you as soon as possible. The best strategy, in most cases, is to specify an October 1, 1998 start date.
If you a health care worker (other than a physician), be advised that Congress plans to reduce (!!!) the number of slots available for temporary professional visas. The Senate bill would limit the number to 10,000 while the House bill would reduce the number to 5,000. Why? Read
https://www.shusterman.com/hcw-3736.html
(Link no longer operational)
B. Section 245(I) – A Phoenix Rises From the Ashes
Remember section 245(I) of the immigration law, the provision of law which raised several hundred million dollars in fines from persons who qualified for green cards, but who could not adjust their status because they had been in the U.S. unlawfully? Passed in 1994 and reaffirmed by Congress in 1996, it was killed by the House of Representatives in November 1997 by opponents like Rep. Smith who opines on his web page:
245(I) put Congress in the ridiculous position of spending hundreds of millions of dollars to stop illegal aliens on the one hand, while providing incentives for illegal behavior on the other hand.
Others in Congress think that such statements are a bit exaggerated. After all, section 245(I) is a penalty provision which fines persons $1,000 apiece for their illegal behavior. How is such a fine an "incentive"for illegal activities? For example, one wonders whether the CEO of Exxon regarded the fine that his company paid after the Exxon Valdez oil spill as an incentive for Exxon to commit more oil spills.
In any case, cooler heads in the Senate realize that a naturalization backlog of over two million applications and a backlog of almost one million applications in adjustment of status cases can only be solved by an infusion of federal funds. Even Rep. Smith agrees with this. The question is simply about where the money should come from, from the taxpayers or from assessing fines under 245(I)? The large amounts of money raised by reimplementing section 245(I) would go a long way toward reducing these backlogs. The Senate Appropriations Subcommittee on Commerce, Justice and State recently passed a bill which includes a provision restoring section 245(I). The bill is headed for a vote by the full Senate. However, because of the strong opposition by Rep. Smith and other powerful members of the lower house, restoration of section 245(I) is a long shot at best.
C. Citizenship: H.R 2837 – The "Anti-Citizenship" Bill
On June 11, the House Immigration Subcommittee passed H.R. 2837, the "Citizenship Integrity and Backlog Reduction Act of 1998" on a strict party line vote. With over two million pending applications, this bill, sponsored by Rep. Lamar Smith would make a bad situation worse.
As a former INS General Attorney (Nationality), I clearly remember having to waste valuable time asking each and every question on the naturalization application. Dutifully, I asked Catholic nuns whether they had ever committed adultery, and 18-year-old Cambodians whether they had ever participated in the Nazi genocide during World War Two. A complete waste of time.
Today, the naturalization process is more realistic. While questions about crimes and fraud are always asked, examiners are free to skip some questions, and simply say, "Are all answers on your application true?" This allows examiners to interview 20 or more applicants daily.
H.R. 2837, which requires that each and every question on the application be asked, is a throwback to an outdated system, one that would significantly increase the naturalization backlog.
D. INS Reorganization
The INS is an agency which has been a foster child of the Department of Justice for over half a century. The enormous volume of applications being received by the INS are simply overwhelming the Service. Congressional mandates like the seven-day fingerprinting boondoggle have made a bad situation worse. Nearly everyone agrees that the agency is in need of a top-to-bottom overhaul.
However, dispersing the agency's functions to a host of other federal agencies, as recommended by the Commission of Immigration Reform, is not the answer. Immigration functions are already handled by a multiplicity of agencies including the Labor Department, the State Department, the U.S. Information Agency and the Executive Office for Immigration Review. A better solution might be to consolidate these functions into a single agency rather than to further divide INS's responsibilities. As the Senate considers how to solve this difficult problem, greater accountability should be the goal.
E. Section 110: Oh Canada!
Section 110 of the 1996 immigration law would require everyone crossing the U.S. from Canada to fill out an Arrival Departure Form (I-94) and to have the form stamped by an INS officer. Presently, Canadians are exempt from most visa and I-94 requirements.
The Canadian government and Members of Congress from border states are up in arms about this issue, protesting that the measure will severely restrict cross-border trade and visits between the two countries. Senator Abraham (R-MI) and Rep. John LaFalce (D-NY) have sponsored "The Border Improvement and Immigration Act" (S. 1360/H.R. 2955) to provide that section 110 would not be implemented at the U.S.-Canada border until a feasibility study is conducted.
The prime opponent of such legislation is (You guessed it!) Representative Lamar Smith. A quote on Rep. Smith's web page explains that,
"Repealing Section 110 is a welcome mat to every terrorist and drug smuggler who is looking for an easy way into the United States."
Rep. Smith recently visited Canada to assess the situation for himself. A summary of his position is contained in a story which ran in Canada's Globe and Mail on April 30, 1998 and can be found on Rep. Smith's web page at
http://www.house.gov/lamarsmith/art%20050198.htm (Link no longer operational)
Having criticized Rep. Smith's views on many occasions, it is only fair to end this topic by letting him have the last word. We close with his pithy press release of June 25, 1998:
Statement on provisions added to the Senate Commerce-Justice-State appropriations bill:
"The appropriations bill should be renamed the 'Illegal Alien Relief Act of 1998' because dropping section 110 invites illegal aliens into the country and reinstating 245i would provide them with amnesty."
4. Immigration Trivia Quiz: The World's Most Famous Escape Artist Was an Immigrant
The son of a Rabbi, he was born Ehrich Weiss in Budapest, Hungary in 1874. He immigrated to the United States with his family at the age of four. Because his family was very poor, he began working a series of odd jobs from the age of eight.
As he approached adulthood, he achieved fame by offering rewards to anyone who could successfully restrain him, first in handcuffs and later in all manner of objects. He escaped from handcuffs, leg irons, straightjackets, jails and prison cells, a mail pouch, packing crates, a giant paper bag (without tearing the paper), a giant football, an iron boiler, milk cans, coffins, and the famous Water Torture Cell. In most of these escapes, upon later examination, there was never a sign of how he accomplished the release, that added to the miracle. Some of his escapes, such as the Straight Jacket or being tied with a hundred feet of rope, he would do in full view of the audience.
One time, he had himself tied and locked in a packing case, which was bound with steel tape and dropped into New York Harbor. He appeared on the water's surface in less than one minute.
Achieving international fame as an escape artist, he wrote several books and starred in a number of films. He was honored with a star on the Hollywood Walk of Fame in front of Mann's Grauman's Chinese Theater.
During the last years of his life, he devoted himself primarily to exposing the fraudulent nature of spiritual mediums.
He left his extensive collection of books about magic to the Library of Congress.
He was known to the public exclusively by his stage name. Can you name him?
See the answer in Topic #10.
5. The Nativist's Refrain: "O! Close the Gates."
Although America had nearly full employment in 1920's, this did little to ease the anti-immigrant feeling, as the Quota Act of 1921 attests. Here are a few lyrics from a popular song of the day, entitled "O! Close the Gates": "Our flag they do not honor, Our rights they will betray, "O! Close the gates of our nation Yes, before that awful day. O! Close the gates of our nation, Lock them firm and strong, "Before that mob from Europe Shall drag our colors down.
Now, in 1998, despite an unemployment rate at its lowest point in a generation, the nativists continue their drumbeat. Here's a recent message that was e-mailed to me:
Date: Sat, 27 Jun 1998 14:20:37 -0500 (CDT)
X-Sender: gille@netnet.net X-Mailer: Windows Eudora Light Version 1.5.2
To: carl@shusterman.com
From: "Edward j."
Mr. Schusterman, I am interested in knowing-why is it that you would like to see your country over-populated and swarming with drug-dealing, crime-committing illegal aliens? Don't we have enough problems with that sort of activity already in this country? By the sound of your name your ancestry is of European descent. Do you wish to obliviate your own race? (After that, you're probably screaming "racism.") In what way is diversity good for your country? (Assuming your country is America) By schools having to waste time, resources and money teaching bi-lingualism? By businesses and govern- mental agencies wasting time, resources and money implementing diversity management programs and discrimination lawsuits with no basis? Aha! You own a law firm, don't you? THAT is the reason you are so pro-immigration! Setting yourself up for the future just in case those silly, frivilous hot coffee spilled in the lap- type lawsuits don't work out 10 years from now. There's plenty of good job security in taking on some juicy racial discrimination lawsuits, eh? All at the expense of the good 'ol tax paying middle class Americans. You and you're fellow lawyers have already driven up the cost of American products with your ambulance-chasing, ready made cases. Requiring companies to toil in printing bi-lingual instructions on packaging so illegal aliens can't file suit for injuries caused from not being able to read product instructions, for example. Here is the address to an excellent website that will better explain how I and a growing number of Americans feel about legal and illegal immigration. http://www.amren.com/divers.htm gille@netnet.net
6. President Clinton's Remarks About Immigration (6-13-98)
There, of course, is a much more balanced view about immigration than that expressed in the letter reprinted above. In his commencement speech to the graduating students at Portland State University, President Clinton made immigration the main focus of his speech. Below is an excerpt from his speech:
…More than any other nation on Earth, America has constantly drawn strength and spirit from wave after wave of immigrants. In each generation, they have proved to be the most restless, the most adventurous, the most innovative, the most industrious of people. Bearing different memories, honoring different heritages, they have strengthened our economy, enriched our culture, renewed our promise of freedom and opportunity for all.
Of course, the path has not always run smooth. Some Americans have met each group of newcomers with suspicion and violence and discrimination. So great was the hatred of Irish immigrants 150 years ago that they were greeted with signs that read, "No Dogs Or Irish." So profound was the fear of Chinese in the 1880s that they were barred from entering the country. So deep was the distrust of immigrants from Southern and Eastern Europe at the beginning of this century that they were forced to take literacy tests specifically designed to keep them out of America.
Eventually, the guarantees of our Constitution and the better angels of our nature prevailed over ignorance and insecurity, over prejudice and fear…
The complete text of President Clinton's speech may be viewed at
https://www.shusterman.com/prez.html  (Link no longer operational)
7. Huaren: Ethnic Chinese Again Subject to Arson, Murder & Rape in Indonesia
For the past few weeks, our site has received thousands of "hits" from ethnic Chinese from Indonesia. Sadly, the killings and persecution of ethnic Chinese which occurred in Indonesia in the mid-1960's are recurring again today. Although ethnic Chinese account for only 4% of Indonesia's population, they are victims of most of the violence and mayhem which have spread throughout the country.
Many of those affected have written asking how to obtain asylum, green cards through investment, how to participate in next October's Visa Lottery, etc. There is no simple answer to these questions. Each individual has his or her own story to tell. While some individuals do possess a "well-founded fear of persecution" in Indonesia sufficient to qualify for asylum, for others, applying for asylum could have negative consequences. See
https://www.shusterman.com/asylumusimmigration/
In many cases, there are better alternatives to obtaining permanent residence in the U.S. See
https://www.shusterman.com/greencards/
The Huaren (overseas Chinese) website which is located at
is a valuable source of information for individuals and their attorneys who are preparing requests for asylum for ethnic Chinese in Indonesia and those residing in the U.S. on temporary visas.
What is "Huaren"? The web site explains as follows
"Our name Huaren is the standard Pinyin transliteration of the term 'Chinese'. We thought of choosing names such as 'Chinese Diaspora' or 'Overseas Chinese' for our organization and web site, but 'Huaren' was chosen for its brevity and its use by the majority of Chinese speakers.
Our primary focus is on the welfare of Overseas Chinese: their struggles to gain recognition, to receive fair treatment, to overcome harmful stereotypes, and to experience self-respect and self-worth.
Although our vision is global, the situation in South East Asia warrants special concern at present because:
It is there where the majority of the Chinese Diaspora reside, and
The resentment and discrimination by local governments and people groups are often the most vicious.
It is indeed the current unrest and potential chaos in Indonesia which aroused a conviction in us and spearheaded the formation of our group. How satisfying it is to see one sad episode in human history can bring together caring individuals to achieve a constructive goal." The Huaren website contains many features of interest to Overseas Chinese and those concerned about their plight. The site contains active bulletin boards, details some of the achievements of overseas Chinese including a number of Nobel Prize winners who reside in the U.S., provides links to news resources of a wide variety of Asian countries, reports on business and job opportunities, and invites readers to join Huaren (You don't have to be Chinese – I joined immediately!)
Although the immigration section is still in an embryonic stage, the section on Indonesia provides numerous timely articles which will assist Huaren in the U.S. and their attorneys in preparing Requests for Asylum. Click on "Current Focus" and "Hot Topics" for recent, detailed accounts of mass rapes and murders of ethnic Chinese in Indonesia.
8. Investors: Recent INS Decision Clarifies Who Qualifies for Green Cards (6-30-98)
The INS' Associate Commissioner, Examinations, in a major precedent decision (Matter of Soffici) has written into granite an INS policy toward investors which was originally announced by the INS General Counsel in a memorandum dated December 17, 1997. This memorandum can be found at
https://www.shusterman.com/eb5investorsinsmemo1998.html
Now, barring a reversal by a Federal Court, the policy first announced in the December 1997 memorandum is law, namely that a person seeking permanent residence through an investment can not qualify as an investor by making a loan to a newly created business enterprise. In the instant case, the INS also held that the petitioner had failed to document either that he had created a "new commercial enterprise" or that his business would result in the maintenance or creation of the requisite number of new jobs. The text of the new decision may be viewed by clicking on
https://www.shusterman.com/investorsusimmigration/
and scrolling down and clicking on "Matter of Soffici".
9. Human Resource Directors: How to Find Government Prevailing Wage Data Online
In late 1997, the Labor Department's Employment and Training Administration (ETA) issued a policy memorandum on a new standardized system for determining prevailing wages for purposes of sponsoring an employee for (1) permanent residence, (2) H-1B temporary professional worker status and (3) H-2B temporary labor certifications.
Instead of having 50 different State Employment Security Agencies (SESAs) issuing their own wage data, all governmental prevailing wages determinations would be based on Occupational Employment Statistics (OES) system of the Labor Department's Bureau of Labor Statistics.
Since January 1, 1998, whenever an employer requests a prevailing wage determination, the SESA is supposed to respond with OES wage data based on jobs listed in BLS's OES Dictionary. This data is categorized on a state-by-state basis. If the SESA has access to regional wage statistics, they should supply these to employers in lieu of the OES wage data.
Employers applying for H-1B workers must decide whether to ask the SESA for a prevailing wage determination or to rely instead on a published wage survey. Employers who submit applications for permanent labor certification on behalf of a worker are required to request a prevailing wage determination from the SESA in the state of intended employment. In either case, it is a good practice to first check to see what the OES system specifies as the prevailing wage. Employers can do so online by clicking the OES homepage at
http://stats.bls.gov/oeshome.htm (Link is no longer operational.)
Caveat: There are only 900 OES occupational codes while there are more than 14,000 occupations listed in the Labor Department's Dictionary of Occupational Titles. Furthermore, OES only allows for two levels of experience which is highly unrealistic. Finally, the OES data listed on the Internet does not conform to the DOL standards for published wage surveys. For these reasons and more, one SESA representative commented at last month's conference of the American Immigration Lawyers Association, the OES data does not reflect "real world" wage data.
10. Answer to Immigration Trivia Quiz
Harry Houdini. To visit his museum online, see
http://www.microserve.net/~magicusa/houdini.html (Link is no longer operational.)
Carl Shusterman
Newsletter US Immigration July 1998 Quick Links
About Us
Back Issues of Our Newsletter
Citizenship
Client Testimonials
Forms Download
Green Cards
Job Search
PERM
Processing Times
Schedule a Legal Consultation
Subscribe to Our Newsletter
Success Stories
Temporary Visas
Visa Bulletin
July 13, 1998
Disclaimer: This newsletter is not intended to establish an attorney-client relationship. All information contained in this newsletter is generalized. Any reliance on information contained herein is taken at your own risk.