Volume Eight, Number One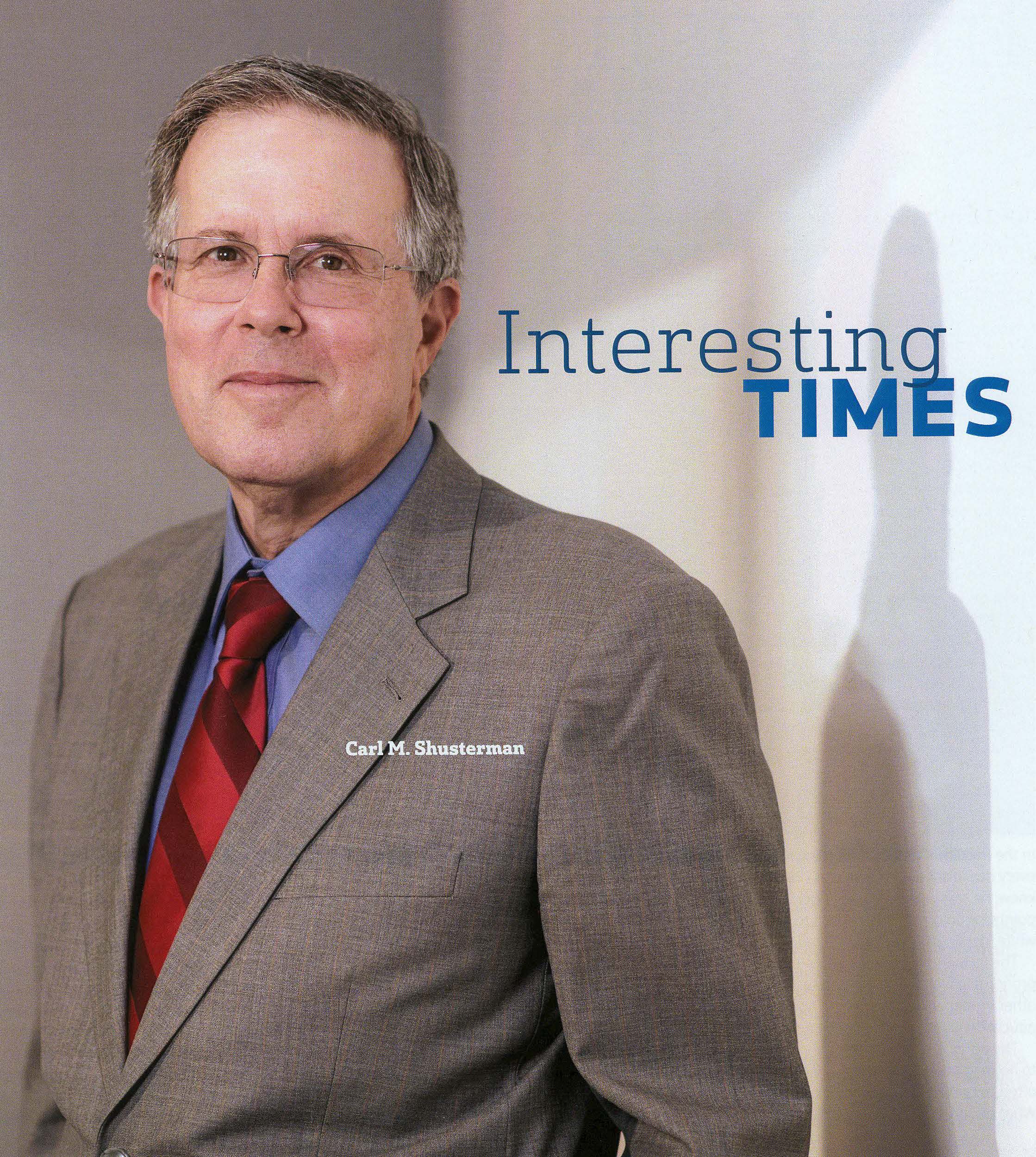 SHUSTERMAN'S IMMIGRATION UPDATE is the Web's most popular e-mail newsletter regarding U.S. immigration laws and procedures with over 40,000 subscribers located in more than 150 countries. It is written by a former INS Trial Attorney (1976-82) with over 30 years of experience practicing immigration law.
Published by the Law Offices of Carl Shusterman, 600 Wilshire Blvd, Suite 1550, Los Angeles, California, 90017. Phone: (213) 623-4592 x0.
Subscribe to our E-Mail Newsletter, join the conversation on our Immigration Facebook Page, follow our Blog Posts and subscribe to our "How-To" Immigration Videos.
Client Reviews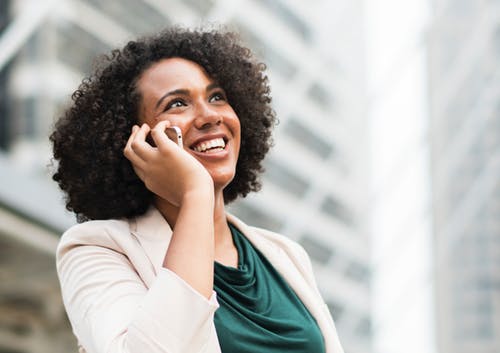 Carl Shusterman is Simply the Best
"I am a Los Angeles-based news reporter, who hired Carl and his team of attorneys to help me acquire permanent residency in the United States. I was dreading the arduous and bureaucratic process, but Carl and his staff were so professional and efficient, they helped the procedure go very smoothly."
- Ann S., Santa Clarita, California
Read More Reviews
Zoom Consultations Available!
Newsletter US Immigration Update January 2003
This month's issue contains the following topics:
NEWS FLASHES:
Job Opportunities at the Law Offices of Carl ShustermanWe are expanding again! If you are either an experienced immigration business paralegal or are just out of college, take a look at our "Career Opportunities" page at

https://www.shusterman.com/careers.html (Link no longer operational)

§212(h)– On December 26, the INS issued an interim rule precluding 212(h) waivers of removal for those with criminal convictions where the application "involves a violent or dangerous crime", except in extraordinary circumstances. Comments of the regulations are due by January 27, 2003. The complete text of the interim rule may be accessed at

https://www.shusterman.com/pdf/212himmigrationregulations2004.pdf

Adjudications Hold is Over! – On January 13, INS Headquarters confirmed that the problem with the FBI background checks is over, and that the agency is again approving applications for adjustment of status and naturalization.
Barahona Class Action Settlement– The plaintiffs and the Justice Department have entered into a settlement in Barahona-Gomez v. Ashcroft, a class action brought on behalf of certain persons who applied for suspension of deportation prior to April 1, 1997. We discussed this lawsuit when it was first brought in 1997 at

https://www.shusterman.com/newsletterusimmigrationoctober1997.html#9

Kudos to attorney Marc Van Der Hout!

Cancellation of Removal – In a recent ruling, the Board of Immigration Appeals (BIA) held that a person who obtained permanent residence status through fraud had never been lawfully admitted for permanent residence and therefore, was ineligible for cancellation of removal under Section 240A(a) of the INA. In re Koloamatangi, 23 I&N Dec.548 (BIA 2003) (January 8, 2003) will soon be posted on the EOIR web site.
Health Care Workers – Since the publication of the proposed INS VisaScreen regulations on October 11, 2002, and the untimely demise of the MELAB English language examination, the big question is whether the two new English examinations, the IELTS and the TOEIC, can be used in place of the TOEFL to obtain a VisaScreen certificate. The CGFNS hopes that to have an official answer to this question by February 3.
INS Web Site– New Content Notification System: In late December, the INS established a system to notify interested persons by e-mail when changes are made on the INS web site. The new system, called the Content Notification System, enables persons to receive an e-mail message from the INS whenever a change is made to the agency's web site in any or all of the following 11 areas: (1) INS Online Home Page; (2) What's New with Major Content; (3) Chronological List of Public Affairs Information; (4) Latest Federal Register Announcements; (5) Recent Immigration-Related Information; (6) New INS Policy and Procedural Memoranda; (7) Updated INS Forms and Form Information; (8) Chronological List of INS Testimonies and Speeches; (9) Vacancy Announcements; (10) What's New in Laws and Regulations; and (11) Monthly Statistical Reports.Want to subscribe to any or all of these categories? It's as simple as entering your e-mail address and clicking a few boxes.
SEVIS– On December 19, the INS issued a rule which implements the Student and Exchange Visitor Information System (SEVIS). SEVIS establishes a process for electronic reporting by designated school officials (DSO) of information required to be reported to the INS, and provides standards governing the maintenance, extension and reinstatement of student status. The purpose of the rule is to improve and streamline the reporting and recordkeeping of F, J, and M nonimmigrants.We link to the to INS news release, fact sheet and the complete text of the SEVIS regulation from our "Students" page at

https://www.shusterman.com/f1students

The INS advises schools to call the SEVIS Help Desk 1-800-892-4829 between 8 a.m. and 8 p.m., EST for assistance and support.

Terrorism– A report released on December 19 by the State Department's Office of Inspector General found, among other things, that current visa issuance procedures are inadequate to prevent terrorists from traveling to the U.S., adding that the Department "at every level must rethink its approach to this task and devote the necessary resources and effort to it." We link to the news report from our "State Department" page at

https://www.shusterman.com/departmentofstateusimmigration.html#6
1. February 2003 State Department Visa Bulletin
On January 13, we posted the February 2003 Visa Bulletin, the same day that the State Department posted the dates on their web site.
There was little forward movement in the worldwide family categories.
The worldwide 1st preference category (unmarried, adult sons and daughters of U.S. citizens) and the 2A preference category (spouses and unmarried children of permanent residents) each advanced only three weeks.
The 2B category (unmarried sons and daughters of permanent residents), the 3rd preference category (married sons and daughters of U.S. citizens) and the 4th preference category (brothers and sisters of U.S. citizens) each moved ahead four weeks.
Most of the Mexican categories advanced three to four weeks with the exception of 2B category which failed to move forward.
The Philippine categories were a disaster area. Except for the 2A and the 2B dates which are the same as the worldwide dates, the other Philippine categories remained as frozen as Lot's wife.
The Visa Bulletin creates false expectations. As long as a category advances less four weeks each month, the waiting period listed on the bulletin cannot be relied upon. Unless Congress acts to reform the family-based system, the 3.5 million persons waiting to immigrate to the U.S. based on approved family-based petitions should consider other options for immigrating.
All of the employment-based numbers remain current. The time to apply for your labor certification or visa petition is now.
The February 2003 Visa Numbers can be found at
https://www.shusterman.com/statedepartmentvisabulletin/
For an explanation of what the categories, dates and symbols listed below mean, see
https://www.shusterman.com/greencardsthroughrelatives.html
Check the State Department's official version to see complete information about the movement of family, employment and lottery numbers at
http://travel.state.gov/visa_bulletin.html (Link is no longer operational.)
2. Immigration Government Processing Times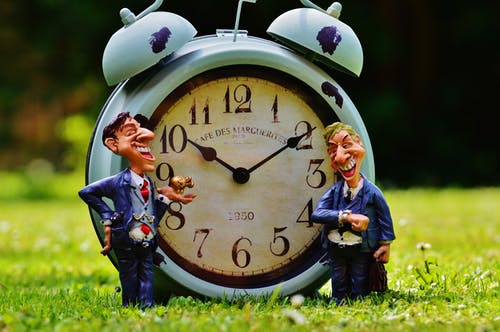 We link to the most recent immigration waiting times for each of the four USCIS Service Centers, the National Benefits Center and the Administrative Appeals Office. We also link to the processing times of all of the 83 USCIS District Offices and Sub-offices. We link to the Labor Department's page entitled "Processing dates for labor certification applications". Finally, we link to the State Department's "Visa Wait Times" page.
3. Physicians: HHS Begins to Sponsor MDs for J Waivers
On December 17, the Department of Health and Human Services (HHS) announced that they would begin to act as an interested government agency (IGA) for the purpose of sponsoring primary care physicians in J status for waivers of their two-year home residence requirement.
On December 19, HHS issued interim final regulations which became effective immediately. The HHS will sponsor physicians practicing general internal medicine, family medicine, obstetrics/gynecology, pediatrics and psychiatry as long as they agree to practice full-time in federally-designated Health Professional Shortage Areas (HPSAs), Medically-Underserved Areas/Populations (MUA/Ps) or Mental Health Professional Shortage Areas for a minimum of three years.
The HHS formerly sponsored only prominent biomedical researchers. However, due to the withdrawal of the Department of Agriculture (USDA) as an IGA in April 2002, the HHS has decided to fill the role abandoned by the USDA. However, unlike the USDA, the HHS will sponsor physicians in both rural and urban areas.
In practice, the HHS will not sponsor a physician for a J waiver unless he or she has been offered employment in a state which has reached its annual quota of 30 waivers for the year. An HHS spokesman has estimated that the department will sponsor approximately 300 waivers per year.
The HHS will not sponsor any physicians who have subspecialty training or who are not in legal immigration status. However, the department has agreed to sponsor physicians for J waivers even if they have already left the U.S. as long as they did so within the past 12 months.
The HHS program will operate in a manner similar to that envisioned in Senator Brownback's (R-KS) "Rural and Urban Healthcare Act of 2001" which we had a hand in drafting. The bill provided that states which had reached their quota could utilize numbers which were unused by other states. There were over 300 unused numbers during the past fiscal year.
Applications may be submitted to
Mike Berry, Program Analyst
Health Resources Services Administration
US Department of Health and Human Services
5600 Fishers Lane
Rockville, MD 20857
Mr. Berry's telephone number is (301)443-4154. HHS waivers for researchers should be submitted to HHS's Office of Global Health Affairs.
We have been contacted by several physicians across the country with regard to obtaining J waivers through the HHS. We look forward to assisting them, and salute the HHS for filling a vital need in our nation's healthcare system.
On December 30, the Wall Street Journal ran a story about the new HHS program which also discussed our nationwide lawsuit challenging INS's interim regulations restricting national interest waivers for physicians. More about this in the February issue of SHUSTERMAN'S IMMIGRATION UPDATE.
Coming Attractions: The Delta Regional Authority (DRA) has submitted an application to act as an interested governmental agency for purposes of sponsoring physicians for J waivers. This application is currently pending at the State Department. The DRA is a federal-state partnership covering 240 counties and parishes in the following states: Alabama, Arkansas, Illinois, Kentucky, Louisiana, Mississippi, Missouri and Tennessee. For a map of the DRA's coverage area, see
4. Registered Nurses: The New INS Memos on H-1Bs and I-140s
From 1952 to 1995, registered nurses could obtain temporary visas to work in the U.S. Until 1989, RNs were considered professionals and hence were eligible to obtain H-1 visas. After the implementation of the Immigration Nursing Relief Act of 1989 (INRA), certain health care providers who filed "attestations" with the Labor Department could petition for the newly-created "H-1A" visas for nurses. However, despite the recommendation of a committee appointed by the Department of Labor that the "H-1A" program be extended, Congress failed to take the necessary action to do so. This lack of action has contributed to the present national shortage of nurses.
In 1999, a law was enacted to create an "H-1C" visa category for RNs. However, the H-1C category is so restrictive that less than a dozen hospitals nationwide are able to petition for a maximum of 500 visas per year.
Senator Brownback's "Rural and Urban Healthcare Act of 2001" would have substantially expanded the H-1C category, but the legislation never even received a hearing in the Senate Immigration Subcommittee.
However, on January 7, 2003, Representative Sheila Jackson Lee (D-TX) re-introduced her own version of this legislation in the House of Representatives: H.R. 87. "A bill to modify the requirements applicable to the admission into the United States of H-1C nonimmigrant registered nurses, and for other purposes; to the Committee on the Judiciary."
In most cases, an employer wishing to hire a foreign-born nurse must obtain an immigrant visa for permanent resident status for the RN, a process that can take up to 18 months if the RN resides outside of the U.S.
On November 27, the Executive Associate Commissioner for Field Operations, Johnny Williams, issued a four-page memorandum to the Service Centers entitled "Guidance on Adjudication of H-1B Petitions Filed on Behalf of Nurses".
The memo first describes the general eligibility requirements for H-1B status, and states that since the minimum requirement for entry into the field of nursing as a registered nurse is a two-year associate degree, "a typical RN would not likely be eligible for H-1B classification".
However, the memo goes on to describe various classes of RNs who are eligible for H-1B status because a bachelor's degree or the equivalent in experience is a prerequisite for such jobs. Among these RNs are certified Advanced Practice Registered Nurses (APRNs). APRNs include the following types of nurses: clinical nurse specialist (CNS), certified registered nurse anesthetist (CRNA), certified nurse-midwife (CNM) and certified nurse petitioner (CNP). A CNS may have achieved advanced practice certification in any of the following fields: Acute Care, Adult, Critical Care, Gerontological, Family, Hospice and Palliative Care, Neonatal, Pediatric, Psychiatric and Mental Health (Adult or Child) and Women's Health. Similarly, CNPs may have achieved advanced practice certification in any of the following fields: Acute Care, Adult, Family, Gerontological, Pediatric, Psychiatric & Mental Health, Neonatal and Women's Health.
The memo also states that supervisory level nurses may be eligible for H-1B status. In addition, if a state requires a BSN degree for licensure, as does North Dakota, an RN who is licensed in such a state will generally qualify for H-1B status.
Finally, the memo concludes by stating that "an increasing number of nursing specialties…require a higher degree of knowledge and skill than a typical RN or staff nurse position". Certification examinations are available to such nurses "who possess additional clinical experience". "Examples of these types of certification examinations are school health, occupational health, rehabilitation nursing, emergency room nursing, critical care, operating room, oncology and pediatrics." The memo states that "in such nursing specialties, the petitioner may be able to demonstrate that the H-1B petition is approvable" by showing "through affidavits from independent experts or other means, that the nature of the position's duties are sufficiently specialized and complex that the knowledge required to perform the duties is usually associated with the attainment of a bachelor's or higher degree (or its equivalent)."
Will this memo result in a significant number of RNs being approved for H-1B status? This seems likely if the Service Centers take the language of the memo to heart. The memo also states that H-1B petitions for RNs will continue to be adjudicated on a "case-by-case basis". However, the memo enumerates a number of consistent standards which should permit a larger number of RNs to obtain H-1B status than has been the case in the past.
Practice Pointer: Employers wishing to petition for H-1B visas for RNs should do so immediately and pay the extra fee for premium processing. These employers can obtain H-1B visas for such nurses in a matter of weeks.
This will no longer be possible once the INS's proposed VisaScreen regulations are finalized. Then, it will take three to six more months to obtain an H-1B visa for nurses since a VisaScreen certification will be a prerequisite.
Recently, the INS resolved another issue regarding registered nurses. In early 2002, some INS field offices had questions whether the passage of the NCLEX licensure exam was equivalent to a "full and unrestricted license" for the purpose of approving a Schedule A immigrant visa petition for an RN. On December 20, 2002, Thomas E. Cook, the INS Acting Assistant Commissioner, Office of Adjudications, issued a memorandum stating that passage of the NCLEX was an acceptable alternative to passage of the CGFNS examination or the possession of a full and unrestricted license for I-140 purposes.
5. Immigration Trivia Quiz:
Quiz Removed.
6. Deportation: Turning a "Losing" Case into a "Winner"
Recently, the Board of Immigration Appeals ("BIA") granted a motion to reopen on behalf of our clients: a husband and wife who had applied for cancellation of removal ("cancellation") in 1998. The BIA ordered that their case be remanded to the Immigration Judge ("Judge") who originally denied their cancellation applications.
By way of background, a person who is not a permanent resident can only file an application for cancellation with a judge while in removal proceedings if he establishes the following:
He has been physically present in the United States for a continuous period of at least ten years;
He has been a person of good moral character;
He has not been convicted of an enumerated offense; AND
His removal would result in exceptional and extremely unusual hardship to his/her spouse, parent, or child, who is a U.S. citizen or a lawful permanent resident.
Our clients arrived in the United States as visitors over 16 years ago and remained. They have three United States citizen children aged 15, 13, and 6. During their removal hearing before the Judge in 1998, the couple was represented by another law firm. At that time, the husband's parents were permanent residents and the wife's mother was a United States citizen. The Judge denied their applications for cancellation finding that the couple had not established that their removal would result in "exceptional and extremely unusual hardship" to their children and parents. The Judge defined the hardship standard as "not only extreme, but also so rare that denying such relief amounts to being unconscionable."
Through their former attorney, the couple appealed the Judge's denial to the BIA. Meanwhile, while their case was on appeal, the wife's U.S. citizen mother passed away and the husband's parents, aged 80 and 81, became U.S. citizens.
On April 24, 2002, the BIA dismissed the couple's appeal. Their attorney told them that there was nothing he could do to help them. Shortly, thereafter, they retained our law firm.
We first filed a petition for review of their case to the U.S. Court of Appeals. Although, a 1996 amendment to immigration laws states the Federal Courts have no jurisdiction over "discretionary" decisions, our petition for review informed the Court that the Judge used the wrong standard to evaluate our clients' applications for cancellation and that the BIA did not correct this legal error. Therefore, the error was based not on discretion, but on an incorrect interpretation of the law, and was, therefore, reviewable by the Court.
In 2001 (three years after the Judge's decision), the BIA had rejected the "unconscionable" standard – the same standard used by the Judge in our clients' case. Instead the Board held that the evidence must establish that an applicant's qualifying relative "would suffer hardship that is substantially beyond that which would ordinarily be expected to result from the alien's deportation, but need not show that such hardship would be 'unconscionable'." Matter of Monreal, 23 I&N Dec. 56 (BIA 2001).
For more information regarding this subject, see our article entitled "Establishing Hardship to Qualify for Cancellation of Removal" in the October 2002 issue of SHUSTERMAN'S IMMIGRATION UPDATE at
https://www.shusterman.com/newsletterusimmigrationoctober2002.html#7
Because the Judge in our case had employed a standard which was rejected by subsequent BIA decisions, we requested that the U.S. Court of Appeals remand the case in light of this new legal standard.
Simultaneously, our office also filed a motion to reopen to the BIA. We argued that the case should be reopened and remanded because our client's parents were now United States citizens and that the Judge used the wrong legal standard in denying the case. Despite the INS' opposition to our motion, the BIA reopened and remanded the case to the Judge for further proceedings. Our clients will have another hearing before the same Judge and another opportunity to present evidence establishing that they are indeed eligible for cancellation.
Will the Judge grant our clients' case on remand? We can not be sure. However, our clients have a priority date through a family member which will soon be current. If the Judge grants our clients' cancellation of removal, they will immediately become permanent residents. If he again denies their application, and they appeal his decision, it is likely that they will become eligible to adjust their status to permanent residents before the appeal is decided.
7. Special Registration: Damned If You Do, Damned If You…
In December, the INS has arrested hundreds of persons who voluntarily reported to the agency in order to comply with the new Special Registration rules. The fact that many of the registrants had EADs and/or had applied for adjustment of status (and hence were present in the U.S. legally) seems to have been lost on the INS officers. The registrants were arrested, detained and placed under removal proceedings. By January, the INS implemented a new "kinder and gentler" policy. Few applicants to with pending applications for adjustment of status were arrested. Most persons were released without bond. Only those persons who were in violation of their immigration status were issued Notices to Appear before Immigration Judges.
Until recently, INS seemed to have no consistent Special Registration policy whatsoever with procedures varying from office to office. See
https://www.shusterman.com/specialregistrationaila.html (Link no longer operational)
No one has been arrested for being a potential terrorist, a few were arrested for criminal convictions, and the rest for alleged immigration violations. How were the December registrants treated? Read "Special Registration: One Man's Odyssey" at
https://www.shusterman.com/specialregistrationstory.html
The press wrote extensively about the arrests. Lawsuits were brought against the INS. See
https://www.shusterman.com/pdf/schey103.pdf
Several prominent members of Congress wrote to Attorney General Ashcroft and asked that Special Registration be immediately suspended. See
https://www.shusterman.com/specialregistrationprotest.html
So far, no reply from the AG.
The Special Registration rules are very odd indeed. Persons who entered the U.S. legally in nonimmigrant status are required to register. Persons who entered without inspection are exempt!
Special Registration is a "Catch-22" situation for thousands of nonimmigrants waiting for green cards. If they are out-of-status, they will be placed under removal proceedings. If they fail to register, they will be forever ineligible for any type of immigration benefits.
It's a dilemma for nonimmigrants who have the bad luck of being from a country designated for Special Registration.
The registration deadline for nonimmigrant males from 13 countries was January 10th. Saudis and Pakistanis must register by February 21st.
Potential terrorists must be laughing out loud. They face no such dilemma. They have other things on their minds – they will not register.
We list all of the rules and regulations regarding Special Registration on our "September 11th" page at
https://www.shusterman.com/september11immigration.html#1
8. Schedule of Upcoming Immigration Law Seminars
The following is a partial list of Immigration Seminars in which I am scheduled to participate during the next few months:
January 31, 2003
Fresno, California
2nd Annual Multicultural Public Health Conference
"Addressing Health Disparities in the San Joaquin Valley"
Presented by the Central California Public Health Partnership
My presentation will be entitled "The Effect of Immigration Reform on the Public Health Workforce in Rural Areas".
March 20, 2003 (Tentative Date)
Phoenix, Arizona
Arizona Hospital Association
May 22, 2003
San Francisco, California
American Psychiatric Association – 156th Annual Meeting
I will be participating in a 90-minute workshop and speaking about immigration solutions for foreign-born physicians.
August 17-20, 2003
Denver, Colorado
American Society for Healthcare Human Resources Administration (ASHHRA) – "Cultivating Our Human Capital"
My presentation will be entitled "Immigration & Foreign Health Professionals – Is the Door Half Open, or Half Shut?"
9. Answers to the December 2002 Immigration Trivia Quiz
Quiz Removed.
Carl Shusterman
Certified Specialist in Immigration Law, State Bar of California
Former U.S. Immigration & Naturalization Service Trial Attorney (1976-82)
Board of Governors, American Immigration Lawyers Association (1988-97)
Phone: (213) 623-4592 Fax: (213) 623-3720
Law Offices of Carl Shusterman, 600 Wilshire Blvd., Suite 1550
Los Angeles, California 90017
"The test of our progress is not whether we add more to the abundance of those who have much; it is whether we provide enough for those who have too little."
– Franklin D. Roosevelt
Newsletter US Immigration Update January 2003 – Quick Links
About Us
Back Issues of Our Newsletter
Citizenship
Client Testimonials
Forms Download
Green Cards
Job Search
PERM
Processing Times
Schedule a Legal Consultation
Subscribe to Our Newsletter
Success Stories
Temporary Visas
Visa Bulletin
Disclaimer: This newsletter is not intended to establish an attorney-client relationship. All information contained in this newsletter is generalized. Any reliance on information contained herein is taken at your own risk.
January 13, 2003