Volume Three, Number Two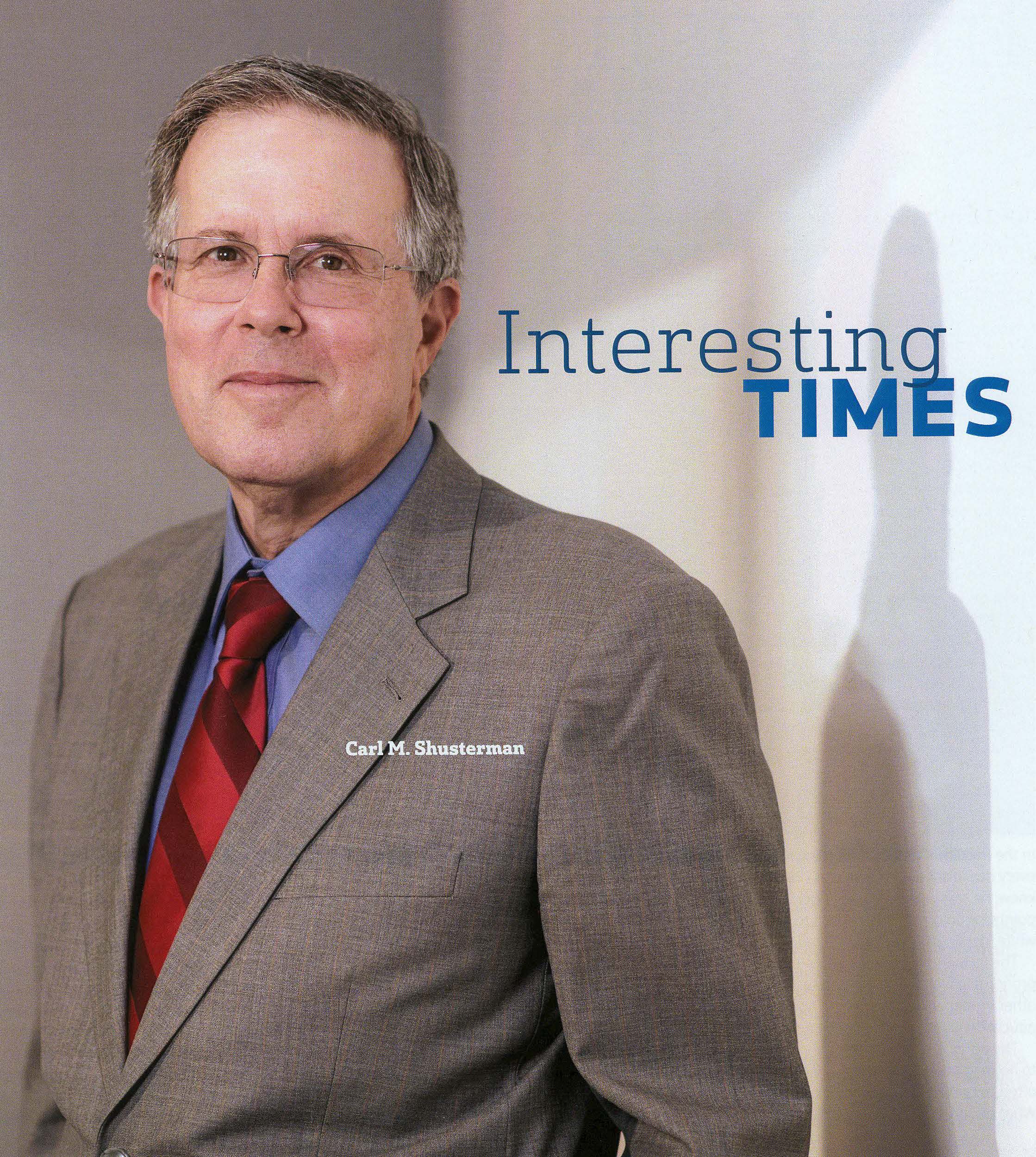 SHUSTERMAN'S IMMIGRATION UPDATE is the Web's most popular e-mail newsletter regarding U.S. immigration laws and procedures with over 40,000 subscribers located in more than 150 countries. It is written by a former INS Trial Attorney (1976-82) with over 30 years of experience practicing immigration law.
Published by the Law Offices of Carl Shusterman, 600 Wilshire Blvd, Suite 1550, Los Angeles, California, 90017. Phone: (213) 623-4592 x0.
Subscribe to our E-Mail Newsletter, join the conversation on our Immigration Facebook Page, follow our Blog Posts and subscribe to our "How-To" Immigration Videos.
Client Reviews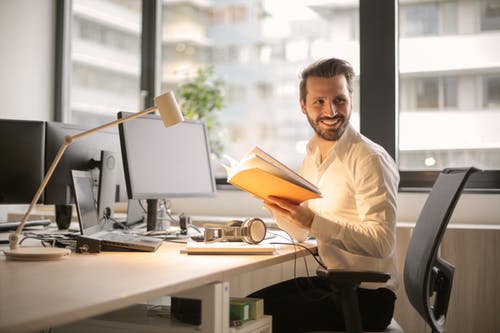 Outstanding Service
"I have been dealing with immigration lawyers for almost a decade. This office is by far the best office I have worked with."
- Faras Shakir, Detroit, Michigan
Read More Reviews
Zoom Consultations Available!
Newsletter US Immigration UpdateFebruary 1998
Table of Contents
1. Febuary 1998 State Department Visa Bulletin
On January 12, 1998, we posted the February 1998 Visa Bulletin the same day that the State Department posted the dates on their web site.
Most of the Family categories moved forward seven weeks or less. The only significant forward movement occurred in the 4th preference category (brothers and sisters of U.S. citizens)for persons born in India where there was a two month advance. Most of the Employment categories remained 'current' (no backlogs). The unskilled workers advanced three months to March 1, 1991 while the religious workers category advanced only three weeks to June 22, 1997.
The mainland China categories advanced as follows: the first preference advanced five weeks to May 15, 1997; the second preference moved forward only three weeks to April 8, 1996; while the third preference slowly moved ahead six weeks to Janaury 22, 1994.
The news was not much brighter for Indian nationals, the second and third category moved forward four weeks and seven weeks, respectively.
Immigrant visas for winners of the DV-98 lottery are current for most countries and regions. The exceptions are as follows: for January 1998, a DV rank cut-off has been established only for one region (Asia at 10,641 except for Bangladesh at 5,620). Good news for Africa which is now current, and bad new for the one European country with a cut-off date, Albania which remains at 9,291.
For the State Department's official version, complete with information about the movement of family, employment and lottery numbers, see
http://travel.state.gov/visa_bulletin.html (Link is no longer operational.)
FAMILY CATEGORIES
| Categories | Worldwide | China (PRC) | India | Mexico | Philippines |
| --- | --- | --- | --- | --- | --- |
| 1st | 5-15-96 | 5-15-96 | 5-15-96 | 5-15-93 | 12-03-86 |
| 2A | 9-08-93 | 9-08-93 | 9-08-93 | 11-08-92 | 9-08-93 |
| 2B | 7-22-91 | 7-22-91 | 7-22-91 | 5-22-91 | 7-22-91 |
| 3rd | 8-15-94 | 8-15-94 | 8-15-94 | 3-15-89 | 9-22-86 |
| 4th | 8-01-87 | 8-01-87 | 12-01-85 | 12-08-86 | 3-30-78 |
EMPLOYMENT CATEGORIES
| Categories | Worldwide | China (PRC) | India | Mexico | Philippines |
| --- | --- | --- | --- | --- | --- |
| 1st | Current | 5-15-97 | Current | Current | Current |
| 2nd | Current | 4-03-96 | 6-01-96 | Current | Current |
| 3rd | Current | 1-22-94 | 4-01-95 | Current | Current |
| Unskilled | 3-01-91 | 3-01-91 | 3-01-91 | 3-01-91 | 3-01-91 |
| 4th | Current | Current | Current | Current | Current |
| Religious | 06-22-97 | 06-22-97 | 06-22-97 | 06-22-97 | 06-22-97 |
| 5td | Current | Current | Current | Current | Current |
2. Immigration Government Processing Times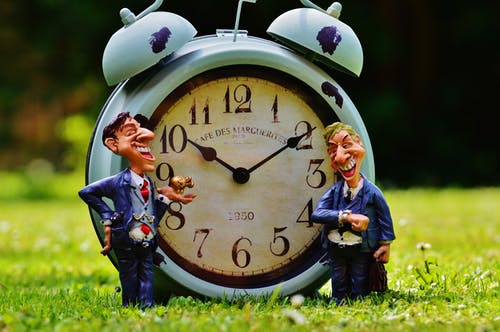 We link to the most recent immigration waiting times for each of the four USCIS Service Centers, the National Benefits Center and the Administrative Appeals Office. We also link to the processing times of all of the 83 USCIS District Offices and Sub-offices. We link to the Labor Department's page entitled "Processing dates for labor certification applications". Finally, we link to the State Department's "Visa Wait Times" page.
3. EOIR Issues Regulations on 1997 NACARA Law
As you may remember, in the final two weeks of November 1997, the President signed two significant immigration laws: (1) On November 19, he signed the Nicaraguan Adjustment and Central American Relief Act (NACARA) and (2) One week later, on November 26, he signed the law which terminated section 245(i), effective January 14, 1998.
We have created a new page to track the progress on the 1997 laws at https://www.shusterman.com/245inacarausimmigration.html
The January 16, 1998 press release issued by the Executive Office of Immigration Review (EOIR) concerning the applicability of NACARA to deportation and removal hearing can be found at https://www.shusterman.com/nacaranewsrelease1998.html
NACARA provides amnesty for certain Cubans and Nicaraguans, and special rules for suspension of deportation and cancellation of removal for certain Guatemalans, Salvadorans and former nationals of the Soviet Bloc.
The EOIR memo does not pertain to Cubans and Nicaraguans, but explains in simple English, the eligible classes of Guatemalans, Salvadorans and former Soviet Bloc nationals. Such persons are eligible for suspension of deportation and cancellation of removal under the rules in effect prior to the harsh provisions of the 1996 law (seven years continuous physical presence, good moral character, and extreme hardship), and explains how those currently in deportation proceedings may reopen the proceedings in order to apply under these standards.
Perhaps most importantly, it declares that the motion to reopen must be submitted between the following dates: January 16, 1998 and September 11, 1998.
Unlike applications from all other countries in the world, qualifying nationals of the countries described in NACARA are exempt from the conditional grants of suspension or cancellation, from the 4,000 annual limit, and from the "stop-clock" provisions which Congress' leader of the anti-immigrant bloc, Representative Lamar Smith (R-TX) reinserted in NACARA after it had been effectively removed from the 1996 law by Attorney General Janet Reno.
Since they were not included in NACARA, the Administration has temporary halted the deportation of Haitians.
The more important question is who will vindicate the rights of the thousands of Chinese, Indians, Filipinos, Mexicans and other persons who continue to face the overly harsh standards for suspension of deportation and cancellation of removal imposed on them by the 1996 law and by NACARA? One wonders whether the Federal Courts will find that determining a person's rights to live with their spouses and children based strictly upon their place of birth satisfies the "any rational basis" test under the Constitution's Equal Protection Clause.
4. Physicians: Conrad State 20 Programs and Specialists
In obtaining J-1 waivers for physicians, the general rule is that interested federal government agencies, with the exception of the Veterans Administration (and HHS which sponsors researchers), will sponsor only doctors who are performing "primary care" for patients. See
https://www.shusterman.com/fmg95.html (Link is no longer operational.)
The problem is that there is no universally accepted definition of primary care. Usually included are internists, obstetricians and gynecologists, family practitioners, general practitioners, psychiatrists and general surgeons. Last year, the U.S. Information Agency issued regulations which omitted general surgeons from the definition of primary care physicians.
Since then, we have received dozens of phone calls inquiring which of the Conrad State 20 programs sponsor general surgeons and other specialists.
Here is what we have discovered so far:
The following states will sponsor specialists on a case-by-case basis: Delaware, Indiana, Vermont, Virginia, Washington and Wisconsin.
These states will not sponsor a physician with speciality training for a waiver: Alabama, Arkansas, Georgia, Maryland, Minnesota, Missouri, North Carolina, Ohio and Pennsylvania (no fellowship training allowed).
These states will accept general surgeons on a case-by-case basis: Delaware, Indiana, North Dakota (only under extreme conditions), South Carolina (will accept general surgeons), Vermont, Virginia (will accept general surgeons if they practice primary care for a minimum of 40 hours per week), Washington and Wisconsin.
The following states do not define primary care: Arizona, Florida, Maine, Oklahoma and Georgia.
In addition, please remember that the following states do not participate in the Conrad State 20 program: Alaska, California, Colorado, Hawaii, Idaho, Kansas, Louisiana, Montana, Oregon, South Dakota, Texas, Utah and Wyoming.
Iowa still has 15 slots available for J-1 waivers. They are dividing them fairly equally between urban and rural locations. They will sponsor general surgeons in the rural areas. In June, if there are still available slots, they will sponsor specialists for waivers. South Carolina has many open slots as well.
If any of the above information is mistaken or needs to be updated, please contact us at carl@shusterman.com
For physicians still seeking an offer of employment, see https://www.shusterman.com/physiciandoctorjobsearch.html
Meanwhile, what's new at the Department of Agriculture (USDA)?
In a memo dated January 26, 1998, USDA states as follows:
"In an effort to avoid the backlog of J-1 waiver cases experienced last year, effective February 15,1998, and until further notice, we will:
accept two requests per employer per calendar year; replace only J-1 physicians placed by USDA who have left an area;
place no more physicians in an area determined to be fully medically served, no matter what their field of practice; and return incomplete packages."
5. Immigration Trivia Quiz: Foreign University Students
The financial crisis that is affecting many Asian countries is starting to impact U.S. universities across the country.
Foreign students pump over $7 billion into the U.S. economy. Of the almost half million foreign students enrolled in U.S. colleges and universities, over half are natives of Asia.
Nine of the ten countries of origin of foreign students in the U.S. are Asian.
How many can you name?
6. CSS & IAP: The Beginning of the End of Late Amnesty
On January 16, 1998, after ten years of litigation, the inevitable happened. The Court of Appeals for the Ninth Circuit in CSS v. Reno, decided as follows:
DISPOSITION: VACATED AND REMANDED WITH INSTRUCTIONS TO DISMISS. Petition for rehearing is denied and the suggestion for rehearing en banc is rejected. To read the entire decision, see https://www.shusterman.com/lateamnestyupdate1997.html
On January 30, 1998, the same court in another late amnesty suit, IAP v. INS, also ordered the trial court to dismiss the lawsuit with the exception of two plaintiffs who have standing to challenge the "front-desking" procedure allegedly employed by the INS. Front-desking is the name for the procedure of refusing to accept an otherwise valid application which was actually submitted to the INS.
On February 6, 1998, the INS issued a memorandum instructing its offices, among other things, not to renew the Employment Authorization Documents (EAD's) of CSS applicants, not admit CSS applicants into the U.S. on the basis of their EAD's and not to refrain from deporting a person from the U.S. merely because he or she is a CSS applicant. You can read the entire memo at https://www.shusterman.com/lateamnestymemo1998.html
7. New State Department Fees for Visas and Passports
With the end of section 245(i), the State Department is going to have to hire additional consular officers to process a growing number of immigrant visas.
Even though we have been told that the "era of big government is over", someone has to pay the piper.
The revised fees went into effect on February 1, 1998.
8. Employers: INS Proposes to Simplify I-9 Process
On February 2, 1998, the INS proposed new regulations which would reduce the number of documents that employees could submit for Employment Verification Purposes by almost 50%, from 25 to 13. Last September, the INS reduced the number of acceptable documents from 29 to 25.
Employers, employees and other interested organizations and individuals have 60 days to submit their comments to the INS. Comments must be submitted on or before April 3, 1998. For the first time, the government is accepting comments electronically. E-mailed comments which comply with the requirements specified in the regulation may be sent to I9INFO@usdoj.gov "The proposed rule reflects a comprehensive effort to simplify the Form I-9 verification process by reducing the number of documents acceptable for employment verification,"; said INS Commissioner Doris Meissner. "Since these improvements will have an impact on all of our nation's employers and the people they hire, we welcome their feedback on our proposal. We will assess all public comments before we finalize and implement an improved I-9 process."
The proliferation of counterfeit documents has undermined the effectiveness of the Form I-9 employment verification process required by the 1986 Immigration Reform and Control Act. For the past several years, INS has been combating document fraud by developing new counterfeit-resistant documents which utilize the latest technological advances.
The rule proposes a reduction in the number of acceptable documents for the Form I-9 employment verification process to simplify the process for employers and to eliminate certain documents that are easily counterfeited. The rule also implements the document reduction provisions of the Illegal Immigration Reform and Immigrant Responsibility Act of 1996.
Under the proposed regulations, only the following documents would be acceptable:
LIST A DOCUMENTS (which establish identity and employment authorization)
U.S. Passport
Alien Registration Card (form I-551)
Temporary Residence Card (form I-688)
Employment Authorization Document (forms I-766, I-688A & I-688B)
Foreign Passport containing temporary I-551 stamp
For aliens authorized to work for a specific employer, a Foreign Passport and an Arrival-Departure Form (I-94) which authorizes employment with that employer
LIST B DOCUMENTS (which establish identity)
Drivers license issued by a state or an outlying possession of the U.S.
Native American Tribal Document
Canadian driver's license or identity card containing a photograph for Canadians authorized to work for a specific employer
LIST C DOCUMENTS
Social Security account card not containing restrictions on employment
Native American tribal document
An Arrival-Departure Record (form I-94) authorizing employment with the particular employer
The proposed changes would affect all employers and newly hired employees nationwide. The INS press release concerning the proposed regulations may be viewed at https://www.shusterman.com/employersimmigrationguide/
The proposed rule with commentary by the INS may be found at "INS's Proposed Rule to Reduce Number of Acceptable I-9 Documents".
Those with interest in this topic may wish to scroll down and click on "INS Press Release on Proposed Rule to Reduce Number of Acceptable I-9 Documents".
In our opinion, the I-9 process is cumbersome and the proposed reduction in the number of acceptable documents will make little difference. It is doubtful whether the new rule will make the process more effective in reducing the number of illegal aliens employed in the U.S. For example, under the proposed rule, one can no longer show a U.S. birth certificate as proof of employment authorization, presumably because it is easy to obtain the birth certificate of another person and assume that person's identity. However, once a person has obtained a U.S. birth certificate, this allows him to obtain a U.S. Passport (a List A document), a driver's license (a List B document) and a Social Security Card (a List C document). The result is that nothing is gained by eliminating U.S. birth certificates (or Certificates of Naturalization or Certificates of Citizenship, etc.) from the list of acceptable documents. The important question is where is the reduction in documents leading to? A National Identity Card?
9. Where to Get Your Fingerprints Taken for INS Applications
Back in the Dark Ages when I worked for the INS, you could get your fingerprints taken by the INS for free, or you could go to your local police department or to a private fingerprinting agency.
In the not too distant past, the INS established a system of Designated Fingerprinting Services (DFS), mostly private organizations which were designated by the INS to take fingerprints. Several thousand firms and law enforcement agencies registered with the INS and received DFS status.
In 1997, Congress, concerned about fraud, abolished the DFS program (The INS was promptly sued by the former DFS's.) and provided that only Application Support Centers (ASC's) and Law Enforcement Agencies (LEA's) would be permitted to take fingerprints for the INS: ASC's for naturalization applications and LEA's for other types of immigration applications.
The way the system is supposed to work is as follows: Naturalization applicants submit their applications without fingerprints, and the INS schedules an appointment for them to be fingerprinted at an ASC. Forty ASC's were to have opened in Chicago, Los Angeles, Miami, New York, Newark and San Francisco by January 1, 1998. The problem is that very few ASC's have gone into operation and from the e-mail that I receive, the lines at the existing ASC's compare somewhat unfavorably with the waits to obtain toilet paper in Moscow during the Communist era.
The LEA's are, fortunately, up and running, but from early reports, the system is in need of a tune-up. INS offices have distributed lists of local LEA's with quite a few incorrect addresses, hours of operation, etc.
We noted with some alarm that the INS list contained no LEA's for the state of New Mexico and that for the state of Hawaii, all LEA's were located on the island of Oahu. What a terrific chance for New Mexicans to visit Texas and Arizona, and for those suffering from island fever in Kauai and Maui to get a chance to hang out with the tourists in Wakiki!
When the INS updated their list on January 26, 1998, so did we. This time, we noticed that there were no longer any LEA's listed for the District of Columbia, but suddenly there were for Guam. A terrific tropical holiday package is being offered for D.C. residents by Inter-Island Native Services (INS). Escape the frosty weather, get your fingerprints, take the family, and, if your job requires U.S. citizenship, write the whole vacation off on your tax return;-)
Warning: The above information is generalized and is not meant to substitute for the advice of a tax attorney.
10. Answers to Immigration Trivia Quiz
The top ten countries of birth of foreign students in the U.S. are as follows: (1) Japan (46,292); (2) Mainland China (42,503); (3) South Korea (37,130); (4) India (30,641); (5) Taiwan (30,487); (6) Canada (22,984); (7) Malaysia (14,527); (8) Thailand (13,481); (9) Indonesia (12,461); and (10) Hong Kong (10,942).
Before closing, we note with sadness the death of Dr. Julian Simon, a champion of increased immigration to the U.S. Dr. Simon, authored the highly acclaimed book "The Economic Consequences of Immigration" in 1989. A noted economist who received his Ph.D. from the University of Chicago, Dr. Simon argued persuasively that increased immigration enlarges the work force thereby resulting in the growth of knowledge, productivity and the standard of living.
Carl Shusterman
Newsletter US Immigration Update February 1998 – Quick Links
About Us
Back Issues of Our Newsletter
Citizenship
Client Testimonials
Forms Download
Green Cards
Job Search
PERM
Processing Times
Schedule a Legal Consultation
Subscribe to Our Newsletter
Success Stories
Temporary Visas
Visa Bulletin
February 12, 1998
Disclaimer: This newsletter is not intended to establish an attorney-client relationship. All information contained in this newsletter is generalized. Any reliance on information contained herein is taken at your own risk.