Volume Eight, Number Twelve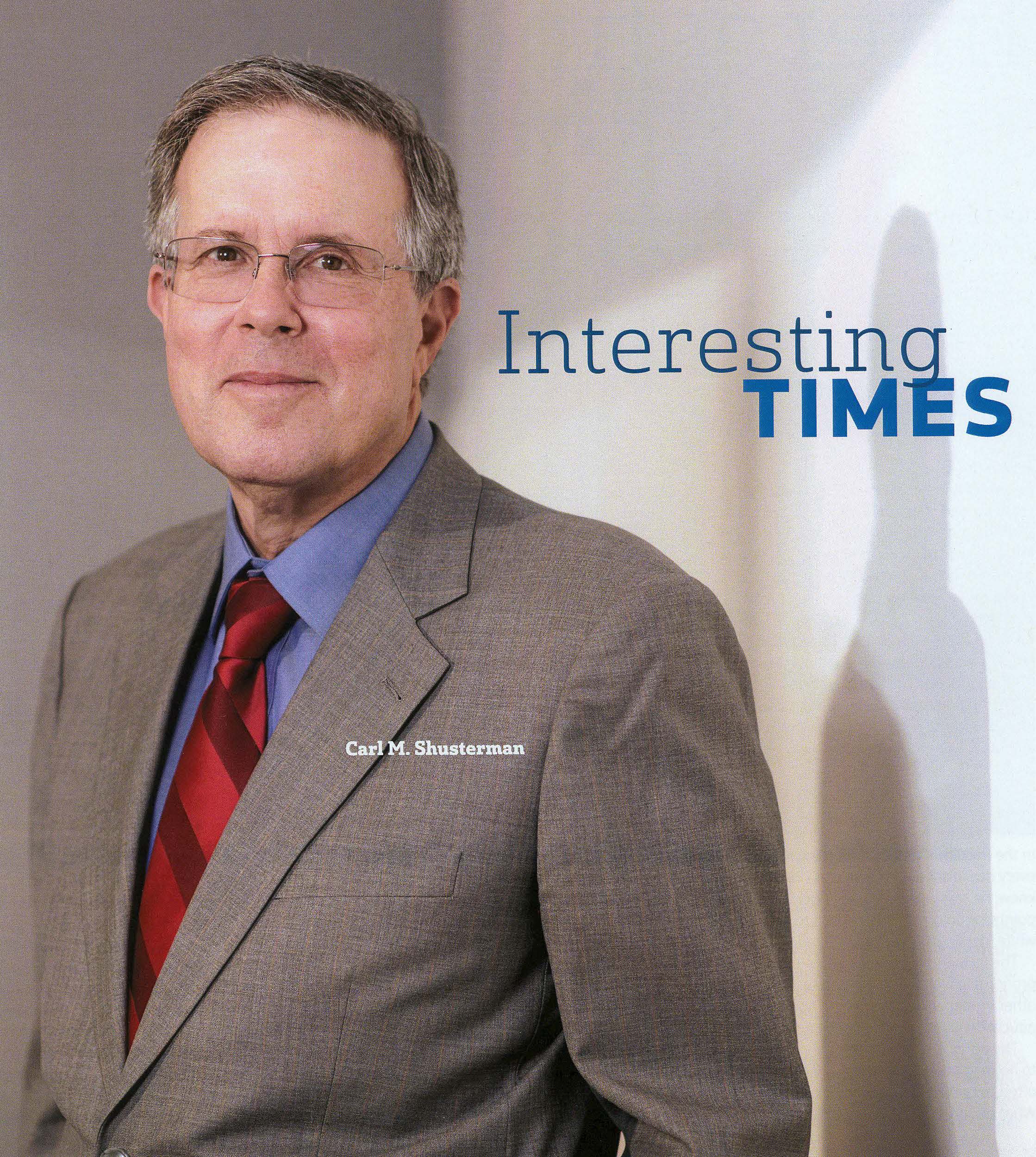 SHUSTERMAN'S IMMIGRATION UPDATE is the Web's most popular e-mail newsletter regarding U.S. immigration laws and procedures with over 40,000 subscribers located in more than 150 countries. It is written by a former INS Trial Attorney (1976-82) with over 30 years of experience practicing immigration law.
Published by the Law Offices of Carl Shusterman, 600 Wilshire Blvd, Suite 1550, Los Angeles, California, 90017. Phone: (213) 623-4592 x0.
Subscribe to our E-Mail Newsletter, join the conversation on our Immigration Facebook Page, follow our Blog Posts and subscribe to our "How-To" Immigration Videos.
Newsletter US Immigration Update December 2003
This month's issue contains the following topics:
Client Reviews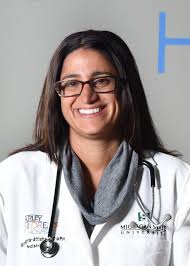 The Best Lawyer!
"I had the best experience working with Law Offices of Carl Shusterman. The staff is very professional, trustworthy, responsive, knowledgeable and helpful."
- Dr. R. Khan, Boston, Massachusetts
Read More Reviews
Zoom Consultations Available!
NEWS FLASHES:
Career Opportunities– Law Offices of Carl Shusterman We are expanding again! Do you have a passion for immigration law? Do you have excellent writing skills? Are you results oriented? Whether you are an experienced immigration business paralegal or are just out of college, if you have the right stuff, we are prepared to make you an offer that you can't refuse! For more information, see our "Career Opportunities" page at

https://www.shusterman.com/careers.html (Link no longer operational)

California Drivers License – On December 3, California Governor Arnold Schwarzenegger signed a bill to repeal the recently-passed law which would have allowed illegal immigrants, starting on January 1, 2004, to apply for drivers licenses.
Child Citizenship Certificate Process Streamlined– On November 20, the USCIS announced a new, streamlined system under which children adopted by U.S. citizen parents would be issued citizenship certificates within 45 days. For more information about this program, see our "Citizenship" page at
DV Lottery– The online DV Lottery will continue until the end of this month. You must register online and it is not necessary to pay an attorney. As a public service we link to the Official Lottery Application Page and to the Official Instructions from our "Lottery" page at

https://www.shusterman.com/greencardlottery.html
Also, we will conduct a free, online chat on December 15 entitled "How to Apply for the Green Card Lottery Online…Without Paying An Immigration Lawyer". See

Link to chat no longer available

E-Filing by Credit Card– On December 1, the USCIS announced that persons could, for the first time, pay the e-filing fees for forms I-90 (replacement or renewal of alien registration card) and I-765 (application for employment authorization document) online using a credit card (American Express, Discover, MasterCard or Visa) or a debit card.
Legislation:For the latest information on immigration legislation, legislative hearings, regulations and government policies, see the latest issue of "Washington Update" published by the American Immigration Lawyers Association at

https://www.shusterman.com/toc-advocacy.htm (Link is no longer operational.)

Mexican TNs– Expect some big changes in the immigration provisions in the North American Free Trade Agreement (NAFTA) beginning January 1, 2004. The 5,500 cap on TN-2 visas for professionals born in Mexico will expire on that date, and the number of Mexican TNs will be unlimited. Also sunsetted is the provision which requires employers to submit I-129 petitions for Mexican TN employees at the Nebraska Service Center. As of January 1, Mexican nationals with qualifying offers of employment in a TN occupation may apply directly for visas at U.S. Consulates in Mexico. We have posted a copy of the USCIS memo detailing these changes on our "Free Trade Agreements" page at
VisaScreen Policy Reversed– In the October 2003 issue of SHUSTERMAN'S IMMIGRATION UPDATE, we informed our readers that the CIS had issued a memo (on September 22) which would require nurses and other health care workers to submit a VisaScreen certificate together with their applications for adjustment of status. We asked you to write to the CIS and oppose this new policy. See

https://www.shusterman.com/newsletterusimmigrationoctober2003.html#4
We are very pleased to announce that the CIS has informed the American Immigration Lawyers Association (AILA) at a recent liaison meeting that VisaScreen certificates need NOT be submitted simultaneously with the I-485. Such certificates will be required, as before, when the CIS adjudicates the I-485.
1. January 2004 State Department Visa Bulletin
On December 11, we posted the January 2004 Visa Bulletin, the same day that the State Department posted the dates on their web site.
All of the worldwide family categories advanced between one and six weeks.
The Philippine family categories rapidly advanced. The 4th preference category (brothers and sisters of U.S. citizens) moved forward 9 weeks while both the 1st preference (unmarried sons and daughters of U.S. citizens) and the 3rd preference category (married sons and daughters of U.S. citizens) sprinted ahead over 3 months or more.
None of the Mexican family categories advanced more than 7 weeks.
The India 4th preference category moved ahead 7 weeks.
The Visa Bulletin creates false expectations. As long as a category advances less than four weeks each month, the waiting period listed on the bulletin cannot be relied upon. Unless Congress acts to reform the family-based system, the 3.5 million persons waiting to immigrate to the U.S. based on approved family-based petitions should consider other options for immigrating.
All of the employment-based numbers remain current. The time to apply for your labor certification or visa petition is now.
The January 2004 Visa Numbers can be found at
https://www.shusterman.com/statedepartmentvisabulletin/
For an explanation of what the categories, dates and symbols listed below mean, see
https://www.shusterman.com/greencardsthroughrelatives.html
2. Immigration Government Processing Times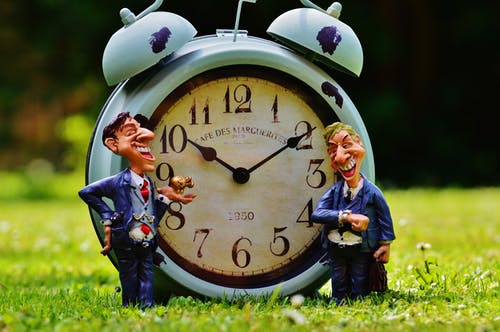 We link to the most recent immigration waiting times for each of the four USCIS Service Centers, the National Benefits Center and the Administrative Appeals Office. We also link to the processing times of all of the 83 USCIS District Offices and Sub-offices. We link to the Labor Department's page entitled "Processing dates for labor certification applications". Finally, we link to the State Department's "Visa Wait Times" page.
3. Amnesty: Settlements Reached In CSS & LULAC Cases
The "late amnesty" lawsuits known as Catholic Social Services (CSS) and LULAC have been pending, in one version or another in Federal Court, for over 15 years. The Plaintiffs are challenging restrictive INS regulations which were promulgated in the late 1980s to implement the 1986 legalization ("amnesty") law.
On November 25, the attorney for the Plaintiffs, Peter Schey, announced that settlements had been reached in both lawsuits:
Attached, please find in pdf format notices for nationwide class action settlements in the late amnesty litigation cases entitled Catholic Social Services v. Ridge and Newman/LULAC v. BCIS. These notices commence a thirty day period within which class members may file objections with the respective district courts in these cases.
We anticipate a final fairness hearing will be held in both cases in early January 2004 to approve the settlements. Court approval will be followed by a brief publicity period, after which a twelve month application period for legalization under the 1986 IRCA will commence. We anticipate the twelve month application period will begin around April 2004.
Please post and circulate this message and the enclosed notices to your members and/or staff as well as to any clients involved in the late amnesty litigation.
Complete settlement agreements are available for review on the Center's web page at
www.centerforhumanrights.org.
If you have any questions, please contact me at
pschey@centerforhumanrights.org.
Very truly yours,
Peter A. Schey
CHRCL President
We link to the settlements and notices from our "Amnesty" page at
https://www.shusterman.com/amnestyusimmigration.html
4. Nurse-Patient Staffing Ratios Affecting RN Recruitment
The Institute of Medicine (IOM) estimates that 98,000 Americans in hospitals die each year because of medical errors. In November 2002, the IOM issued a report which cited studies which demonstrate that infections and cardiac and respiratory failure were associated with an inadequate number of nurses.
The State of California is attempting to increase the number of RNs employed in hospitals by mandating certain nurse-to-patient staffing levels. These are scheduled to become effective on January 1, 2004. These ratios are putting pressure on California hospitals to increase their recruitment of foreign-born RNs.
Under a recently-enacted law, California can fine hospitals $10,000 per day per violation of the ratio law and $5,000 per day for other patient-safety violations. Hospitals will be required to staff one nurse for every six patients in medical-surgical units.
In the midst of a severe national shortage of nurses, where will California hospitals find the nurses they need to meet the new ratios?
Hospitals can increase salaries and sign-on bonuses. This will result in RN migration from lower-paying hospitals to higher-paying ones. Also, California hospitals will hire RNs from other states which do not have nurse-patient ratios. Many California hospitals will also increase their usage of nurses from staffing agencies.
How about the recruitment of foreign-born RNs?
Congress has failed to restore the temporary visa system for RNs which worked so well between 1952 and 1995. Generally, hospitals are forced to sponsor RNs for permanent residence, a process that can take between one and two years.
However, one promising source of foreign-born nurses is being tapped by California hospitals. RNs who are Canadian citizens are able to obtain Trade NAFTA (TN) status to work in the U.S. in as little as one day.
Not only is immigration not a problem for Canadian RNs, neither is licensing. A Canadian RN can qualify for a license in over 40 states, including California, without taking the NCLEX examination. She can utilize the "endorsement" process, the same as an RN who wishes to migrate from one state to another.
However, some storm clouds are looming on the horizon for Canadian RNs. Starting on July 25, 2004, TN nurses will, for the first time, be subjected to the VisaScreen requirement. The VisaScreen is a certificate issued by the International Commission for Healthcare Professionals (ICHP), a subsidiary of the CGFNS. It certifies that a foreign-born is proficient in spoken and written English, and that her education, training, license and experience are comparable with an American RN.
In order to obtain a VisaScreen certificate, the ICHP must verify and evaluate the RN's university transcripts, make sure that her foreign license(s) are unencumbered, etc. Also, if the Canadian nurse was educated in Quebec or in another country, she probably will have to schedule and pass examinations in written and spoken English. All of this takes time. To obtain a VisaScreen certificate, a Canadian RN must pass either the CGFNS or the NCLEX examinations. This is sure to cause a bit of an uproar among Canadian TN nurses who have obtained their state licenses through endorsement. Since they have state licenses, they are bound to ask, why should they be forced, at this late date, to take the licensure examination?
Can a Canadian RN obtain a VisaScreen certificate before July 25, 2004? Only if she acts quickly. Will processing times for VisaScreen certificates increase if thousands of Canadian TN healthcare workers apply between now and July? We think so. Are TN workers already employed by U.S. health care providers subject to the VisaScreen requirement? Yes. What are the consequences of not having a VisaScreen certificate? The rules require that a VisaScreen certificate be presented to the Immigration Service every time that a nonimmigrant foreign healthcare worker enters the U.S., applies for an extension of stay, a change of status or a change of employers.
So do we have a strategy for TN nurses who are unable to obtain VisaScreen certificates by July 25, 2004? Yes, we believe that they have a couple of options. First, they can immediately apply for adjustment of status to permanent residence. However, as long as the Immigration Service's memo of September 22, 2003, which requires that a VisaScreen certificate be submitted at the time that the adjustment application is filed, remains in force, this strategy involves an element of risk. Second, we recommend that any TN nurse who does not have a VisaScreen certificate by the beginning of July 2004, depart the U.S. and re-enter with a new letter from her employer requesting that she be admitted to the U.S. for a period of one year. This strategy insures that the nurse is able to maintain valid TN status until July 2005. As long as she does not depart the U.S. after July 2004 or attempt to change status or employers, she buys herself an additional year to obtain a VisaScreen certificate.
For more information about TN nurses and allied healthcare professionals, the VisaScreen requirements and California's nurse-patient staffing ratios, see our "Nurse" page at
https://www.shusterman.com/nurseimmigrationguide.html
and our "Allied Healthcare Professionals" page at
https://www.shusterman.com/healthcareprofessionalsusimmigration.html
5. Immigration Trivia Quiz:
Quiz Removed.
6. Physicians NIW Lawsuit: Motion for Summary Judgment
On December 1, we filed a Motion for Summary Judgment in Schneider vs. Ashcroft, our law suit challenging the Immigration Service's regulations which implement a 1999 law that permits foreign-born physicians to obtain permanent residence through National Interest Waivers (NIWs), thereby bypassing the labor certification requirement.
The plaintiffs are eight physicians, practicing medicine in federally- designated underserved areas in Massachusetts, New York, Georgia, Oklahoma, Washington and California. Our Motion for Summary Judgment contends that there are no factual issues to be decided by the court and that the case can be decided now strictly as a matter of law.
Should we prevail; the court will strike those portions of the regulations which do not comply with the law.
Among the sections of the regulation which we believe do not comply with the law are the following:
The law applies to "any alien physician" while the regulation attempts to limit the law's scope to primary care physicians;
The law requires a physician to practice in a federally-designated underserved area for "an aggregate" period of time (generally, five years). The regulation establishes a series of seemingly arbitrary dates when this medical service requirement is deemed to begin;
The law provides that a physician who had an NIW petition filed on his/her behalf prior to November 1, 1998 is subject to a 3-year, rather than a 5-year, medical service requirement. The regulation states that this is true only for physicians whose NIW petitions were still pending on the effective date of the law, November 12, 1999.
There are numerous other sections of the regulations that we are challenging as well. The law was enacted in order to encourage foreign-born physicians to practice in medically-underserved areas. The regulations restrict the law in a variety of ways, harming the plaintiffs, thousands of other foreign-born physicians as well as hundreds of thousands of U.S. citizens who lack medical care.
We have posted the 25-page "Summary of Arguments" section of our Motion for Summary Judgment on our "Physicians" page at
https://www.shusterman.com/physiciansusimmigration.html#3
We promise to keep you updated on this important matter. We will post a copy of the Justice Department's response to our Motion for a Summary Judgment as soon as it is filed in Federal Court.
7. Special Registration: ICE Suspends Re-Registration Rule
On December 2, the Department of Homeland Security's Immigration and Customs Enforcement (ICE) published a notice in the Federal Register entitled "Suspending the 30-Day and Annual Interview Requirements From the Special Registration Process for Certain Nonimmigrants; Interim Rule".
By way of background, the INS had created the National Security Entry-Exit Registration System (NSEERS) in September 2002. Under NSEERS, nonimmigrant males from 26 countries were required to register with the INS ("call-in registration") or were register upon their entry to the U.S. ("port-of-entry registration"). Both groups of persons were required to re-register with the INS at specific intervals: annually for call-in registrants, and 30 days after entry and at one-year increments for port-of-entry registrants.
Under the new rule, both the 30-day and the annual reporting requirements are suspended. Instead, DHS has adopted a "tailored" approach under which they will contact individual registrants on a case-by-case basis. These registrants may be notified by mail, by e-mail or by any other means designated by the DHS. They will be given 10 days to comply.
It is important to note that the new procedures DO NOT relieve special registrants of the obligation to comply with departure control requirements.
The new regulations also relax change of address and change of school requirements from Special Registrants who are in the Student and Exchange Visitor Information System (SEVIS) if such information is already in SEVIS.
Finally, the rule specifies how persons may seek relief from departure control or from future port of entry registration.
The Special Registration may be less important to the DHS since the US Visitor and Immigration Status Indication Technology (US-VISIT) Entry-Exit Program is slated to take effect at U.S. airports and seaports at the end of this month. We discussed US-VISIT in the November 2003 issue of SHUSTERMAN'S IMMIGRATION UPDATE.
The new Special Registration rule became effective on December 2, 2003. Comments on the rule must be received by February 2, 2004.
We link to the new ICE (Immigration and Customs Enforcement) web page on Special Registration. from our "September 11th" page at
https://www.shusterman.com/september11immigration.html#A1
This page contains (1) the complete text of the new regulation; (2) the "walkaway materials" on Special Registration; (3) the Special Registration Change of Address form (AR-11SR); (4) the Press Release; (5) the Fact Sheet and (6) and a FAQ on the most recent changes in the Special Registration program.
8. Deportation: Christmas Comes Early for the Cabreras
In the November 2003 issue of SHUSTERMAN'S IMMIGRATION UPDATE, we discussed "Judicial Review Discretionary Denials" of cases by the Board of Immigration Appeals.
We cited one of our own clients, the Cabrera family, as an example, and we promised to update you regarding the progress of their case. This month, we have some exciting news to report.
We represent Mr. and Mrs. Cabrera in removal proceedings. Mr. Cabrera is a native of Mexico who has resided in the U.S. for almost 20 years, coming to the U.S. as a teenager. Mrs. Cabrera is a native of Guatemala who came to the U.S. at the age of 20 in 1988. Although they both entered the country without documents, they have been the model of hardworking, taxpaying, home-owning immigrants. Three of their parents are permanent residents. Mr. Cabrera's mother has severe diabetes and has had to have several toes amputated. The Cabreras care for her and contribute to her support. Their two daughters, aged 11 and 9, are U.S. citizens and honor students.
Based on these facts, an Immigration Judge, a 15-page decision, granted permanent residence to the Cabreras utilizing the legal remedy of "cancellation of removal". However, the INS appealed the Judge's decision, and on September 22, 2003, a three-judge panel of the Board of Immigration Appeals (BIA), reversed the Judge's decision, and ordered the Cabreras to leave the U.S. within 30 days. The panel failed to consider most of the hardship factors presented even though they are required by law to do so.
We were outraged. We asked the Federal Appeals Court to strike down the decision as "contrary to law". We asked the BIA to review this decision. And we went to the press in the belief that the American people would not tolerate such an outrageous miscarriage of justice.
The Los Angeles Times published a profile of the Cabreras and their treatment by the Board of Immigration Appeal. So did the Associated Press. The story was picked up by newspapers, television and radio stations across the U.S.
The Cabreras elected representatives introduced private bills in Congress to grant permanent residence to them. Representative Lucile Roybal-Allard (D-CA) did so in the House of Representatives and Senator Diane Feinstein (D-CA) did so in the Senate. On December 11, the Cabreras and attorneys from our office met with Senator Feinstein and thanked her for saving their family from being separated.
Although we do not expect final Congressional action on these bills for several months, we will continue to update you as we contest the BIA's ruling in the U.S. Court of Appeals for the Ninth Circuit.
We link to all the relevant documents and articles in the Cabrera case from our "Deportation" page at
https://www.shusterman.com/deportationdefense.html#7B
We are confident that the Cabrera family will be allowed to remain in the U.S. However, we know that there are many families like the Cabreras, and we won't be satisfied until the so-called "procedural reforms" at the BIA are reversed, and Congress restores the ability of immigrants to challenge erroneous decisions of the BIA and the Immigration Service in Federal Court.
9. Chat Schedule, Transcripts, Audios & Videos
Deleted
10. Answer to the November 2003 Immigration Trivia Quiz
Quiz Removed.
Carl Shusterman
(Editor's Note: In the November 2003 issue of SHUSTERMAN'S IMMIGRATION UPDATE, we promised to tell our subscribers how to find the right immigration attorney for their needs in our next issue. We will include this article in our January 2004 issue.)
December 11, 2003
Carl Shusterman
Certified Specialist in Immigration Law, State Bar of California
Former U.S. Immigration & Naturalization Service Trial Attorney (1976-82)
Board of Governors, American Immigration Lawyers Association (1988-97)
Phone: (213) 623-4592 Fax: (213) 623-3720
Law Offices of Carl Shusterman, 600 Wilshire Blvd., Suite 1550
Los Angeles, California 90017
"The question is whether we are to abandon the standards and habits of a free society, fleeing the risks of freedom for the deadlier risks of oppression."
– I.F. Stone
Newsletter US Immigration Update December 2003 – Quick Links
About Us
Back Issues of Our Newsletter
Citizenship
Client Testimonials
Forms Download
Green Cards
Job Search
PERM
Processing Times
Schedule a Legal Consultation
Subscribe to Our Newsletter
Success Stories
Temporary Visas
Visa Bulletin
Disclaimer: This newsletter is not intended to establish an attorney-client relationship. All information contained in this newsletter is generalized. Any reliance on information contained herein is taken at your own risk.