Volume Five, Number Eight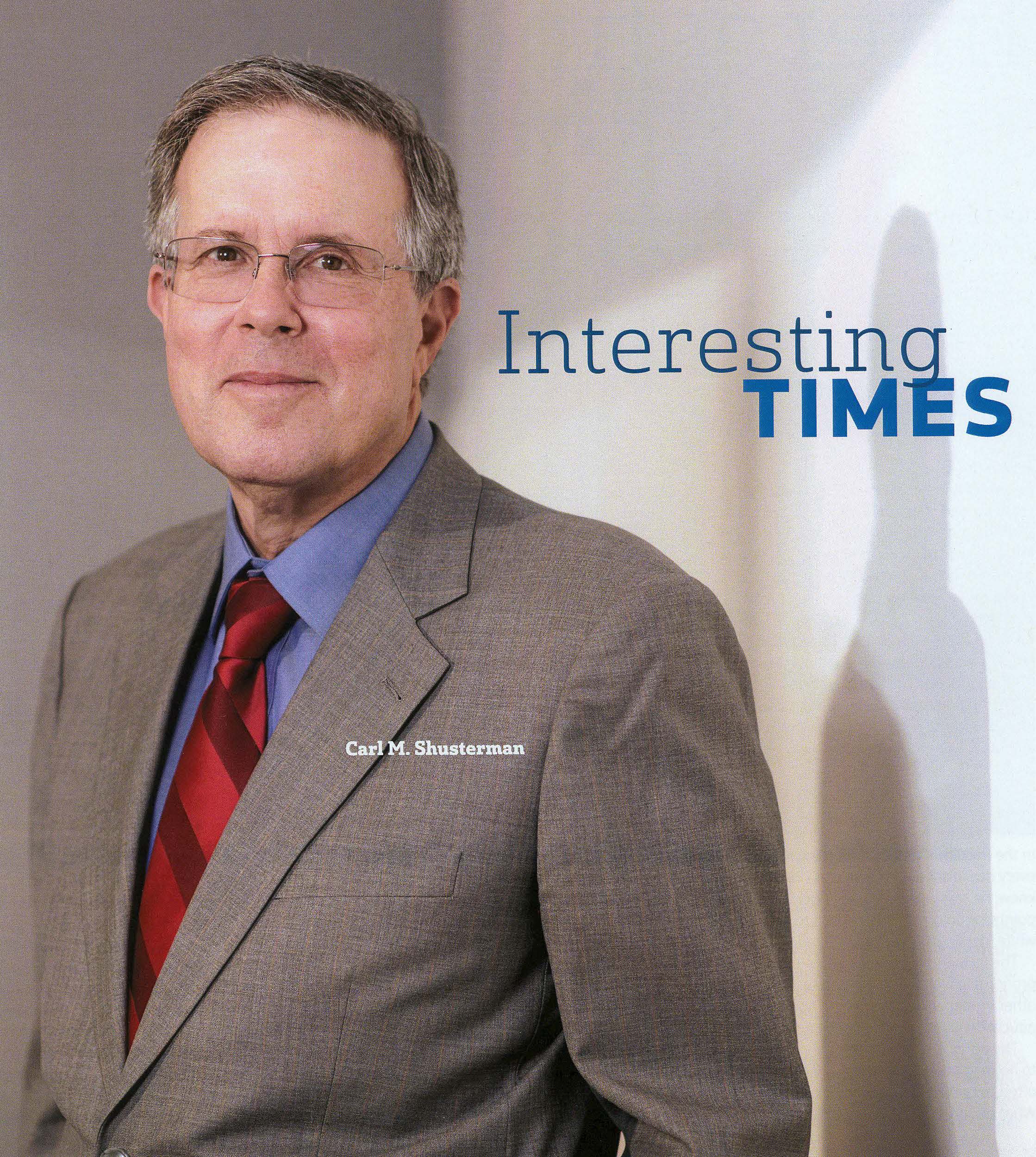 SHUSTERMAN'S IMMIGRATION UPDATE is the Web's most popular e-mail newsletter regarding U.S. immigration laws and procedures with over 30,000 subscribers located in more than 150 countries. It is written by a former INS Trial Attorney (1976-82) with over 30 years of experience practicing immigration law.
Published by the Law Offices of Carl Shusterman, 600 Wilshire Blvd, Suite 1550, Los Angeles, California, 90017. Phone: (213) 623-4592 x0.
Subscribe to our E-Mail Newsletter, join the conversation on our Immigration Facebook Page, follow our Blog Posts and subscribe to our "How-To" Immigration Videos.
Subscribers to SHUSTERMAN'S IMMIGRATION UPDATE: 34,564
Client Reviews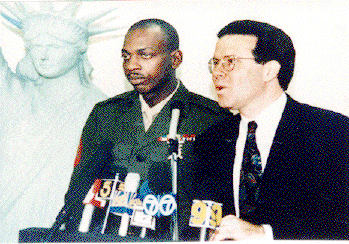 Know Their Job Well And Perform It Flawlessly
"Don't do the mistake we did and try to save few bucks going with nonprofessionals and sole practitioners! It will end up not only costing you much more in the long run, but also putting your status in jeopardy which can have a priceless impact. It is one of the most important steps in your life."
- Sgt. Danny Lightfoot, Los Angeles, California
Read More Reviews
Zoom Consultations Available!
Newsletter US Immigration Update August 2000
This month, Topic #3 was written by Maurice Belanger, Senior Policy Analyst for the National Immigration Forum. Based in Washington, D.C., and established in 1982, the Forum has distinguished itself as one of the nation's foremost authorities on immigration. The mission of the National Immigration Forum is to embrace and uphold America's tradition as a nation of immigrants. The Forum advocates and builds public support for policies and programs that reunite families, rescue refugees, encourage immigrants to become citizens, and afford newcomers equitable treatment under the law. For more information about the National Immigration Forum, see
TABLE OF CONTENTS:
1. September 2000 State Department Visa Bulletin
2. Immigration Government Processing Times
3. Legislation: Democrats Push for "Latino & Immigrant Fairness"
4. Visa Lottery: State Department Publishes Rules For DV-2002
5. Appeals Courts Bars Deportation Where There Is No Conviction
6. Proposed Regulations To Convert To RIR Labor Certification
7. Justice Department Finally Abandons Matter of Soriano
8. Chat Schedule and Online Transcripts
9. Appeals Court Voids Administrative Denaturalization Regulation
10. Answers to the Trivia Quiz: Founding Fathers
1. September 2000 State Department Visa Bulletin
On Sunday, July 16, 2000, we posted the August 2000 Visa Bulletin, before the State Department posted the dates on their web site.
For the Family categories, the movement of priority dates was pretty fly for post-July ;-) Worldwide numbers advanced from two weeks (1st and 2A categories) to eight weeks (a recent record for the 4th preference category). India 4th moved ahead six weeks, and all Mexico categories advanced, in particular the 3rd preference category which rocketed forward six months! The numbers for persons born in the Philippine 4th seem to be on life-support. The 1st, 3rd and 4th preference categories did not advance. Philippines 2A and 2B advanced two and four weeks, respectively.
There were also many surprises in the employment-based categories. The EB-2 category for persons born in India and mainland China moved forward 1 and 3 months to September 15, 1999 and April 15, 1998, respectively. For the EB-3 category, it was a far different story. While the China 3rd jumped ahead 3 months to June 1, 1997, the India 3rd marked time at February 1, 1997, not a good sign.
The priority date for unskilled workers advanced three months to April 1, 1995.
The August Visa Numbers can be found at
https://www.shusterman.com/statedepartmentvisabulletin/
For an explanation of what the categories, dates and symbols listed below mean, see
https://www.shusterman.com/greencardsthroughrelatives.html
and
https://www.shusterman.com/greencardsthroughemployment/
Check the State Department's official version on Monday or Tuesday, to see complete information about the movement of family, employment and lottery numbers, at http://travel.state.gov/visa_bulletin.html (Link is no longer operational.)
2. Immigration Government Processing Times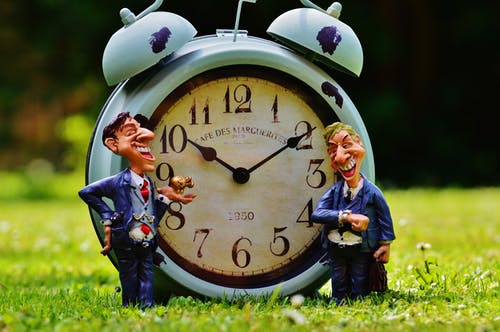 We link to the most recent immigration waiting times for each of the four USCIS Service Centers, the National Benefits Center and the Administrative Appeals Office. We also link to the processing times of all of the 83 USCIS District Offices and Sub-offices. We link to the Labor Department's page entitled "Processing dates for labor certification applications". Finally, we link to the State Department's "Visa Wait Times" page.
3. Legislation: Democrats Push for "Latino & Immigrant Fairness"
by Maurice Belanger
Senior Policy Analyst
National Immigration Forum
On July 25th, Sen. Edward Kennedy (D-MA), along with fellow Democratic Senators Daschle (SD), Graham (FL), Reid (NV), Durbin (IL), Leahy (VT), and Wellstone (MN), introduced S. 2912, the "Latino and Immigrant Fairness Act."
The Act combines three separate measures that have already been introduced:
1) the Central American and Haitian Adjustment Act, which would grant the same rights to adjustment of status as Cubans and Nicaraguans received by the Nicaraguan Adjustment and Central American Relief Act (NACARA) in 1997;
2) the Date of Registry Act, which would move the registry date from January 1, 1972 to January 1, 1986; and 3) the restoration of Section 245(I) of the Immigration Act, which would allow prospective immigrants to remain in the U.S. when obtaining their immigrant visa.
Introduction of the bill was announced at a press conference organized by the Congressional Hispanic Caucus and Senate Democrats on July 27th. The press conference was sharply partisan in tone, but also notable for the high-level political actors speaking at the event. Speaking were:
Sen. Harry Reid (D-NV), who has taken up this cause after meeting affected individuals in his district. He promised that he and his colleagues "will do everything we can to make sure this is taken up."
Rep. Lucille Royball-Allard (D-CA), now Chair of the Congressional Hispanic Caucus, read from a statement from Vice President Al Gore. In a news release, the Vice President announced his support for S. 2912, and all of its component elements.
Sen. Edward Kennedy (D-MA), who said that if Republicans do not want to join Democrats in passing these issues, they should stand aside and not get in the way.
Gene Sperling, head of the White House's National Economic Council, said that passing the Latino and Immigrant Fairness Act was a matter of common sense.
Maria Echaveste, White House Deputy Chief of Staff, read from a statement issued by President Clinton. In a brief statement, the President said, "It is long past time that we correct several injustices in the immigration system by changing the registry date and amending [NACARA]." Though the President's statement does not mention the restoration of Section 245(I), White House staff have pointed out that the restoration of Section 245(I) was included in the President's budget, sent to Congress early in the year.
Sen. Bob Graham (D-FL) sounded a more bi-partisan note. He said that in 1996, Congress passed a harsh, restrictive bill "and created a hole from which we are slowly emerging." He said that he was optimistic about the possibility of working with Republicans on these issues.
Rep. Luis Gutierrez (D-IL), Chair of the Immigration Committee of the Congressional Hispanic Caucus, returned to a more partisan theme, challenging Republicans to show they are "compassionate" by supporting these issues.
On the July 27th, Senator Reid made a "unanimous consent" request on the Senate floor that the bill be considered. The "UC" request was objected to by a Republican Senator, paving the way for the press conference. Democrats have taken up this cause in a big way, with the involvement of Congressional Democratic leadership, the White House, and the Democrat's presidential candidate, Al Gore. Democrats have portrayed Republicans as not being serious about reaching out to Latinos. In the press conference and other forums, they contrast themselves against Republicans as being willing to act on priorities that Latino groups have identified as high priorities.
As the election approaches, it is expected that this kind of pressure will increase. Latino groups will try to get Governor George Bush to support these issues as a sign that he is willing to do more than talk about reaching out to Latinos. His support may be key to getting Congress to enact the proposals contained in the Latino and Immigrant Fairness Act this year. Al Gore, meanwhile, will try to distinguish himself on immigration by supporting specific proposals. For example, in a letter to Hispanic Caucus Chair Lucille Royball-Allard, entered into the Congressional Record, the Vice President reiterated his support for Central American parity, updating the Registry cutoff date, the restoration of Section 245(I) (which he notes is part of the Administration's budget), and funding for the Administration's $75 million English Language/Civics and Life skills Initiative.
In the coming two months, advocates must keep the pressure on both sides. Only if it looks like these issues are important to a lot of people will they stay priorities for the White House. Only if continued attention is focused on these issues will there be a chance that Mr. Bush will speak out specifically on them.
Ultimately, all of these issues may be addressed in the context of an omnibus bill that will contain several appropriation bills. Technically, appropriation bills must be enacted by the end of the fiscal year at the end of September, and Congress has much work to do to pass appropriation bills that the President will sign.
(Shusterman's Note:
The Latino and Immigrant Fairness Act (S.2912) can be found by clicking on
https://www.shusterman.com/legislationusimmigration.html
scrolling down to "Legislative Developments in 1999 and 2000" and again to "Latino and Immigrant Fairness Act of 2000 – S.2912 (7-25-00)".)
The National Forum will occasionally post updates on this bill, and advocacy materials relating to it, on our website,
http://www.immigrationforum.org
4. Visa Lottery: State Department Publishes Rules For DV-2002
The State Department has made a number of important announcements regarding the DV-2002 Green Card Lottery.
Entries must be received at the Kentucky Consular Center between noon, Monday, October 2nd and noon, Wednesday, November 1st.
50,000 green cards will be granted to DV-2002 winners between October 1, 2001 and September 30, 2002.
In most cases, persons born in "high admission" countries are not eligible for the Green Card Lottery. The following are designated "high admission" countries for purposes of the DV-2002 lottery: Canada, China (mainland born and Macau), Colombia, the Dominican Republic, El Salvador, Haiti, India, Jamaica, Mexico, Pakistan, the Philippines, South Korea, the United Kingdom and dependent territories, and Vietnam. However, persons born in Hong Kong SAR, Taiwan, and Northern Ireland are eligible to apply for the DV-2002 lottery.
Do you need an attorney to apply for the green card lottery? We don't think so. Just be sure to carefully comply with the rules. see
https://www.shusterman.com/greencardlottery.html
for
Official State Department Instructions and FAQ
Sample DV-2002 Lottery Entry Form (PDF File)
State Department Regulations DV-2002 Green Card Lottery
State Department Press Release on DV-2002 Lottery
If you have any questions, be sure to ask them on our free online chat entitled "How To Apply For The Green Card Lottery — Without Paying An Attorney!" on Monday, August 14 at 6pm PDT (9pm EDT).
5. Appeals Courts Bars Deportation Where There Is No Conviction
In the April 1999 issue of SHUSTERMAN'S IMMIGRATION UPDATE, at
https://www.shusterman.com/newsletterusimmigrationapril1999.html#9
we reported "that the Board of Immigration Appeals (BIA), in a recent case, Matter of Roldan (Interim Decision 3377), has held that the 1996 statute reverses nearly 40 years of law and holds that, in immigration proceedings, the action of a state to 'expunge, dismiss, cancel, vacate, discharge or otherwise remove a guilty plea or other record of guilt or conviction by operation of a state rehabilitative statute' has no effect."
Then, in the April 2000 issue of our newsletter, we predicted that "Matter of Roldan may soon be history!"
It appears that our crystal ball was accurate. On August 1, 2000, the U.S. Court of Appeals for the Ninth Circuit partially overruled Matter of Roldan, and held that where there is an expungement under a state rehabilitative statue, the "conviction" can not serve as the basis for a deportation order.
In two companion cases, Lujan-Armendariz v. INS (No. 96-70431) and Roldan-Santoyo v. INS (No. 99-70359), the Court held that the immigrants, both of whom were found to have possessed controlled substances, were not deportable as persons convicted of drug offenses since each received the benefit of state rehabilitative statutes. The Court also found that Congress in defining the word "conviction", added to the immigration law at 8 U.S.C. section 1101(a)(48) in 1996, did not repeal the Federal First Offender Law. This law and its state counterparts have traditionally provided relief from deportation for permanent residents who are first time drug offenders.
The Court did not explicitly decide that a conviction which has been voided by a general expungement statute may not serve as a basis for deportation. However, the decision contains language which indicates that the Court may adopt this position in the future.
To read the complete text of the Court's decision, see
https://www.shusterman.com/deportationdefense.html
and scroll down to "Criminal Offences" and then to "Ninth Circuit Court of Appeals Partially Overrules "Matter of Roldan'".
Counsel for Mr. Roldan included a quartet of excellent litigators, all located in the San Francisco area: Katherine Brady of the Immigrant Legal Resource Center; Donald Ungar, Marc Van Der Hout and Robert Jobe. Read Katherine Brady's excellent analysis of the decision at
https://www.shusterman.com/deportationdefense.html
under "Practice Alert Regarding Matter of Roldan".
6. Proposed Regulations To Convert To RIR Labor Certification
Last month, we reported on the Labor Department's ambitious plan to eliminate the backlog for permanent alien labor certifications. You can find the complete text of the DOL's Backlog Reduction Plan at
https://www.shusterman.com/dol22400.html (Link no longer operational)
On July 26, the DOL proposed regulations to implement a portion of the Backlog Reduction Plan by allowing employers to convert previously-submitted alien labor certifications to Reduction-In-Recruitment (RIR) labor certifications without losing the worker's priority date. This would only be possible where the employer has not already completed the recruitment for the position under the permanent labor certification regulations.
In order to take advantage of this opportunity to significantly reduce the processing time for labor certifications already submitted, an employer would have to follow the procedures outlined in DOL's General Administrative Letter 1-97 at
https://www.shusterman.com/gal197.html (Link no longer operational)
which require that the employer actively recruits for the job for six months immediately requesting that a State Employment Security Agency (SESA) amend the existing labor certification to an RIR labor certification.
The proposed regulation discusses how the RIR labor certification process, the LCA Fax-Back system and extra appropriations earmarked for backlog reduction have resulted in a significant decrease in the backlog of permanent labor certifications.
As to the probable effect of permitting employers to request that regular labor certifications currently awaiting recruitment be converted to RIR labor certifications, the DOL's Employment Training Administration (ETA) opines: "ETA has concluded that backlogs in SESA's could be substantially reduced if employers are allowed to have applications that were not originally filed as RIR cases and which meet the appropriate criteria removed from the SESA's processing queues and processed as reduction in recruitment cases. Furthermore, reducing or eliminating the backlogs would facilitate the development and implementation of a new permanent employment certification system that ETA has been developing."
Unfortunately, unless the proposed regulations are amended, conversion to RIR will not be possible for applications which have already passed muster at the SESA, but which have been stuck in the DOL processing queue for months or even years.
The complete text of the proposed regulations can be found at
https://www.shusterman.com/lc-conversion.html (Link no longer operational)
Interested persons are invited to comment on the proposed rule on or before August 25, 2000.
7. Justice Department Finally Abandons Matter of Soriano
Our immigration laws have traditionally sought to temper harsh deportation provisions with an element of forgiveness. Traditionally, if a long-term permanent resident of the U.S. was convicted of a deportable crime, he was not automatically deported. If he could show that his rehabilitation and the hardship to his citizen/permanent resident wife and children outweighed the severity and recency of his crime, he could request a waiver of deportation from an Immigration Judge.
During my tenure as an INS Trial Attorney in the early 1980's, I observed many such waivers requested under section 212(c) of the law. Applicants were required to have been permanent residents of the U.S. for a minimum of seven years. Those with serious, recent convictions with few family ties in this country were usually ordered deported. Those who could show rehabilitation and that their deportation would pose extreme hardship to their families in the U.S. were often successful in having their waivers granted. The Immigration Judges weighed the evidence presented by the immigrant and by the INS before rendering their decisions. It was a time-tested system that worked well.
Unfortunately, in 1996, Congress added punitive amendments to a law regarding the "death penalty" which abolished section 212(c), and substituted the much more elusive remedy of cancellation of removal. The amendments were quite vague. One of the unanswered questions was whether section 212(c) was still available to an immigrant who was already in deportation proceedings on the date that the law was enacted (April 24, 1996) and who had already applied for a waiver of deportation.
The Board of Immigration Appeals answered this question in the affirmative in Matter of Soriano (Interim Decision 3289). However, at the request of the INS, Attorney General Reno overruled the BIA's decision on February 21, 1997, and held that where the immigrant had not yet received a waiver of deportation before the 1996 law was enacted, he was barred from section 212(c)relief.
The Attorney General's interpretation was challenged in Federal Appeals Courts all across the U.S. Almost unanimously, the courts disagreed with the Attorney General's interpretation of the 1996 law. Most of the courts have held that the law does not prohibit an immigrant who applied for a waiver of deportation before the law was enacted from being granted a waiver. The Supreme Court of the U.S. has let the holdings of the appellate courts stand in a number of these cases. Three of the Appeals Courts ruled that immigrants whose convictions predated the 1996 law, but who were not placed upon deportation proceedings until after the enactment of the law, are still eligible to apply for relief under section 212(c).
With regard to the names and legal citations of the above-mentioned cases, we maintain a link to an excellent chart compiled by the American Immigration Law Foundation (AILF) at
https://www.shusterman.com/deportationdefense.html
entitled "212(c) and Related Cases Deciding Habeas Jurisdiction and 440(d) Retroactivity Issues (as of November 1999)."
Advocates have urged the Attorney General to back down from Matter of Soriano in light of these adverse court decisions, and to adopt a uniform rule to apply nationwide.
On July 18, the Attorney General and the EOIR proposed regulations which would "acquiesce in the courts' conclusion, as a matter of statutory construction, that Congress intended that (the 1996 amendments) not be applied to deportation proceedings that had been commenced before (the 1996 amendments were) enacted into law." see
https://www.shusterman.com/soriano.html (Link no longer operational)
Comments on the proposed regulations are due by August 17, 2000.
The American Immigration Lawyers Association (AILA) issued a press release calling the new proposal a "good down payment" and urging the government to go further. see
https://www.shusterman.com/soriano-aila.html (Link no longer operational)
8. Chat Schedule and Online Transcripts
Deleted
9. Appeals Court Voids Administrative Denaturalization Regulation
In the June 1999 issue of SHUSTERMAN'S IMMIGRATION UPDATE, we reported that a three-judge panel of the U.S. Court of Appeals for the Ninth Circuit upheld a regulation in which the Attorney General unilaterally conferred upon the Justice Department the authority to denaturalize a citizen of the U.S. See
https://www.shusterman.com/newsletterusimmigrationjune1999.html#9
We commented favorably upon the dissent written by Judge Andrew J. Kleinfeld. What a difference a year makes!
On July 20, 2000, the same court, in a unanimous en banc decision written by Judge Kleinfeld, held that the regulation in question (8 C.F.R. Section 340.1) is void. The court held that agencies may not confer authority upon themselves that is not mandated by statute. The INS argued that since the 1990 immigration law granted it the power to naturalize aliens, the power to denaturalize was inherently authorized by statute.
The court disagreed stating that "The formula the government urges, that what one can do, one can undo, is sometimes true, sometimes not. A person can give a gift, but cannot take it back. A minister, priest or rabbi can marry people, but cannot grant divorces and annulments…whether the Attorney General can undo what she has the power to do, naturalize citizens, depends on what Congress said she could.
In a humorous aside, the Court cited song lyrics to refute the government's argument: "It sounds good, just as the Beatles' lyrics– 'Nothing you can know that isn't known/ Nothing you can see that isn't shown/ Nowhere you can be that isn't where you're meant to be,' — sound good. But as Sportin' Life said, "It ain't necessarily so."
The Court found the statute to be unambiguous in failing to grant the Attorney General the authority to denaturalize a citizen of the United States.
Read the complete text of the decision, Gorbach v. Reno, at
https://www.shusterman.com/uscitizenship/
and scroll down to "Revocation of Citizenship" and to "Appeals Court, In En Banc Decision, Rules That Attorney General Lacks Authority To Revoke Citizenship" (7-20-00).
The decision could help thousands of persons who have been naturalized since the passage of the 1990 law.
10. Answers to the Trivia Quiz: Founding Fathers
Quiz Removed
Here are the answers in his own words:

Hi Mr. Shusterman!
I find it quite ironic to be the first person to correctly answer this quiz. Your questions are based on American history and I am definitely not an expert in this subject! After all, I am a Canadian citizen and have lived in Montreal, Quebec my entire life. I have always wished to move down to New York City and I will make great use of your offer for a free consultation. I will contact you in order to gather more information about how to make this aspiration of mine come true. I work as a consultant for a software firm and hope to use my IT experience to my benefit.
I have been a subscriber to your monthly update since February, 1999. I find the information on your web-site and newsletter extremely useful and have recommended it to many of my friends who seek out information about immigration issues.
How did I find the answer to your quiz?
As soon as I saw the painting on the web-site, I went straight to
(which is referenced at the bottom of the painting). This web-site calls itself "The Place for Pictures on the Internet" so I knew I was most likely in the right place to find the painting. I did a search on the site for "Founding Fathers" but couldn't find the painting in the findings of the search. I then searched for "George Washington" and scanned through the results that came up. After a few pages, I found the painting and its title: "George Washington with his Cabinet". I used another search engine (Yahoo!) to find the names of the first President's cabinet.
I then did another Yahoo! search for each of the listed men and found the answer to the second and third part of your quiz .
The answers to the quiz are:
Can you identify each of these men?
George Washington and his cabinet: Thomas Jefferson, Alexander Hamilton, Edmund Randolph and Henry Knox.
Which one was an immigrant? Where was he born?
(included in my answer is a little biographical synopsis of his move to American soil)
Alexander Hamilton was most likely born on the island of Nevis in the British West Indies in 1755. The exact date of his birth is unknown, and even his year of birth is an item of dispute among scholars. He lived for a while on the island of St-Croix as a bookkeeper in his mother's store. His experience landed him a job as a clerk with the international trading firm of Nicholas Cruger, a New Yorker whose business hub was on St. Croix. Wealthy islanders, including Cruger, sent Hamilton off in June of 1773 to New York to study medicine, most likely in the hope that he would return to the island and set up his practice there. But Alexander Hamilton was never to see the West Indies again.
Again, I'd like to thank you for all of the valuable information that is found on your web-site and in your monthly updates. I look forward to our discussion in the coming weeks.
Best regards,
Oliver Rashcovsky
Carl Shusterman
Certified Specialist in Immigration Law, State Bar of California
Former U.S. Immigration & Naturalization Service Attorney (1976-82)
Board of Governors, American Immigration Lawyers Association (1988-97)
Phone: (213) 623-4592 Fax: (213) 623-3720
Law Offices of Carl Shusterman, 600 Wilshire Blvd., Suite 1550
Los Angeles, California 90017
Newsletter US Immigration Update August 2000 – Quick Links
About Us
Back Issues of Our Newsletter
Citizenship
Client Testimonials
Forms Download
Green Cards
Job Search
PERM
Processing Times
Schedule a Legal Consultation
Subscribe to Our Newsletter
Success Stories
Temporary Visas
Visa Bulletin
August 10, 2000