Volume Four, Number Eight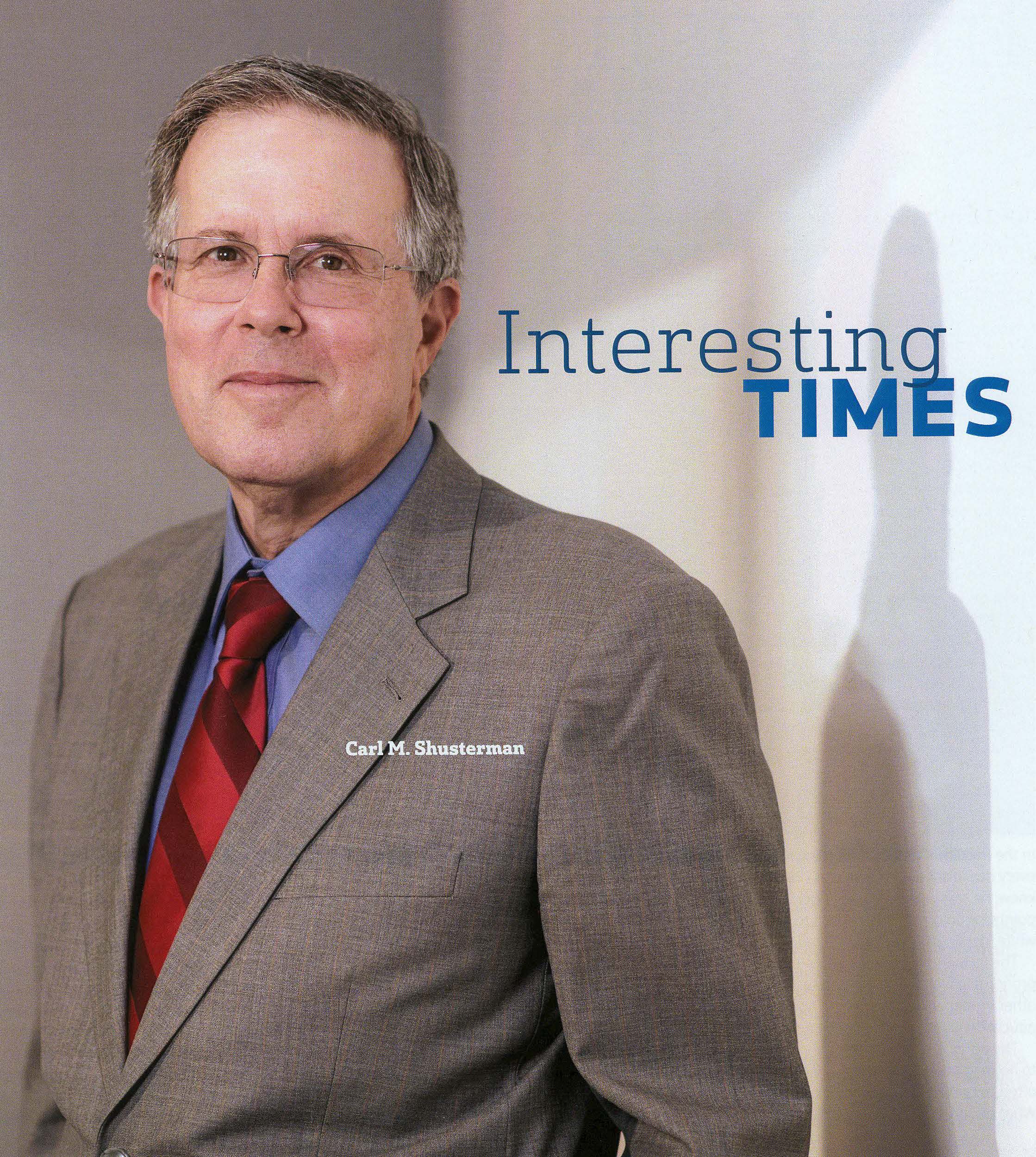 SHUSTERMAN'S IMMIGRATION UPDATE is the Web's most popular e-mail newsletter regarding U.S. immigration laws and procedures with over 40,000 subscribers located in more than 150 countries. It is written by a former INS Trial Attorney (1976-82) with over 30 years of experience practicing immigration law.
Published by the Law Offices of Carl Shusterman, 600 Wilshire Blvd, Suite 1550, Los Angeles, California, 90017. Phone: (213) 623-4592 x0.
Subscribe to our E-Mail Newsletter, join the conversation on our Immigration Facebook Page, follow our Blog Posts and subscribe to our "How-To" Immigration Videos.
Client Reviews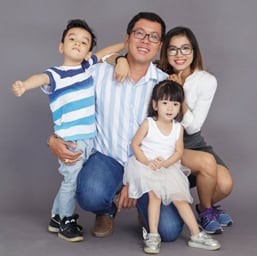 Professional and Knowledgeable Law Firm
"I've had a decade of experience with Mr. Shusterman's law firm. I used them for my immigration needs from H1 to citizenship. It is safe to say this is one of the most competent, professional and knowledgeable law firms. If there is a firm that can handle any possible immigration case routine or otherwise; then this is it."
- D. Chen, Phoenix, Arizona
Read More Reviews
Zoom Consultations Available!
Newsletter US Immigration Update August 1999
Subscribers to SHUSTERMAN'S IMMIGRATION UPDATE: 25,628
This month's issue contains the following topics:
NEWS FLASH:
Amnesty: On August 6, the Clinton Administration endorsed the "Central American and Haitian Parity Act of 1999" (H.R. 2722) which would grant thousands of Guatemalans, Haitians, Hondurans and Salvadorans permanent residence under the same conditions as was granted to Cubans and Nicaraguans under the NACARA law enacted in 1997.Shortly thereafter, a bipartisan group of congressmen introduced H.R. 2741 which would extend legalization benefits to undocumented Colombians and Peruvians.Finally, agribusiness, having unsuccessfully fought for a guest worker program for the past few years, is floating the idea of an amnesty for illegal farm workers.Read about these bills and others at
DV-2001 Visa Lottery: The State Department has announced that it will accept applications for the next visa lottery starting at noon on Monday, October 3, 1999 and ending at noon on Wednesday, November 3, 1999. Basically the rules remain the same as they were last year. Hiring an attorney does not necessarily enhance your chances of winning (although if you insist, we will be happy to accommodate you – call our receptionist at (213) 623-4592 to schedule an appointment with one of my legal assistants, either Claudia Gregorian or Elsa Garcia). Otherwise, read the rules and prepare your own application. See

https://www.shusterman.com/greencardlottery.html

Good luck!

Immigration Enforcement: A new study finds that immigration violations are more likely to be prosecuted by the Federal Government than are cases involving drugs, weapons or white collar crime. Why? David Burnham, co-founder of the Transactional Records Access Clearinghouse (TRAC), the organization which performed the study, speculates as follows: "Could it be that immigration people are brown and don't have lawyers, and white collar people are white and can afford lawyers?" See the TRAC-INS website at

https://www.shusterman.com/deportationdefense.html

scroll down to "Immigration Enforcement", click on "TRAC-INS" and decide for yourself.

Liberian TPS – On July 30, the INS published a notice in the Federal Register stating that because conditions have improved, Temporary Protected Status for Liberians in the U.S. will end on September 28, 1999.
Proposition 187: California Governor Gray Davis bit the bullet on July 29 when he announced that the state had agreed to drop its appeal of a Federal Judge's opinion that Proposition 187 is unconstitutional. Proposition 187 would have barred illegal immigrants from receiving health, welfare and education benefits. Citizen children would have been required to disclose the immigration status of their parents as a condition of attending public schools in the state. The Proposition was directly contrary to the decision of the Supreme Court of the United States in Plyler v. Doe which held that all children, whatever their immigration status, had a right to receive an education in the public schools.To read the complete text of Proposition 187 and the 1994 Ballot Arguments, see

https://www.shusterman.com/legislationusimmigration.html

and scroll down to "Immigration: Online & In The Media", and click on "Proposition 187: California Voter Information (1994)".

Visa Waiver Pilot Program– On August 9, 1999, citizens of Portugal, Singapore and Uruguay became eligible to visit the U.S. for up to 90 days without having to obtain a visa. To obtain more information regarding the Visa Waiver Pilot Program, see
1. August 1999 State Department Visa Bulletin
On July 14, 1999, we posted the August 1999 Visa Bulletin, before the State Department posted the dates on their web site.
For the Family categories, the priority dates went into their typical August doldrums. Worldwide numbers moved forward from three to six weeks except the 3rd (married sons and daughters of U.S. citizens) and 4th categories(brothers and sisters of U.S. citizens) which failed to move at all for the second month in a row. Visa numbers for persons born in the Philippines moved forward anywhere from three to ten weeks while those for persons born in Mexico ranged from one to nine weeks. The 4th preference category for persons born in India advanced 4 weeks.
However, the real shocker occurred in the Employment categories. All are "CURRENT" (no backlogs) with the exception of the unskilled workers category which advanced nine weeks to March 8, 1993.
For persons born in India and the PRC (mainland China), the news is nothing short of unbelieveable! Used to priority dates ranging back to 1995 and 1996, suddenly the backlogs have melted away like a block of ice on a hot summer's day. Persons from India and China whose priority dates will be current on August 1 should avoid the rush to submit their applications for adjustment of status as soon as possible in August.
And despite some misunderstanding as to the new H and L adjustment regulations, they should understand that no matter whether they choose to retain their nonimmigrant status or to obtain EADs, they must work for their petitioning employers (or have a compelling reason why they did not do so!) at least until they receive permanent residence status.
Visa Lottery (August, September and October Numbers)
Section 203(c) of the Immigration and Nationality Act provides 50,000 immigrant visas each fiscal year to permit immigration opportunities for persons from countries other than the principal sources of current immigration to the United States. DV visas are divided among six geographic regions. Not more than 3,500 visas (7% of the 50,000 visa limit) may be provided to immigrants from any one country.
For August, immigrant numbers in the DV category are available to qualified DV-99 applicants chargeable to all regions/eligible countries as follows: AFRICA (Current), ASIA (Current), EUROPE (25,100); NORTH AMERICA (Bahamas: 24); OCEANIA (Current); SOUTH AMERICA, CENTRAL AMERICA and the CARIBBEAN (3,071).
For September, immigrant numbers in the DV category are available to qualified DV-99 applicants, and all regions are CURRENT.
For October, immigrant numbers in the DV-2000 category are available to qualified DV-2000 applicants chargeable to all regions/eligible countries as follows: AFRICA (12,001); ASIA (4,201); EUROPE (14,016); NORTH AMERICA (Bahamas: 10); OCEANIA (738); and SOUTH AMERICA, CENTRAL AMERICA and the CARIBBEAN (1,200).
For an explanation of what the categories, dates and symbols listed below mean, see
https://www.shusterman.com/greencardsthroughrelatives.html
and
https://www.shusterman.com/greencardsthroughemployment/
For the State Department's official version, complete with information about the movement of family, employment and lottery numbers, see
http://travel.state.gov/visa_bulletin.html (Link is no longer operational.)
FAMILY CATEGORIES
| Categories | Worldwide | China (PRC) | India | Mexico | Philippines |
| --- | --- | --- | --- | --- | --- |
| 1st | 5-01-98 | 5-01-98 | 5-01-98 | 9-08-93 | 11-22-87 |
| 2A | 4-08-95 | 4-08-95 | 4-08-95 | 3-22-94 | 4-08-95 |
| 2B | 8-22-92 | 8-22-92 | 8-22-92 | 8-08-91 | 8-22-92 |
| 3rd | 8-01-95 | 8-01-95 | 8-01-95 | 3-01-91 | 9-08-87 |
| 4th | 7-22-88 | 7-22-88 | 11-01-86 | 7-22-88 | 5-15-79 |
EMPLOYMENT CATEGORIES
| Categories | Worldwide | China (PRC) | India | Mexico | Philippines |
| --- | --- | --- | --- | --- | --- |
| 1st | Current | Current | Current | Current | Current |
| 2nd | Current | Current | Current | Current | Current |
| 3rd | Current | Current | Current | Current | Current |
| Unskilled | 3-08-93 | 3-08-93 | 3-08-93 | 3-08-93 | 3-08-93 |
| 4th | Current | Current | Current | Current | Current |
| Religious | Current | Current | Current | Current | Current |
| 5td | Current | Current | Current | Current | Current |
2. Immigration Government Processing Times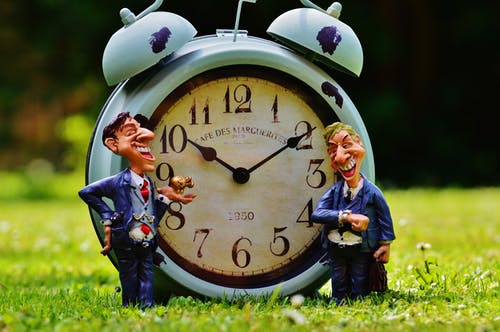 We link to the most recent immigration waiting times for each of the four USCIS Service Centers, the National Benefits Center and the Administrative Appeals Office. We also link to the processing times of all of the 83 USCIS District Offices and Sub-offices. We link to the Labor Department's page entitled "Processing dates for labor certification applications". Finally, we link to the State Department's "Visa Wait Times" page.
3. H-1B Visas: Bills Introduced to Raise Cap to 200,000
On July 27, Senator Gramm (R-TX) and a number of other Republican Senators introduced a bill to raise the annual cap on H-1B professional workers from 115,000 to 200,000. Rep. Drier (R-CA) introduced a companion bill in the House of Representatives.
The "New Workers for Economic Growth Act" (S.1440) would, if passed by the Senate and the House of Representatives and signed by the President, become effective on October 1, 1999.
The new 200,000 cap would be a porous one since the following categories of H-1B workers would not be included in the cap:
(1) A worker who has obtained a master's degree or higher degree (or its equivalent) in a specialty related to the intended employment and receives wages (including cash bonuses and similar compensation) at an annual rate equal to at least $60,000; or
(2) A worker who has attained a bachelor's degree or higher degree (or its equivalent) and is employed (or has received an offer of employment) at an institution of higher education (as defined in section 101(a) of the Higher Education Act of 1965.
We are very happy to see these exceptions included in the bill, especially since we have been advocating that university workers be exempted from the cap for the last several months.
The full text of the bill may be read at
https://www.shusterman.com/legislationusimmigration.html
under "New Workers For Economic Growth Act(S.1440)".
The bill faces some formidable obstacles: Representative Lamar Smith (R-TX), the Chairman of the House Immigration Subcommittee has already held committee hearings regarding H-1B fraud in an effort to derail the bill. Similarly, the White House is not happy about raising the H-1B cap a year after the numbers were increased in October 1998.
In addition to the cap, there are two other H-1B issues which require some clarification. The first concerns employment while the second concerns marriage.
Employment
Under the recent INS regulations regarding persons in H and L status who apply for adjustment of status,
https://www.shusterman.com/handlregulationsadjustmentofstatus.html
applicants are given the option of remaining in H or L status, or obtaining an Employment Authorization Document (EAD) and working for other or multiple employers.
What seems to be confusing a lot of applicants is whether they have to remain with their employer until they obtain permanent residence, or whether they can leave their employer and obtain a new job as soon as they obtain an EAD?
The simple answer for adjustment applicants who are adjusting status based on an employment-based visa petition is that you must remain with your petitioning employer. (Translation for those of you processing through the Texas Service Center, you gotta dance with the one that brung ya ;-)
Yes, yes, I know that the H/L regulations do not explicitly state this, but the immigration laws certainly require this. If an employer obtains the approval of a labor certification and a visa petition on your behalf, and your eligibility for adjustment of status depends on this approved visa petition, you can not simply waive good-bye to your employer as soon as you obtain an EAD.
Marriage
One all-too-common scenario is that after a person resides for years in the U.S. in H-1B status and then finally becomes a permanent resident, he returns home green card in hand, gets married, and then learns that his spouse will have to remain abroad for over four years before she will be allowed to join him in the U.S.
See
https://www.shusterman.com/legislationusimmigration.html
under "Immigration: Online & In the Media" and click on "Family Values for Immigrants?".
The recent INS regulations for H and L applicants for adjustment of status make it easier than ever to avoid this problem. If you elect to remain in H or L status while your application for adjustment of status is pending, you are given an additional window of opportunity to return home, get married, and bring your spouse back to the U.S. with you as an H-4 or L-2. As soon as your spouse is admitted to the U.S., she may apply for adjustment of status!
What if you have already worked for a second employer using an EAD, will this strategy still be effective? In this case, you must travel using an advance parole, and you can still get married abroad. However, your spouse will not be eligible for either an H-4 or an L-2 visa. She will have to wait for you to adjust status, and then "follow to join" you in the U.S. a few months later.
Beware, since the INS waives most interviews for employment-based immigrants, if you wait too long to get married, you may receive the approval of your application for adjustment of status before you get married!
4. Online Chat: "Cracking the Code: Getting Your Green Card"
It's time to mark your calendars again!
Due to the tremendous response to our online Immigration Chats on temporary working visas (May 11 and June 28, 1999), we have scheduled another chat in coordination with CareerPath.com, this time regarding how to obtain permanent residence through employment.
Employment-based immigration depends, in most cases, on the sponsorship of a foreign-born employee by a U.S.-based employer. CareerPath.com is the leading career management site on the web for job seekers and employers. Powered by the nation's leading newspapers and employers, CareerPath.com offers job seekers the greatest number of the most current jobs available and for employers a complete line of recruitment solutions.
Our next online chat, "Cracking the Code: Getting Your Green Card", will focus on how to obtain permanent residence in the U.S. based upon employer sponsorship. Arrive early in the chat rooms (around 5:30pm) since space is limited, and direct your question(s) to the moderator. The chat is scheduled for Monday, August 16 at 6:00pm PDT (9:00pm EDT).
To enter the chat room, click on
Link to chat no longer available
The transcripts of the May 11 chat, "Worker Visas: How to Get One, How to Keep One" and the June 28 chat, "H-1B Cap Reached: Finding Your Personal Escape Route" are available at
Link to chat no longer available
5. Immigration Trivia Quiz:
Quiz Removed.
6. "Crimes of Moral Turpitude" Under The Immigration Laws
I often receive questions regarding whether the commission of a particular crime makes a person inadmissible or deportable from the U.S. Often, the first step in the analysis is whether the conviction involves a "crime of moral turpitude".
Section 212(a)(2)(A) of the Immigration and Nationality Act (INA) provides that, with a few exceptions, such as the "one petty offense" exception, aliens who commit crimes of moral turpitude are inadmissible to the U.S. Section (B) deals with aliens who commit multiple crimes of moral turpitude.
Section 237(a)(2)(A), INA provides that aliens who are "convicted" of crimes of moral turpitude within five years of "admission" to the U.S. and the criminal statute under which they are convicted provides that a "sentence of one year or longer may be imposed" is deportable.
What is a crime of moral turpitude? The standard definitions are vague and not too helpful in determining whether a particular crime fits the definition.
However, there are hundreds of judicial and administrative decisions which determine whether a particular crime involves moral turpitude. And recently, citations to these cases have become available on the Web.
Criminal attorney Norton Tooby has placed a comprehensive table of such cases on his website. It is easy to use. Simply click on the first letter of the particular crime ("A" for "adultery" to "W" for "welfare fraud") and you are instantly transported to a table which contains (1) the name of the crime; (2) the judicial/administrative case complete with citation; (3) the federal or state statute; and (4) the holding – "NMT" for crimes which do not involve moral turpitude and "MT" for those which do.
You may access the table by clicking on
https://www.shusterman.com/deportationdefense.html
and again on "Crimes of Moral Turpitude". Beware, crimes of moral turpitude are not the only crimes which make a person inadmissible or deportable under the immigration laws. The law contains specific provisions for drug crimes, crimes involving domestic violence, alien smuggling, etc., etc. It is best to seek the advice both of a competent immigration and criminal attorney if you have been charged with the commission of a crime.
Another useful feature of Mr. Tooby's website concerns persons with criminal convictions who wish to obtain post-conviction relief in order to avoid deportation. See
https://www.shusterman.com/deportationdefense.html
and click on "Evaluating Your Chances of Obtaining Post-Conviction Relief".
7. Legislation: Splitting Up The INS – Is This The Answer?
On July 15, 1999, a bipartisan coalition of 90 Members of Congress introduced H.R. 2528, a bill which would split INS into two separate agencies: (1) the Bureau of Immigration Services and (2) the Bureau of Immigration Enforcement.
Pro-immigration advocacy organizations including the National Immigration Forum and the American Immigration Lawyers Association went ballistic and vociferously denounced the proposed legislation.
On July 29, the House Subcommittee on Immigration and Claims held a hearing on the proposed legislation. The testimony of the witnesses may be accessed at
http://www.house.gov/judiciary/imm0729.htm (link no longer operational)
No one denies that the agency is in need of serious reform, not even Commissioner Meissner, but the question is whether the proposed legislation will accomplish these results, or, as the opponents charge, make things worse for the "service" agency.
Note that the legislation skirts the funding issue completely. INS enforcement is popular these days, and would probably be adequately funded whether or not the bill is enacted. INS Service is an oxymoron for the simple reason that immigrants can't vote, so there is no constituency for improving the agency's dismal service record.
I suggest that if the proponents of the legislation truly are concerned about INS Service, that the bill be amended to include an Immigrants Bill of Rights:
Strict limits should be placed on the processing times of various applications. Congress has done this in the past with L Petitions (30 days) and Labor Condition Applications (7 days). However, these limits are toothless and are routinely ignored. Processing time limits (Say 30 days for H-1B petitions, 3 months for adjustment of status, 6 months for labor certifications, etc.) should be coupled with the right to sue the government and collect reasonable attorneys' fees if the statutory time limits are not observed.
Aliens must observe strict time limits in submitting appeals and motions to reopen/reconsider. The government should have to decide such appeals and motions within the same strict time limits. What's good for the goose is good for the gander!
Outdated and discriminatory country quotas should be abolished.
All INS custody decisions should be appealable to Immigration Judges within 48 hours, or the alien must be released.
All decisions of the INS and the Immigration Courts should be subject to review by the Federal Courts. Unchecked power tends to be abused.
The authority of Immigration Judges to decide waivers of exclusion and deportation should be restored. Appeals of denial of waivers should be available before the Board of Immigration Appeals and the Federal Courts.
Naturalization should only be approved or denied by a Federal Judge, not by INS officers. The same with denaturalization….I could go on, but you get the idea. If immigrants were treated like human beings with rights, immigration reform could be a reality.
8. Web Site: About.com's Immigration Issues Page Goes Online
Sometimes wannabe immigrants just don't know where to turn. The INS website may be improving incrementally, but it still leaves a lot to be desired. Many private immigration sites contain a minimal amount of information, much of it outdated.
The State Department does a pretty good job online, and savvy immigrant web surfers know which immigration lawyers' sites are both accurate and are updated regularly.
But where is Immigration Central, where links to all important immigration websites can be found?
At last, there is a site which contains hundreds (thousands?) of links to immigration sites on the web for the beginner as well as for the most sophisticated web surfer. The folks at About.com have assembled 650 websites ranging from arts to travel, and now their Immigration Issues site is online.
Each About.com website has a "Guide" and the guides to the immigration site are Jennifer and Peter Wipf, a married couple who have gone through the immigration process themselves (Peter is from Switzerland.). They are not immigration lawyers and they don't pretend to be. They do write some of the articles on the site (My favorite so far is their own story: "Don't Learn the Hard Way: It takes more than love and marriage to get the blessings of the INS! But don't despair."). In addition, they have assembled 30 categories of immigration-related topics. Each topic contains a set of links to both governmental and private websites.
Besides their excellent links to everything from "attorneys & consultants" to "forms, fees and self-help" to "intercultural marriage", they also publish a weekly bulletin called Immigration Watch, have chat rooms which are open 24 hours a day, 7 days a week, help and support forums, immigration video and book clubs, a message exchange and the latest immigration news highlights.
I spoke with Jennifer Wipf and was impressed by both her knowledge and commitment, and pleasantly surprised by her noncompetitive attitude. She is strictly service-oriented, and the objective of the website is to guide readers to the best immigration information on the web, rather than to "capture" them for the About.com site.
Jennifer describes the new website in the following fashion:
"Immigration Issues at About.com offers its visitors a safe haven from the information overload of the Web. Here, guides Jennifer and Peter Wipf help you to quickly and easily find up-to-date, authoritative resources on all aspects of immigration, including direct links to specific attorney and government provided documents, international moving and relocation resources, intercultural marriage and cultural adaptation discussions, immigration history areas and much more. There is always fresh original content, some with a quirky twist that adds a bit of comic relief to a serious subject. The main theme here is community, with many scheduled theme-chats and message exchanges. You can even join the site and get your own page, where you are welcome to share your news and views on immigration issues."
You can e-mail Jennifer and Peter at immigration.guide@about.com with your comments and suggestions for improving their website and they promise to answer you within 24 hours.
Our link to the About.com immigration site may be found at
Link to chat no longer available
9. Why the Priority Dates Became Current in August
Why did all the employment-based priority dates (except those for unskilled workers) become current on August 1, 1999?
Postings on message boards have been filled with wild speculation. One person believes that it is all a "CIA plot" while more than a few people now believe (falsely, in my opinion) that "adjustment of status applications will now take at least 5 to 6 years to be approved".
Slightly less exciting, but perhaps more illuminating, explanations are provided by the State Department at
https://www.shusterman.com/pd-dos.html (Link is no longer operational.)
and by Yours Truly at
https://www.shusterman.com/pd-899.html (Link no longer operational)
10. Answers to July's Immigration Trivia Quiz
Quiz Removed.
Carl Shusterman
Newsletter US Immigration Update August 1999 – Quick Links
About Us
Back Issues of Our Newsletter
Citizenship
Client Testimonials
Forms Download
Green Cards
Job Search
PERM
Processing Times
Schedule a Legal Consultation
Subscribe to Our Newsletter
Success Stories
Temporary Visas
Visa Bulletin
August 10, 1999