Volume Three, Number Eight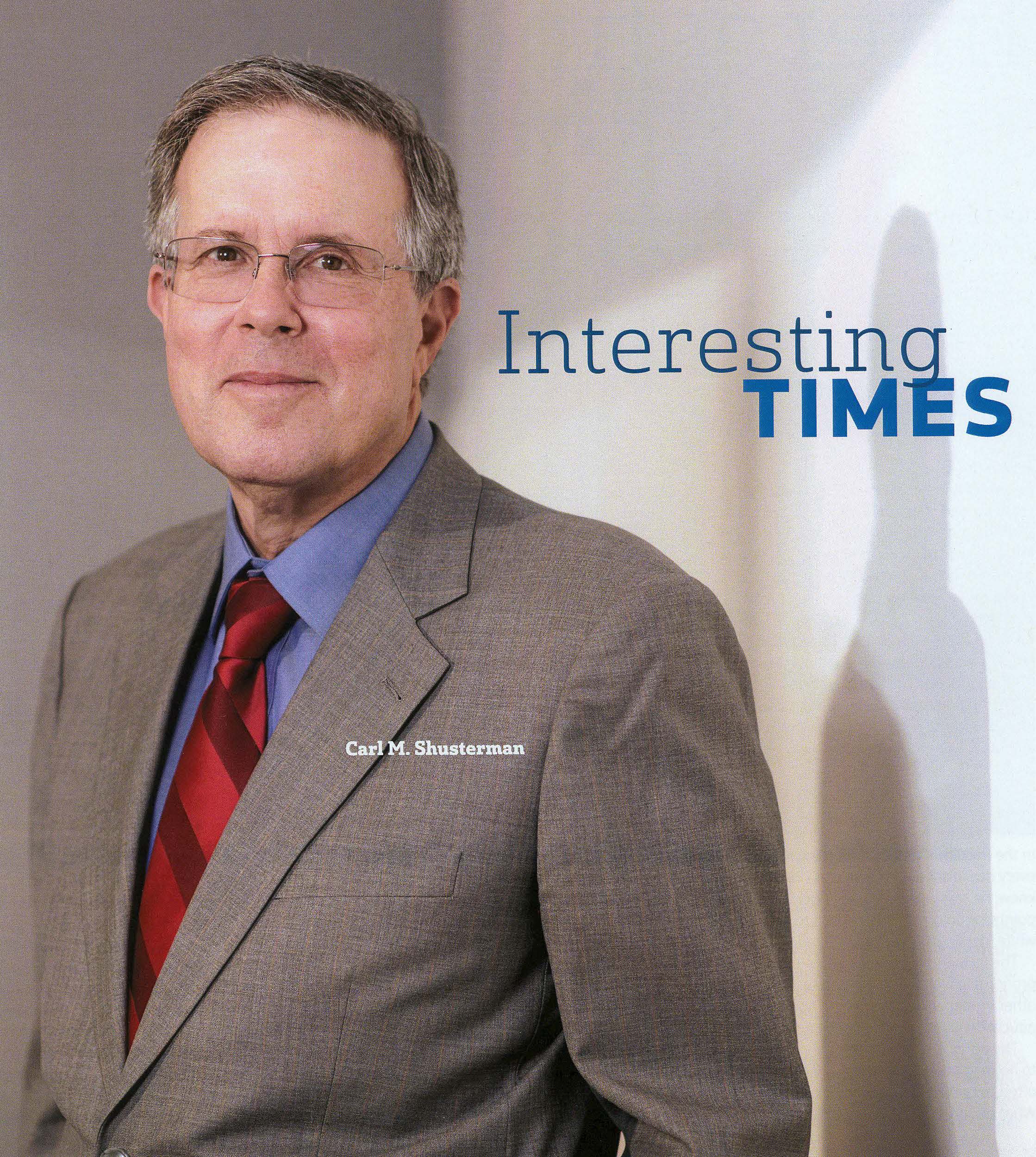 SHUSTERMAN'S IMMIGRATION UPDATE is the Web's most popular e-mail newsletter regarding U.S. immigration laws and procedures with over 60,000 subscribers located in more than 150 countries. It is written by a former INS Trial Attorney (1976-82) with over 30 years of experience practicing immigration law.
Published by the Law Offices of Carl Shusterman, 600 Wilshire Blvd, Suite 1550, Los Angeles, California, 90017. Phone: (213) 623-4592 x0.
Subscribe to our E-Mail Newsletter, join the conversation on our Immigration Facebook Page, follow our Blog Posts and subscribe to our "How-To" Immigration Videos.
Client Reviews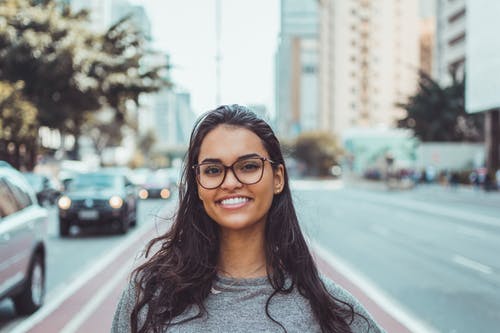 A Life Changing Law Firm
"My family and I were clients of Mr. Carl Shusterman and I can honestly say that he had a tremendous impact on our lives – a very positive one. Even when my parents had been denied and they had been told to pack and get out of this country, Mr. Shusterman rushed to find an alternative in order to ensure that my parents could stay."
- Diana Cabrera, Reno, Nevada
Read More Reviews
Zoom Consultations Available!
Newsletter US Immigration August 1998 contains the following topics:
Table of Contents
NEWS FLASHES:
Reminder – September 11, 1998 is the deadline for motions to reopen for expulsion proceedings to qualify for benefit under NACARA.
A number of local immigration courts have their own local operating procedures. To access these procedures, click

https://www.shusterman.com/deportationdefense.html

and scroll down to "Local Immigration Court Operating Procedures".
1. August 1998 State Department Visa Bulletin
On July 13, 1998, we posted the August 1998 Visa Bulletin even before the State Department posted the dates on their web site.
All of the worldwide Family categories failed to move forward except for the first preference (unmarried adult sons and daughters of U.S. citizens). Those categories which did move slightly forward were for persons born in India (1st and 4th preference), Mexico (2A, 3rd and 4th preference) and the Philippines (1st, 3rd and 4th preference). China 4th preference (brothers and sisters of U.S. citizens) actually regressed seven weeks. (Yes, the dates on the visa bulletin can move backward as well as forward! Put away your Prozac, the new fiscal year will start on October 1st. Let's hope for more progress next year.)
Most of the Employment categories remain 'current' (no backlogs). The unskilled workers category advanced three months to January 1, 1992 while the religious workers category moved forward eight months (!) becoming current.
The mainland China Employment-based first and third category moved forward four and six weeks, respectively. However, the China second category regressed nine weeks (Must be all of those National Interest Waivers!) The State Department noted that because of heavy demand, further regressions for China visa numbers "can not be ruled out" in September.
The news was brighter for Indian nationals, for whom the second category moved forward three months to February 1, 1997 while the third category moved forward four months to December 1, 1995.
As of August 1, 1998, immigrant visas for winners of the DV-98 lottery will be current for Africa, Asia, Oceania, South America, Central America and the Caribbean! The only region with a cut-off date is Europe (22,620 except Albania: 16,620).
For an explanation of what the categories, dates and symbols listed below mean, see
https://www.shusterman.com/greencardsthroughrelatives.html
and
https://www.shusterman.com/greencardsthroughemployment/
For the State Department's official version, complete with information about the movement of family, employment and lottery numbers, see
http://travel.state.gov/visa_bulletin.html (Link is no longer operational.
FAMILY CATEGORIES
| Categories | Worldwide | China (PRC) | India | Mexico | Philippines |
| --- | --- | --- | --- | --- | --- |
| 1st | 3-15-97 | 3-15-97 | 3-15-97 | 8-01-93 | 2-19-87 |
| 2A | 2-08-94 | 2-08-94 | 2-08-94 | 3-22-93 | 2-08-94 |
| 2B | 12-01-91 | 12-01-91 | 12-01-91 | 7-01-91 | 12-01-91 |
| 3rd | 2-01-95 | 2-01-95 | 2-01-95 | 11-22-89 | 2-08-87 |
| 4th | 3-15-88 | 1-22-88 | 3-08-86 | 6-15-87 | 6-08-78 |
EMPLOYMENT CATEGORIES
| Categories | Worldwide | China (PRC) | India | Mexico | Philippines |
| --- | --- | --- | --- | --- | --- |
| 1st | Current | 7-08-97 | Current | Current | Current |
| 2nd | Current | 3-01-96 | 2-01-97 | Current | Current |
| 3rd | Current | 4-08-94 | 12-1-95 | Current | Current |
| Unskilled | 1-01-92 | 1-01-92 | 1-01-92 | 1-01-92 | 1-01-92 |
| 4th | Current | Current | Current | Current | Current |
| Religious | Current | Current | Current | Current | Current |
| 5td | Current | Current | Current | Current | Current |
2. Immigration Government Processing Times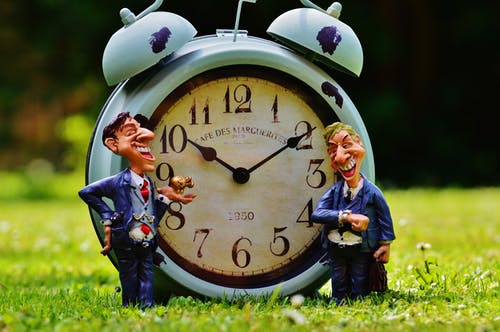 We link to the most recent immigration waiting times for each of the four USCIS Service Centers, the National Benefits Center and the Administrative Appeals Office. We also link to the processing times of all of the 83 USCIS District Offices and Sub-offices. We link to the Labor Department's page entitled "Processing dates for labor certification applications". Finally, we link to the State Department's "Visa Wait Times" page.
3. Visa Lottery: State Department Issues Regulations for DV-2000 Lottery (8-3-98)
On August 3, 1998, the State Department issued regulations concerning the DV-2000 visa lottery. 50,000 persons, legal and illegal will receive permanent residence in the U.S. using this program. Applications (Use a blank piece of paper since there is no printed government application.) must be received at the appropriate address listed in the regulations starting at noon on October 1, 1998 and ending at noon on October 31, 1998. Winners will be notified in 1999.
While in the past, we have always advised applicants not to use the services of an attorney, the immigration laws have become so complex that we have changed our mind. Last year, over two million applications were rejected by the State Department because the application failed to follow the rules. This year, we predict that many thousands of persons who are eligible to apply for the DV-2000 Lottery will not do so simply because they mistakenly believe that they are subject to the three and ten year entitlement bars, or are ineligible to adjust status in the U.S. If you have any doubts about your eligibility, consult with your lawyer. Although the government charges no fee to apply for the lottery, we have not heard of any attorneys willing to prepare lottery applications for free. Remember, as with most things in life, you get what you pay for! Choose a law firm you trust and which has the expertise to process your application.
For further information, you may access the following resources regarding the DV-2000 Lottery online.
For the Official State Department rules, see
https://www.shusterman.com/dv2000.html (Link is no longer operational.)
For the State Department press release announcing the DV-2000 Visa Lottery, see
http://travel.state.gov/dv2000_release.html
(Link is no longer operational.)
While not as comprehensive at the rules themselves, the press release answers the following questions, albeit in somewhat summary fashion:
How are the visas being apportioned?
Who is not eligible?
What are the requirements?
Where should the entries be sent?
Why are you holding the registration for the DV lottery in October?
Is it necessary to use an outside attorney or consultant?
How will winners be notified?
Where can one receive instructions to enter the lottery?
We are concerned that many persons will be conned into paying so-called "immigration consultants" or even attorneys who falsely promise that they can improve a person's odds of winning the visa lottery. Since winners are chosen randomly, this is untrue. If you wish to report such a person to the federal government for possible penalties, see the U.S. Federal Trade Commission's Alert on "Green Card Lottery Scams" at http://travel.state.gov/ftcalert.html
(Link is no longer operable)
If you think that you have been cheated by an unscrupulous operator, call the National Fraud Information Center at 1 (800) 876-7060 contact them online at
Although I would like to offer to answer all your questions about the lottery online and for free, my wife would probably threaten divorce proceedings if I did so. We are receiving dozens of questions daily about the visa lottery, most of which can be answered by simply reading the rules.
However, I have organized a team of legal assistants at my office to prepare and submit lottery applications. If you wish to apply, call (213) 623-4592 and ask to speak to one of my assistants about the visa lottery. If you do not qualify, we will let you know quickly, courteously and without charge. If you qualify and wish to retain our services, we will be happy to assist you for a minimal fee.
Also, as a public service, this month's trivia quiz concerns little known facts about your eligibility for the lottery. Please take the quiz (See topic #6.) before you call our office, and good luck to you!
4. Legislation: The H-1B Cap and The Blame Game
Congress adjourned for its August recess without passing legislation to increase the H-1B cap. That means that there will be no new H-1B law until, appropriately enough, after Labor Day.
For the blow-by-blow coverage of the legislative battle, see
https://www.shusterman.com/h1bflash.html
The Republicans blamed the Democrats and the Democrats blamed the Republicans. (Sounds a little like the old Tom Lehrer song!) House Republicans, although in the majority, needed at least 50 Democrats to vote for the bill since a goodly number of anti-immigrant Republicans refused to go along with the compromise bill that their leaders had negotiated. However, most Democrats chose to heed AFL-CIO warnings, ignore the inscription on the Statute of Liberty and oppose the bill. They were displeased that the Republicans excluded them from the negotiations on the compromise bill. Political pundits estimated that had the bill come to a vote, it would have had the support of only 30 Democrats while 40 Republicans were prepared to vote against the bill. To see the compromise bill, go to
https://www.shusterman.com/legislationusimmigration.html
and scroll down to the July 30, 1998 version of H.R. 3736. Since the bill is in PDF format, in order to read it, you will need to download the Adobe Acrobat Reader at
At the last minute, the White House weighed in with a veto threat and list of "concerns" about the bill. See
https://www.shusterman.com/h1bflash.html
and scroll down to "August 1" to see the changes in the bill proposed by the White House to make the bill more palatable to the labor unions.
Senate Republicans, who had compromised various sections of their bill, S.1723, to make it more labor-friendly were upset at being upstaged by the White House. "The White House wants it both ways," said a spokesman for Senator Abraham (R-MI). "They want to raise the number of visas, but they want to load it down with regulations so they can make industry happy and they can make the labor unions happy. But you can't have both."
House Republican leader Richard Armey (R-TX) minced no words when he stated that the While House had "pull(ed) the rug out from under our most future-oriented industries." He accused the White House of bowing to "Big Labor politics." However, fellow Republican Gerald Solomon (R-NY), took a different view, accusing American companies of "looking to replace qualified Americans with a cheaper work force."
House Speaker Newt Gingrich (R-GA) cozied up to industry leaders, assuring them that but for Democratic opposition, an H-1B law would already have been enacted. Not!… Newt! From May to July, the main obstacle to a law to raise the H-1B cap was the Republican's very own Chairman of the House Subcommittee on Immigration and Claims, Rep. Lamar Smith (R-TX). For more on Mr. Smith and his views, see the next topic.
Also, see my op-ed piece entitled "Mr. Smith Goes to Washington…And Private Enterprise is the Loser" at
https://www.shusterman.com/h1bflash2.html
and scroll down to "July 22".
5. Web Site of House Immigration Subcommittee Chairman: Lamar Smith
From time to time, SHUSTERMAN'S IMMIGRATION UPDATE has linked to the web site of the Chairman of House Subcommittee on Immigration and Claims, Representative Lamar Smith (R-TX).
Rep. Smith is an activist on immigration issues. He holds numerous hearings on immigration legislation, issues over a dozen press releases per month, is a strong advocate for a "restrictionist" immigration policy, and is often at odds with President Clinton, Senator Abraham (his counterpart in the Senate) and the Republican leadership in the House of Representatives over various issues regarding immigration policy.
Although we usually find ourselves on the other side of the political fence from Rep. Smith, we admire his outspokeness. He frequently battles with President Clinton, the Republican leadership in the House and Senate, Republicans and Democrats on his own subcommittee, the Canadian government, and conservative Republican newspapers like the Wall Street Journal over various aspects of immigration policy. In one of his many letters to the editor of the Journal, he branded both the Journal and Yours Truly as advocates of an open border policy. Wait a minute! If the borders were open to all, there would be no need for immigration attorneys. For this and other reasons, be assured that I am not an advocate of open borders. I am in favor of admitting a limited number of persons into the U.S. annually. On the other hand, I was honored that Rep. Smith mentioned me by name, if only to condemn my views!
Rep. Smith maintains a very comprehensive section of his web devoted to immigration, one that is updated on a regular basis. It includes sections on current issues, press releases and statements, hearing testimony, newspaper columns and copies of legislation that his committee is considering. To access Rep. Smith's page, click on
https://www.shusterman.com/legislationusimmigration.html
scroll down to "U.S. House of Representatives" and click again on "Subcommitee Chairman Lamar Smith's Immigration Page" Representative Smith welcomes your e-mail. Please write him at
6. Immigration Trivia Quiz: Who Qualifies for the Visa Lottery?
The rules for the DV-2000 Visa Lottery are slightly different from those of the DV-99 lottery. This year there are only 50,000 green cards instead of 55,000. Persons born in Haiti are, for the first time, ineligible to apply for the lottery.
But, in general, the lottery rules are the same as always. However, because of significant changes to other immigration laws during the past two years, the question of "Who Qualifies for the Visa Lottery?" can be a thorny proposition. The following questions and answers will test your expertise regarding the visa lottery.
A. You are born in one of the 15 countries which are ineligible for the visa lottery. Then you naturalized as a citizen of a qualifying country, say Australia. Are you eligible to apply for the visa lottery?
B. You are a native and citizen of an ineligible country. Your spouse was born in an eligible country. She can apply for the visa lottery. Can you?
C. You are a citizen of India. You were born prior to the partition in a part of the Raj which is now part of Pakistan, Bangladesh or Sri Lanka. Are you eligible to apply for the visa lottery?
D. You were born in the Republic of China (Taiwan), an ineligible country. However, at the time of your birth during World War II, Taiwan was occupied by Japan, was renamed "Formosa" and was considered to be part of Japan. Since Japan is an eligible country, can you apply for the visa lottery? Can your husband apply if he were born in Indonesia?
E. You were born in a lottery-eligible country. Your U.S. citizen brother petitioned for you to become a permanent resident in 1989. The Immigration Service approved the petition one month later. At that time, you were present in the U.S. as an F-1 student. In 1982, you legally changed your status to an H-1 temporary worker (thereby rendering yourself ineligible for amnesty). Your employer applied for permanent residence for you in 1986. However, when your employer went bankrupt in 1988, you lost both your chance to become a permanent resident and your H-1 status. Are you eligible to apply for the visa lottery?
F. Same scenario as above, except that instead of changing your status to H-1B in 1982, you changed your status to J-1 in order to pursue a medical residency and then a medical fellowship. After completing your fellowship, you immigrated to Canada and later married a citizen of France. In 1996, you reentered the U.S. as a "TN" medical researcher at a prestigious university. Are you eligible to apply for the visa lottery? Does the fact that your spouse was born in France affect your eligibility in any way? What if you and your spouse where the parents of three children, all of whom were U.S. citizens?
G. You are a native and citizen of a lottery-eligible country. You surrendered yourself for deportation proceedings in 1995 in order to apply for suspension of deportation before an Immigration Judge (IJ). Prior to April 1, 1997, the IJ granted you "conditional residence". Because the Justice Department has not yet issued regulations to implement the suspension/cancellation section of the 1996 immigration law, you are still a conditional resident.
Are you eligible to apply for the visa lottery?
H. You are a registered nurse or another type of health care worker. You received your university education in the U.S. and worked in H-1B status for over three years. You are a native and citizen of a lottery eligible country. Your employer submitted an application for an alien labor certification for you in 1994. You, your spouse and your 17 year old child were interviewed for permanent residence in June 1996, but because your fingerprint chart was bent, the examiner requested that you take new fingerprints. You did so immediately and the FBI informed the INS in August 1998 of your lack of a criminal record. However, INS did not act to approve your application before the 1996 immigration law was enacted on September 30 of that year. Because of section 343 of the 1996 law, and the INS's failure to issue regulations for the past 22 months, you and your family are still in "pending" status. You are unable to change jobs, and you are afraid that your child will turn 21 and therefore be ineligible by the time that you receive a green card. Are you eligible to apply for the visa lottery? Is your spouse? Is your child?
I. You have been the wife of a lawful permanent resident of the U.S. since 1996. You are a native and citizen of a lottery-eligible country although your spouse was born in a country which is ineligible for the lottery. You have remained separated from your husband and in your country of birth since your marriage because you do not wish to violate U.S. immigration laws. Your husband recently applied for naturalization, and was told that he would receive an interview in 18 to 24 months. Are you eligible to apply for the visa lottery?
J. You are a native and citizen of the Peoples' Republic of China. You have been interviewed for adjustment of status. The only reason INS was not able to approve your application was because your priority date was, and still is, not current. After your interview, you exited the U.S. and married your girlfriend who is a native of Hong Kong (now part of the Peoples' Republic of China). Are you eligible to apply for the visa lottery? Is your wife?
See the answers in Topic #10
7. PHYSICIANS I: Updated & Improved List of Health Professional Shortage Areas (HPSAs)
For the past two years, we have maintained a list of Health Professional Shortage Areas on our website. The latest printed list, issued in the Federal Register on May 30, 1997, consisted of approximately 100 pages of small print. To make the list easier to access, we created a table of all 50 states and various territories of the U.S. This allowed our readers to simply click the state where a particular job opportunity was located, and determine where it was located in a HPSA.
This system saved my readers (and my staff) many hours of answering phone calls from J-1 physicians across the U.S. merely to check whether their jobs were located within HPSAs. Of course, the table and list took many hours to code and the list was out-of-date by over one year.
Recently, we discovered that the federal government (specifically the Bureau of Primary Health Care, Health Resources and Service Administration of the Department of Health and Human Services) had a far superior and more up-to-date list of HPSAs than anything we could hope to create and maintain. In July, we stopped using our list and simply linked to the government page. To access this page, simply click on
https://www.shusterman.com/physiciansusimmigration.html
scroll down to
"Health Professional Shortage Areas by State (3-31-98)"
and click again.
First note that the government's listing is fairly current. Then take advantage of some of the many features built into the site:
A. Select the particular state(s) which interest you.
B. Select the counties (or parish) where your job offer is located.
C. If you wish, you can choose to view only those HPSAs which have already been designated, those which are undesignated, those where the designation has been withdrawn, etc.
D. You also have the option of limiting your search to (1) metropolitan areas; (2) nonmetropolitan area; or (3) frontier areas.
E. You may further limit your search to (1) Primary Medical Care; (2) Dental; or (3) Mental Health.
F. You may desginate whether the HPSA that you are searching for is one of the following types: (1) All types; (2) Single County; (3) Geographic or Service; (4) Population Group; (5) Mental Health Facility; (6) Prison Facility; or (7) OFAC Facility.
G. You may also search for all or part of the HPSA component's name.
The web site also contains a section for "supplemental information" and the answers to nine "frequently asked questions".
8. PHYSICIANS II: USDA Announces Audit of J-1 Physician Waivers Granted (7-24-98)
The USDA has announced it will be auditing all physicians for whom it has sponsored J-1 waivers during the past three years to determine whether J-1 physicians are in compliance with the terms of the USDA waiver recommendation. They will be attempting to verify that physicians granted waivers are working at least forty hours per week in the medically underserved area for which the USDA sponsored the waiver and that physicians are practicing at least forty hours per week the medical specialty for which the waiver was requested. If it is determined through the audit that the J-1 physician is not in compliance with the representations made to USDA in the waiver request, USDA will advise USIA of the noncompliance and request the waiver be revoked.
The USIA procedure upon receiving such a letter is to notify INS that the J-1 physician is not employed as represented in the waiver request and INS procedure is to revoke the waiver. The three agencies have taken the position that they are not required to notify the J-1 physician or the employer of the alleged noncompliance or provide an opportunity to rebut allegations of noncompliance. USDA advises that it will provide an opportunity to explain or rebut alleged noncompliance on a case-by-case basis, depending on the nature of the purported violation.
By example, they stated that if the waiver was granted more than six months ago and there is no telephone listing for the physician in the area for which the waiver was granted and the local hospital confirms the physician is not practicing in the area, a rebuttal opportunity will likely not be granted. Another example where no rebuttal opportunity would be granted is where a receptionist at the office where a waiver was granted to the physician to work forty hours per week advises the physician works at the office substantially less than forty hours per week.
Thus, it is critical that physicians granted USDA waivers review the USDA waiver request and their employment contract to ensure their employment is in complete conformance with the waiver request. If there have been any changes in employment; such as location, hours or type of practice, the employer should notify USDA of such and the reason for the change in employment so the USDA records are always current.
If INS revokes the waiver, then an appeal must be taken to the Administrative Appeals Office of the INS to rebut the allegation of noncompliance. Of course, waiver revocation can also result in INS revoking an approved H-1B petition. INS affords an opportunity to provide rebuttal evidence prior to revoking an H-1B petition.
INS is currently reviewing whether its regulations require a "Notice of Intent to Revoke" to be issued prior to revoking a waiver. If such a notice is required, the physician/employer will be able to submit rebuttal evidence at that stage.
We have received reports from physicians complaining that employers demand that the employment vary from the representations made to USDA and when the physician protests, the employer threatens to terminate the employment. This is an unfortunate situation which is often difficult to document if the physician agrees to provide services contrary to representations made to USDA or any other government agencies under threat of loss of livelihood and possible deportation. It is critically important that before signing a contract for a waiver job, the physician ascertain that the employer's intention is to employ the physician in accordance with government regulations. Never agree to be employed in violation of representations made to the government.
9. Human Resource Directors: INS Announces Massive Fee Increases (8-3-98)
On August 3, INS Commissioner Doris Meissner announced that the huge fee increases proposed by INS last January will go into effect on October 12, 1998. The only exception is the increase in fees for applications for naturalization which will be delayed until January 15, 1999.
How the Fee Increases Will Work
Let's suppose that a family of four is submitting applications for adjustment of status to permanent residence. Typically, this requires the submission of applications for adjustment of status, work permits and advanced parole (travel permits) for each member of the family.
Currently, adjustment applications cost $130, work cards $70 and travel permits $70. Recently, INS started charging an additional $25 apiece for fingerprint processing. Therefore, the total fee is currently $295 per person, or $1,280 for a family of four. And don't forgot to include the required photos, medical exams and the like. These are likely to add another $200 to $300.
Starting October 12, fees for applications for adjustment of status will rise from $130 to $220. Those for work cards will jump from $70 to $100 while those for travel permits will increase from $70 to $95. In other words, each family member will have to pay $440 apiece (including the fingerprint fee) for a total of $1,760 for a family of four plus for cost of photos and medical exams, a 40% increase from present levels.
Things get a lot more expensive if each family member is subject to section 245(i) because of any time spent in the U.S. "out of status". Add another $4,000 for a total cost of $5,760!
The only thing that you can do to save $500 is to make sure your applications for adjustment of status are submitted to INS before October 12. List of Fee Increases,
All in all, INS is increasing the fees on over 30 applications and petitions on October 12. Some of the most common applications include:
I-90 Application for Replacement Green Card if your green card gets lost or stolen, a new card will cost you not the $75, but $110.
I-129 Petition for Nonimmigrant WorkerIf you are applying for H-1B or L-1 status, do so now. The fees will increase from $75 to $110.
I-130 Relative PetitionDo not procrastinate in applying for your husband or wife (or other relative). The fee for this type of petition will rise from $80 to $110. If you have ten sons and daughters who you want to petition for, you could save a cool $300 by applying immediately.
I-140 Petition for Alien WorkerRegistered nurses and physical therapists, apply now before the fee goes up from $75 to $115.
I-539 Extension or Change of StatusBe sure to apply before October 12 when the fee increases from $75 to $120.
I-526 Petition by Million Dollar InvestorsIf you have a million dollars to invest into a business, be aware that the petition fee will rise from $155 to a whooping $350 on October 12. No big deal for millionaires, I suppose. On the other hand, you probably didn't get to be a millionaire by throwing away your money.
Other applications which are subject to fee increases include forms I-17, I-102, I-129F (for fiancees of U.S. citizens), I-191, I-192, I-193, I-212, I-600, I-600A, I-601, I-612, I-751, I-817, I-824, I-829, N-565, N-600 and N-643.
And remember, the fee for filing an application for naturalization will rise dramatically from $95 to $225 on January 15, 1999.
10. Answers to Immigration Trivia Quiz
See
https://www.shusterman.com/dv898.html (Link is no longer operational.)
Carl Shusterman
Certified Specialist in Immigration Law, State Bar of California
Immigration and Naturalization Service (INS) Attorney (1976-82)
Member of AILA Board of Governors (1988-97)
Law Offices of Carl Shusterman, 600 Wilshire Blvd., Suite 1550
Los Angeles, CA 90017
Phone: (213) 623-4592 x0, Fax: (213) 623-3720
Newsletter US Immigration August 1998 Quick Links
About Us
Back Issues of Our Newsletter
Citizenship
Client Testimonials
Forms Download
Green Cards
Job Search
PERM
Processing Times
Schedule a Legal Consultation
Subscribe to Our Newsletter
Success Stories
Temporary Visas
Visa Bulletin
August 11, 1998
Disclaimer: This newsletter is not intended to establish an attorney-client relationship. All information contained in this newsletter is generalized. Any reliance on information contained herein is taken at your own risk.