Volume Ten, Number Four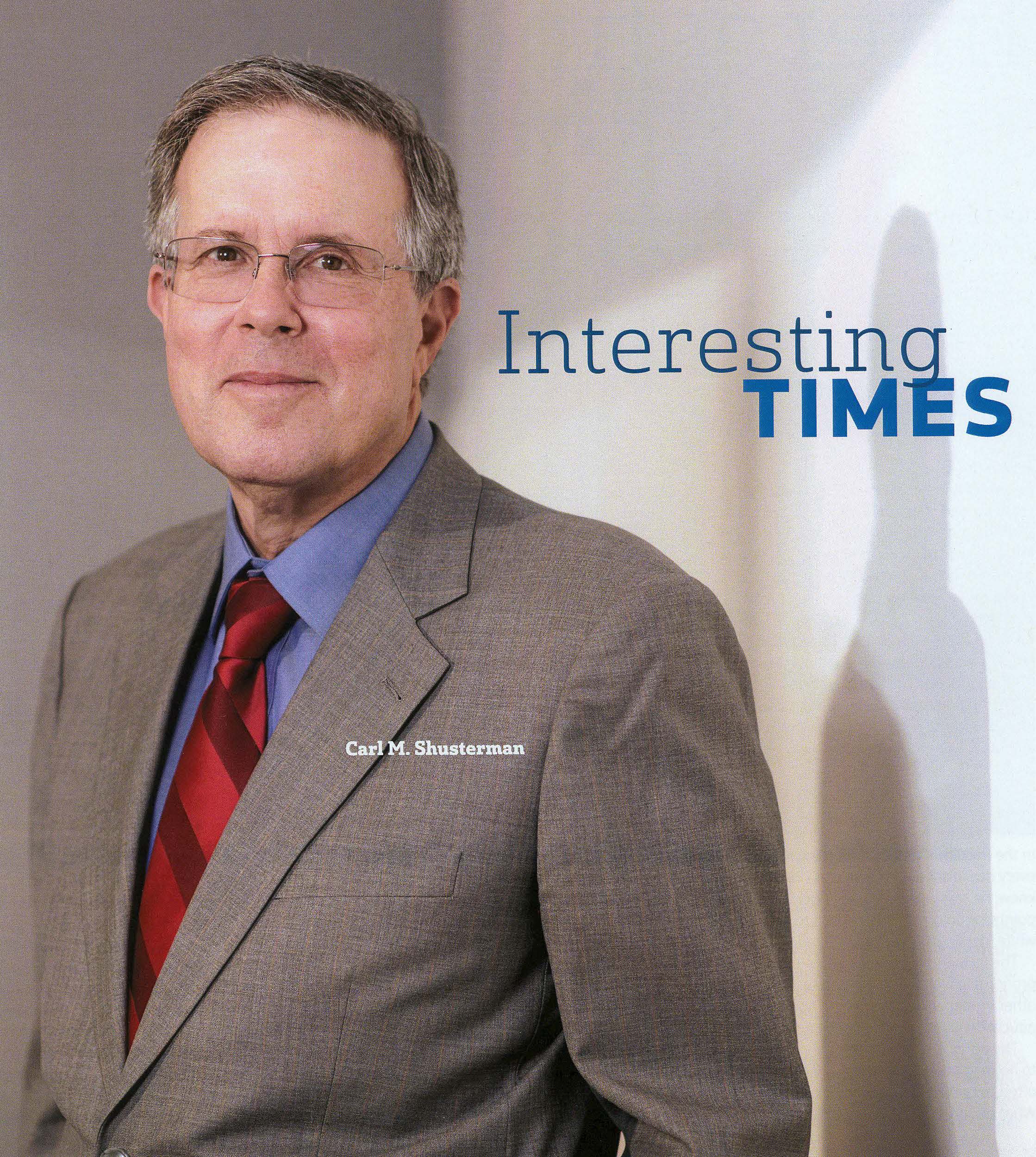 SHUSTERMAN'S IMMIGRATION UPDATE is the Web's most popular e-mail newsletter regarding U.S. immigration laws and procedures with over 40,000 subscribers located in more than 150 countries. It is written by a former INS Trial Attorney (1976-82) with over 30 years of experience practicing immigration law.
Published by the Law Offices of Carl Shusterman, 600 Wilshire Blvd, Suite 1550, Los Angeles, California, 90017. Phone: (213) 623-4592 x0.
Subscribe to our E-Mail Newsletter, join the conversation on our Immigration Facebook Page, follow our Blog Posts and subscribe to our "How-To" Immigration Videos.
Client Reviews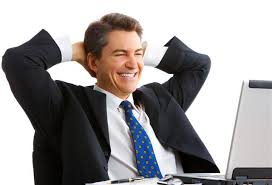 Outstanding Services!
"I want to acknowledge the Law Office of Carl Shusterman for their diligent and responsive attention to my case - from H1B to PERM to green card."
- Ken Calvert, San Antonio, Texas
Read More Reviews
Zoom Consultations Available!
Newsletter US Immigration Update April 2005
TABLE OF CONTENTS:
NEWS FLASHES:
212c – Special motions to reopen to apply for section 212(c) relief must be filed by April 26, 2005. This deadline applies only to motions to reopen and does not affect eligibility to apply for relief in any new or pending cases. The St. Cyr regulations allow only persons who pled guilty or nolo contendere before April 1, 1997 to apply for relief. Under the regulations, persons who were convicted after a trial are not eligible. The eligibility requirements and bars to section 212(c) relief, as they existed at the time of the plea agreement, will apply. In a change from the proposed rule, the final regulations say that applicants who entered pleas prior to November 20, 1990 are not subject to the bar for five year sentences for an aggravated felony.
Business Immigration Newsletter– Periodically, the American Immigration Lawyers Association (AILA) publishes "Connect!" a newsletter devoted to business-related immigration developments. We link to this newsletter from

https://www.shusterman.com/toc-busimm.html (Link is no longer operational.)

CIS – On April 9, President Bush announced that Eduardo Aguirre, Jr., the Director of the U.S. Citizenship and Immigration Service (CIS) would be nominated as Ambassador to Spain. We had announced this nomination on our news ticker several days before it became official. No word on who replace Director Aguirre.
Direct Mail Program– On April 1, all persons who submit family-based and certain other applications to the CIS must send their applications to Chicago rather than to their local district offices. For more information, see

http://a257.g.akamaitech.net/7/257/2422/06jun20041800/edocket.access.gpo.gov/2004/04-25679.htm (Link is no longer operational)

Form I-129– On March 15, the CIS announced that H-1B petitioners may continue to use the 2001 edition of form I-129 until April 30, 2005. After that date, they must use the 2005 edition of the form. See

http://uscis.gov/graphics/publicaffairs/newsrels/I-129_2005_03_15.pdf (Link is no longer operational)

LCA Regulation Proposed– On April 1, 2005, the Department of Labor proposed a regulation that Labor Condition Applications (LCAs) which are required to accompany H-1B petitions be filed exclusively online except where an employer has a physical disability. Those who lack Internet access or cannot comply for religious reasons would not be exempted.Comments to the rule must be submitted before May 2, either by e-mail at h1b.comments@dol.gov or, (surprise!) by snail mail to the Assistant Secretary for Employment and Training Administration, U.S. Department of Labor, 200 Constitution Avenue, NW., Room C-4312, Washington, DC 20210, Attention: William Carlson, Chief, Division of Foreign Labor Certification.The regulations are online at

http://a257.g.akamaitech.net/7/257/2422/01jan20051800/edocket.access.gpo.gov/2005/05-6454.htm (Link is no longer operational)

Wal-Mart– An ICE investigation into the hiring of illegal aliens by contractors that provided cleaning services to Wal-Mart Stores, Inc., ended March 18 with a landmark $11 million civil settlement. See

http://www.ice.gov/graphics/news/insideice/articles/insideice_032805_Web2.htm (Link is no longer operational)

Washington Update– Periodically, the American Immigration Lawyers Association (AILA) publishes its "Washington Update" which brings readers the most up-to-date news about legislation, regulations, congressional hearings and other immigration-related developments from inside the Beltway. We link to "Washington Update" from

https://www.shusterman.com/toc-advocacy.htm (Link is no longer operational.)
1. PERM: March 28 – A Revolution in Employment Immigration
On March 28, the new PERM system replaced both RIR and Regular Foreign Labor Certifications.
There will be numerous technical issues related to PERM which must be resolved. Among these issues are the 4-level prevailing wage system, the amount of education and experience required, and problems associated with transitioning from Labor Certification to PERM with and without losing your priority date. Another issue involves PERM applicants being able to go to the front of the queue bypassing persons with long-pending applications for labor certification.
We think that as important as these issues are, the introduction of PERM will bring about seismic changes in employment-based immigration. Consider that the speed and ease with which an employer may file a PERM application may result in the number of applications received by the Labor Department doubling or tripling.
A person present in the U.S. on a visitor's visa, a student with optional practical training or a person in TN or J status may have been hard pressed to find a sponsoring employer given that labor certification processing was typically measured in years, much longer than the validity of their nonimmigrant status. Now that the PERM process, including pre-filing recruitment, will last only a few months, who needs to waste thousands of dollars in legal and government filing fees in obtaining H-1B status. Why not apply for PERM directly?
Once their PERM applications are approved, persons who are not born in India, China or the Philippines (each of which is currently experiencing a three-year backlog in priority dates) can be expected to immediately submit application for green cards via combined processing.
Since the number of employment-based green cards is limited to just 140,000 annually, we expect that the worldwide quotas for EB-3 and EB-2 cases to backlog within a few months. Before the end of 2005, the worldwide backlogs could be three to five years.
Persons who have already filed I-140/I-485s would have to renew their EAD work permits and their Advance Parole travel permits over and over until their priority dates become current, and then adjust status.
They would be envied by persons with approved PERM applications whose priority dates are nowhere near being current. These people would be the immigration "untouchables", unable to extend their temporary status or obtain H-1B status and not happy about the necessity of returning home.
On the flip side of the coin, look out for fraudulent PERM applications which promise to divert a substantial amount of DOL resources into supervised recruitment and audits. We fear that this will so tarnish the image of PERM that Congress will step in to abolish the "honor system" and demand that recruitment documentation be submitted to DOL upfront.
Won't this leave us with a system not that different from the labor certification system, with a huge DOL bureaucracy, assessment notices, notice of findings and long waiting times?
All of which reminds us of the old Chinese curse: "May you live in interesting times!"
2. Immigration Government Processing Times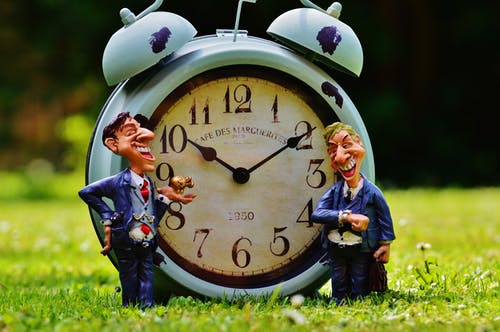 We link to the most recent immigration waiting times for each of the four USCIS Service Centers, the National Benefits Center and the Administrative Appeals Office. We also link to the processing times of all of the 83 USCIS District Offices and Sub-offices. We link to the Labor Department's page entitled "Processing dates for labor certification applications". Finally, we link to the State Department's "Visa Wait Times" page.
3. Contact Congress on a Variety of Immigration Measures
Currently, Congress is considering a wide variety of immigration measures. Proponents of each measure are trying to attach amendments to a major "must pass" appropriation bill which is concurrently being considered by the Senate, and will go to a House-Senate Conference Committee later this month.
Among the bills which may be added to the appropriations bill are the following:
The READ ID Act – This is a bill being pushed by the immigration restrictionists. It has already passed the House of Representatives, but many Senators are skeptical of some of the bill provisions. It is being opposed by a vast coalition of pro-immigration organizations as well as business, labor, religious and environmental groups.
The AgJobs Act which would provide a mini-legalization for undocumented farm workers.
The DREAM Act which would legalize college students whose parents brought them to the U.S. at a tender age.
A bill to "recapture" lost visa numbers for registered nurses and other occupations in short supply.
Immigrants are burdened by a vast amount of anti-immigrant laws largely because they do not make their voices heard in the Halls of Congress. They are often afraid that no one will listen to their concerns because they are not U.S. citizens. Some immigrants are also afraid to reveal their identities. Finally, others do not know the identity of their elected representatives or how to contact them.
These concerns are obsolete now that it is possible to communicate with your Members of Congress over the Internet.
The American Immigration Lawyers Association (AILA) and many other organizations have established simple systems to allow persons to express their concerns about pending immigration legislation to their Members of Congress via e-mail.
Simply fill in your zip code to learn the names of your Senators and Representatives. AILA provides a number of easily-modified messages which you can review, change to more accurately represent your views, and e-mail to your elected representatives, all within less than a minute!
We have placed AILA's "Write to Congress" logo near the bottom of our homepage at
https://www.shusterman.com/index.php
and on our "Immigration Legislation" page at
https://www.shusterman.com/legislationusimmigration.html
THE TIME TO WRITE CONGRESS IS NOW!
4. 245(i) – New CIS Memo Clarifies Eligibility Requirements
On March 9, 2005, William R. Yates, CIS' Associate Director for Operations, issued a five-page memo clarifying the agency's interpretation of who is eligible for benefits under section 245(i) of the Immigration and Nationality Act.
Section 245(i) was first added to the law in 1994, and has helped hundreds of thousands of otherwise ineligible immigrants in adjusting their status to permanent residence in the U.S. It waives the requirement that an applicant for adjustment must have been inspected by the government when he entered the U.S., that he must not have engaged in unlawful employment or that he be maintaining lawful nonimmigrant status when he applies for adjustment of status. At least one Court decision holds that the scope of benefits under this section of law are considerably broader than this. See Perez-Gonzalez v. Ashcroft (9th Cir. 2004) which we link to from our "Deportation" page at
https://www.shusterman.com/deportationdefense.html#7A
The harsh immigration law enacted in 1996 put hundreds of thousands of would-be immigrants residing in the U.S. in a Catch-22 type situation. Unless they were eligible for benefits under section 245(i), they could not adjust their status in the U.S. Alternatively, if they opted to immigrate through a U.S. Embassy or Consulate abroad, they are barred from returning to the U.S. for a period ranging from three to ten years. This law, which continues in force even today, has swelled the number of persons illegally residing in the U.S. who would otherwise be lawful permanent residents.
Recognizing this dilemma, Congress acted in 1997 and again in 2000 to extend the benefits of section 245(i). In 2001, President Bush and many members of Congress actively promoted a further extension of section 245(i). The events of September 11, 2001 effectively dashed all hopes that such an extension would be enacted in the foreseeable future even though there is no connection whatsoever between national security and section 245(i).
The basics of section 245(i) are easy to understand. If a person is the beneficiary of either an application for a labor certification, or of a family-based or employment-based visa petition filed on or before January 14, 1998, he may, if otherwise eligible, adjust his status in the U.S. subject to payment of a $1,000 fine. He is exempt from the restrictions in 245(a) and 245(c) of the law – lawful entry, no unauthorized employment and failure to maintain nonimmigrant status. If he qualified for 245i eligibility after January 14, 1998, but on or before April 30, 2001, he is subject to one additional requirement, that he demonstrate that he was physically present in the U.S. on December 21, 2000, the date that the most recent extension of section 245(i) was signed into law.
The applicant's spouse and children may also be eligible for benefits under section 245(i), but here the situation is much more complex. The new Yates memo is particularly helpful in explaining the eligibility requirements for derivative beneficiaries.
The new memo should also prove useful in reminding Service Center examiners of CIS policy concerning when an application for a labor certification is "approvable when filed", and, in clarifying that an applicant may submit multiple applications for adjustment of status under section 245(i).
During routine legal consultations, our law firm has discovered hundreds of instances where a person qualified for section 245(i) benefits although they were completely unaware that this was the case. Often, they had already consulted with attorneys who had failed to recognize that section 245(i) eligibility existed. Such eligibility often arises where a person was a minor many years ago when one of their parents was petitioned by his or her sibling or parent.
The Yates memo is must reading for immigration attorneys, Service Center employees and would-be immigrants who may be eligible for benefits under section 245(i).
5. Immigration Trivia Quiz:
Quiz Removed.
6. PERM TIPS: How to Find a County Online
Did you know that the State of Texas consists of 254 counties while California "only" has 58 counties?
Probably not. Why should you care?
Because in nearly every PERM application, you are required to obtain a Prevailing Wage Determination (PWD) from the State Workforce Agency (SWA) where the employer is located, and PWDs vary county-by-county.
Our law firm represents corporate clients in over 40 states. We know their addresses, phone numbers, e-mail addresses, etc., but rarely do we know what county they are located in. And it turns out that the government relies on county-by-county statistics in determining prevailing wage levels. For example, the SWA in the state where your client is located relies heavily on the Occupational Employment Statistics (OES) survey in doing so. The OES is a national survey managed by the Bureau of Labor Statistics (BLS), which provides a large enough sample to allow BLS to determine a prevailing wage for every occupation in every area of intended employment in the United States.
Although, we could phone or e-mail each of our 100+ corporate clients across the U.S. in order to determine what county they are located in, it is easier for all concerned if we do so online.
We first click on "Find a Zip Code" in the upper left corner of the page (even though we already know their zip code). A page pops up which is entitled "ZIP Code Lookup".
We complete the employer's address including city, state and zip code, and click the word "Submit". This brings us to a page entitled "Zip Code Lookout Results".
Under the address, there is a link to "Mailing Industry Information". We click on this link, and presto!, the second line reveals the county where the business is located.
to determine each of the four levels of prevailing wages for a particular occupation within the county.
7. PERM Further Delays Immigration of Nurses and Therapists
Our law firm represents over 100 hospitals and recruiters of registered nurses and physical therapists. While the PERM system is designed to expedite employment-based processing for most occupations, we believe that it will have the opposite effect on the green card processing of RNs and PTs. The following article summarizes the advice that we have given our clients regarding how to comply with the new PERM system in sponsoring registered nurses for permanent residence. (The same advice also holds true for sponsorship of physical therapists.)
On March 28, the DOL implemented a new system for employers who wish to sponsor foreign-born workers for permanent residence. The new system is called PERM which stands for Program Electronic Review Management, and is supposed dramatically reduce processing times.
PERM requires that employers request and receive a Prevailing Wage Determination (PWD) from their State Workforce Agency and include the PWD with each petition filed on behalf of a foreign-born RN with the Immigration Service. We will obtain a PWD on your behalf.
Note: If the RNs at your facility are unionized, a PWD is unnecessary. In this case, the prevailing wage is determined by the collective bargaining agreement. Since this agreement must accompany each petition, please mail a copy of this agreement to me at your earliest convenience.
PERM also requires that non-unionized employers post a notice that they are sponsoring a foreign-born worker for permanent residence on a bulletin board at the worksite which is clearly visible to current employees. The notice must be posted for a minimum of 10 business days, and the posting must occur between 30 and 180 days before the employer submits a petition (form I-140) to the Immigration Service. On March 8, the DOL published a four-level wage survey for RNs by county. We recommend that you post two notices on a continuous basis, one for less experienced nurses and the other for more experienced nurses. This will relieve you from the burden of having to post an additional notice each time that you sponsor a foreign-born nurse. We will e-mail two notices to you, both developed by our law firm to comply with the PERM regulations.
In addition, you must publish the notice in any and all in-house media, whether electronic or printed, in accordance with the normal procedures used for the recruitment of similar positions in your organization. Together with the petition filed on behalf of the RN, you must provide the Immigration Service with copies of all the in-house media, whether electronic or print, that was used to distribute notice of the application in accordance with the procedures used for similar positions within your organization.
Also, we have attached a revised notice to the Immigration Service attesting that you have complied with the posting requirements. Please state the date that you originally posted the notice and indicate that it still remains posted. Example: Posted April 4, 2005 to the present. Also, indicate where the notice was posted.
If your RNs are members of a union, you need not post a notice regarding the petition or include such a notice in your in-house media. Instead, you must certify to the Immigration Service that you have informed the bargaining representative for the RNs that you intend to submit a petition for a foreign-born nurse. Documentation should consist of copies of the letter and the ETA-9089 form (See below.) which you sent to the bargaining representative. You cannot submit a petition to the Immigration Service until it has been at least 30 days since you informed the bargaining representative of your intent to do so.
Please be advised that the DOL has substituted a new 10-page form (ETA- 9089) in place of the two forms (Offer of Employment Form and Statement of Qualifications Form) that were previously attached to each nurse petition. Under PERM, two copies of the ETA-9089 must accompany each petition. We will assist you in completing the new form. Although the new form is complex, after the initial submission, our special software makes it much easier to complete the form.
It is possible that, in the future, the Immigration Service or the DOL will issue supplemental instructions for complying with the new PERM system. If so, we will inform you so that you can promptly comply.
You may wish to attend the next meeting of the Southern California Association of Healthcare Recruiters (SCAHR) which will take place at Glendale Adventist Medical Center on Tuesday, April 12th at 10:00am. Carl Shusterman, Esq. will discuss the new PERM system as well as other immigration issues which affect hospitals and health care recruiters. (See below.)
8. Schedule of Upcoming Immigration Law Seminars
April 15, 2005
San Francisco, California
1:45 – 3:15pm
Topic – "Visa and Immigration Issues for International Medical Graduates"
Moscone Convention Center:
Location: 112
American College of Physicians Annual Session 2005
April 15-16, 22-23, 29-30
Los Angeles, California
Seminar: The Essential Elements of Immigration Law
Featured Speaker: Don Ungar, Certified Specialist in Immigration and Nationality Law
On April 22, Carl Shusterman, Certified Specialist in Immigration and Nationality Law, will join Mr. Ungar.
His topic will be "Employment-Based Immigration".
May 9-10, 2005
Las Vegas, Nevada
Recruiting 2005 Conference and Expo
Las Vegas Hilton
Featured Speaker: Carl Shusterman
June 24, 2005
Salt Lake City, Utah
8:30 – 9:40am
Topic – Doctors: Occupational Workshop
I will be on a panel with Palma Yanni, Esq., Past President of AILA, and Robert Aronson, Esq., former Chairman of AILA's Physicians Committee
American Immigration Lawyers Association
2005 Annual Conference on Immigration Law
9. Chat Schedule, Transcripts, Audios & Videos
Deleted
10. Winner of our March 2005 Immigration Trivia Quiz
Quiz Removed.
Carl Shusterman
Certified Specialist in Immigration Law, State Bar of California, Former U.S. Immigration & Naturalization Service Trial Attorney (1976-82), Board of Governors, American Immigration Lawyers Association (1988-97)
Law Offices of Carl Shusterman, 600 Wilshire Blvd., Suite 1550, Los Angeles, California 90017, Phone: (213) 623-4592 Fax: (213) 623-3720
"Immigrants are exactly what America needs. They're what we need economically, and I think they're what we need morally… [They] revitalize America and get it back to its sense of confidence… All of these immigrants that come here help us with the work they do, they challenge us with new ideas and new perspectives, and they give us perspective."
– Rudolph Giuliani Former Mayor of New York City
Newsletter US Immigration Update April 2005 – Quick Links
About Us
Back Issues of Our Newsletter
Citizenship
Client Testimonials
Forms Download
Green Cards
Job Search
PERM
Processing Times
Schedule a Legal Consultation
Subscribe to Our Newsletter
Success Stories
Temporary Visas
Visa Bulletin