On April 27, 2020, the USCIS released an updated version of the
Handbook for Employers – Guidance for Completing Form I-9
. The update of the I-9 handbook was timely because on May 1, 2020, employers are required to use the latest revision of form I-9.
Changes in the I-9 Handbook
The update lists a number of changes to the I-9 process, chief among these are the following:
I-9 Completion by Authorized Representative
The new handbook states as follows:
"You may designate, hire, or contract with any person you choose to complete, update or make corrections to Section 2 or 3 on your behalf. This person is known as your authorized representative. The authorized representative must perform all the employer duties described in this handbook, and complete, sign and date Section 2 or 3 on your behalf. You are liable for any violations in connection with the form or the verification process, including any violations of the employer sanctions laws, committed by your authorized representative."
"Employees cannot act as authorized representatives for their own Form I-9. Therefore, employees cannot complete, update or make corrections to Section 2 or 3 for themselves or attest to the authenticity of the documentation they present."
This clarification is important, especially at a time when many employees are working remotely.
Client Reviews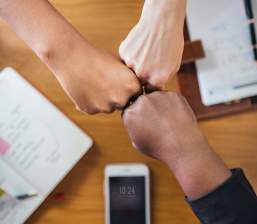 Great Work!
"We are very pleased by the services we get from the Law Offices of Carl Shusterman. Our experience in the past year with all our H1B renewals has been amazing, and we've obtained great results."
- KRG Technologies, Valencia, California
Read More Reviews
Zoom Consultations Available!
Reverification of Employees with Automatic EAD Extensions
USCIS provides that certain employees who apply to extend their Employment Authorization Documents (EADs) in a timely fashion are automatically granted 180-day extensions. Also, persons with Temporary Protected Status (TPS) may receive automatic extensions of their work permits if their TPS is extended by the government.
In the prior I-9 handbook, employees were instructed to cross out the employment expiration date in Section 1 of form I-9 and replace it with the new expiration date. The new I-9 handbook eliminates this requirement, and instead, requires employers to update the employment expiration date in Section 2 of form I-9.
If an employer submits a petition for an H-1B change of status for a foreign-born student before their Optional Practical Training (OPT) work permit expires, and the petition is selected in the H-1B lottery, the student's OPT is automatically extended while the petition is pending.  If the H-1B petition and change of status are approved, the student is authorized to continue employment until September 30th. This is known as the "cap-gap" rule.
If the H-1B petition and change of status are approved by the USCIS, the OPT is automatically converted to H-1B status on October 1st.
The new I-9 handbook advises employers to reverify form I-9 for F-1 students in the cap-gap period to record the student's expired F-1 OPT EAD and the form I-797 receipt notice for an H-1B cap petition submitted on the student's behalf. Employers must enter the I-797 receipt number as a document number in Section 2 of the I-9.
New I-9 Form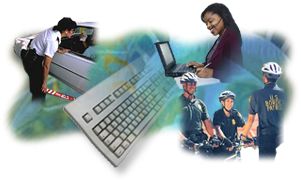 On May 1, 2020, the latest version of form I-9 which was issued on October 21, 2019, must be used by employers for employees hired on or after May 1, 2020.
The new I-9 form lists additional countries in the country of issuance field in Section 1. This and other changes are relatively minor.
The USCIS website provides as follows:

"Use Form I-9 to verify the identity and employment authorization of individuals hired for employment in the United States. All U.S. employers must properly complete Form I-9 for each individual they hire for employment in the United States. This includes citizens and noncitizens. Both employees and employers (or authorized representatives of the employer) must complete the form."
New I-9 Handbook – Additional Resources