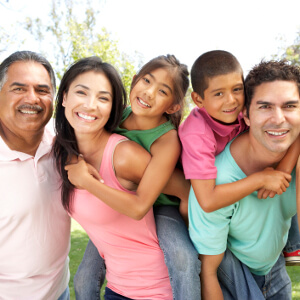 The substantial advances predicted for the EB-2 India category failed to materialize in May, and absent legislative action, we don't believe there will ever be a significant forward movement in this category. Why? The reason is simple: do the numbers.
First, the good news. EB-2 India advanced for the first time since last September, but only by seven weeks. EB-2 China advanced as well, but only three weeks. Both EB-2 India and China will continue to advance each month this fiscal year. Why? Since the State Department predicts that the 140,000 numbers allocated to EB applicants will not be used this fiscal year, the law allows the seven percent limitation for both countries to be waived.
Now, the bad news. The forward movement of EB-2 China and India will only be a few weeks each month. Last month, the State Department announced that there were over 12,000 unused EB-1 numbers, which will be added to the normal EB-2 allocation this fiscal year. However, there are over 17,000 persons with 2006 priority dates with pending applications for adjustment of status in the EB-2 category. Over 13,000 of these persons were born in India, and over 4,000 of them were born in China. This means that, even with the addition of 12,000 extra numbers, no one from China or India with a priority date subsequent to 2006 will receive a green card this fiscal year. 
Client Reviews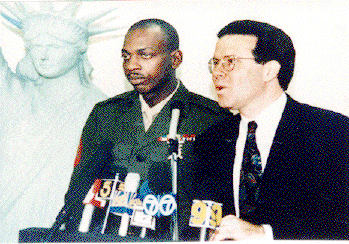 Know Their Job Well And Perform It Flawlessly
"Don't do the mistake we did and try to save few bucks going with nonprofessionals and sole practitioners! It will end up not only costing you much more in the long run, but also putting your status in jeopardy which can have a priceless impact. It is one of the most important steps in your life."
- Sgt. Danny Lightfoot, Los Angeles, California
Read More Reviews
Zoom Consultations Available!
Leaving the EB-2 category aside, what was the story for the family categories and the other employment-based categories?
Family Categories
Two of the worldwide family categories (1st and 2B) failed to move in May, while the others advanced modestly, betweeen five and nine weeks. The biggest move occurred in the Mexican 2B category, which advanced six months. Good news for the Philippine family categories, which advanced between one month to over three months.
Emloyment Categories
The worldwide EB-3 category for professionals and skilled workers advanced four weeks, while the worldwide EB-3 category for unskilled workers moved forward six weeks. The most significant advance was in the Mexican EB-3 category for professionals and skilled workers, which moved forward four months.
For the complete story, see the following charts:
FAMILY CATEGORIES
| Categories | Worldwide | China (PRC) | Mexico | Philippines |
| --- | --- | --- | --- | --- |
| 1st | 5-01-04 | 5-01-04 | 3-1-93 | 7-15-95 |
| 2A | 6-08-07 | 6-08-07 | 1-01-07 | 6-08-07 |
| 2B | 4-15-03 | 4-15-03 | 8-1-92 | 3-01-00 |
| 3rd | 5-1-01 | 5-1-01 | 11-15-92 | 2-15-92 |
| 4th | 3-08-00 | 1-22-00 | 2-15-96 | 4-08-88 |
EMPLOYMENT CATEGORIES
| Categories | Worldwide | China (PRC) | India | Mexico | Philippines |
| --- | --- | --- | --- | --- | --- |
| 1st | Current | Current | Current | Current | Current |
| 2nd | Current | 8-01-06 | 7-1-06 | Current | Current |
| 3rd | 8-22-05 | 4-15-04 | 4-15-02 | 9-08-04 | 8-22-05 |
| Unskilled | 9-08-03 | 4-22-03 | 4-15-02 | 9-08-03 | 9-08-03 |
| 4th | Current | Current | Current | Current | Current |
| Religious | Current | Current | Current | Current | Current |
| 5th | Current | Current | Current | Current | Current |