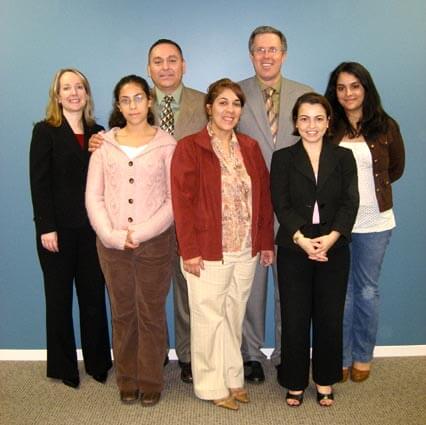 Abogada Amy Prokop, Jocelyn, Benjamin y Londy Cabrera, Abogado Carl Shusterman, Abogada Elif Keles y Diana Cabrera
Benjamin Cabrera llegó a Estados Unidos desde su México natal cuando era adolescente. Londy viajó aquí unos años después desde Guatemala.
Se casaron y se dispusieron a buscar el Sueño Americano. Londy dio a luz a dos encantadoras hijas, Diana y Jocelyn. Fueron mentores de sus hijos y ambos se convirtieron en estudiantes sobresalientes con calificaciones A+. Diana recibió una beca de la Universidad Johns Hopkins a la tierna edad de 11 años. Los padres ahorraron dinero y se convirtieron en propietarios de viviendas. Pagaron sus impuestos.
Contribuyeron al sustento de sus padres. Y fueron miembros activos de su comunidad. Benjamin solicitó la amnistía para trabajadores agrícolas a fines de la década de 1980, ya que había trabajado recogiendo cultivos cuando llegó por primera vez a Estados Unidos. Cuando su solicitud fue rechazada, él y su esposa decidieron que no querían vivir en Estados Unidos sin autorización del gobierno.
Client Reviews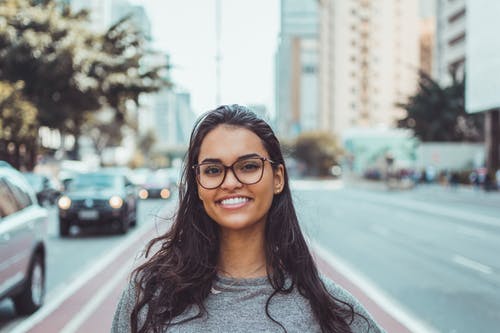 Un Bufete de Abogados que Cambió Nuestras Vidas
"Mi familia y yo fuimos clientes del Sr. Carl Shusterman y puedo decir honestamente que tuvo un impacto tremendo en nuestras vidas, uno muy positivo. Incluso cuando a mis padres se les había negado y se les había dicho que empacaran y se fueran de este país, el Sr. Shusterman se apresuró a encontrar una alternativa para asegurar que mis padres pudieran quedarse."
- Diana Cabrera, Reno, Nevada
Read More Reviews
Zoom Consultations Available!
La Familia Cabrera Intenta Legalizar su Estatus
La mayoría de los familiares de la pareja, sus hijas, padres, hermanos, hermanas, sobrinos y sobrinas son ciudadanos estadounidenses o residentes permanentes.
Sin embargo, debido a los largos tiempos de espera y las leyes de inmigración cada vez más restrictivas, la única forma para que los Cabrera obtuvieran la residencia permanente era que nuestro bufete de abogados los presentara ante un Juez de Inmigración y solicitar al Juez que concediera sus solicitudes de Cancelación de la Deportación. Esto era un negocio arriesgado, ya que si los Cabrera no tenían éxito, se verían obligados a abandonar Estados Unidos.
Afortunadamente, el Juez de Inmigración Bruce Einhorn quedó tan impresionado con los logros académicos de su hija Diana que le concedió la residencia permanente a sus padres.
En su decisión, el Juez Einhorn encontró lo siguiente:
"…cada uno de los demandantes ha demostrado que su deportación de Estados Unidos causaría dificultades excepcionales y extremadamente inusuales para su hija ciudadana estadounidense, Diana. El registro es abrumador y coherente en el sentido de que Diana es una estudiante extremadamente talentosa y dotada que ha calificado para programas de honores sobresalientes y extremadamente críticos que serán administrados por una importante universidad estadounidense aquí en el sur de California durante los próximos cuatro veranos… El registro probatorio, tanto documental como testimonial, indica que el desempeño de Diana y su futuro educativo se deben en gran medida, si no exclusivamente, al apoyo, aliento y abrumadora intervención de sus padres en su educación."
Esto debería haber sido el fin del asunto.
En cambio, fue solo el comienzo.
El abogado del gobierno apeló el asunto ante la Junta de Apelaciones de Inmigración (BIA), que revocó la decisión del Juez.
Mientras tanto, la difícil situación de la familia recibió amplia y compasiva atención en los medios de comunicación, y tanto la senadora Diane Feinstein (D-CA) como la representante Lucile Roybal-Allard (D-CA) presentaron proyectos de ley privados en el Congreso para otorgar tarjetas de residencia a los Cabrera.
¿Qué le sucedió a la Familia Cabrera?
Desafiamos la decisión de la Junta de Apelaciones de Inmigración en el Tribunal de Apelaciones de los Estados Unidos para el Noveno Circuito y tuvimos éxito. El abogado del gobierno pidió al Tribunal que devolviera el asunto a la Corte de Inmigración.
El Tribunal lo hizo y el Juez Einhorn nuevamente concedió las solicitudes de cancelación de la deportación del Sr. y la Sra. Cabrera.
Esta vez, el gobierno no apeló.
La historia de la familia fue destacada en un artículo del Los Angeles Times titulado "Las autoridades abandonarán los esfuerzos para deportar a los padres de una niña talentosa", que citaba la siguiente parte de la decisión del Juez Einhorn:
"Así como sería perjudicial para el desarrollo de un niño discapacitado renunciar a los servicios educativos especiales disponibles en Estados Unidos, también es igualmente dañino y trágico exigirle a un estudiante altamente talentoso que renuncie a una educación adecuada a su desarrollo debido al estatus migratorio de sus padres."
Decades of Immigration Experience Working for You
What Can We Help You With - Videos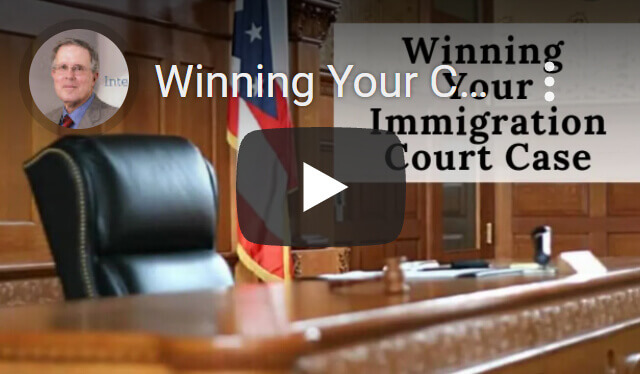 Winning Your Case in Immigration Court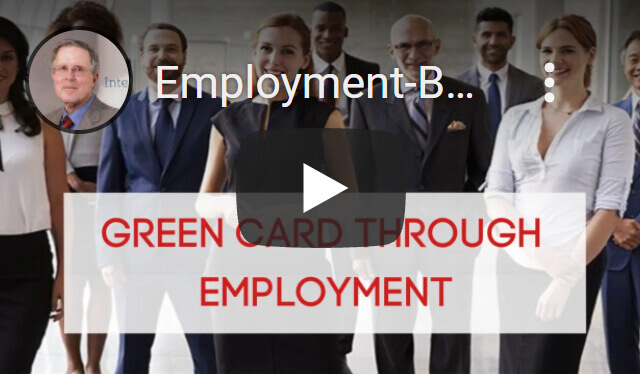 Green Cards through Employment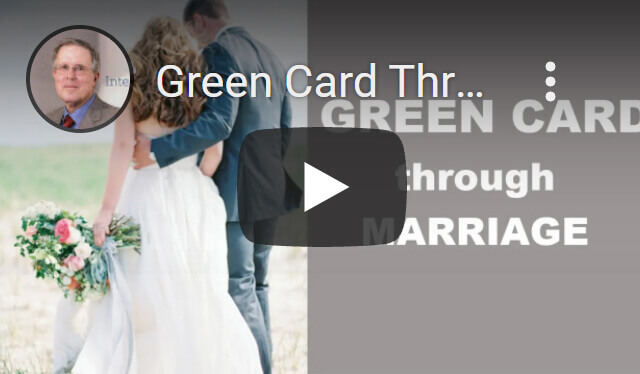 Green Card through Marriage
---
Carl Shusterman
Carl Shusterman served as an INS Trial Attorney (1976-82) before opening a firm specializing exclusively in US immigration law. He is a Certified Specialist in Immigration Law who has testified as an expert witness before the US Senate Immigration Subcommittee. Carl was featured in the February 2018 edition of SuperLawyers Magazine.
---