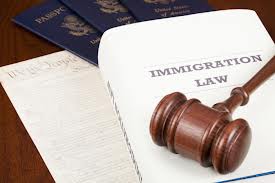 On December 16, it was announced that members of Congress had finalized a 2,009-page budget bill. The bill is expected to be approved and signed by President Obama before the end of the year.
The bill contains a number of immigration law changes, each of which is listed below:
H-1B and L-1 Filing Fees – Additional filing fees will be imposed on companies which employ 50 or more workers in the US, and whose workforce consists more than 50% of H-1B and L-1 employees. The additional fees amount to $4,000 per H-1B petition and $4,500 for each L-1 petition. These fees will also apply to extensions as well as to first-time petitions. These fees will remain in effect until September 30, 2025.
EB-5, Conrad 30, E-Verify and Non-Ministerial Religious Workers – Each of these programs will be extended to September 30, 2016 without any material changes. Changes to the EB-5 program are essential. It is anticipated that Congress will amend the EB-5 investor program sometime in 2016.

 

Client Reviews

Outstanding Services!

"I want to acknowledge the Law office of Carl Shusterman for their diligent and responsive attention to my case - from H1B to PERM to green card."

- Ken Calvert, San Antonio, Texas
Read More Reviews

Zoom Consultations Available!

H-2B Workers – Returning workers who were counted against the 66,000 cap in fiscal years 2013-15 will not be subject to the fiscal year 2016 cap. Employers will be required to pay workers at the prevailing wage or the actual wage, whichever is higher.
Visa Waiver Program (VWP) – The rules will be tightened on this program which allows tens of millions of people from 38 countries to enter the US as visitors without visas each year. For example, persons who visited Syria, Iraq, Iran, Sudan (or any country designated by DHS) since March 2011 will be barred from visiting the US without a visa. These immigration law changes are meant to promote security and increase "vetting" of foreign visitors to the United States.