For employers who are subject to the H-1B numerical cap, the filing season ended on April 5, both lotteries are over and many receipt notices have been issued. What's next will be a virtual tsunami of thousands of Requests for Evidence (RFEs), Notices of Intent to Deny (NOIDs) and H-1B Petition Denials.
If we want an immigration system which is based on merit, the H-1B visa program is an outstanding example of what this system should look like. H-1B workers range from IT professionals to cancer researchers, from school teachers to physicians working in medically-underserved areas.
Client Reviews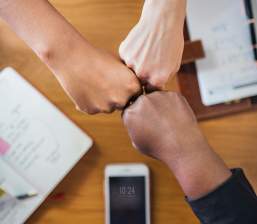 Great Work!
"We are very pleased by the services we get from the Law Offices of Carl Shusterman. Our experience in the past year with all our H1B renewals has been amazing, and we've obtained great results."
- KRG Technologies, Valencia, California
Read More Reviews
Zoom Consultations Available!
As the following chart from the USCIS's new H-1B Employer Data Hub indicates, the percentage of H-1B Denials for first-time petitions has skyrocketed over the past fiscal few years. The 6% denial rate in FY 2015 more than doubled by FY 2017 to 13%, and by the first quarter of FY 2019, the denial rate reached 32%.
| FISCAL YEAR | DENIAL RATE |
| --- | --- |
| FY 2019* | 32% |
| FY 2018 | 24% |
| FY 2017 | 13% |
| FY 2016 | 10% |
| FY 2015 | 6% |
| FY 2014 | 8% |
| FY 2013 | 7% |
| FY 2012 | 5% |
| FY 2011 | 7% |
| FY 2010 | 8% |
| FY 2009 | 15% |
The vastly increased denial rates for H-1B Petitions are not confined to any one industry or any particular type of employment. Each of the top 2 dozen employers who petitioned for the most H-1B professionals experienced an increase in the percentage of denials received. For example, Amazon experienced a 17% H-1B Petition denial rate during the 1st quarter of FY 2019.
Why Are There More H-1B RFEs and Denials?
From a legal perspective, the dramatic increase in the number of H-1B RFEs, NOIDs and Denials is particularly concerning. There has been no change in the law governing who qualifies for H-1B status during the past few years.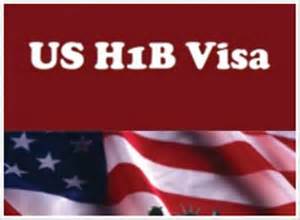 In order to obtain H-1B status, (1) the job offered must require a minimum of a 4-year university degree (or equivalent work experience); (2) the compensation must be either the "prevailing wage" as determined by the U.S. Department of Labor or the "actual wage" paid by the employer, whichever is higher; and (3) the foreign-born beneficiary must possess the required university degree and/or experience.
The above requirements have been part of the immigration law during the 40+ years that I have been in practice, so why are so many more H-1B petitions being questioned and denied than before?
The answer is purely political. In the run-up to the 2016 Presidential election, a number of U.S. employers used a loophole in the law to fire U.S. workers and replace them with H-1B workers supplied by 3rd party contractors. Instead of closing this loophole, the current Administration has reacted by questioning and denying thousands of H-1B petitions. In many cases, the USCIS does not have a valid legal basis on which to deny the H-1B petition.
How Employers Should Respond to H-1B RFEs and Denials
Some employers, particularly those in Information Technology, have reacted to this crackdown by setting up shop in Vancouver and Toronto where the Canadian government is more than happy to accept educated foreign-born taxpayers. Premier Trudeau is probably hoping that Canada will give birth to the next Google, Apple or Microsoft.
Other employers have successfully challenged this administrative overreach by suing the USCIS in Federal Court.
It is important that U.S. employers who sponsor foreign-born professionals retain the services of law firms which specialize in the employment-based immigration to represent them. The days are over when human resource managers can take on the role of attorneys in responding to H-1B RFEs and NOIDs, and in appealing to H-1B petition denials.