Our green card videos explain how to become a permanent resident of the US through marriage to a US citizen, through sponsorship by your relatives or through employment. We also show you how to adjust your status to permanent resident without leaving the US. In some cases, you may be eligible to adjust status through section 245i even if you overstayed your visa or entered the US without inspection.
Client Reviews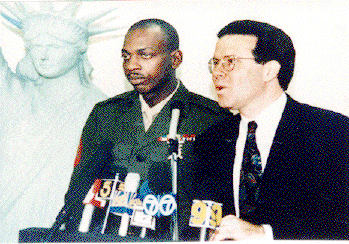 Know Their Job Well And Perform It Flawlessly
"Don't do the mistake we did and try to save few bucks going with nonprofessionals and sole practitioners! It will end up not only costing you much more in the long run, but also putting your status in jeopardy which can have a priceless impact. It is one of the most important steps in your life."
- Sgt. Danny Lightfoot, Los Angeles, California
Read More Reviews
Skype Consultations Available!
If you want to live permanently in the US, watch our green card videos below:
How to Obtain a Green Card Through Marriage
Green Cards Through Family Members
Green Cards Through Employment
Adjustment of Status
Adjustment of Status Through Section 245(I)
GREEN CARD VIDEOS