For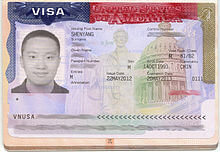 over 3.5 million persons waiting in line to become permanent residents of the United States, the February 2011 Visa Bulletin signals yet another month of frustration. The numbers seem to be frozen in time. In the family categories, the worldwide visa numbers for the 1st, 2A, 2B, and 3rd preferences all failed to advance a single day. For persons in the 4th preference category, the news was much, much worse: the waiting time increased from 9 to 11 years. For persons in the already heavily backlogged family categories from the Philippines and Mexico, the advances were minimal, and for those born in the Dominican Republic, at least two of the family categories retrogressed by a number of years. The situation was little better in the worldwide employment-based categories, where the waits increased in the worldwide EB-3 category (professionals, skilled, and unskilled workers). The waits increased in the China and India EB-2 and EB-3 categories, and decreased slightly in the heavily backlogged Mexican EB-3 category. The following charts tell the story:
Client Reviews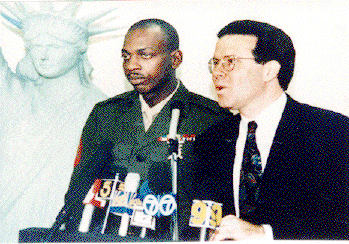 Know Their Job Well And Perform It Flawlessly
"Don't do the mistake we did and try to save few bucks going with nonprofessionals and sole practitioners! It will end up not only costing you much more in the long run, but also putting your status in jeopardy which can have a priceless impact. It is one of the most important steps in your life."
- Sgt. Danny Lightfoot, Los Angeles, California
Read More Reviews
Zoom Consultations Available!

FAMILY CATEGORIES
| Categories | Worldwide | Dominican Republic | Mexico | Philippines |
| --- | --- | --- | --- | --- |
| 1st | 1-01-05 | 1-01-05 | 1-22-93 | 8-01-94 |
| 2A | 1-01-08 | 1-01-08 | 4-01-05 | 1-01-08 |
| 2B | 4-15-03 | 3-01-02 | 7-01-92 | 6-01-99 |
| 3rd | 1-01-01 | 1-01-01 | 11-22-92 | 10-22-91 |
| 4th | 1-01-00 | 1-01-00 | 1-01-96 | 1-15-88 |

EMPLOYMENT CATEGORIES
| | World Wide | China (PRC) | India | Mexico | Philippines |
| --- | --- | --- | --- | --- | --- |
| 1st | Current | Current | Current | Current | Current |
| 2nd | Current | 7-01-06 | 5-08-06 | Current | Current |
| 3rd | 4-01-05 | 1-01-04 | 2-22-02 | 7-08-03 | 4-01-05 |
| Unskilled | 5-01-03 | 5-01-03 | 2-22-02 | 5-01-03 | 5-01-03 |
| 4th | Current | Current | Current | Current | Current |
| Religious | Current | Current | Current | Current | Current |
| 5th | Current | Current | Current | Current | Current |
Nor is the situation bound to improve anytime soon. The State Department warns of further retrogression in the family-based categories: "D. RETROGRESSION OF FAMILY CUT-OFF DATES: Continued heavy applicant demand for numbers in the Family Fourth preference category has required the retrogression of the Worldwide, China-mainland born, Dominican Republic, and India cut-off date for the month of February. It has also been necessary to retrogress the Dominican Republic F2B category for the month of February. Further retrogressions cannot be ruled out should demand continue at the current levels for some categories and countries. Please Note: Applicants entitled to immigrant status become documentarily qualified at their own initiative and convenience. By no means has every applicant with a priority date earlier than a prevailing cut-off date been processed for final visa action. On the contrary, visa allotments are made only on the basis of the total applicants reported documentarily qualified each month, compared with the amount of available numbers. For example, during the past month, over 17,300 of the applicants who have become documentarily qualified in the Family preference categories have priority dates earlier than the cut-off dates established for January. Demand for visa numbers can fluctuate from one month to another, with the inevitable impact on cut-off dates. Following are examples of possible cut-off date actions based on demand:
Numbers
Available
Demand with Priority Dates Prior to the Current Cut-off
Next Month's Cut-off Date Will
3,000
3,000
3,000
1,000
3,000
5,000
Advance
Remain the same
Retrogress"