The DHS has recorded a series of 14 short videos which explain to employers the basics of completing and storing I-9 forms. The videos also instruct employers how to comply with antidiscrimination laws in the I-9 process.
Having conducted over 100 I-9 seminars for employers since 1986, and creating I-9 videos, it always distresses me to see employers fined millions of dollars for I-9 violations. Hopefully, the following DHS videos will help employers understand their obligations under the I-9 laws and procedures.
1. Introduction
2. Why use Form I-9?
3. Who can legally work in the United States?
4. How do antidiscrimination laws protect employees?
5. Who is required to have a Form I-9?
6. How to Complete Section 1
7. How to Complete Section 2
8. How to Complete Section 3
9. Acceptable Documents for Form I-9
10. How should I store Form I-9s?
11. How long am I required to keep Form I-9s on file?
12. What do I do if I discover a mistake or I'm missing a Form I-9 for an employee?
13. How do Form I-9 and E-Verify work together?
14. Where can I find contact information and additional resources?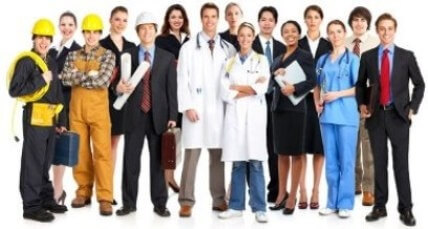 At the end of some of the videos, the DHS has posted links to various online resources. As good as these short videos are, I cannot stress enough that I-9 compliance is a complex procedure, and that although the videos do a great job in introducing employers to the basics, there are hundreds of technicalities that are not covered in these videos.
Client Reviews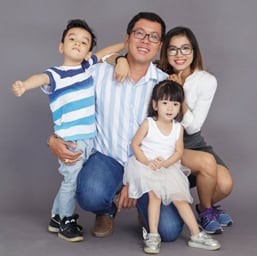 Professional and Knowledgeable Law Firm
"I've had a decade of experience with Mr. Shusterman's law firm. I used them for my immigration needs from H1 to citizenship. It is safe to say this is one of the most competent, professional and knowledgeable law firms. If there is a firm that can handle any possible immigration case routine or otherwise; then this is it."
- D. Chen, Phoenix, Arizona
Read More Reviews
Skype Consultations Available!
For example, there is a box on Part I of the form for persons who are non-citizen nationals to check. I would venture to guess that 99.9% of employers (and probably most DHS employees) have no idea what a non-citizen national is.
Also, many rules for completing I-9 forms are not listed in the law or even in the USCIS regulations. When can an H-1B employee who is changing jobs start working for the new employer? What forms does he have to present to show that he is authorized to be employed for I-9 purposes? These type of questions are not covered in the videos.
We agree with the DHS that, in addition to watching the videos, you should consult with I-9 Central and the Employers' Handbook. You should also retain the services of an experienced immigration attorney to answer questions and to conduct periodic internal I-9 audits.
Form I-9 Resources