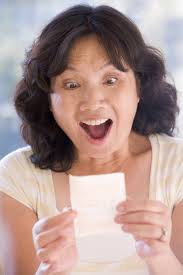 Between October 1 and November 3, 2014, you should, if you are qualified, apply online for the DV-2016 green card lottery.
Why?
It is free. If you win, you can get green cards for you and your family within a short period of time. There are 50,000 green cards and this may be your final chance to apply.
The Senate, in 2013, passed an immigration reform bill which would eliminate the DV lottery. It looks like the House will refuse to pass the Senate bill, but not because they like the lottery. They don't! So, if both houses of Congress can get their act together in 2015 and pass immigration reform legislation, the DV-2016 green card lottery may be the last of its kind.
Do You Qualify for the DV-2016 Lottery?
You may unless you were born in a country listed below:
Bangladesh, Brazil, Canada, China (mainland-born), Colombia, Dominican Republic, Ecuador, El Salvador, Haiti, India, Jamaica, Mexico, Nigeria, Pakistan, Peru, Philippines, South Korea, United Kingdom (except Northern Ireland) and its dependent territories, and Vietnam.
By the way, persons in Hong Kong, Macao, and Taiwan are eligible to apply.
Just to make things a bit more complicated, if you were born in a country on the list, but your spouse was not, both of you can apply for the lottery.
Client Reviews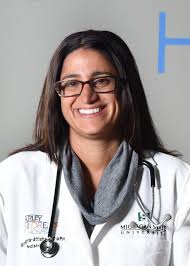 The Best Lawyer!
"I had the best experience working with Law Offices of Carl Shusterman. The staff is very professional, trustworthy, responsive, knowledgeable and helpful."
- Dr. R. Khan, Boston, Massachusetts
Read More Reviews
Zoom Consultations Available!
If you were born in a country where neither of your parents was born, and they were not legal residents of that country at the time of your birth, feel free to use the country of birth of either of your parents to apply for the DV-2016 lottery.
Also, you must be a high school graduate (or the equivalent) or have 2 years experience during the past 5 years in an occupation requiring at least 2 years of training or experience to perform.
You don't need an attorney to apply, but you do need access to a computer (or a tablet or smart phone), since you must apply online at www.dvlottery.state.gov
The application period starts at noon on October 1, 2014 (Eastern Daylight Time) and ends at noon on November 3, 2014 (Eastern Standard Time). My advice: Apply early and avoid the crowds. Read the State Department Instructions carefully before you apply.
Be realistic: Over 10 million people will apply for 50,000 green cards and all applicants are not treated equally. About 20,000 of the DV-2016 green cards will be given to persons born in Africa and another 20,000 to persons born in Europe.
So, if you were born anywhere else in the world (Asia, North and South America, Australia and New Zealand), winning the DV-2016 will be a longshot, but what have you got to lose?