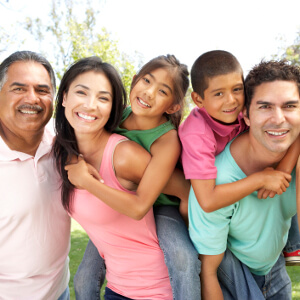 While waiting for the 9th Circuit Court of Appeals to schedule oral arguments in the class action lawsuit seeking to overturn the decision of the Board of Immigration Appeals in Matter of Wang, I recently came across a decision of an Immigration Judge which distinguishes Matter of Wang and allows an "aged-out" son of permanent residents to adjust his status in the U.S.
This decision may be of assistance to certain families who are facing separation because of Matter of Wang.
The case is Matter of Azam, decided by U.S. Immigration Judge Gabriel C. Videla on February 16, 2011.
Mr. Azam was born in Bangladesh on May 26, 1984. He was admitted to the U.S. as a B-2 visitor on September 9, 1993. He and his parents overstayed their visitor status.
On April 30, 2001, an application for labor certification was filed on behalf of Mr. Azam's father, thereby rendering Mr. Azam eligible to adjust his status to permanent resident under section 245(i). However, the application languished at the Labor Department until July 19, 2006, by which time Mr. Azam had turned 21 years of age.
In the meantime, Mr. Azam applied, as required, for Special Registration, and was placed under removal proceedings. For the next few years, his case bounced back and forth between the Immigration Judge and the BIA.
Mr. Azam's parents were able to adjust their status in 2008, based on the approved labor certificate and I-140, to permanent residents. The next year, his father submitted an immigration visa petition (form I-130) on his behalf under the family-based 2B category.
Client Reviews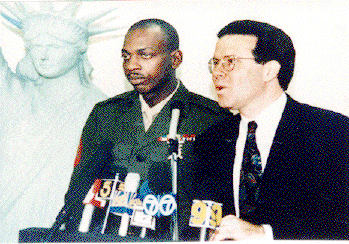 Know Their Job Well And Perform It Flawlessly
"Don't do the mistake we did and try to save few bucks going with nonprofessionals and sole practitioners! It will end up not only costing you much more in the long run, but also putting your status in jeopardy which can have a priceless impact. It is one of the most important steps in your life."
- Sgt. Danny Lightfoot, Los Angeles, California
Read More Reviews
Zoom Consultations Available!
Section 203(h)(3) of the Immigration and Nationality Act provides that "the alien's petition shall automatically be converted to the appropriate category and the alien shall retain the original priority date issued upon receipt of the original petition."
Matter of Wang attempts to limit the scope of this section of law to cases where there are "administrative processing delays" on the part of the government, and not to consider delays which result from the State Department Visa Bulletin.
In Mr. Azam's case, the length of time that the I-140 visa petition was pending was less than one year. However, the Immigration Judge distinguished Matter of Wang, which involved a family-based visa petition, as follows:
"However, the instant case should be easily distinguished from Wang, not only because it pertains to the allocation of visas in the employment-based rather than the family-based context, but also because it is arguably an emblematic case in which 'administrative processing delays' directly resulted in Respondent losing his eligibility as a derivative beneficiary."
The Immigration Judge points out that when the application for labor certification was filed with the Labor Department, Mr. Azam was only 16 years old, but by the time it was approved, he was over 21 years of age. He states that:
"…lengthy processing time makes eminently clear the extraordinary administrative delays that occurred in this case (were) the exact sort of delays the CSPA was designed to remedy."
Therefore, the Immigration Judge approved Mr. Azam's application for adjustment of status under the 2B family preference category using the original priority date of April 30, 2001.
No doubt the government will appeal the Judge's ruling. Hopefully, the BIA will not quickly act upon this appeal since the Board has refrained from ruling on an employment-based CSPA case, Matter of Patel, for some years now.
We are confident that if the BIA holds off ruling on Mr. Azam's case for a year or more, the Federal Courts will rule that Matter of Wang is no longer entitled to deference.