On July 29, the National Review Online broke the story about a leaked USCIS memo entitled "Administrative Alternatives to Comprehensive Immigration Reform".
Immediately, Senate Republicans went on the attack. Senator Charles Grassley (R-Iowa) did not hesitate to invoke the dreaded "A word": "This memo give credence to our concerns that the administration will go to great lengths to circumvent Congress and unilaterally execute a back door amnesty plan."
A "back door amnesty plan"? Whoa!
Now, wouldn't that be a great issue for the Republicans in the November elections? However, Senator Grassley must be hoping that people will not take the time to read the memo. His quote has more spin than the Shirley Sherrod smear.
Client Reviews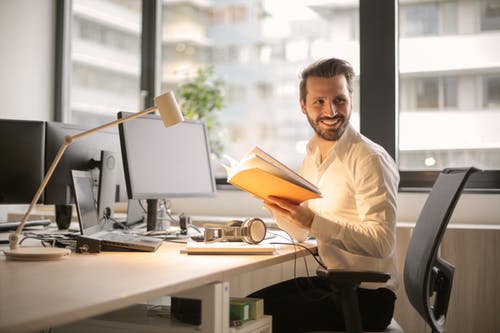 Outstanding Service
"I have been dealing with immigration lawyers for almost a decade. This office is by far the best office I have worked with."
- Faras Shakir, Detroit, Michigan
Read More Reviews
Zoom Consultations Available!
It's time to get back to basics. What does the memo actually say?
It begins with the following statement of purpose: "This memorandum offers administrative relief options to promote family unity, foster economic growth, achieve significant process improvements and reduce the threat of removal for certain individuals present in the United States without authorization. It includes recommendations regarding implementation timeframes and required resources."
The memo suggests that "to promote family unity", the USCIS could re-interpret two previous agency memos to enable persons who entered the U.S. without inspection and were later granted Temporary Protected Status (TPS) to be paroled in order to allow them to adjust their status. Would this be a back door amnesty for a few hundred thousand persons in TPS status?
Consider a person who entered the U.S. from El Salvador many years ago and was granted TPS. In accordance with the law, he was granted employment authorization, and has been working and paying taxes in the U.S. since then. A few years ago, he married a citizen of the U.S. and they have two children together, a son and a daughter. However, despite his legal status in the U.S., he will never be able to adjust his status to permanent resident. As the memo suggests, if the USCIS deemed him to be a parolee, he would be able to adjust his status and eventually apply to become a citizen. Problem solved. The family would no longer have to worry about him having to leave the U.S. This would be the just and humane thing to do, and is light years away from granting him amnesty. The number of persons with TPS who would be eligible to adjust status in the U.S. would be a small fraction of the total.
The memo also proposes increased cooperation between the USCIS and the Department of Commerce to encourage persons to participate in the immigration investor (EB-5) program in order to create jobs for American workers. It also recommends considering the expansion of the "dual intent" concept to cover long-term non-immigrants in F, O, TN, P, and E status.
The memo proposes extending employment authorization to the spouses of certain skilled workers. For example, the memo specifically refers to H-1B professional workers who have been sponsored for permanent residence, and have extended their status beyond six years under AC-21. Their spouses would finally be able to receive employment authorization.
The USCIS has always had the authority to define what constitutes "extreme hardship" for the purpose of obtaining waivers of the 3 and 10 year bars. Under the previous administration, the standards for demonstrating the requisite amount of hardship were so high and uncertain that many persons were separated from their spouses, parents, and children because some officer determined that the hardship that they would suffer from being separated from their families for 3-10 years was not "extreme". The memo suggests that the USCIS issue guidance or a regulation reducing this standard in order to promote family unity.
The memo also proposes expanding the existing "grace periods" for persons with temporary working visas to wind up their affairs in the U.S. from 10 days to a more reasonable period of time. It would increase revenues for the agency by increasing the number of employment-based applications and petitions eligible for premium processing.
Finally, it is well-known that every law enforcement agency is entitled to exercise "prosecutorial discretion". I don't seem to recall Senator Grassley, or any other Senator for that matter, going to the press when INS Commissioner Doris Meissner issued a prosecutorial discretion memo in 2000, when ICE's William Howard did so in 2005, or when ICE Chief Julie Myers followed suit in 2007.
Suggesting that USCIS may want to exercise prosecutorial discretion not to issue Notices to Appear to persons who would be eligible for benefits under the DREAM Act is not exactly a radical idea given that ICE already grants deferred action to many of these students. If they are not going to be deported, does it make sense to expend precious time and resources to put them through long and complicated removal proceedings? To this former INS prosecutor, this seems like a no-brainer. The Immigration Courts are already burdened with ever-increasing backlogs. Let's focus on deporting criminals and drug dealers, not honor students who grew up in the U.S.
The government assures us that this is only an internal memo generated to promote discussion of the issues. Yet anti-immigrant zealots and those with political motives are trying to frighten voters by stating that this rather innocuous memo is part of a nefarious plot to eliminate our borders and seize power from Congress. In reality, the memo merely carries on the long tradition of administrative agencies exercising their discretion to improve the way that they implement their legal responsibilities, and it proposes doing so in a measured and incremental way.
I suggest that everyone take a deep breath and allow the USCIS to do its job.