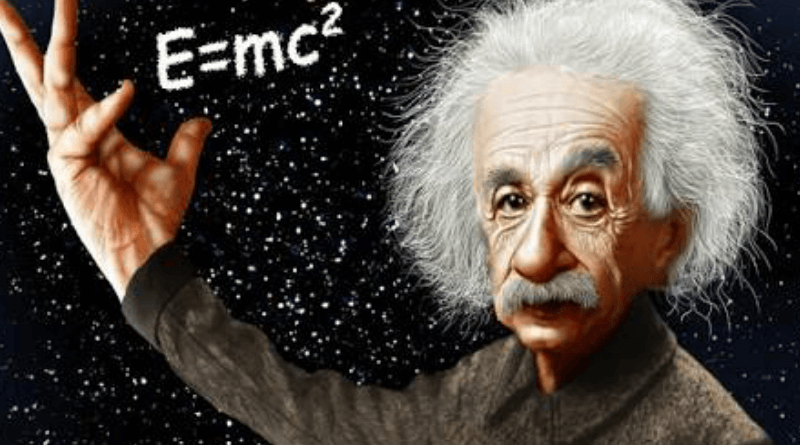 این یک داستان درباره چگونگی کمک به مشتری ما برای دریافت کارت سبز به عنوان فردی با استعداد فوق‌العاده است.
در نوامبر ۲۰۰۸، دفتر ما توسط یک فیلمساز که در وضعیت غیرایمنی موقت در ایالات متحده بود، استخدام شد. پروژه‌ای که او در ایالات متحده برای کار روی آن بود، با مشکلاتی روبه‌رو شده بود که نگرانی‌های فیلمساز را افزایش داد و از ما درباره احتمال دریافت کارت سبز به عنوان یک فرد با استعداد فوق‌العاده در رده اولویت EB-1 مشورت درخواست کرد.
Client Reviews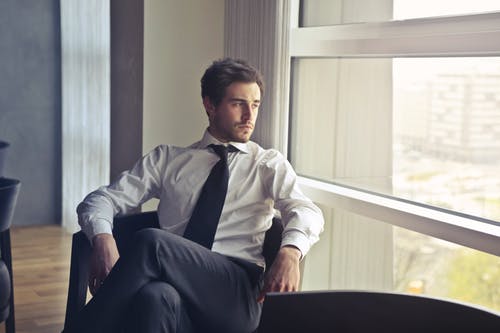 اگر می‌خواهید بهترین نتیجه ممکن را ببینید
"آقای شوسترمن و دفتر حقوقی او هم من را شخصاً نمایندگی کرده‌اند و هم سازمان غیرانتفاعی که من با آن مرتبط هستم. پرونده‌ها از ساده تا پیچیده و مورد اختلاف بوده‌اند. هر پرونده با موفقیت به اتمام رسیده است. خیلی ساده است - اگر می‌خواهید بهترین نتیجه ممکن را ببینید، آنگاه کارل شوسترمن را انتخاب کنید."
- ریچارد ب. ناپ، شیکاگو، ایلینوی
Read More Reviews
Zoom Consultations Available!
فردی با استعداد فوق‌العاده، فردی است که به آن "درصد کمی" از افرادی که "به بالاترین نقطه در زمینه فعالیتشان رسیده‌اند" تعلق دارد. از آنجا که دستاوردهای فیلمساز برجسته بودند اما به طور لازم سرشار از تحسین نبودند، ما توضیح دادیم که این یک پرونده دشوار است، اما قطعاً ارزش دنبال کردن آن دارد.
یک فرد با استعداد فوق‌العاده می‌تواند بدون نیاز به عبور از فرایند PERM، به عنوان ساکن دائمی در نظر گرفته شود. در واقع، این افراد نیازی به داشتن یک کارفرما برای ارسال درخواست به USCIS به‌نمایندگی آن‌ها ندارند زیرا مجاز به خوداندازی هستند.
برای دریافت کارت سبز به عنوان فردی با استعداد فوق‌العاده در حوزه هنر، علوم، آموزش، تجارت یا ورزش، باید حداقل سه مورد از ده معیار زیر را برآورده کرد، اگرچه تعریف این عناصر دشوار است و USCIS در تعیین اینکه آیا غیرمتمرکز این معیارها را برآورده کرده یا خیر، بسیار دقت می‌کند.
مدارک دریافت جوایز کمتر ملی یا بین‌المللی به خاطر برتری در زمینه فعالیت؛
مدارک عضویت فرد در انجمن‌ها در زمینه‌ای که درخواست تأیید شده را نیازمند دستاوردهای برجسته از اعضای خود می‌کنند، همانطور که توسط کارشناسان معترف شناخته شده ملی یا بین‌المللی در تخصص‌ها یا زمینه‌هایشان قضاوت می‌شوند؛
مواد منتشر شده درباره کار فرد در زمینه‌ای حرفه‌ای یا تجاری اصلی یا رسانه‌های اصلی دیگر، مربوط به کار فرد در زمینه درخواست شده. این شواهد شامل عنوان، تاریخ و نویسنده مواد و ترجمه لازم است؛
شواهد مشارکت فرد، به صورت فردی یا در یک هیئت، به عنوان داور کار دیگران در همان زمینه یا زمینه‌های مرتبط مشخصه ای که درخواست شده را دارد؛
شواهد مشارکت‌های علمی، دانشگاهی، هنری، ورزشی یا تجاری اصلی فرد در زمینه‌ای؛
شواهد نویسندگی مقالات علمی فرد در زمینه مورد نظر، در مجلات حرفه‌ای یا تجاری اصلی یا رسانه‌های اصلی؛
شواهد نمایش کار فرد در زمینه در نمایشگاه‌ها یا نمایشگاه‌ها؛
شواهد نقش برجسته یا بحرانی فرد در سازمان‌ها یا موسساتی که شهرت مشهودی دارند؛
شواهد دریافت فرد حقوق بالا یا پاداش قابل ملاحظه دیگر برای خدمات ارائه شده، نسبت به دیگران در همان زمینه؛ یا
از موفقیت‌های تجاری در هنرهای نمایشی، نشان داده شده توسط فروش بلیت یا ضبط، کاست، سی دی یا فروش ویدیو.
در ژانویه ۲۰۰۹، دفتر ما به فیلمساز کمک کرد تا مدارک و فرم پتیشن ایمیگرانتی I-140 خودرا آماده کند و ارسال کند، و در همان زمان، ما برای وی و همسرش درخواست‌های فرم I-485 برای تغییر وضعیت آماده و ارسال کردیم.
این امکان را برایشان فراهم کرد تا مجوز اشتغال دریافت کنند که به آن‌ها اجازه می‌دهد در طول معطلی درخواست‌های I-485 خود در ایالات متحده کار کنند.
در ژوئیه ۲۰۰۹، USCIS در پاسخ به پتیشن ویزای ایمیگرانتی I-140، درخواستی برای ارائه مدارک اضافی در جهت اثبات اینکه فیلمساز شرایط فرد با استعداد فوق‌العاده را برآورده می‌کند، صادر کرد. ما با فیلمساز همکاری کردیم تا اطلاعات اضافی را جمع‌آوری کند و پاسخی به USCIS ارائه دهیم. یک ماه بعد، I-140 تأیید شد.
سپس، در سپتامبر ۲۰۰۹، USCIS درخواستی برای ارائه مدارک مربوط به درخواست I-485 برای تغییر وضعیت صادر کرد و خواستار شواهدی بود که متقاضی در "زمینه فعالیت خود درگیر باشد". ما توانستیم شواهدی از پروژه‌های فیلمی در حال اجرا که کافی بودند تا نگرانی‌های USCIS را برطرف کنند، ارائه دهیم و مشتری ما در نوامبر ۲۰۰۹ اقامت دائمی قانونی دریافت کند.
اگرچه این یک پرونده آسان نبود، ما خوشحال بودیم که توانستیم به او و همسرش کمک کنیم تا در کمتر از یک سال اقامت دائمی قانونی را دریافت کنند.
برای خواندن بیشتر از داستان‌های موفقیت مهاجرتی ما بخوانید.
فرد با استعداد فوق‌العاده – منابع تکمیلی
******************************************************************************************************************
این صفحه با استفاده از هوش مصنوعی، به‌ویژه Chat GPT 4، نسخه انگلیسی اصلی این صفحه را در سال ۲۰۲۳ به این زبان ترجمه کرده است. ما نمی‌دانیم آیا این ترجمه به‌طور کامل دقیق است یا خیر. همچنین، این صفحه ممکن است به‌طور کامل به‌روز نباشد. به خوانندگان خود توصیه می‌کنیم که به این صفحه به عنوان مشاوره حقوقی اعتماد نکنند، بلکه به عنوان اطلاعات پیش‌زمینه درباره سیستم مهاجرتی آمریکا استفاده کنن
Decades of Immigration Experience Working for You
What Can We Help You With - Videos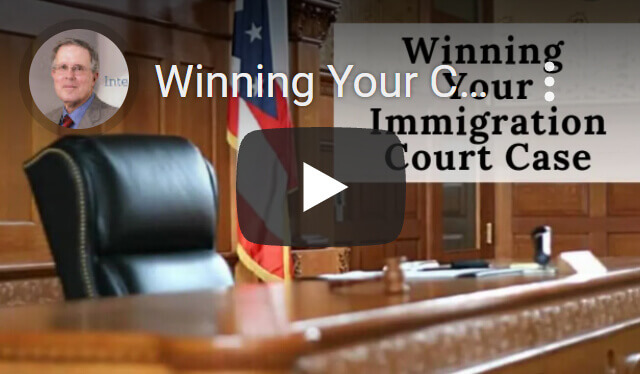 Winning Your Case in Immigration Court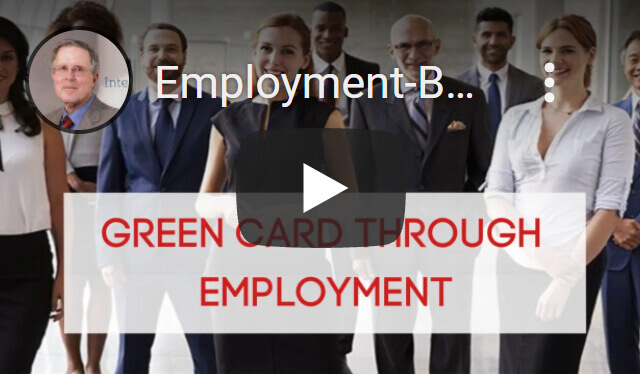 Green Cards through Employment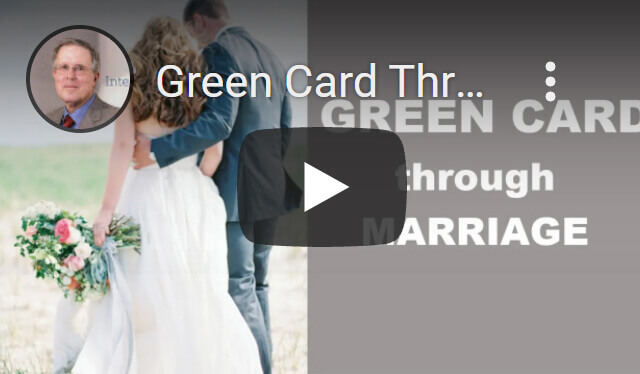 Green Card through Marriage
---
Carl Shusterman
Immigration Attorney Carl Shusterman has 40+ years of experience. He served as an attorney for the U.S. Immigration and Naturalization Service (INS) from 1976 until 1982, when he entered private practice. He has testified as an expert witness before the US Senate Immigration Subcommittee. Carl was featured in SuperLawyers Magazine. Today, he serves as Of Counsel to JR Immigration Law Firm.
---