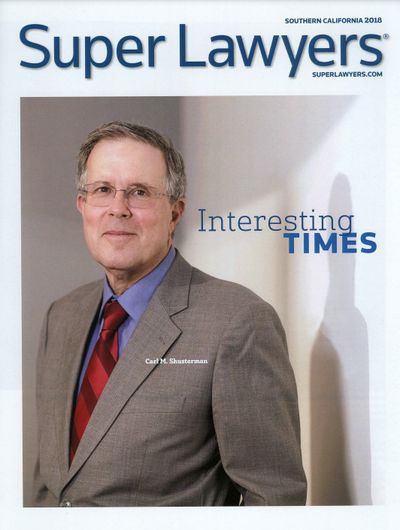 ---
Carl Shusterman is Simply the Best!!
I am a Los Angeles-based news reporter, who hired Carl and his team of attorneys to help me acquire permanent residency in the United States. I was dreading the arduous and bureaucratic process, but Carl and his staff were so professional and efficient, they helped the procedure go very smoothly. Carl has extensive experience both as an INS Prosecutor, and in private practice, which gives him a thorough understanding of the entire immigration process. He is also well-versed in U.S. immigration policy, and keeps up with the latest trends in immigration law. From your first conversation with Carl, you immediately become aware of his integrity and commitment, and moreover, the passion he exudes for his work. Any concern I raised was immediately addressed. Phone calls were answered in a timely manner. Information I requested about the process was promptly forwarded. And there was never a complaint from his staff. They were always courteous and attentive, making me feel that my case was the only one being handled by the firm, when in reality I was likely one of hundreds of clients. That's right, the Law Offices of Carl Shusterman has gained a reputation as the "go-to" firm for immigration cases. Carl believes that immigrants have played a pivotal role in making the United States one of the greatest nations on earth, so he will work to help those he believes will contribute to the greater good of this country. Be warned: Once your case has been settled, you'll likely still continue to hear from Carl. His genuine warmth and kindness make it near impossible not to become his friend. Thank you Carl.
Ann S | Santa Clarita, CA
---
For the Past 20 Years, We Have Relied on Mr. Shusterman
I work with Merritt Hawkins & Associates, the largest physician search and consulting firm in the United States. For the past 20 years, we have relied on Mr. Shusterman and his immigration law office to assist us in cases where we have recruited international physicians on behalf of our clients. As the length of our relationship indicates, we have found the results that Mr. Shusterman and his firm have achieved for us to be uniformly excellent. Mr. Shusterman is nationally known for his immigration law expertise and is one of the most respected us immigration attorneys. We have found his integrity, professionalism and expertise to be exceptional. Mr. Shusterman is an "attorney's attorney" who is able to resolve immigration cases beyond the scope of many lawyers, and his offices have been decisive in helping us successfully resolve difficult cases. We continue to rely on Mr. Shusterman as a key resource and I can recommend him without reservation.
P.B. Miller | Irving, TX
---
A Life Changing Law Firm
My family and I were former clients of Mr. Carl Shusterman and I can honestly say that he had a tremendous impact on our lives – a very positive one. Maybe some of you have heard of us, as we were in the newspapers and media sources and it was thanks to Mr. Shusterman and his wonderful paralegals that we were able to overcome many of the obstacles that immigration lay in our path. My name is Diana Cabrera and I am now 17 years old but when my parents filed their case I was about 10 years old. I was truly very young and had to endure many difficult experiences; however, I had complete and utter faith in Mr. Shusterman and his work. He inspired in me the will to fight and to continue and to pursue my dreams. He was a tremendous source of comfort often contacting us to let us know the stage that we were found in. Even when my parents had been denied and they had been told to pack and get out of this country, Mr. Shusterman rushed to find an alternative in order to ensure that my parents could stay. It is important to understand that there are not only a couple of people filing for a permanent resident card, there are millions and so the process can be a lengthy one. However, Mr. Shusterman was with us every step of the way ensuring that everything was filed correctly and on time and even asking for more in order to have more evidence with which to aid our case. For a quick summary of what we had to go through and the time that it took to finalize our case please click on this link: Cabrera Family Wins Right to Remain in U.S. It is understandable that some people wish and have the idea that everything shall be resolved quickly, however this is not true and it takes time to go through the entire process. Overall I can say that Mr. Shusterman and his colleagues were wonderful, supportive, and very dedicated people. Something that my mom shall never forget is that there was not only one attorney working on the case but rather a combination of attorneys all with their special expertise. It is that which distinguishes Mr. Shusterman's firm from the rest and he genuinely cares about his clients; further evidence of his dedication and wonderful service is that if you review our case, during our court meetings there was not only one attorney representing us. In fact there were various and they were all very helpful and warm and loving and caring. If you have any questions for me that you would like me to answer please feel free to contact me at crazy_coconut9294@yahoo.com. I will be more than happy to answer your questions.
Diana Cabrera | Reno, NV
---
Best Immigration Attorney In This Country
Dear Carl,
I just received my GC in mail. I wish you could see what a great joy and happiness your work brought to my wife, my old parents who live with me and myself. It was a kind of celebration in our family that I hadn't seen for many years, even my 6 yo daughter who has no idea what GC is was jumping up and down seeing others so happy!
Well, from 2005 that I have been your client, I always believed in heart that I have the best immigration attorney in this country. This is an easy conclusion once someone looks at what you have done so far.
On behalf of many immigrants like me, I'd like to thank you for changing a lot of lives and bringing happiness to our families and especially thank you for your years of hard work to improve the immigration laws which will benefit both Americans and immigrants.
I already thanked Raj, but I just want to let you know that he was amazing during this time. He was always available and very prompt in addressing my concerns and questions. I
wish you and your family the best,
Warmest regards
A.K. | Highland Heights, OH
---
I cannot speak highly enough of Carl Shusterman
I cannot speak highly enough of Carl Shusterman, and his ability to do what he does well! I came to him as a Canadian Citizen, and after a few years, I am now about to become a US Citizen, and it is all because of him. His knowledge of the subject, and the way he could always reassure me and set my mind at ease made the experience completely stress free! He always has the time to listen to my concerns, and always finds a way to make me feel better! I could not have gotten through the immigration process if not for his emotional and legal support!
J.S. | Thousands Oaks, CA
---
I will not use anyone else
My experience with the office of Mr Shusterman was great, they are very professional, trust-worthy, extremely reliable. My husband is a physician he had different lawyer for H-1B visa. We wasted our time with him we hoped that we had known Mr. Shusterman before. We completed our immigration process successfully we have our citizenship now thanks to him and of course we are using him for 2 more cases for my family and I always strongly recommend him to our friends. I will not use anyone else.
L.H. | Dover, DE
---
Extremely happy with the service.
Extremely happy with the service. Fees are very reasonable for the quality of service that they provide. Hired their services a few years ago after 2 lawyers told me my case was hopeless and advised me to go back to my country of origin. I got a green card on December 2011.
Jon Wong | Lawton, OK
---
Very Efficient and Professional!
I would like to thank the team of Carl Shusterman's Office who took care of my application for naturalization form. Everything well and very fast! Very efficient and professional!
Jennie Kil | San Francisco, CA
---
Kudos Galore to Your Staff
Dear Mr. Shusterman,
Words are inadequate to express my absolute appreaciation to your law firm for handling my application for U.S. Citizenship. I remember how touched I was by your kind voice and reassuring words when we spoke (preliminary phone interview). I knew then I had selected the right law firm.
Kudos galore to your staff, especially to attorney Ms. Ellen Lee and assistant Ana Cruz. Their professionalism and compassion helped me through my periods of anxiety. I will always consider the attorney as my earth angel.
Please convey my sincere appreciation to an incredulous , caring attorney– Ms. Ellen Lee.
I am now a proud U.S. Citizen because of their efforts on behalf of your law firm. Sincerely,
S. Singh | Walnut, CA
---
Knowledgeable, Honest and Has Great Hardworking Staff
I had spoken with so many immigration attorneys and specialists and each promised so much, and delivered very little. It is amazing how many people there are out there willing to take your money and lie to you about your options. I'd been in the US for 25 years and could not find any answers or way of becoming legal, despite my success as a college student and my devotion to numerous charitable organizations. Mr. Shusterman was very honest with my brother and I about what could be done, and what could not be done. His previous work with INS makes him an expert in immigration law, which can be quite cumbersome and complicated. Thanks to him and his hard working staff, I am now working in the field of my choice and finally realizing my dreams! Of course, he can't solve everyone's immigration problems, but he'll be honest with you about whether you have a case or not. Worth the money.
Julie | Loma Linda, CA
---
Tremendously Rewarding Experience
Thank You, Thank You, Mr. Shusterman and Staff. On behalf of me and my family, we want to sincerely thank you all at the Law Offices of Carl Shusterman for their services to get me a Permanent residency in EB1 Category. My experience in dealing with the Law Offices of Carl Shusterman has been nothing but tremendously rewarding. As I am doing at present, when and if the opportunity arises in the future too, we will recommend your services with confidence and without hesitation. We appreciated your "can do attitude" and willingness to communicate. We are appreciative of your outstanding services and your sound knowledge of our case. Also, the way you have kept us informed of the proceedings at every step of the way is remarkable, for which we are very grateful especially for Susan Zhang. Your professionalism, caring, courteous, and pleasant attitude is very impressive. It is indeed a great pleasure knowing you. Keep up the hard work! You are a great team.
Dr. Zee Malik | Davis, CA
---
This Attorney Will Work For You Like No Other
A few years ago I had the honor and pleasure of benefiting from the unparalleled experience, dedication, and professional services provided by Los Angeles based immigration attorney Carl Shusterman. His experience as a former INS prosecutor, his keen mind, and intimate knowledge of the law were the perfect combination to prevail in what was a rather complex immigration case. My gratitude for the second to none legal representation offered by Mr. Shusterman cannot be entirely expressed in words and is one of the reasons why I continue to refer friends and colleagues who find themselves in need for an outstanding attorney.
Mr. Shusterman was honest in his assessment of the case and while some of his legal opinions were hard to accept at time, he never made promises he could not keep. In addition to providing factual information, Mr. Shusterman explained his legal strategy in great detail and in the process would spend as much time as necessary to answer questions that arouse from his explanations. Finally, Mr. Shusterman made himself available and promptly returned calls and e-mails many of which resulted from thinking about the information he had provided during previous consultations. In the end, not only did Mr. Shusterman provide excellent legal services, but he also changed my perceptions of individuals in the legal field.
I would recommend Mr. Shusterman to anyone seeking the best legal immigration representation available in the US.
W.C. | Salt Lake City, UT
---
I Can't Think of Anyone More Capable
I can't think of anyone more capable than Carl Shusterman in the area of immigration law. Mr. Shusterman not only has considerable personal experience of over 30 years practicing immigration law, both for the government and in private practice, but he has an uncommon interest in the lives of the clients he serves. He is truly remarkable. There is no one I would rather use or recommend than Carl Shusterman in this area.
E.P. | Miami, FL
---
Excellent Lawyer
Mr. Shusterman is an excellent lawyer. He explained my rights and also my responsibilities to me. He is not only very knowledgeable, but also very culturally-sensitive. Mr. Shusterman has a very good heart and is always willing to help the under-served. I recommend him without any hesitation.
I.H. | Buffalo, NY
---
Thank You Very Much For All Your Help
Atty. Shusterman,
I just want to let you know that I sworn in today as a citizen of the United States.
When I received my green card in the mail last year, the first thing I did was walk to the US Army Recruiting Office and join the military and serve the country. Since then, I passed all the requirements and training and now I am in the US Army Reserve Force. Of course, I learned all those from your website about the benefits of joining the military is the expedite citizenship. It only took six months from the time we submitted the application and my oath taking ceremony today.
My family and I are very excited and happy today for all the blessings that we received. I am proud to be an American and very proud to serve this country!
Once again, thank you very much for all your help, Amy and the whole staff.
God bless you and your family always.
Dennis Sarsozo and Family | Charlotte, NC
---
All Thanks to You, Sir
To: Carl Shusterman
Hello sir,
I thought I should write and thank you, as I have not done so yet.
I stayed with some friends in the USA at the beginning of 1997, heard about the immigration visa lottery, and with a bit of internet searching, cutting through the crap sites which wanted me to pay money to file my lottery application, I found your site.
It gave me the information I needed for the lottery application, I filled it in and sent it off, with the blessing of my American friends (and their pets!!)
Anyway, 11 months later I was back to stay!! My application was even the first one drawn from my region of the world (New Zealand), from the look of my case number (98-oc-00000001). It's now been one year since I've been in the US as a permanent resident. All thanks to you, sir.
Your work is very appreciated.
Thank you again,
D.W. | Lincoln, NE
---
Exceptional Legal Representation
I must acknowledge the Law Offices of Carl Shusterman for their expert, diligent and responsive attention to my successful petition for permanent residency. Everyone in their office treated the sponsoring employer and my family with courtesy and respect. I am particularly grateful for the assistance and outstanding customer service of Judy Lu, Sr. Paralegal, who guided us through the process from H1-B to PERM to adjustment of status for permanent residency. If your desire is to live and work in the United States and ultimately acquire citizenship, it is extremely important to have the best legal representation for your immigration process. Whatever your legal immigration needs may be, you are in good hands with the Law Offices of Carl Shusterman.
David | Austin, TX
---
Outstanding Immigration Attorney
Mr. Shusterman and his team of attorneys are outstanding and clearly some of the best in the field of immigration law, based on our experience. We (my spouse and I) recently got our Green cards approved with Mr. Shusterman's office representing us. After being stuck in the black hole of immigration backlog for many years, we had almost given up hope for any resolution soon, until we got in touch with Mr. Shusterman. He assured us that cross-chargeability would work in our case and that there was light at the end of the tunnel. Throughout the course of our consultations, I came to know Mr. Shusterman as an extremely knowledgeable and experienced attorney. His approach was realistic coupled with optimism. We were given the entire, bigger picture, before focusing on the specifics of our case, which gave us a sound understanding of the whole, and confidence in Mr. Shusterman's ability to pursue our case. I appreciate their office for being approachable, extremely professional and pushing relentlessly for the success of our filing. Personally, I do not feel we could be in better hands, and sometimes regret that we could've easily shaved off at least a year of waiting in the backlog if we had approached them earlier. Can't thank them enough. Highly recommended!
Michael | Portland, OR
---
Highly Recommended
I needed an immigration law office to help me obtain a green card visa to be able to work as an RN in the US. The paralegal assigned to me was Anna Cruz who has been really helpful every step of the way. I was able to get a green card in less than six months after my hospital filed for petition. I am forever grateful for all the assistance.
Melissa | Santa Fe, NM
---
10 Years and Counting
I've had a decade of experience with Mr. Shusterman's law firm. I used them for my immigration needs from H1 to citizenship. It is safe to say this is one of the most competent, professional and knowledgeable law firms. If there is a firm that can handle any possible immigration case routine or otherwise; then this is it. A couple of my colleagues have also used Mr. Shusterman's expertise for "tough" immigration situations and have had issues resolved in their favor. This firm's expertise is worth every penny. I'm still using them for my immigration needs as of this review.
Ashutosh | Pittsburgh, PA
---
Grateful to Atty Carl Shusterman
Success Story : RN Contract worker ( H1 A & B Visa for self and family) This review is long overdue because I should have done this since 1994. Me and my family ( husband, daughter, and son) are so grateful to Atty Carl Shusterman for all his help with our Immigration status. It all started in April 1994 when I came to US as a Registered Nurse on working visa, I witnessed first hand how Atty Shusterman and his firm helped my friend obtain a green card after being out of status for two years. I then approached the firm immediately after passing my NCLEX RN exam and through all the hard work, patience, knowledge and expertise of Atty Carl Shusterman and his staff, I was able to petition my family and they joined me in the US in less than a year. It would have been sooner but my kids had to finish the school year prior to leaving my country (Philippines). Because of his advise and guidance, the personal appearance of my family at the US consul was a breeze! We are now proud Americans because of Atty Shusterman and we would like to express our sincerest gratitude to him and his firm.
Jean | San Diego, CA
Decades of Immigration Experience Working for You
What Can We Help You With - Videos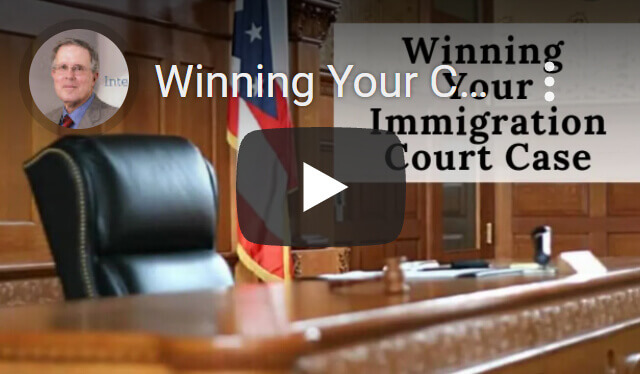 Winning Your Case in Immigration Court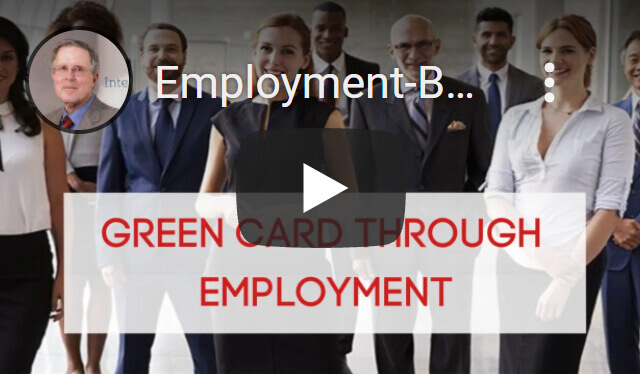 Green Cards through Employment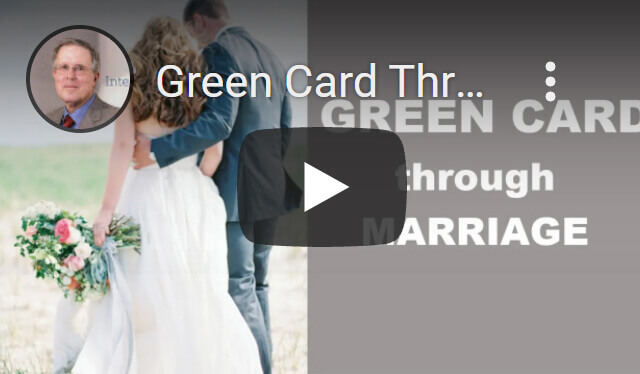 Green Card through Marriage
---
Carl Shusterman
Carl Shusterman served as an INS Trial Attorney (1976-82) before opening a firm specializing exclusively in US immigration law. He is a Certified Specialist in Immigration Law who has testified as an expert witness before the US Senate Immigration Subcommittee. Carl was featured in the February 2018 edition of SuperLawyers Magazine.
---