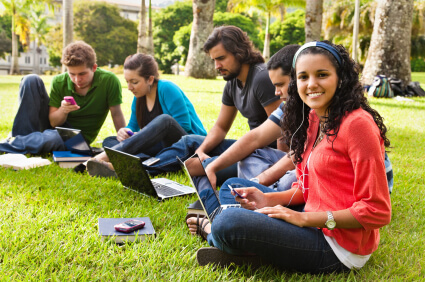 On January 21, 2022, the Biden Administration announced a number of reforms to benefit the U.S. economy by making it easier for foreign-born STEM professionals to work using OPT, J-1 and O-1A temporary work visas.  In addition, the reforms would increase their ability  to qualify for green cards under the national interest waiver program.
For too long, our outmoded immigration system has rejected some of the most highly-talented and educated people in the world by failing to update what it means to be a STEM professional, turning away over 100,000 college graduates each year under the H-1B lottery and making it difficult for them to get green cards.
In a report released earlier this year, the National Science Board reported that international students on temporary visas account for over 50% of U.S. doctoral degrees in economics, computer sciences, engineering, mathematics and statistics.
For decades, the United States has led the world in the number of science and engineering doctorates awarded. However, China is closing the gap.  Even now, it has surpassed the U.S. in the number of students majoring in science and engineering.
A Georgetown University study estimates that China will graduate over 75,000 students with STEM degrees in 2025 while the U.S. will graduate only 40,000.
The Biden Administration has taken the following steps to improve our immigration system:
Client Reviews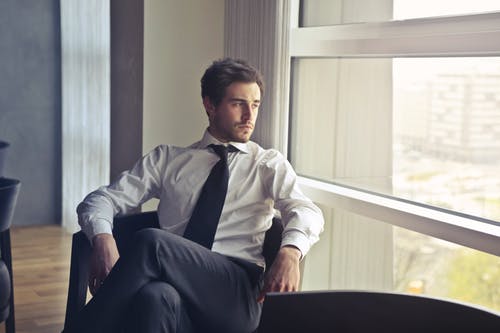 If You Want the Best Result Possible
"Mr. Shusterman and his law firm have represented both me personally and the nonprofit organization that I am associated with. The cases have ranged from the simple to the complex and contentious. Each case has been successfully completed. It is very simple – if you want the best result possible, then select Carl Shusterman."
- Richard B. Knapp, Chicago, Illinois
Read More Reviews
Zoom Consultations Available!
Optional Practical Training for STEM Professionals
ICE has added the following to the list of fields for determining who is eligible for a STEM OPT work permit: Bioenergy; Forestry, General; Forest Resources Production and Management; Human Centered Technology Design; Cloud Computing; Anthrozoology; Climate Science; Earth Systems Science; Economics and Computer Science; Environmental Geosciences; Geobiology; Geography and Environmental Studies; Mathematical Economics; Mathematics and Atmospheric/Oceanic Science; Data Science, General; Data Analytics, General; Business Analytics; Data Visualization; Financial Analytics; Data Analytics, Other; Industrial and Organizational Psychology; Social Sciences, Research Methodology and Quantitative Methods.
New fields may be added to the list in the future.
Expansion of the J-1 Exchange Visitor Program
The Department of State (DOS) will now allow J-1 undergraduate and pre-doctoral students in STEM fields (and those who have recently completed such studies) to obtain up to 36 months of optional practical training, a doubling of the previous limit.
DOS has also announced that it will launch an Early Career STEM Research Initiative, to make it easier for STEM professionals to come to the U.S. as J-1 exchange visitors to engage in STEM research, training or educational exchange visitor programs with host organizations, including businesses.
O-1A Visas for STEM Professionals
The USCIS has issued new guidance regarding O-1A visas for persons with Ph.D. degrees in STEM fields. This expands nonimmigrant options for STEM professionals beyond the numerical limits of the H-1B category.
The new guidance provides examples of evidence that STEM professionals may use to satisfy the O-1A evidentiary criteria and discusses considerations that are relevant to evaluating such evidence, with a focus on the highly technical nature of STEM fields and the complexity of the evidence often submitted.
The update emphasizes that, if a person demonstrates that a particular criterion does not readily apply to their occupation, they may submit evidence that is of comparable significance to that criterion to establish sustained acclaim and recognition. Additionally, it provides examples of possible comparable evidence that may be submitted in support of petitions for STEM professionals.
Green Cards Through National Interest Waivers
USCIS examiners will be able to determine whether the foreign national is eligible for a waiver of the job offer and PERM requirements because his/her work is in the national interest of the United States.  The new policy would make the National Interest Waiver (NIW) available to an increased number of foreign nationals with STEM backgrounds. Many would be able to self-petition for NIWs.
The USCIS policy update clarifies how the national interest waiver can be used for STEM professionals and entrepreneurs with advanced degrees as well as the significance of letters from governmental and quasi-governmental entities. This update will promote efficient and effective benefit processing as USCIS reviews requests for national interest waivers.