Volume Three, Number Three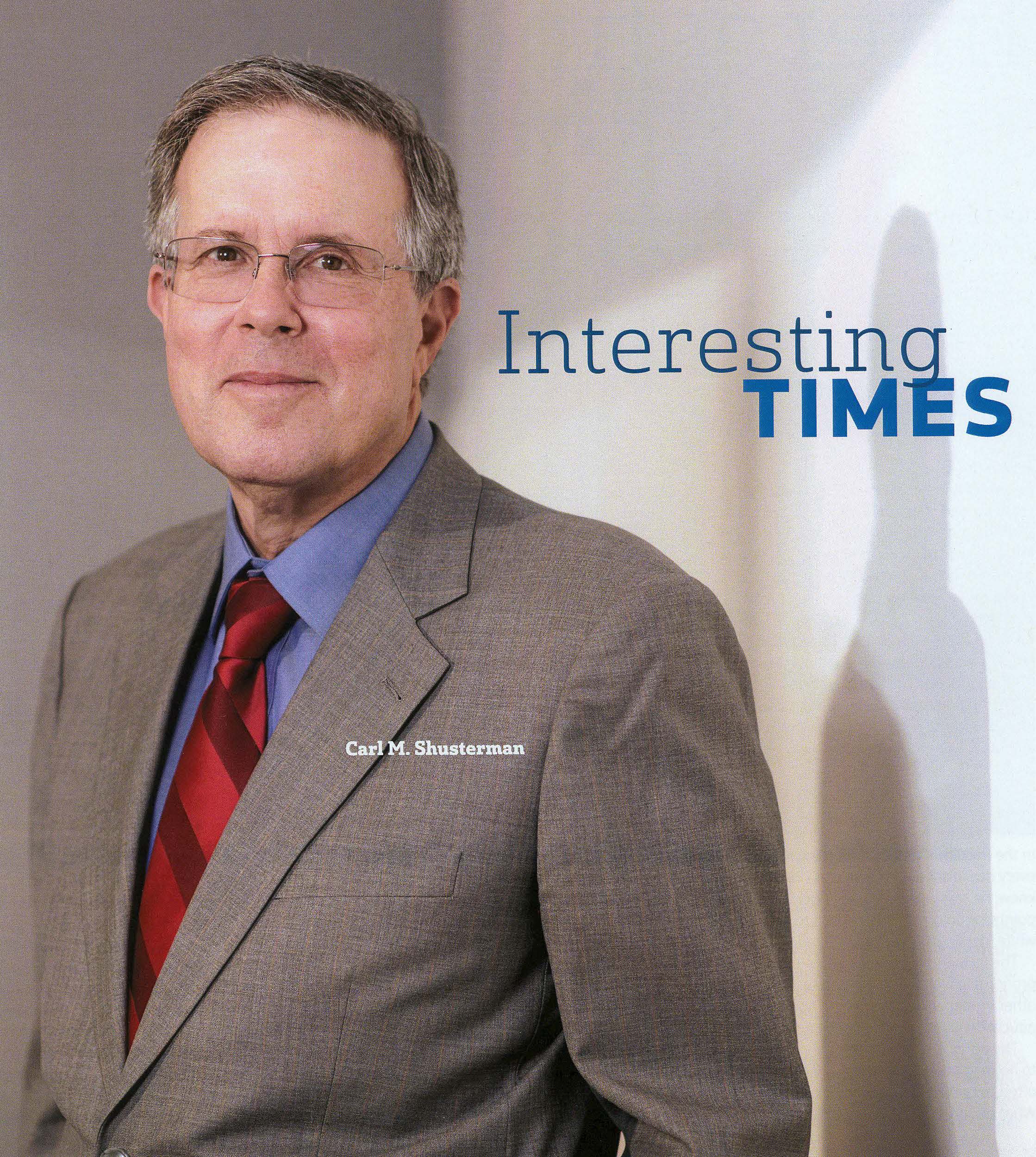 SHUSTERMAN'S IMMIGRATION UPDATE is the Web's most popular e-mail newsletter regarding U.S. immigration laws and procedures with over 40,000 subscribers located in more than 150 countries. It is written by a former INS Trial Attorney (1976-82) with over 30 years of experience practicing immigration law.
Published by the Law Offices of Carl Shusterman, 600 Wilshire Blvd, Suite 1550, Los Angeles, California, 90017. Phone: (213) 623-4592 x0.
Subscribe to our E-Mail Newsletter, join the conversation on our Immigration Facebook Page, follow our Blog Posts and subscribe to our "How-To" Immigration Videos.
Client Reviews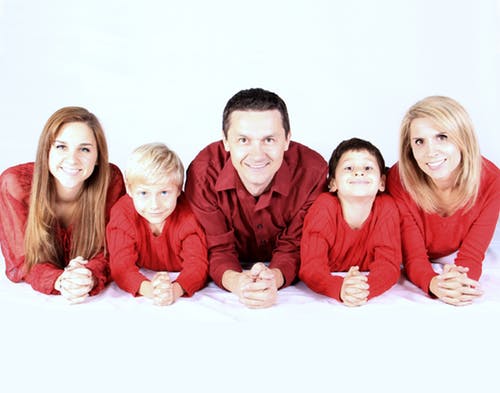 Professionalism and Care
"Mr. Shusterman helped me all the way since I arrived in the USA 17 years ago on a visiting scholar visa until this month when I have become a US citizen."
- Jose Mediano
Read More Reviews
Zoom Consultations Available!
Newsletter US Immigration UpdateMarch 1998
Table of Contents
NEWS FLASHES:
ASYLUM – Under the provisions of the 1996 Immigration Law, persons wishing to request asylum in the U.S. must do so within one year or before April 1, 1998, whichever comes last.
CERTAIN INVESTOR APPLICATIONS DENIED BY INS AS "DEBT ARRANGEMENTS":  See
https://www.shusterman.com/eb5investorsinsmemo1998.html
NACARA UPDATE – Attorney General Janet Reno has authorized INS Asylum Officers to decide applications for Cancellation of Removal for persons covered under NACARA. In the past, only Immigration Judges had the authority to decide such applications.
UPDATED POVERTY INCOME GUIDELINES RELEASED BY HHS
1. March 1998 State Department Visa Bulletin
On February 12, 1998, we posted the March 1998 Visa Bulletin the day before the State Department posted the dates on their web site.
All of the Family categories moved forward eight weeks or less. Most of the Employment categories remained "current" (no backlogs). The unskilled workers category remained at March 1, 1991 while the religious workers category advanced only one week to July 1, 1997.
The mainland China categories advanced very slowly: the first preference advanced one week to May 22, 1997; the second preference moved forward one week to April 15, 1996; while the third preference moved ahead one week to February 1, 1994.
The news was not much brighter for Indian nationals, the second and third category moved forward three weeks and five weeks, respectively.
Immigrant visas for winners of the DV-98 lottery are current except as listed: A DV rank cut-off has been established only for AFRICA (27,200); ASIA (10,641, except BANGLADESH: 6,002); EUROPE (17,711, except ALBANIA(10,229) and BULGARIA (13,653).
For an explanation of what the categories, dates and symbols listed below mean, see
https://www.shusterman.com/greencardsthroughrelatives.html
FAMILY CATEGORIES
| Categories | Worldwide | China (PRC) | India | Mexico | Philippines |
| --- | --- | --- | --- | --- | --- |
| 1st | 7-08-96 | 7-08-96 | 7-08-96 | 7-01-93 | 12-22-86 |
| 2A | 10-15-93 | 10-15-93 | 10-15-93 | 12-08-92 | 10-15-93 |
| 2B | 08-15-91 | 08-15-91 | 08-15-91 | 6-01-91 | 08-15-91 |
| 3rd | 9-22-94 | 9-22-94 | 9-22-94 | 5-01-89 | 11-15-86 |
| 4th | 10-01-87 | 10-01-87 | 1-22-86 | 1-15-87 | 4-15-78 |
EMPLOYMENT CATEGORIES
| Categories | Worldwide | China (PRC) | India | Mexico | Philippines |
| --- | --- | --- | --- | --- | --- |
| 1st | Current | 5-22-97 | Current | Current | Current |
| 2nd | Current | 4-15-96 | 6-22-96 | Current | Current |
| 3rd | Current | 2-01-94 | 5-08-95 | Current | Current |
| Unskilled | 3-01-91 | 3-01-91 | 3-01-91 | 3-01-91 | 3-01-91 |
| 4th | Current | Current | Current | Current | Current |
| Religious | 7-01-97 | 7-01-97 | 7-01-97 | 7-01-97 | 7-01-97 |
| 5td | Current | Current | Current | Current | Current |
2. Canada: Section 110 Spells Trouble for Trade and Tourism, eh?
Few people, other than historians, know about the Aroostook War between the U.S. and Canada. The "war" was a bloodless controversy between the two countries which erupted in 1839 over the lack of a definite boundary between the state of Maine and the province of New Brunswick. A diplomatic compromise was reached in 1842 when U.S. Secretary of State Daniel Webster negotiated a treaty on the subject with a special minister sent to Washington by Great Britain.
After the signing of the Webster-Ashburton Treaty, things went pretty smoothly between the U.S. and Canada for the next 150 years or so. With their long and relatively invisible border, the volume of trade and tourism between the U.S. and Canada is greater than that between any other two countries in the world. With the advent of the 1989 Free Trade Agreement (which was superseded by NAFTA in 1994), over 80% of Canada's exports go to the U.S. Similarly, over two-thirds of Canadian imports are supplied by the U.S. (over $150 billion in 1997 supporting over 2 million jobs in the U.S.) This relationship is envied the world over.
But starting in 1996, although few Americans are yet aware of it, a Second Aroostook War is about to begin between the two countries. This time the controversy started over a rather obscure provision (section 110) of the Illegal Immigration Reform and Immigrant Responsibility Act (IIRAIRA) of 1996. Section 110 requires arrival-departure documents (forms I-94) to be completed by all aliens arriving at ports of entry in the U.S. The I-94's must be turned in whenever an alien departs the U.S.
Theoretically, the system is supposed to let the INS know when an alien enters and exits the U.S. In reality, the so-called NonImmigrant Information System (NIIS) has more bugs than Windows 95, and 20 years of trying to compile a usable computerized database of such entries and exits have proved to be a fruitless endeavor.
Section 110 was supposed to extend the so-called "benefits" of this system to the U.S.-Canada border. Existing border controls between the two countries are virtually nonexistent. Canadians make approximately 116 million trips to the U.S. annually. Because of the tremendous volume of cross-border visits, both U.S. and Canadian visitors are asked a few simple questions at the border, and most are waived through. The average inspection time is no more than 30 seconds. The entry is not recorded and scant documentation is involved.
Imagine the length of the inspection and the number of new immigration inspectors who will have to be hired courtesy of the U.S. taxpayer if every one of the 116 million visits would entail the completion of form I-94, review of the form, cross-check of the form with the INS database, etc., etc.?
Canadians are afraid that their special relationship with the U.S. is becoming frayed at the edges. They point out that 70% of all commercial goods is transported by truck, and they fear that truckers would be caught in the massive congestion that would result from the new entry and exit controls. Imagine waiting two hours or more to cross the border. Wasn't NAFTA supposed to make business, transport and travel between the U.S. and Canada easier, not more difficult?
Those who would like further information regarding Section 110 and the Canadian response may wish to explore
https://www.shusterman.com/canada.html
(Link no longer operational)
and scroll down to "Canada's Concerns About Section 110 of the 1996 Immigration Law".
Query: If over a dozen constantly-feuding countries in Europe have dispensed with border controls, surely two old friends like Canada and the U.S. can work things out short of a Second Aroostook War, right?
3. Legislation: Update on the Fight to Raise the H-1B Cap
Last year, the H-1B Cap of 65,000 which was imposed by the Immigration Act of 1990 was reached in late August. This resulted in U.S. employers not being able to hire H-1B professional workers for a month.
This year, the number of approved H-1B petitions neared 40,000 in early March. At this rate, the H-1B quota will be exhausted by early summer. Many attorneys are urging their clients to submit their H-1B petitions by mid-April in order to beat the deadline.
The Senate Immigration Subcommittee held hearings on "The High- Tech Worker Shortage and U.S. Immigration Policy" on February 25, 1998. For a list of the witnesses and their testimony (click on those names which are underlined), see
https://www.shusterman.com/legislationusimmigration.html
and click on "Witness List and Selected Testimony from Senate Hearing".
On the same day that the hearing took place, we posted news releases issued by the organizations which testified at the hearing. See
https://www.shusterman.com/abli.html
https://www.shusterman.com/cypress.html
https://www.shusterman.com/ieee.html
https://www.shusterman.com/itaatemporaryworkers.html
(Links no longer operational)
Of particular interest are views of the Information Technology Association of America (ITAA), the trade association for the high technology sector. According to a study sponsored by ITAA, there are nearly 350,000 job vacancies in information technology. See Topic #6 below which features the ITAA and its web page.
Microsoft's Bill Gates testified that "raising these caps … would be a good thing for the technology industry and for the country." One influential senator observed that "we're going to suffer fairly soon if we don't have access to the talent in the short term. And unfortunately, these are industries where it's fairly easy to move the jobs overseas."
As a result of these hearings, Members of Congress are calling for the speedy passage of the American Competitiveness Bill(S 1723), introduced by Subcommittee Chairman Spencer Abraham (R-MI) in the Senate, and a companion bill introduced in the House by Representative David Drier (R-CA).
Essentially, the legislation would raise the H-1B cap to 90,000 this year with most of the additional visas going to high technology workers. In the future, if the 90,000 visas are insufficient to meet the demand, an additional 25,000 visas could be borrowed from the underutilized H-2B temporary (nonprofessional) worker category.
So that the increase in numbers of foreign-born workers will not negatively impact potential U.S. high tech workers, the legislation provides additional funds for the education and training of U.S. workers. A $100 million fund would be established for new college scholarships for low-income students who major in Engineering, Mathematics and Computer Science.
Who could object to such a bill? Senator Edward Kennedy (D-MA), many labor unions and, of course, the anti-immigration lobby. They claim that the high technology industry is underpaying its workers and exaggerating the shortage.
How does the Clinton Administration stand on this issue? Not surprisingly, it is vacillating between its friends in high tech and its friends in the labor unions. A deal may be worked out where H-1B workers can not be hired unless an employer first demonstrates that it has been unable to find U.S. workers to fill the vacant positions. It has also been proposed that the maximum duration of an H-1B visa be shortened from six to three years.
4. Physicians: J-1 Waivers for M.D.'s with "Duration of Status"
The 1996 Immigration Law added section 212(a)(9)(B) to the immigration law. This section provides that persons who remain in "unlawful status" for 180 consecutive days anytime after April 1, 1997 who depart the U.S. and who attempt to return are excludable for three years. See
https://www.shusterman.com/245aila.html
https://www.shusterman.com/245aila2.html
(Links no longer operational)
However, a close reading of the law reveals that the two "unlawful" groups which are affected by the law consist of (1) those who enter the U.S. without inspection (those who sneak across the border), and (2) those who overstay the period of time specified on their Arrival-Departure Document (form I-94).
What about those, usually students or J exchange visitors, including physicians, who are admitted for "duration of status"?
The Department of State in a cable (no.97-State-235245) sent to all diplomatic and consular posts on December 17, 1997 provides as follows:
"C. Duration of status cases: An alien admitted for "duration of status" (such as a student or an exchange visitor) will only begin to accrue unlawful presence if either:
– an immigration judge (IJ) finds the alien has violated status, and is excludable/deportable/removable, or
– the INS, in the course of adjudicating an application for a benefit (e.g., extension or change of status) determines that a status violation has occurred." The State Department cable go on to state that
"E. Except in cases where the alien either entered without inspection (EWI) or stayed beyond the date specified on the I-94 (overstay), conoffs may not refuse an alien under 9B unless INS or an IJ has made a formal finding that the alien violated status. Other than in overstay and EWI cases, a conoff's belief that a particular alien violated status is not/not in itself a sufficient basis for a 9B refusal. Even if the alien admits to an apparent status violation (other than an overstay or EWI), that would not be a basis for a 9B finding, absent a prior INS or IJ finding of a status violation. On the other hand, a finding by conoff that the alien entered without inspection or overstayed a specified date on the I-94 may be a proper basis, in and of itself, for a 9B refusal, assuming the alien had accrued the requisite period of unlawful presence, no prior INS or IJ finding is required in such cases.
F. In cases where the "unlawful presence" determination is based on an INS or IJ finding of a status violation, the clock starts to run from the date of the INS or IJ determination, not/not from the date on which the alien actually began violating status. For example, if an alien enters on an F visa on September 1, 1997, drops out of school on October 1, 1997, and fails to depart, and if the INS or an IJ subsequently makes a finding of a status violation on, say, February 1, 1999, the "unlawful presence" clock begins to run on February 1, 1999, not on October 1, 1997, and the alien would not be subject to 9B unless he remained in the U.S. without authorization for an additional 101 (sic – The memo should read "181".) days or more after the February 1, 1999, determination."
To view the State Department cable in its entirety, see
https://www.shusterman.com/unlawfulpresencecablestatedepartment1997.html
As a practical matter, this means that physicians who are seeking J-1 waivers through sponsorship by an interested government agency and whose I-94s bear the notation "D/S" may continue to stay in the U.S. until a J waiver and an H-1B petition has been approved. At that time, they may depart the U.S. and obtain an H-1B visa to re-enter the U.S.
Later, the physician may immigrate by obtaining a National Interest Waiver and an immigrant visa abroad.
5. Immigration Legal Advice: For Free or For Fee?
Henny Youngman, the legendary comedian who died last month, related that when he called his attorney, and said, "Can I ask you a couple of questions?", his lawyer replied, "Sure, what's the other one?"
Our law firm has a totally different approach. We try to provide answers to as many commonly asked questions as possible via our web site and e-mail newsletter. We believe that our website is one of the most comprehensive sources of free immigration information ever assembled. We offer thousands of pages of information and monthly e-mail updates for free.
We regret, however, that we lack the time to answer individual questions for free. Our homepage prominently states that we can not answer individual e-mail questions, and invites interested readers to schedule a 30-minute legal consultation with me (Cost – $150) by calling my receptionist at (213) 623-4592. Many hundreds of readers have taken advantage of this offer. Clients from New York to Miami, and from London to Tokyo have retained our firm following a telephone consultation. The cost of the consultation is applicable to the legal fee if we are retained on the day of the consultation.
During the past year, we have been retained by hundreds of clients who first heard about our law firm through the Web. These clients tend to be very pleased with our service, expertise and responsiveness. See the following letter mailed by one of our client who heard about our law firm through the web, a professor in Kentucky for whom we obtained a green card :
https://www.shusterman.com/thankyoufromprofessorzhang.html
However, despite our announced policy, we still receive over a dozen requests for free information each day! If you insist on requesting a free answer to your question, you will simply get our standard form letter suggesting that you schedule a consultation.
Having reminded you of our general policy, we have decided to experiment with the following limited exceptions:
If you are a physician in J-1 status with a simple question which can be answered in five minutes or less, feel free to call J-1 expert Ellie Najfabadi, Esq. at (213) 623-4592 after 11am California time. If she is not available, please arrange a time with her legal assistant Felicia when you can call her again.
Similarly, if you think that you have a great National Interest Waiver case and have a simple question which can be answered in five minutes or less, feel free to call NIW expert Elif Keles, Esq. at the above phone number. Again, if she is not available, please arrange a time with her legal assistant Elsa when you can call her back.
If your question is more complex, please follow our consultation procedure. You may schedule a telephonic consultation with me, Ms. Najfabadi or Ms. Keles.
Many thanks to the 99% of our subscribers who follow the rules!
6. Web Site: Information Technology Association of America
In Topic #3 concerning legislation (see above), one of the organizations which testified in favor of lifting the numerical cap on H-1B visas was the Information Technology Association of America (ITAA). Their press release may be accessed at
https://www.shusterman.com/itaatemporaryworkers.html
The ITAA is a premier trade association for the information technology industry, listing among its 11,000 direct and affiliated members such notables as IBM, Microsoft, Netscape, Boeing, Adobe and Oracle.
In 1996, when Senator Alan Simpson tried to impose a tax of $10,000 on each labor certification submitted on behalf of a foreign-born employee, it was ITAA and its members who stopped this idea dead in its tracks.
In 1997, ITAA supported a bill sponsored by Representative Zoe Loefgren (D-CA) to eliminate the arbitrary 65,000 cap on H-1B employees.
Now that the H-1B cap threatens not only the IT industry, but U.S. employers in general, ITAA has again taken a lead role in advocating that the cap be eliminated.
We have established a link to the ITAA homepage at
https://www.shusterman.com/immigrationorganizations.html
The ITAA homepage is quite extensive, but two new items that impact on immigration are listed near the top of the page:
National IT Worker Shortage Convocation Launches Questions for Systematic Solutionsand
Major Study Finds IT Worker Shortages Continue to Threat U.S. Companies
Other materials relating to immigration can be a bit harder to find. Check out ITAA's Government Affairs Homepage, click on "Human Resources Issues" and again on "Hot Issues" and scroll down to "Immigration".
Also of interest to those concerned about immigration are "ITAA Press Releases" and "ITAA Publications". Some of the publications may be ordered for free. Some time ago, I read ITAA's "Help Wanted: The IT Workforce Gap At The Dawn Of A New Century". The report was concise, free of jargon and well- documented.
The U.S. economy is clearly on a roll, and the IT industry deserves much of the credit for this. We support ITAA in it's advocacy efforts to keep the IT marketplace free of unnecessary governmental interference.
7. CSS: ACLU & AILF are Looking for a Few Good Cases
As we reported in the February 1998 issue of SHUSTERMAN'S IMMIGRATION UPDATE, on January 16, 1998, the Ninth Circuit Court of Appeals issued an amended opinion in CSS v. Reno. The Court vacated all orders and remanded the case to the District Court with instructions to dismiss. Therefore, CSS class members are no longer entitled to employment authorization, stays of removal or other potential benefits based on their class membership.
CSS class members are now subject to both regular removal proceedings and expedited removal. The American Immigration Lawyers Foundation (AILF) and the ACLU are monitoring those CSS members who are being placed in expedited removal. Specifically, they are looking for the following types of cases:
Those CSS members who have entered the US on advanced parole since April 1, 1997;
Those CSS members who were placed in exclusion proceedings prior to the Ninth Circuit decision (prior to January 16, 1998);
Those CSS members who have been placed in deferred inspection;
Those CSS class members who are currently outside the country and intend to return on an advance authorization of parole;
Those CSS class members who are currently in expedited removal proceedings.
For those CSS class members who are currently outside the country and intend to return on an advance authorization of parole, attorneys should advise them of the consequences of seeking admission.
Many CSS class members may be possible plaintiffs in litigation pending in federal court in Washington, D.C. challenging the expedited removal procedures.
8. California Set to Check Immigration Status of Licensees
When it comes to immigrants, the State of California usually leads the pack. It was the first to recognize the danger of the "yellow peril". Congress responded with the Chinese Exclusion Act in the 1880's. During World War II, California was the first state to realize that the Japanese, citizens and aliens alike, represented a potential "fifth column". This prompted the Roosevelt Administration to intern Japanese-Americans in internment camps for the duration of the war. More recently, California voters sent a message to Washington about illegal aliens by passing Proposition 187 which would have denied education, health and welfare benefits to illegal aliens and their kids, citizens and aliens alike. Although Proposition 187 remains tied up in the Federal Courts, its passage helped pave the way for the get-tough legislation regarding immigration that was enacted in 1996.
As the Los Angeles Times reported on February 28, 1998, California has done it again. Over 3 million state-licensed individuals, whether U.S. citizens or immigrants, must prove their legal immigration status to have their licenses renewed. State officials plan to work out an agreement with the INS, apparently to avoid the phony document problem which have plagued the federal I-9 program.
Agencies which will participate in the program include:
Department of Motor Vehicles – 573,000 commercial driving licenses
Department of Consumer Affairs – 2,000,000 licenses for over 200 professions
Alcoholic Beverage Control – 71,000 licenses to sell liquor
Department of Real Estate – 300,000 licenses to real estate brokers and salespersons
Also included are the Horse Racing Board, the Emergency Medical Services Authority, the Environmental Protection Agency, the Department of Corporations, and the State Banking Department.
Most of the state agencies plan to have their programs up and running by this summer. One possible hitch: Republican Governor Pete Wilson must ask the Democrat-controlled legislature for funding for the program.
9. INS IS HIRING IN RECORD NUMBERS: U.S. BORDER PATROL
* INS to Give Border Patrol Exam in Boston in April
Is cold weather getting you down and making it impossible to enjoy the great outdoors? Are you looking for a job with more action?
Well, the Border Patrol, the mobile, uniformed enforcement arm of the Immigration & Naturalization Service, will hire nearly 2,000 Border Patrol agents in 1998 to be stationed along the Southwest border! The Border Patrol is charged with the prevention, detection and apprehension of those illegally entering the United States. Along the Southwest border, the Border Patrol also interdicts the largest volume of illegal drugs of any law enforcement agency.
The INS welcomes interested persons to apply at any time; however, those living in the Northeast may want to take advantage of the "expedited" testing which will be held in Boston, MA beginning April 20, 1998. If you apply (phone or on-line) prior to March 19th, you can choose to take the written exam, oral interview, and physical exam within a 2-day period in April in Boston. This expedited procedure accelerates the hiring process and can enable you to be hired within 4 months versus the average 6 to 9 months.
Benefits/Qualifications
Entry-level pay ranges from the mid-$20,000s to mid-$30,000s with excellent opportunities for overtime as well as a federal government benefits package. You must be a US citizen, have a driver's license, not have reached your 37th birthday and have a bachelor's degree or a qualifying combination of education and experience (1 year of college equals 3 months* experience). A background investigation and drug and medical tests will also be required. If you qualify, you will attend a 5 month rigorous training course that will include intensive Spanish-language and firearms training at the US Border Patrol Academy in Glynco, GA or Charleston, SC. Upon graduation, you will be assigned to a location along the Southwest border, and will be required to carry a firearm.
How to Apply
If you're interested in an exciting career in Federal Law Enforcement, now is the time to act! On-line Internet application is available at
http://www.usajobs.opm.gov (Link no longer operational.)
When prompted for an extension, enter 9962. You will learn immediately whether you meet the basic qualifications. If you qualify, you will be scheduled to take a written exam. You may also apply through an automated telephone system by calling 912-757-3001, X9962, and entering your personal data and qualifications dialing the keypad on your phone. Additional information may be obtained by calling 202-616-1964 24 hours a day.
We hope you will consider this opportunity to become a Border Patrol agent. However, we realize not everyone who receives this e-mail will be interested. But perhaps you know someone who is? Please pass this information to friends, family or co-workers who you feel would be interested in working as a Federal agent, love the outdoors, can think on their feet and want their efforts to be recognized!
U. S. B O R D E R P A T R O L
A Career With Borders, But No Boundaries.
10. Immigration Trivia Quiz: Guess Who's the Immigrant
He was one of America's foremost explorers and naturalists.
While in Alaska, he sighted a glacier that now bears his name.
He studied forests on five different continents.
Wrote "The Mountains of California" and "Our National Parks".
Founder of US's largest conservation and outdoor organization.
The answer can be found at
https://www.shusterman.com/guess.html (Link no longer operational.)
Carl Shusterman
Newsletter US Immigration Update March 1998 – Quick Links
About Us
Back Issues of Our Newsletter
Citizenship
Client Testimonials
Forms Download
Green Cards
Job Search
PERM
Processing Times
Schedule a Legal Consultation
Subscribe to Our Newsletter
Success Stories
Temporary Visas
Visa Bulletin
March 11, 1998
Disclaimer: This newsletter is not intended to establish an attorney-client relationship. All information contained in this newsletter is generalized. Any reliance on information contained herein is taken at your own risk.