Volume Eight, Number Six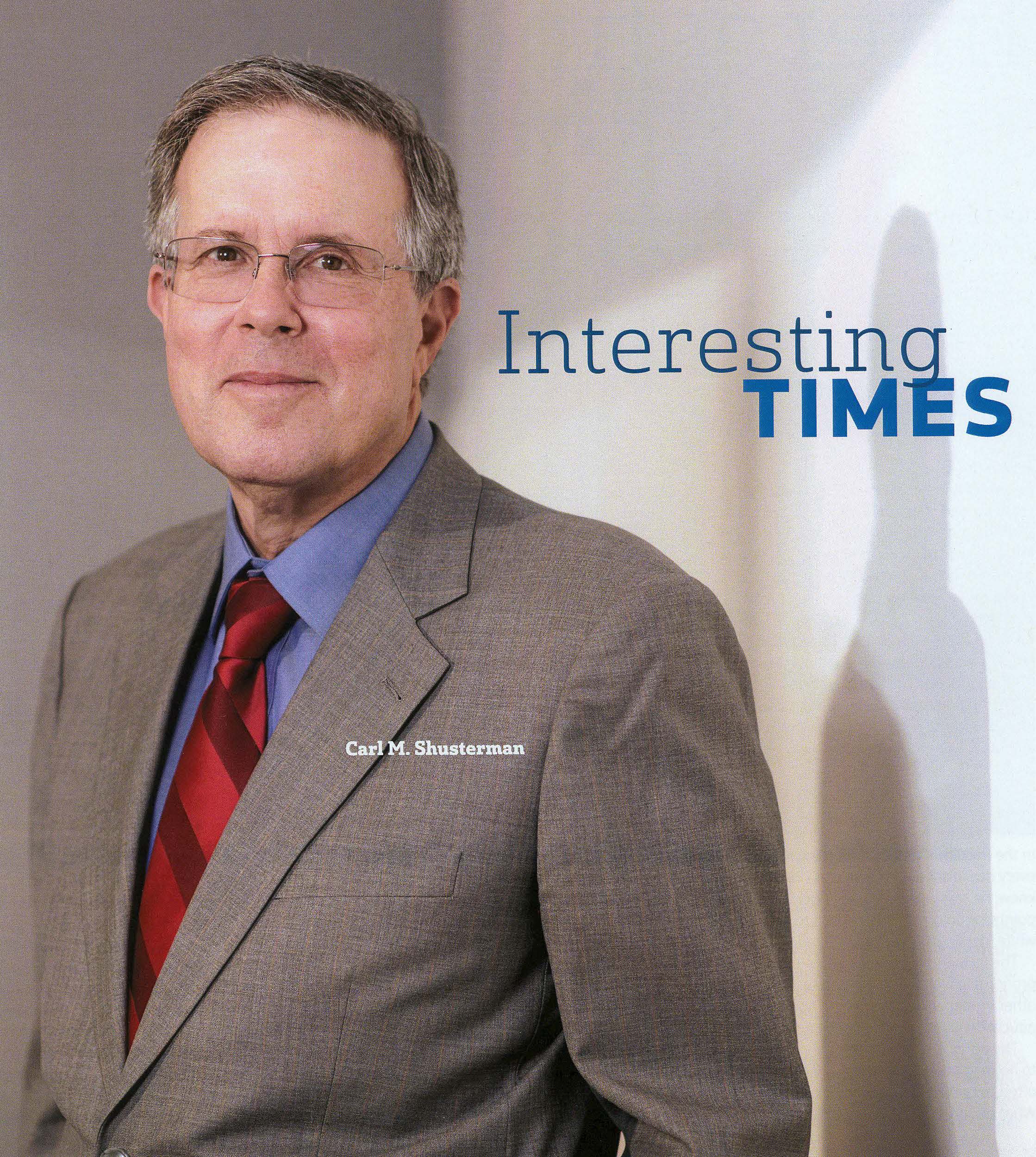 SHUSTERMAN'S IMMIGRATION UPDATE is the Web's most popular e-mail newsletter regarding U.S. immigration laws and procedures with over 40,000 subscribers located in more than 150 countries. It is written by a former INS Trial Attorney (1976-82) with over 30 years of experience practicing immigration law.
Published by the Law Offices of Carl Shusterman, 600 Wilshire Blvd, Suite 1550, Los Angeles, California, 90017. Phone: (213) 623-4592 x0.
Subscribe to our E-Mail Newsletter, join the conversation on our Immigration Facebook Page, follow our Blog Posts and subscribe to our "How-To" Immigration Videos.
Client Reviews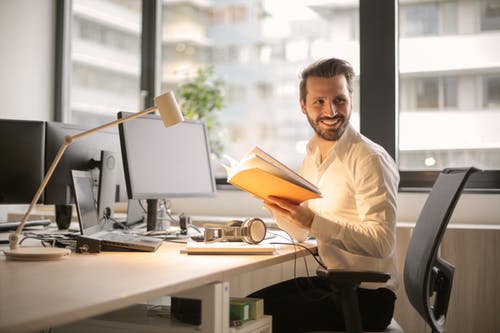 Outstanding Service
"I have been dealing with immigration lawyers for almost a decade. This office is by far the best office I have worked with."
- Faras Shakir, Detroit, Michigan
Read More Reviews
Zoom Consultations Available!
Newsletter US Immigration Update June 2003
This month's issue contains the following topics:
NEWS FLASHES:
Asylee Adjustment of Status– On May 27, the BCIS posted a notice on their web site requesting that asylees who filed their applications for adjustment of status on or before February 1, 1999 and who have not received an approval contact the National Customer Service Center to report any change of address. We link to this posting from our "Asylum" page at

https://www.shusterman.com/asylumusimmigration/#1

The sad fact is that although approximately 96,000 asylee adjustment applications are pending, the law permits only 10,000 asylees to adjust their status each year. If you are an asylee with a pending adjustment application, INS has done the math, and has sent us the following chart which estimates how many years it will take the agency to process an asylee adjustment application based on the date of filing (Warning: Do not click the following link it you take heart medication or are experiencing dizziness.):

https://www.shusterman.com/pdf/adjustmentofstatusforasylees2003.pdf

GAO Report on Combating Terrorism– On May 23, the General Accounting Office (GAO) issued a 274-page report entitled "Interagency Framework and Agency Programs to Address the Overseas Threat". Access the entire report at

http://www.gao.gov/new.items/d03165.pdf
or read the highlights at

http://www.gao.gov/highlights/d03165high.pdf

September 11th – The Office of the Inspector General (OIG) of the Department of Justice issued a report on June 2 entitled "The September 11th Detainees: A Review of the Treatment of Aliens Held on Immigration Charges in Connection with the Investigation of the September 11th Attacks". "While our review recognized the enormous challenges and difficult circumstances confronting the Department in responding to the terrorist attacks, we found significant problems in the way the detainees were handled," said Inspector General Glenn A. Fine. Read the full report at

http://www.usdoj.gov/oig/special/0603/full.pdf (Link is no longer operational.)

or the Press Release at

http://www.usdoj.gov/oig/special/0603/press.htm (Link is no longer operational.)

We link to all OIG reports regarding immigration from our "BCIS" page at

https://www.shusterman.com/uscitizenshipandimmigrationservices.html#4
1. July 2003 State Department Visa Bulletin
On June 10, we posted the July 2003 Visa Bulletin, the same day that the State Department posted the dates on their web site.
Movement in the worldwide family categories was slow. All of the worldwide family categories with the exception of the 3rd category (married sons and daughters of U.S. citizens) advanced between four and six weeks.
The Mexican categories either failed to move (2B category – unmarried adult sons and daughters of U.S. citizens), advanced slowly, or sprinted ahead over four months (3rd category – married adult sons and daughters of U.S. citizens).
As we reported last month, the June 2003 Visa Bulletin had warned that "The PHILIPPINES Family First (F1), Third (F3) and Fourth (F4) preference cut-off dates have moved forward very quickly during the past year. This has resulted in a significant increase in number use, and could require the retrogression of these cut-off dates as early as July".
As predicted, the Philippine family categories turned into a disaster area. The 1st, 3rd and 4th (brothers and sisters of U.S. citizens) all regressed between one and two years. Only the 2A and 2B categories (which are same as the worldwide categories) showed any forward movement.
The June 2003 Visa Bulletin also warned that "continued heavy applicant demand in the INDIA Family Fourth (F4) preference category is likely to require the oversubscription of this chargeability for July… Therefore, it will be necessary to establish a cut-off date in the F4 category, which is earlier than that of the Worldwide date. This action will be required to hold visa issuance within the annual numerical limits. This oversubscription will have no impact on visa availability in the India Employment categories, which will remain 'Current'."
Sure enough, the India 4th family-based preference category regressed over one year.
The Visa Bulletin creates false expectations. As long as a category advances less four weeks each month, the waiting period listed on the bulletin cannot be relied upon. Unless Congress acts to reform the family-based system, the 3.5 million persons waiting to immigrate to the U.S. based on approved family-based petitions should consider other options for immigrating.
All of the employment-based numbers remain current. The time to apply for your labor certification or visa petition is now.
2. Immigration Government Processing Times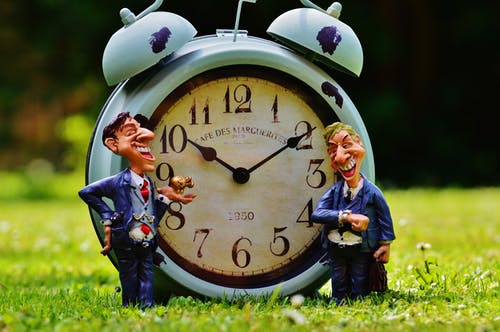 We link to the most recent immigration waiting times for each of the four USCIS Service Centers, the National Benefits Center and the Administrative Appeals Office. We also link to the processing times of all of the 83 USCIS District Offices and Sub-offices. We link to the Labor Department's page entitled "Processing dates for labor certification applications". Finally, we link to the State Department's "Visa Wait Times" page.
3. E-Filing Applications: How To Do & Is It for You?
On May 29, the BCIS (INS) started accepting two commonly-used forms online. The new system still has some snags and requires a personal appearance at a government office, but it is definitely a step in the right direction.
We link to all sorts of information about the new system including links to e-filing forms I-90 (Application for Replacement/Renewal of Green Card) and I-765 (Application for Employment Authorization) and a FAQ on E-Filing from our "BCIS" page at
https://www.shusterman.com/uscitizenshipandimmigrationservices.html#1a
What are the pros and cons of filing your immigration applications online?
For example, let's suppose that you are applying for adjustment of status. Should you submit your I-765 together with form I-485 or should you file it online?
Before the advent of e-filing, you had no choice. You would submit the I-765 together with the I-485. Now, you can file the I-485 by mail and the I-765 online. However, since the I-765 cannot be filed without an "A number", you cannot file the I-765 online until the I-485 is filed and you receive an A number from the BCIS.
Since the BCIS is not obligated to issue an EAD until 90 days following submission of form I-765, filing the I-485 by mail and the I-765 online could result in a delay in the issuance of the EAD.
On the other hand, once the original EAD has been issued, applying for a renewal of the EAD online may speed up the issuance of the new EAD since by that time, you already know your A number. BCIS will deduct your filing fee via electronic transfer from your savings or checking account from a U.S. bank. Credit card payments are not yet accepted. You should print out your receipt immediately and save a copy for your records.
E-filing should save most applicants from the necessity of standing in long lines at the BCIS office. It also insures that photographs and fingerprints will be correctly done and that applications will not be returned for corrections.
Make sure you are organized before you e-file your application. For example, you must be able to tell the BCIS how and when you entered the U.S., and for renewals, when you applied for your last EAD. Also, keep a copy of your banking information (address, routing and account numbers) nearby.
BCIS's e-filing system has a few quirks. For example, it will not work if your address includes a fraction (e.g. – 120 ½ Front Street). Similarly, unless your web browser is at least Internet Explorer 5.0 or Netscape 4.7, forget about e-filing. Also, remember that any supporting documents must be submitted to the BCIS by snail mail.
We have reproduced a sample of the BCIS screens which must be used to e-file form I-765 online at
https://www.shusterman.com/efile/ApplicantInformationPage1-I-765-BCIS.htm (Link is no longer operational)
Use this sample to see what information is required to complete the form online, and use the blue "back" and "continue" buttons to navigate from screen to screen. Although the sample screens are fillable, remember that this is only a sample. To actually submit form I-765 or form I-90 online, we link to the BCIS e-filing pages for these forms at
https://www.shusterman.com/uscitizenshipandimmigrationservices.html#1a
For both the I-765 and the I-90, once you have e-filed your applications, you must call the BCIS's National Customer Service Center at (800) 375-5283 (TTY 1-800-767-1833) to schedule an appointment at your local Application Support Center (ASC) to enable the BCIS to verify your identity and for you to provide your fingerprints, a photograph and your signature. A few ASCs do not participate with applicants who have e-filed their applications.
Most immigration law offices use case management software which allows immigration forms to be completed using existing client data. Unfortunately, at present, such software can not be used to e-file applications, although we expect this to be possible in the future.
Also, sometime after October 1, 2003, the online system will be expanded to include the following forms:
Form I-129 – Petition for Nonimmigrant Worker;
Form I-131 – Application for Travel Document;
Form I-140 – Immigrant Petition for Alien Worker;
Form I-539 – Application to Extend/Change Nonimmigrant Status;
Form I-821 – Application for Temporary Protected Status; and
Form I-907 – Request for Premium Processing
4. Obtaining Your Green Card through Labor Certification
(Second in a Series of Articles) Factors to be Considered before Submitting an Application for Labor Certification
Job Description. Carefully draft the job description to ensure it does not contain a combination of duties, restrictive or excessive requirements. Look at the Labor Department's Dictionary of Occupational Titles (DOT) and the Occupational Outlook Handbook (OOH) to determine reasonable requirements for the position. However, do not copy the Dictionary of Occupational Titles verbatim as this does not give a real picture of the alien's job duties.
Applicant's Qualifications. Ensure that the applicant is qualified for the position offered and provides documentary proof prior to filing.
Number of advertisements if filing an RIR. This varies from state to state. For example, both Massachusetts and Minnesota require a minimum of one newspaper ad (preferably two) for computer jobs and a minimum of two ads for non computer jobs, sufficiently spaced in time (at least one month apart).
Availability of acceptable recruitment documentation. Print Ad: The ad may be general or specific in nature. Salary listing is not required. Be careful how education, experience and skills requirements are presented. Ad content may be "real world," but should be sufficiently detailed so there is an obvious connection between the ad and the job described on the ETA-750A.Proof of publication: Proof may be the actual tear sheet with the name and date of the publication showing with the ad circled; or a photocopy of the newspaper/journal page with the name and date of the publication showing with the ad circled.Other acceptable recruitment sources:
Job fairs – flyer or some other valid documentation to show date of event and that employer took part in event.
College recruitment – flyer or some other valid documentation to show date of event and that employer took part in event.
Headhunters – signed statement from contracted headhunter and evidence from employer to substantiate that use is common to industry.
In-house recruiting staff – names, budget, schedule of activities.
In-house referral program – description of effectiveness.
Internet (job openings either on employer's web page or on other job bulletin boards) – date to show when job openings appeared; openings printed should have same job title or one very closely related to the job on form ETA-750A.
Listing in America's Job Bank at – Remember to show when the job was posted.
Next Month: Submitting an Application for Labor Certification
5. Immigration Trivia Quiz:
Quiz Removed.
6. Using §245(i) to Solve a Common Immigration Problem
Recently, a registered nurse in New York consulted with me about a common immigration problem.
She had originally entered the U.S. as a tourist and had applied to extend her stay. Unfortunately, her attorney had failed to submit her application for an extension of stay in a timely fashion, and it had been denied by the INS.
Now, she had recently passed the RN licensing examination, and had secured a job offer. Since her application had been denied over 180 days ago, if she left the U.S. to immigrate from abroad, she would be barred from returning to the U.S. for a minimum of three years. On the other hand, if she remained in the U.S., she would be barred from adjusting her status. She truly seemed to be in a "Catch-22" situation.
She consulted with the BCIS, her friends and a large number of immigration attorneys. Other than suggesting that she marry a U.S. citizen, no one had found a solution to her problem.
We were nearing the end of her consultation when I asked her if her parents had ever been in the U.S. She replied that her father was deceased, but that her mother would soon be immigrating to the U.S.? "On what basis?" I inquired.
She replied that her maternal grandmother was a U.S. citizen who had petitioned for her mother many years ago. We determined that the nurse was less than 21 years of age and unmarried when the petition was filed back in the 1980s.
"Eureka!" I exclaimed. "You qualify under §245(i) as the derivative beneficiary of an immigrant visa petition submitted prior to January 15, 1998. Therefore, you can immediately submit form I-485 (Adjustment of Status to Permanent Resident) and form I-765 (Application for Employment Authorization Document) along with your employer's visa petition."
We did so, and included an extra $1,000 in filing fees as required by §245(i). Yesterday, the nurse was issued an EAD by the BCIS.
For more information about §245(i), see our "Section 245(i) FAQ" at
https://www.shusterman.com/245ifrequentlyaskedquestions.html
7. Shusterman: 30 Years as a Lawyer & Still Looking Ahead
Carl Shusterman graduated from UCLA School of Law 30 years ago in June 1973. He started his career as an immigration attorney in 1976 as a General Attorney (Nationality) for the INS. He entered private practice in 1982. Mr. Shusterman is the webmaster of Shusterman.com which he started in 1995.
The following is a Q & A with Mr. Shusterman discussing his 30 years as an attorney, and looking to the future of immigration law:
Q. How did you get your start as an immigration attorney?
A. My father was a friend of the Chief Immigration Judge in Los Angeles. I was looking for a new job in 1975, the Judge gave me a recommendation, and by the next year, I was working as an attorney with the INS.
Q. How has the practice of immigration law changed since the 1970's?
A. Where do you want me to start? There were no Service Centers back then. In the early 1980s, attorneys used to line up at the local INS office every Wednesday with two "H-1" petitions apiece. They would be approved on the same day. Applications for adjustment of status were submitted to the local INS office and interviews were scheduled within 90 days. If you had a problem, you could usually get it resolved by a supervisor on the same day.
Q. What do you like most about being an immigration attorney?
A. I love living in a country that accepts more immigrants than all other countries put together. Both my wife and my son are immigrants. Speaking with immigrants on a daily basis and helping them solve their problems is very rewarding. I feel like a chess master who has 30 minutes to come up with a winning strategy for each person who consults with me. The more difficult a case is, the greater the challenge. Between the attorneys and paralegals in our office, we have a combined total of 100 years of experience. Once I establish a strategy for obtaining a temporary visa or a green card for a client, my attorneys and paralegals are successful over 95% of the time. This is an incredible success rate considering the difficulty of some of the cases we take on. We do not consider "no" to be an acceptable answer.
Q. Who are your typical clients?
A. Our clients are split fairly evenly between corporate entities and individuals. Our corporate clients include industrial and services companies, information technology firms, recruiters of all types, hospitals and a lot of old-fashioned brick and mortar operations. Our individual clients are just as diverse: investors, scientists, researchers, teachers, physicians, nurses, therapists, accountants, an occasional movie star, professional athletes and many average-Joes who marry persons born abroad.
Q. Why did you decide to start Shusterman.com and SHUSTERMAN'S IMMIGRATION UPDATE?
A. When I worked as an INS attorney, one of the first things that I noticed was that it was practically impossible for members of the public to obtain information about immigration laws and procedures. I approached the local school district and put together a program where volunteer INS attorneys would speak, answer questions and distribute forms at evening citizenship classes. Within a few months, the volunteer attorneys were speaking at virtually every citizenship class in Southern California. The program was featured on television and in the newspapers. However, as soon as I moved on to my next job, the program was discontinued. I started writing articles about immigration laws and procedures for small ethnic newspapers and in the general media, but not until the birth of the World Wide Web in the mid-1990s was it possible to share this information with persons all over the world.
I started Shusterman.com in 1995 and SHUSTERMAN'S IMMIGRATION UPDATE the next year.
Q. How many hours a week do you spend working on your web site and newsletter, and what keeps you motivated?
A. Usually, I spend about 30 hours per week working on my web site and newsletter, mostly in the evenings and on weekends. The quantity of immigration information on the web is increasing exponentially and the quality is improving as well.
The government web sites have improved so dramatically that I spend most of my time linking to new information rather than creating my own web pages. For example, we link to several hundred government forms posted on the BCIS, Labor Department, State Department and EOIR web sites.
For the first few years, I did not post my consultation intake sheet online. I considered this too commercial. However, in 1999, I did so, and today 99% of all persons who schedule legal consultations with me use the online form.
Updating the web site and writing my newsletter helps keep me up to date with all of the latest immigration laws, regulations and procedures.
Q. What is the future of the Web and immigration?
A. I believe that we are still in the initial stages of a process which will totally revolutionize how people immigrate to the United States. The BCIS has just started allowing persons to e-file I-90 and I-765 forms. Within the next few years, ALL immigration forms will be filed online. You will be able to track the status of your application with the BCIS and all other immigration-related agencies online. If you have a question, you will able to ask and receive an answer via e-mail.
If this seems hard to believe, consider that less than 10 years ago, most people visited travel agents or used the telephone to book hotels and flights; drove to stores to purchase computers, electronic equipment and greeting cards, and visited brokerage houses to trade stocks and bonds. Now, virtually all these activities can be accomplished, and usually are, online.
Q. With increased access to forms and information, do you think that immigration attorneys will go the way of the dinosaurs?
A. Hardly. As immigration laws continue to grow increasingly complex and the Assessment Notices and Requests for Evidence (RFEs) are mailed out by the tens of thousands, employers and potential immigrants will always need good attorneys. The Web has enabled companies and individuals to hire attorneys based less on their location, and more on their experience and qualifications. The majority of our clients are located outside of California.
8. Schedule of Upcoming Immigration Law Seminars
The following is a partial list of Immigration Seminars in which I am scheduled to participate during the next few months:
June 18-19 San Francisco, CA
Healthcare Staffing Summit
I will be speaking about "Immigration Policies and Procedures for Healthcare Workers: The Legal Prospective" on June 19 at 3:30pm
I will also participate in an "Overseas Recruitment/Immigration Clinic" on June 20 at 10:30am.
June 29 – July 2 San Antonio, Texas
American Health Lawyers Association – Annual Conference
My topic is "Immigration Issues in Recruiting Foreign Nurses and Physicians" on July 2 at 9:45am. The session will repeat at 1:30pm.
August 7 Los Angeles, CA
Immigration Law in the Workplace
My topics include "Labor Certification" and "Immigration Resources on the Internet".
August 17-20 Denver, Colorado
American Society for Healthcare Human Resources Administration (ASHHRA) – "Cultivating Our Human Capital"
My presentation is entitled "Immigration & Foreign Health Professionals – Is the Door Half Open, or Half Shut?"
September 4 Anaheim, California
California State Bar Association Annual Conference
"Immigration Law after September 11th"
October 16-17 San Antonio, Texas
University of Texas Law School Annual Conference
My presentation is entitled "Using the Web to Practice Immigration Law".
October 27 San Francisco, CA
Practicing Law Institute
9. Chat Schedule, Transcripts, Audios & Videos
Deleted
10. Answer to the May 2003 Immigration Trivia Quiz
Quiz Removed.
Carl Shusterman
Certified Specialist in Immigration Law, State Bar of California
Former U.S. Immigration & Naturalization Service Trial Attorney (1976-82)
Board of Governors, American Immigration Lawyers Association (1988-97)
Phone: (213) 623-4592 Fax: (213) 623-3720
Law Offices of Carl Shusterman, 600 Wilshire Blvd., Suite 1550
Los Angeles, California 90017
"Long term, the best solution is to grow our own technology work force, but it's going to take several years for us to generate the number of computer people we need. In the meantime, we need the H-1B program."
– Representative Lamar Smith (R-TX), May 2003
Newsletter US Immigration Update June 2003 – Quick Links
About Us
Back Issues of Our Newsletter
Citizenship
Client Testimonials
Forms Download
Green Cards
Job Search
PERM
Processing Times
Schedule a Legal Consultation
Subscribe to Our Newsletter
Success Stories
Temporary Visas
Visa Bulletin
Disclaimer: This newsletter is not intended to establish an attorney-client relationship. All information contained in this newsletter is generalized. Any reliance on information contained herein is taken at your own risk.