Volume Eleven, Number Seven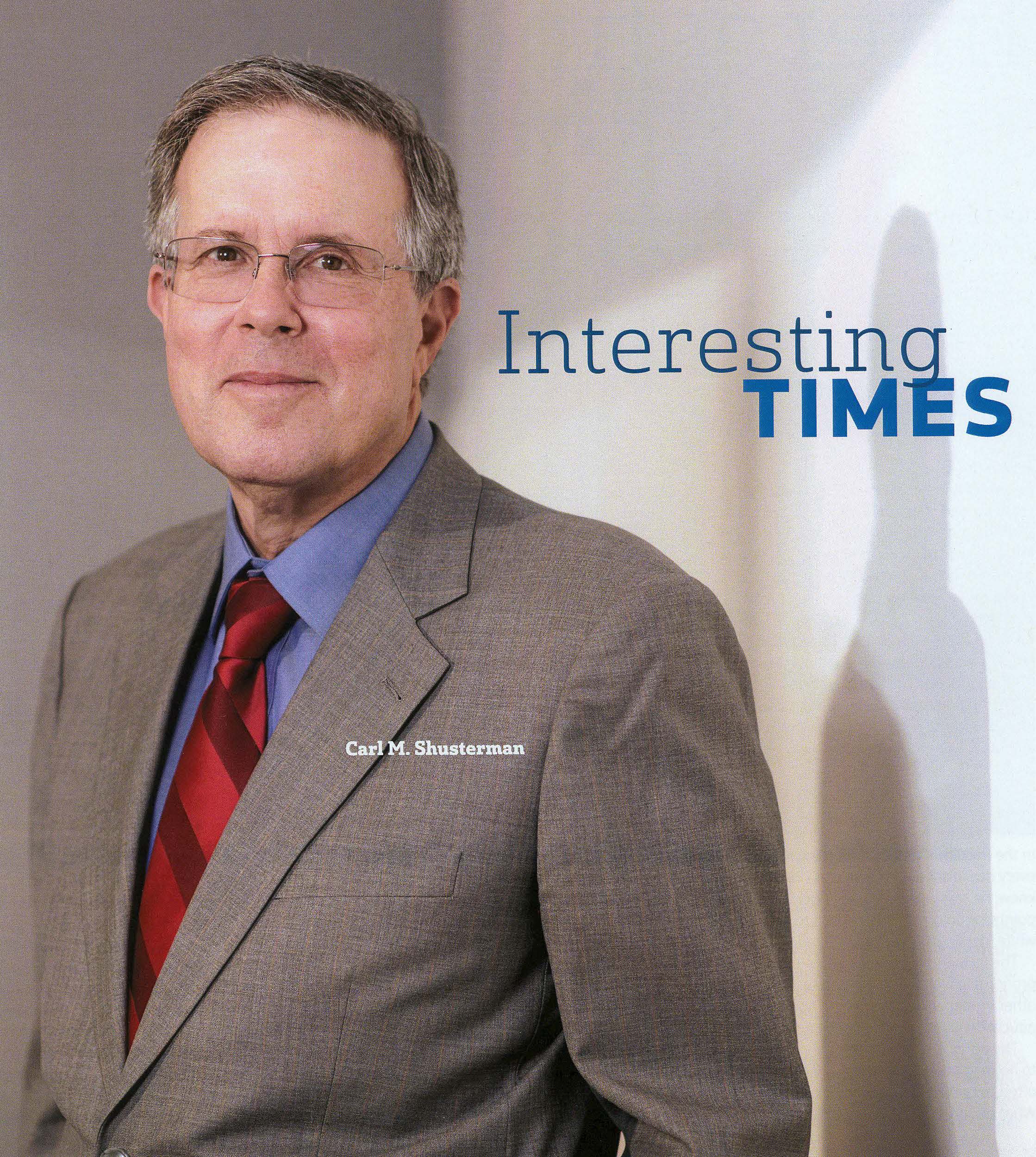 SHUSTERMAN'S IMMIGRATION UPDATE is the Web's most popular e-mail newsletter regarding U.S. immigration laws and procedures with over 40,000 subscribers located in more than 150 countries. It is written by a former INS Trial Attorney (1976-82) with over 30 years of experience practicing immigration law.
Published by the Law Offices of Carl Shusterman, 600 Wilshire Blvd, Suite 1550, Los Angeles, California, 90017. Phone: (213) 623-4592 x0.
Subscribe to our E-Mail Newsletter, join the conversation on our Immigration Facebook Page, follow our Blog Posts and subscribe to our "How-To" Immigration Videos.
Client Reviews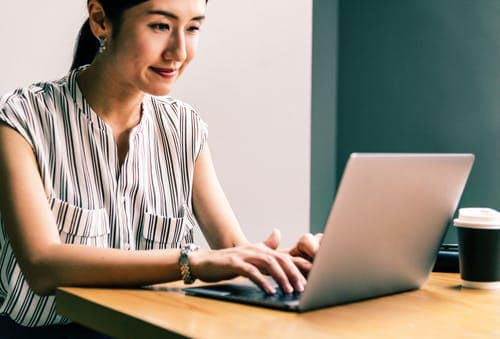 Very Efficient and Professional!
"I would like to thank the team of Carl Shusterman's Office who took care of my application for naturalization. Everything went well and very fast! Very efficient and professional!"
– Jennie Kil, San Francisco, CA
Read More Reviews
Zoom Consultations Available!
Newsletter US Immigration Update August 2006
TABLE OF CONTENTS:
1. Comprehensive Immigration Reform: Running Out the Clock
2. Green Cards through Investment in Approximately One Year
3. H-1B: What You Can Do to Raise the Cap
4. Success Story: Circumventing the Three-Year Bar
5. Immigration Trivia Quiz: Republicans for Immigration Reform
6. Immigration Government Processing Times
7. Wikipedia: An Online Encyclopedia Which Includes Immigration
8. Schedule of Upcoming Immigration Law Seminars
9. Chat Schedule, Transcripts, Audios & Videos
10. Winner of the July 2006 Immigration Trivia Quiz
NEWS FLASHES:
Bar Register of Preeminent Attorneys – How do go about choosing an immigration attorney to represent you? References are important. So are the attorney's fees. Location is not as important as most people assume. Most attorneys and corporate counsel consult with the "bible" of attorneys, the prestigious Martindale-Hubbell Legal Directory. They will consider only attorneys who possess a "AV" rating, "A" for the highest competence and "V" for the highest ethical values. When an attorney has received an "AV" rating for five or more years, he or she is eligible for inclusion in the "Bar Register for Preeminent Attorneys".This is an honor that few immigration attorneys in the United States have ever achieved. We are pleased and proud to announce that we have been awarded this honor once again. Please see
DV-2007 Lottery Results – On July 18, the State Department posted the number of "winners" from countries eligible for the DV-2007 Green Card Lottery online. Natives of the following countries were not eligible to participate in DV-2007: Canada, China (mainland-born, excluding Hong Kong S.A.R., and Taiwan), Colombia, Dominican Republic, El Salvador, Haiti, India, Jamaica, Mexico, Pakistan, the Philippines, Poland, Russia, South Korea, United Kingdom (except Northern Ireland) and its dependent territories, and VietnamIn Africa, the countries with the most winners were Nigeria (9,849), Egypt (7,229) and Ethiopia (6,871). In Asia, the big winner was Bangladesh (5,901). In Europe, the Ukraine topped the list at 7,205. Only one country in North America is eligible for the lottery, the Bahamas (12) while in Oceania, the leading country was Australia (532). In South America, Central America and the Caribbean, the leader was Peru (1,274). It is important to note that while the State Department notified 100,000 "winners", the law provides that only 50,000 persons may obtain green cards through the lottery annually. Our advice is to retain the best attorney you can find, and apply for your green card as soon as your number allows you to do so. Qualifying numbers for each region are announced in the State Department's monthly Visa Bulletin.We link to the State Department's list of "winners" per country from our "Lottery" page at

https://www.shusterman.com/greencardlottery.html

Privacy concerns prohibit the State Department from releasing the names of the winners. If you have not received a notice in the mail, chances are that you did not win. Try again this November!

EADs – On July 28, the CIS announced that starting on October 1, local offices will no longer accept applications for Employment Authorization Documents (EADs). Even now, applicants should submit applications for EADs, on form I-765, directly to the appropriate Service Center or the Chicago Lockbox as indicated in the filing instructions. Applicants for replacement of expiring EADs should submit their I-765s at least 100 days before the expiration of their current EADs. We link to the CIS notice from our "Green Card" page at
Letters – For almost 25 years, we have been in the business of helping people achieve their dreams. Even after our clients pay their fees, we often receive flowers and gifts and many beautiful thank you cards. Here is a special one that we received the day after July 4th from a client whose case was especially difficult:
Hello Carl,I honestly don't know where to begin, but I should definitely start by saying THANK YOU.As you are aware, I was recently sworn in as a U.S. Citizen. I can truly say that next to marrying my wife and the birth of my children, it was the best day of my life.I applied for my PASSPORT right after the ceremony on site and received it in the mail a few days ago. My family and I plan to visit my parents and other relatives in Canada in the next two weeks.What an amazing journey it's been over the last 12 years of knowing you and your firm. You, your attorneys and your staff have been very good to my family and me. Never judging me, but always being encouraging and optimistic. I just wanted to let you know I appreciate everything from the bottom of my heart. From you meeting with me for the first time in 1994, to attorney David Neal attending my green card hearing with me in 1995, to attorney Amy Prokop assisting with the preparation of my naturalization documents and her letter to the DRE, and attorney Ellen Lee attending my naturalization hearing with me and doing a lot of work behind the scenes even after. I say thank you to you all and my God bless you.Sincerely,
(Name omitted for privacy reasons) and Family
Temporary Protected Status (TPS) for Somalis Extended – The Department of Homeland Security has announced an 18-month extension of Temporary Protected Status (TPS) for nationals of Somalia until March 17, 2008.Read the Press Release at

http://www.uscis.gov/graphics/publicaffairs/newsrels/Somalia_TPS_060727.pdf (Link no longer operational)

Or read the Questions and Answers at

http://www.uscis.gov/graphics/publicaffairs/questsans/Somalia_TPS_060727.pdf  (Link no longer operational)

USCIS Today – We link to the most recent issue of "USCIS Today", CIS newsletter, from our "CIS" page at

https://www.shusterman.com/uscitizenshipandimmigrationservices.html#2A

Visa Bulletin – To view the August 2006 Visa Bulletin, see our "Visa Bulletin" page at

https://www.shusterman.com/statedepartmentvisabulletin/

The EB-2 category for persons born in India became unavailable when the EB-3 category for Indians retrogressed two weeks. Many of the family- based categories also retrogressed including the worldwide 1st preference category (unmarried adult sons and daughters of U.S. citizens) which backlogged another three years.
1. Comprehensive Immigration Reform: Running Out the Clock
Will there be a comprehensive immigration reform law enacted this year?
We think not.
To explain why, a little background is in order:
In December 2005, most of the Republicans in the House of Representatives passed an "enforcement-only" bill (H.R. 4437) which increases the size of the Border Patrol, the number of ICE agents and builds a wall along hundreds of miles of the U.S.-Mexican border. Illegal aliens would be declared "felons".
Would they all be rounded up and jailed? Would taxpayers be forced to pay more taxes to construct and man thousands of new prisons? The bill does not say. Certainly this is a "tough" bill, but is it a "smart" one? The bill was passed without a single legislative hearing. So much for consulting the experts.
Then, in May 2006, after weeks of spirited debate, the Senate passed the "Comprehensive Immigration Reform Act of 2006" (S.2611), also without the benefit of legislative hearings. The Senate bill also contains tough enforcement provisions, but does not include the "felony" provision. Furthermore, it attempts to address what to do about the millions of undocumented workers in the U.S., and creates both a legalization and a guest worker program.
Normally, representatives from the Senate and the House of Representatives would now be meeting to iron out differences between the two bills, and send a compromise bill to President Bush for his expected signature.
Instead, House leaders announced that they would spend the summer holding "public" hearings (at which the public is not allowed to testify). Most of the hearings are devoted to "informing" the public how bad the Senate bill is, and how its legalization provisions amount to an "amnesty", the vilest word in the immigration dictionary these days. The House hearings are a complete circus, with Democrats and even an occasional Republican Congressman charging that they are politically motivated. Don't take our word for this. Watch the WebCast of the House Immigration Subcommittee's hearing of July 18 which we link to from both our "Audio" page at
https://www.shusterman.com/audiosvideoswebcastsusimmigration.html#3
and our "Immigration Legislation" page at
https://www.shusterman.com/legislationusimmigration
Listen carefully to the comments of Rep. Flake (R-AZ) and Rep. Berman (D-CA) to get the flavor of the hearing in case you don't have the time to view the entire hearing.
Representative Berman states the proponents of the House bill are simply trying to "run out the clock" so that no immigration bill will reach the President's desk before the November election. We think that the Congressman remarks are right on the money.
Senator Arlen Specter (R-PA), the Chairman of the Senate Judiciary Committee, in response to the House hearings, is holding his own series of hearings across the country illustrating the need for comprehensive immigration reform.
Will the United States cease to exist if Congress fails to agree on compromise immigration legislation this year? Clearly not. However, what about those people who are "playing by the rules" who both houses of Congress claim to be concerned about?
The 65,000 H-1B cap was reached in late May and even the 20,000 H-1B cap for persons with advanced degrees from U.S. universities was reached before the end of July.
The employment-based quotas have retrogressed severely. It now takes over five years for a foreign-born professional under the EB-3 category to become a permanent resident. As long as our country can not produce its own scientists, engineers, teachers, physicians and nurses, does it make sense to impede foreign-born persons in these needed occupations from immigrating to the U.S.? We think not.
Amendments to "must-pass" appropriations bills, sometime after the November elections, may provide the solution to fixing our broken legal immigration system. Solving the problem of illegal immigration may have to be postponed until next year at the earliest. What a shame!
In the meantime, we will concentrate on reporting upon what the Congress is doing with regard to repairing our broken legal immigration system.
To view the House bill (H.R.4437), the Senate bill (S.2611) and the bipartisan SKIL bill, see our "Immigration Legislation" page at
https://www.shusterman.com/legislationusimmigration
AILA attorneys who are interested in helping to fix our broken immigration system make wish to start by watching an online slide show prepared by AILA's Jennie Levy at
https://www.shusterman.com/aila-ppt.html (Link no longer operational.)
2. Green Cards through Investment in Approximately One Year
One of the fastest ways to secure permanent residence in the United States is through an investment in a "Regional Center" program.
While the waiting times for persons in the family-based categories range from 5 to 22 years, and those in the employment-based categories continue to retrogress, the EB-5 investor category is becoming more and more of an attractive option.
The EB-5 investor category has been "current" (no backlog) since its inception in 1990. Many people assume that this is a category for millionaires only or that they will have to quit their jobs and establish a business enterprise with 10 employees in order to qualify.
Neither of these common misconceptions is true.
In the mid-1990s, the INS created the Regional Center investment program which is ideal for inactive investors, retirees and other potential immigrants due mainly to the "indirect employment" feature of the program. The investor may be a "limited partner" and 10 employees may be hired by the general partner under the less restrictive "indirect employment creation" clause which allows the investor to qualify for a green card without personally hiring 10 persons. The investor need not even reside in the same part of the U.S. where the investment is located.
For example, the investor can place $500,000 in a real estate limited partnership. The money invested may either be the investor's own funds or may be in the form of a loan or a gift.
After the investor completes a thorough business and financial due diligence analysis of the viability of the business opportunity, the investment is made and an EB-5 petition is submitted to the CIS. The processing time from submission to approval averages only three months.
Once the petition is approved, if the investor resides abroad, he applies for a green card at the U.S. Embassy or Consulate in his country. If he resides in the U.S., he applies for adjustment of status. In either case, the average processing is approximately nine months.
As in a marriage case, the green card is conditional and expires in two years. About three months before the expiration of the two-year period, the investor must submit a petition to the CIS to confirm that the funds are still in place and the employment requirement has been maintained. After verifying this, the CIS issues the investor permanent residence status.
All in all, the entire process takes approximately 3 1/2 to 4 years. Once an investor has a permanent green card, he is free to sell his stake in the investment if he wishes.
As with other U.S. immigration visas, investors need to take into account U.S. and foreign tax and other business and personal planning considerations.
We link to a list of regional centers approved by the Immigration Service as well as to the web sites of regional centers located in California, Pennsylvania, South Dakota and Washington State from the navigation bar near the top of our home page at
Simply place your cursor on the words "Green Cards" and a drop-down menu will appear. Drag your cursor down to the words "Through Investment" and a sub-menu will appear which will allow to you to access the list of the approved regional centers and four web sites of approved centers.
As the employment and family-based categories become increasingly backlogged, we have had many persons schedule telephonic and in-person legal consultations with us to discuss how to achieve permanent residence through the EB-5 regional center program.
If you wish, you may schedule a consultation with us by clicking on
https://www.shusterman.com/schedule-immigration-consultation/
and following the instructions.
3. H-1B: What You Can Do to Raise the Cap
Before 1990, there was no cap on the number of H-1B workers who could enter the U.S. And, surprisingly, the system worked well. The free market determined how many H-1Bs professionals were hired by American companies each year.
The Immigration Act of 1990 changed all of that. Suddenly, only 65,000 H-1B professionals could enter the U.S. each year, and for a maximum of six years.
As the economy began to heat up, and the demand for professional workers increased, the 65,000 cap was reached prior to the end of the fiscal year on October 1st. I remember being interviewed for a story on the front page of the Wall Street Journal when the quota was reached 30 days prior to the end of the year.
The computer industry was successful in raising the cap twice, first to 115,000 and then to 195,000. However, a couple of years ago, the cap fell to 65,000 which is an unreasonably low number in today's growing economy. Congress stepped in and added 20,000 more numbers for persons with advanced degrees in the U.S., but it was too little, too late.
This year, the 65,000 cap was reached in late May, over four months BEFORE the beginning of the fiscal year. And the 20,000 cap was reached in July, two months before the start of the new fiscal year.
This is an unmitigated disaster for both H-1B professionals and American employers who desperately need their services. Hi-tech companies have no choice but to outsource their work thereby destroying American jobs in the process. Hospitals and school districts, who can't outsource their work are in big trouble, and it's the American students and patients who will suffer.
Fortunately, a few farsighted legislators have proposed bills in both the Senate and in the House of Representatives to increase the 65,000 cap to 115,000 immediately, and to increase the cap automatically by 20% whenever it is reached in the previous year. The 20,000 cap would be reserved for persons with advanced degrees from foreign universities while persons with advanced degrees in science, technology, engineering and mathematics from U.S. universities would be exempt from the cap.
Intel, Microsoft and hundreds of other employers are pushing for these changes in the law.
What can you do to help raise the H-1B cap?A lot! And it's quick, easy and very effective.
If you are pressed for time, go to
http://capwiz.com/aila2/issues/alert/?alertid=5183421&type=CO (Link no longer operational)
and use the sign-on letter prepared by the American Immigration Lawyers Association.
Of course, it carries even more weight if you write a personalized letter to your Senators and Representatives supporting H-1B cap reform. You can find their addresses, e- mail and snail mail, on our "Immigration Legislation" page at
https://www.shusterman.com/legislationusimmigration.html
When political leaders feel the heat, they often see the light. Together, we can make a difference.
4. Success Story: Circumventing the Three-Year Bar
An experienced and innovative immigration attorney should aspire like the ancient alchemists to turn lead into gold. What are we talking about, you are probably wondering? Let me explain:
Near the end of April 2005, a couple from South America had a consultation with me, and told me about their dilemma. They had entered the U.S. as visitors, changed to working status and overstayed for seven months.
Then, one lucky day, they were selected as winners of the DV- 2006 Green Card Lottery.
Since they were illegally present in the U.S., was there any way that they could adjust their status without leaving the country? After verifying that they could not adjust their status under section 245(i), I answered their question in the negative.
Could they simply return to their country when their lottery number was reached? We calculated that this would not occur until the spring of 2006. Since they had overstayed since September 2004, this would mean that they would have accumulated over 18 months of "unlawful presence" in the U.S. Anyone with more than 12 months of unlawful presence is subject to a 10-year bar to returning to the U.S.
What, they asked, would happen if they returned to their country immediately, had their interview in the spring of 2006, and returned with immigrant visas? Not so fast, I replied. They had already accumulated over 180 days of unlawful presence in the U.S., and if they simply hopped on a plane back to their country, they would still be barred from returning to the U.S. for three years. The problem is that lottery winners must reenter the U.S. as immigrants before the end of the government's fiscal year (September 30) or lose their fleeting chance to obtain a DV green card. This is the rather sad immigration version of the Cinderella story: the coach turns into a pumpkin at the first stroke of midnight, but there is no glass slipper or handsome prince to insure a happy ending.
The couple looked at each other and sighed. Apparently, they had heard the same sad story from one attorney after another. Therefore, they looked a bit shocked when I informed them that there was a way for them to become green card holders through their winning lottery ticket.
There is a little-known exception to the three-year bar, I began. If you simply leave the U.S. after accumulating 180 days of unlawful presence, you cannot return for three years. However, if you are ordered by an Immigration Judge to leave "voluntarily", the bar does not apply.
Therefore, we decided to get the Immigration Service to issue a Notice to Appear before an Immigration Judge as soon as possible. At the master calendar hearing, we readily agreed that the couple was removable from the U.S. and requested that the Judge grant them 60 days of voluntary departure. They appeared before the Judge with their bags packed, and voluntary departure order in hand, boarded a jetliner back to their own country. There they waited until this spring for their appointment at the U.S. Embassy.
Despite our attorneys arming them with every possible Immigration Service and State Department memorandum bearing on their situation, the Consular Officer who interviewed them denied their applications for immigrant visas on the grounds that they were subject to the three-year bar to returning to the U.S. Unhappy ending? Not so fast!
After a few weeks of follow-up telephone calls, e-mails and faxes by our attorneys, the Consular Officer consulted the Bible of the State Department, the Foreign Affairs Manual (FAM), and scheduled another appointment for our clients. This time, the interview ended with smiles all around as immigrant visas were awarded to our clients. We received an e-mail from them yesterday, and expect a phone call from them once they reach the U.S. later this week.
What enabled us to turn lead into gold for our clients? A combination of knowing the law and the FAM, a willingness to take a calculated risk, and following through with the Embassy.
5. Immigration Trivia Quiz: Republicans for Immigration Reform
Quiz Removed
6.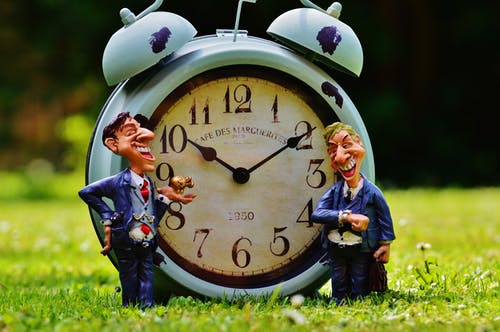 We link to the most recent immigration waiting times for each of the four USCIS Service Centers, the National Benefits Center and the Administrative Appeals Office. We also link to the processing times of all of the 83 USCIS District Offices and Sub-offices. We link to the Labor Department's page entitled "Processing dates for labor certification applications". Finally, we link to the State Department's "Visa Wait Times" page.
7. Wikipedia: An Online Encyclopedia Which Includes Immigration
We are always happy to find another web site with useful information about immigration, especially when the site is constantly updated and expanded.
One such site is the Wikipedia, an online encyclopedia, available in various languages including English, Spanish, Japanese, French, German, Polish, Dutch, Swedish, Italian and Portuguese. The number of entries currently available in English exceeds 1.2 million and is increasing daily.
Unlike an encyclopedia, anyone can create and edit an article for the Wikipedia.
We spent a few hours looking for topics related to U.S. immigration, and we created our own "Wikipedia" page for our readers. Our Wikipedia page is divided into the following major subheadings:
Immigration
Government Agencies
Temporary Visas
Permanent Residence
Citizenship
Immigration Laws
Pending Legislation
Immigration History
Our new Wikipedia page is located at
https://www.shusterman.com/wikipediaimmigration.html
Try it! You'll like it!
8. Schedule of Upcoming Immigration Law Seminars
September 20
San Diego, California
Healthcare Staffing Summit
Topic: "Keys to Success in International Recruiting"
September 22-23
San Antonio, Texas
University of Texas Law School, 30th Annual Conference
Los Angeles, California
National Business Institute: Lux Summit Hotel Bel-Air,
Immigration and Employment: Legal Aspects of Hiring Foreign Workers
Nashville, Tennessee
American Society for Healthcare Human Resources Administration (ASHHRA),
42th Annual Conference and Exposition
9. Chat Schedule, Transcripts, Audios & Videos
Deleted
10. Winner of our July 2006 Immigration Trivia Quiz
Quiz Removed
The following is the winning answer:
Dear Mr. Shusterman,
On November 12, 1954, New York's main immigration control centre, Ellis Island, shut down. The unfortunate person referred to in the question was a Norwegian merchant seaman named Arne Peterssen who was an enemy merchant seaman interred there during the Second World War.
I am a computer games programmer living in the UK with my fiancée who is a pediatrician. We are hoping to move to the west coast of the US permanently in about 2 year's time, initially on H1-B visas.
I solved your quiz via a bit of clever googling :) I love your newsletter – it's so informative and the quiz is always good fun!
Yours,
Duncan Adamson
Congratulations, Duncan!
Carl Shusterman
Certified Specialist in Immigration Law, State Bar of California
Former U.S. Immigration & Naturalization Service Trial Attorney (1976-82)
Board of Governors, American Immigration Lawyers Association (1988-97)
Phone: (213) 623-4592 Fax: (213) 623-3720
Law Offices of Carl Shusterman, 600 Wilshire Blvd., Suite 1550
Los Angeles, California 90017
"Our immigration system has been in disarray for so long there are generations of families with legal and illegal members. Some families have parents here illegally and children that are American citizens. Some husbands are illegal while the wives are legal. More importantly, there are many members of our military, particularly young Hispanic Marines, serving in Iraq and Afghanistan who are legal citizens by virtue of being born in America. They have chosen to fight and die for our country. Creating felons out of their parents, illegally in the country, is not the way to thank them for their service, and will not make America a better place."
– Senator Lindsey Graham (R-SC)
Newsletter US Immigration Update August 2006 – Quick Links
About Us
Back Issues of Our Newsletter
Citizenship
Client Testimonials
Forms Download
Green Cards
Job Search
PERM
Processing Times
Schedule a Legal Consultation
Subscribe to Our Newsletter
Success Stories
Temporary Visas
Visa Bulletin
August 1, 2006
Disclaimer: This newsletter is not intended to establish an attorney-client relationship. All information contained in this newsletter is generalized. Any reliance on information contained herein is taken at your own risk.