Volume Nine, Number Eight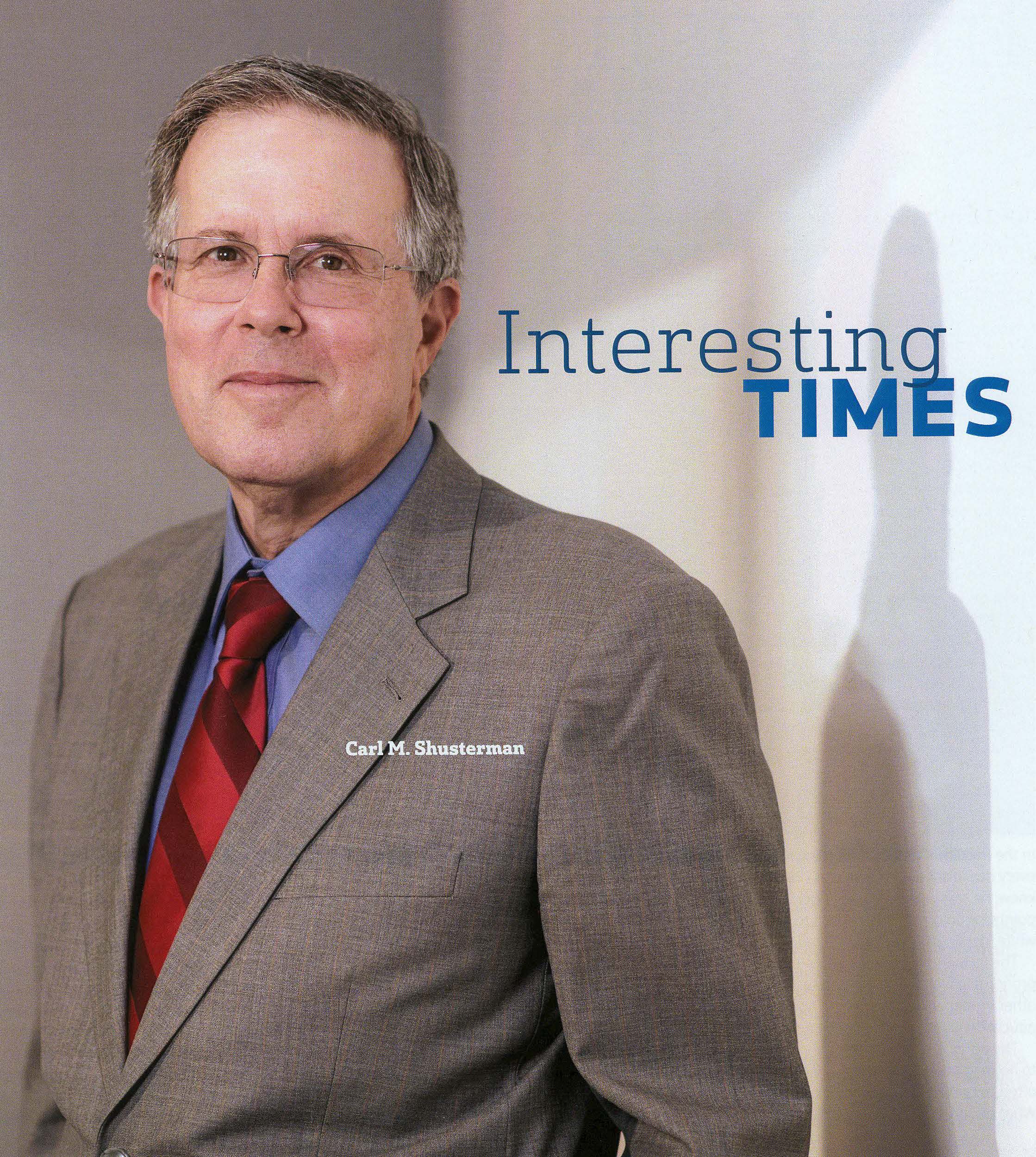 SHUSTERMAN'S IMMIGRATION UPDATE is the Web's most popular e-mail newsletter regarding U.S. immigration laws and procedures with over 40,000 subscribers located in more than 150 countries. It is written by a former INS Trial Attorney (1976-82) with over 30 years of experience practicing immigration law.
Published by the Law Offices of Carl Shusterman, 600 Wilshire Blvd, Suite 1550, Los Angeles, California, 90017. Phone: (213) 623-4592 x0.
Subscribe to our E-Mail Newsletter, join the conversation on our Immigration Facebook Page, follow our Blog Posts and subscribe to our "How-To" Immigration Videos.
Client Reviews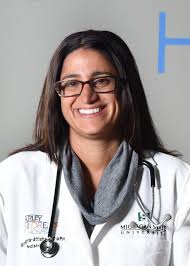 The Best Lawyer!
"I had the best experience working with Law Offices of Carl Shusterman. The staff is very professional, trustworthy, responsive, knowledgeable and helpful."
- Dr. R. Khan, Boston, Massachusetts
Read More Reviews
Zoom Consultations Available!
Newsletter US Immigration Update August 2004
TABLE OF CONTENTS:
NEWS FLASHES:
Biometric Passports– On August 9, President Bush signed legislation (H.R.4417) which will delay by one year the requirement that persons who enter the U.S. under the Visa Waiver Program do so using biometric passports. The new deadline is October 26, 2005. We link to the State Department Press Release at

http://www.state.gov/r/pa/prs/ps/2004/35066.htm (Link no longer operational)

At present, U.S. passports are not biometric.

Business Immigration Newsletter– Periodically, the American Immigration Lawyers Association (AILA) publishes "Connect!" a newsletter devoted to business-related immigration developments. We link to this newsletter from

https://www.shusterman.com/toc-busimm.html (Link is no longer operational.)

Expedited Removal Expanded– Back in 1996, a new immigration law (IIRAIRA) was enacted which provides that certain "arriving aliens", persons at ports of entry, who could not demonstrate that they were admissible to the U.S. could be summarily removed from the country without all that fuss and bother which comes from having a hearing in front of an Immigration Judge. It was a little like allowing a cop on the beat to make the arrest, find the person guilty and carry out the sentence. The law also delegated to the Executive Branch of government, the authority to expand who is subject to expedited removal. On August 11, DHS's bureau of Customs and Border Protection (CBP) did just that. Instead of limiting expedited removal to those folks at a port of entry, hearings before a Judge will no longer be required for persons apprehended within 100 miles of a land border (e.g., San Diego and Buffalo) who cannot prove to the CBP agent that they have been continuously present in the U.S. for a minimum of 14 days, and who the agent believes are not in possession of proper immigration papers or have misrepresented a material fact. Although the regulation provides for a 60-day comment period, it became effective immediately.There are some exemptions: persons who express a "credible fear" of persecution in their countries, U.S. citizens, lawful permanent residents, refugees and asylees. Also, to the great consternation of the restrictionist lobby, the expanded version of expedited removal will not apply to Mexicans and Canadians. The DHS's rationale for expanded expedited removal is that most persons who are apprehended and released on bond fail to appear for their court hearings. We link to the new regulations at

https://www.shusterman.com/pdf/expedite81104.pdf

and to a practice advisory about the new regulations issued by the American Immigration Law Foundation (AILF) entitled "DHS Announces Unprecedented Expansion of Expedited Removal to the Interior" from our "Deportation" page at

Family-Based Immigration– On July 15, the USCIS issued a "Notice to All Customers with a Pending I-130 Petition." The notice announced that the agency would only approve (or deny) a family-based petition when a visa number becomes available. For example, if you are a U.S. citizen and have submitted a petition for your brother, under existing quotas, his visa number will not become available until around the year 2016 (2026 if your brother was born in the Philippines). See the latest Visa Bulletin at

https://www.shusterman.com/statedepartmentvisabulletin/

The USCIS will, however, accept your petition, cash your check and issue a receipt. The agency will concentrate its energies on more urgent matters. Does this sound like some kind of scam? Probably, but before you e-mail a complaint to your Member of Congress, we wish to inform you that in many cases, the new system could actually work in your, and your brother's, best interests. We will explain why in an upcoming newsletter. In the meantime, read the USCIS notice which we link to from our "Green Card" page at

Labor Department Issues Backlog Reduction Rule– On July 21, the DOL published an interim rule to reduce the backlog of 310,000 pending applications for Alien Labor Certifications over the next two years. The rule, which is scheduled to become effective on August 20 would centralize the processing of existing applications. We link to the interim rule from our "Labor Department" page at

https://www.shusterman.com/departmentoflaborusimmigration.html#4

Mexican Border Crossing Cards (BCC's)– In lieu of a visa, Mexican citizens who wish to visit an area close to the U.S.-Mexican border are permitted to apply for a BCC which allows them to visit the U.S. for a maximum of 72 hours. In an interim regulation published on August 13, the Department of Homeland Security has lengthened the maximum duration of stay to 30 days. These visitors must stay within 25 miles of the border if they are visiting California, New Mexico or Texas, or 75 miles if they are visiting Arizona.
Photo Requirements– The Immigration Service requires photographs to be submitted to obtain a variety of immigration benefits. New photograph requirements became effective on August 2, and will become mandatory on September 1, 2004. We link to the USCIS Press Release at

http://www.uscis.gov/files/pressrelease/04_08_02photo_release.pdf

and to the USCIS Informational Flyer at

http://www.uscis.gov/files/form/m-603.pdf (link is no longer operational)

Temporary Protected Status (TPS)– On August 6, the Department of Homeland Security (DHS) announced that it would extend TPS for nationals of Somalia to September 17, 2005. The re-registration period began on August 6 and ends on October 5, 2004. We link to the DHS Press Release at

http://www.aila.org/content/default.aspx?bc=1016%7C6715%7C12053%7C26284%7C26316%7C33246

We also link to DHS's FAQ at

http://www.aila.org/content/default.aspx?bc=1016%7C6715%7C12053%7C26284%7C26316%7C33246

For general information about TPS, see our "Asylum" page at

Visa Waiver Program– Persons visiting the U.S. from any of 27 (mostly European) countries where a visitor's visa is not required are permitted to remain in the country for a maximum of 90 days. Sometimes, a person overstays this period for a week or two. Whenever he or she returns to the U.S., sometimes he or she could be handcuffed, detained and deported. To some, this seems a bit nasty for such a small infraction. On August 12, Customs and Border Protection (CBP) Commissioner Robert Bonner ordered his port directors and supervisors to lighten up ("enforcement must be tempered by common sense"), and where the person has only one violation and is not a threat to the U.S. to grant them a one-time parole.
Washington Update– Every few weeks, the American Immigration Lawyers Association (AILA) publishes its "Washington Update" which brings readers the most up-to-date news about legislation, regulations, congressional hearings and other immigration-related developments from inside the Beltway. We link to "Washington Update" from

https://www.shusterman.com/toc-advocacy.htm (Link is no longer operational.)
1. September 2004 State Department Visa Bulletin
As of today, the State Department has still not released the September 2004 Visa Bulletin. As soon as they do, we promise to post them online at
https://www.shusterman.com/statedepartmentvisabulletin/
2. Immigration Government Processing Times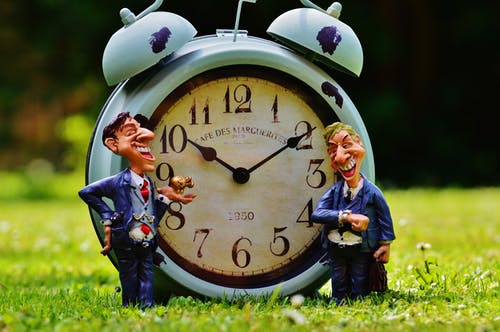 We link to the most recent immigration waiting times for each of the four USCIS Service Centers, the National Benefits Center and the Administrative Appeals Office. We also link to the processing times of all of the 83 USCIS District Offices and Sub-offices. We link to the Labor Department's page entitled "Processing dates for labor certification applications". Finally, we link to the State Department's "Visa Wait Times" page.
3. USCIS Announces Three New Immigration Benefits
The Immigration Service (USCIS) has announced the implementation of three new benefits for would-be immigrants: (1) The elimination of the one-year maximum validity period of work permits (EADs); (2) A regulation permitting certain F-1 students and J-1 exchange visitors to remain in status while they request that their status be changed to H-1B on October 1; and (3) The expansion of the InfoPass online appointment system nationwide.
EAD Rule:On July 30, the DHS issued an interim final regulation which removes the maximum one-year validity period for most Employment Authorization Documents (EADs). Instead, the rule gives the USCIS a list of criteria from which to determine the duration of an EAD. Suffice to say that these criteria would allow the agency to issue a 3-year EAD for an applicant for adjustment of status pending at a Service Center. Assuming that the applicant's spouse and three teen-aged children were also applying for adjustment of status, the old system would have required each person to apply for an EAD on three separate occasions, for a total of 15 applications. Each application would require submission of filing fees, issuance of receipts, possible RFEs, security checks, and ultimately the issuance of an EAD. The new rule would allow the Service Center to rid themselves of the necessity of adjudicating these extra 10 applications, and instead devote their energies to reducing the three-year backlog of pending adjustment applications.The rule specifies that EADs based on pending asylum applications be issued for a maximum of five years "unless otherwise appropriate." The USCIS web site indicates that 160,000 adjustment applications based on asylum were pending as of March 1, 2004. Since only 10,000 asylees may be granted adjustment of status annually, the 5-year limitation is clearly inadequate.We have posted the complete text of the new EAD regulations online on our "Green Card" page at

https://www.shusterman.com/greencards/#2A

Comments on the rule must be submitted on or before September 30. They may be submitted electronically to rfs.regs@dhs.gov Be sure to include "CIS No. 2152-01" in the subject box.

"Cap Gap" Regulation for F's and J's Changing Status to H-1B:On July 23, the DHS posted a notice in the Federal Register permitting certain F students and J exchange visitors whose status was due to expire prior to October 1, 2004 and who filed timely applications for a change of status to H-1B by July 30, 2004 to be deemed to remain in status until their applications were approved, assuming that they did not otherwise violate their nonimmigrant status.The notice applies equally to F-2 and J-2 dependents. However, it is not applicable to J exchange visitors who are not students or who are subject to the two-year home residency requirement.One wonders why the DHS waited until late July to issue this notice when the H-1B cap was reached in February 2004? Also, why did the notice only give students and exchange visitors five days to submit the change of status applications? How about change of status applications which were submitted and denied by the USCIS on behalf of F and J visa holders prior to the issuance of the rule? A government memo issued on August 8 gives employers until August 23 to submit Motions to Reopen (or forever hold their peace).
InfoPass To Go National– In 2003, in order to eliminate the lines of persons seeking information that have traditionally snaked around Immigration Service offices, the USCIS introduced the InfoPass online appointment system in Miami. In 2004, the system was expanded to Los Angeles, Dallas, New York City, on August 5 to Pittsburgh and Philadelphia and on August 9 to New Jersey and Buffalo, New York. Now the agency has announced plans to expand InfoPass to all its District Offices by September.We also link to the InfoPass system which is available in over a dozen languages. Simply click the blue button entitled "InfoPass" near the top of homepage.Kudos to the USCIS for this significant improvement in customer service.
4. Lottery "Winners" Announced – Now Comes the Hard Part
When the State Department announced, on August 18, 2003, that the next Green Card Lottery would be exclusively online, we did not mince any words in criticizing this decision as elitist. See our article entitled "DV-2005 Green Card Lottery: You Must File Online" in the September 2004 issue of SHUSTERMAN'S IMMIGRATION UPDATE at
https://www.shusterman.com/newsletterusimmigrationseptember2003.html#4
In fact, we regarded this as an evil plot to all-but-eliminate lottery applications from persons residing in third-world countries.
On July 25, 2004, the State Department announced the "winners" of the DV-2005 Visa Lottery. The number of applicants fell as we had predicted from 11 million to 5.9 million.
However, the countries with the largest number of "winners" were pretty much the same as for the DV-2004 lottery: Nigeria (6,725), Poland (6,211), Egypt (6,070), Ethiopia (6,060), the Ukraine (5,861), Morocco (5,298), Bulgaria (4,068), and Ghana (3,974).
While the names of the lottery winners are strictly confidential, we link to the State Department's official results of the DV-2005 Visa Lottery from our "Green Card "Lottery" page at
https://www.shusterman.com/greencardlottery.html
We continue to believe that it is a waste of your money to pay someone to submit a lottery application on your behalf. See our free, online chat entitled "How to Enter the Green Card Lottery… Without Paying an Attorney" which we link to from our "Lottery" page.
However, the situation completely changes when you are notified that you are a "winner". The State Department mails out 100,000 letters to "winners" even though only 50,000 persons may obtain permanent residents through the lottery during the year.
If you obtained a "winner" letter, this is the time to hire the best attorney you can find to make sure that your letter turns into a green card!
5. Immigration Trivia Quiz: America's Immigrant Olympians
Quiz Removed
6. VisaScreen Requirement Postponed for Certain TN's
As we predicted in the July 2004 issue of SHUSTERMAN'S IMMIGRATION UPDATE, the government postponed the healthcare certificate ("VisaScreen") requirement for certain foreign-born workers.
On July 22, the Department of Homeland Security (DHS) published an "interim final" regulation in the Federal Register. The rule postpones the VisaScreen requirement for Canadian and Mexican nurses, occupational therapists, physical therapists, medical technicians and technologists, physicians assistants, speech language pathologists and audiologists who were licensed and working in the U.S. in Trade NAFTA (TN) status prior to September 23, 2003. They are allowed to work in the U.S., enter and reenter the U.S. and obtain extensions of stay, change their employers and status until July 25, 2005.
We commend the DHS for the timely issuance of this rule. Without this extension, several thousand nurses who cross the Canadian border daily to work in hospitals in Michigan, New York, Washington and a number of other border states would be lost to the American healthcare system, much to the detriment of U.S. patients.
Written comments regarding the regulations may be submitted to DHS at rfs.regs@dhs.gov on or before September 20, 2004. Be sure to include "BCIS No. 2320-04" in the subject line of your e-mail.
We have some suggestions: Why limit the postponement to Canadians and Mexicans? What about healthcare workers born in other countries? Also, why limit the rule solely to TNs? Persons in H-1B and H-1C status could also benefit from an extension. And why not end the ridiculous requirement that workers educated and licensed in the U.S. obtain healthcare certificates?
As we have been saying for the past eight years, Congress needs to reevaluate the VisaScreen requirement. Our country is in dire need of more nurses and other healthcare professionals. Having both a private agency and 50 state license boards certifying the credentials of foreign-born workers is a waste of time and resources.
We hope that the next Congress will revisit this issue. And while they are at it, they should restore a temporary visa category for RNs. See our testimony before the Senate Immigration Subcommittee at
https://www.shusterman.com/video/carlsenate.ram (Link no longer operational)
7. A Guide to Avoiding Scams and Getting Your Green Card
On August 5, the Federal Trade Commission (FTC) released its Consumer Fraud Study. It showed that 25 million persons in the U.S. were victims of scams during the past year.
"We found that American Indians and Alaskan Natives, African Americans, and Hispanics are more likely to be victims of fraud than non-Hispanic whites," said Howard Beales, Director of the FTC Bureau of Consumer Protection. "These findings will help us fine-tune our Hispanic Law Enforcement and Outreach Initiative, and explore additional opportunities to target frauds aimed at communities which are at risk."
The FTC's press release is online at
http://www.ftc.gov/opa/2004/08/fraudsurvey.htm
Persons seeking immigration benefits including work cards and permanent residences are particularly vulnerable to scam artists. Even sophisticated employers are often ill-informed about U.S. immigration laws.
Notaries and so-called "immigration consultants" often engage in a variety of fraudulent activity including submitting sham asylum, family-based and employment-based petitions and applications. Some team up with sleazy attorneys to represent their victims in front of Immigration Judges and the Board of Immigration Appeals.
Desperate people do desperate things. Millions of persons risk their lives to enter the U.S. in pursuit of the American dream. Over the years, immigration attorneys have helped many of these people to become permanent residents, but legal restrictions permit most illegal immigrants from obtaining green cards.
Now, there is a Spanish-language television show which capitalizes on the hopes of persons seeking permanent residence in order to make a buck. The contestants eat live worms and scorpions and perform dangerous feats in the hope of legalizing their status. The winner gets an immigration attorney's services for one year to assist them in obtaining their goals.
How twisted and sad! As I told a reporter for the Los Angeles Times who interviewed me about the show, persons qualify for permanent residence because they have either strong family ties in the U.S. or possess scarce job skills. There is no way to get a green card by eating worms. We link to the newspaper story in the Times at
http://www.americas.org/item_15886 (Link no longer operational)
The next week, I was interviewed by CNN about the TV show.
It is disappointing to me that after a lifetime of trying to educate the public about U.S. immigration laws and procedures, so many persons still waste their hard-earned money and risk life and limb on immigration scams.
Here are a few tips for those wishing to obtain a green card without the necessity of eating a single worm ;-)
Read our web site, particularly our page entitled "How to Obtain a Green Card" at
Subscribe, and tell your friends to subscribe, to our free e-mail newsletter at
Read the article "How to Find a Damn Good Immigration Attorney" on the About.com web site at

http://immigration.knowitallmall.com/library/weekly/aa122299a.htm?once=true& (Link no longer operational)

Before selecting an attorney, read his or her biography online at http://www.lawyers.com

Several states (California, Florida, North Carolina and Texas) have lawyers take examinations and give references before designating them as Certified Immigration Specialists. For example, the State of California allows you to search for a Certified Specialist in Immigration and Nationality Law, by county, at

http://calbar.ca.gov/state/calbar/calbar_generic.jsp?cid=11584 (Link no longer operational)
8. Schedule of Upcoming Immigration Law Seminars
September 30 – October 2
New York City, New York
AILA Global Immigration Summit
My topic will be "Global Competition for Doctors and Nurses."
October 25-26
San Francisco, California
Practicing Law Institute
37th Annual Immigration and Naturalization Institute
My Topic will be "Current Issues in Naturalization and Citizenship."
November 4-5
Scottsdale, Arizona
The American Organization of Nurse Executives (AONE)
"Getting It Right: Foreign Educated Nurse Recruitment"- I am honored to have been selected to be the keynote speaker of the conference.
9. Chat Schedule, Transcripts, Audios & Videos
Deleted
10. Winner of the July 2004 Immigration Trivia Quiz
Quiz Removed
Here is the winner's answer:
Dear Mr. Shusterman,
Name of the Actress: Sarah Jones
Name of Her Current Production: Bridge & Tunnel
How Does This Relate to The Immigration Trivia Quiz:
In this show, directed by Tony Taccone, Sarah Jones speeds through 14 characters, introducing audiences to a collection of immigrants who have come together for a poetry slam. Ms. Jones gives off the impression of a crowded room of lively loudmouths dying to get something off their chests. With a dry sense of humor and a deep sense of empathy, she creates her own self-contained world of eccentrics who riff on pop culture, often make bad jokes and serve up unsentimental personal confessions. Many New Yorkers use the term "bridge and tunnel" as a slur, but in this show it refers to the connective tissue between people of wildly different backgrounds. Ms. Jones has been working on this project for about three years, conducting discussions with members of the Border Patrol, illegal aliens and random people on the subway, among others. While her monologues are not taken verbatim from interviews – they do come from her subjects' personal experience.
About Myself: My name is Kay Tanapongtham. I am from Bangkok, Thailand. I moved to the United States in 1995 as a student. I currently live in Los Angeles, CA and work as a Tax Accountant in a firm located in downtown LA. I am still holding an H-1B visa and hope to change my status to permanent resident soon. I enjoy many activities mostly outdoors. I have subscribed to your newsletter and visited your website regularly for as long as I remember, which might very well be in 1995! I use your website for everything related to immigration laws and updates. As a potential immigrant, I use this website to keep track of the current development in immigration laws and what it would impact me. Your website is by far the best!!
How I Solved the Quiz: With help from many friends who want me to win this trivia quiz so I would receive a consultation with Mr. Shusterman!!!
Best regards,
Kay Tanapongtham
— Congratulations, Kay! I look forward to speaking with you,
August 22, 2004
Carl Shusterman
Certified Specialist in Immigration Law, State Bar of California
Former U.S. Immigration & Naturalization Service Trial Attorney (1976-82)
Board of Governors, American Immigration Lawyers Association (1988-97)
Phone: (213) 623-4592 Fax: (213) 623-3720
Law Offices of Carl Shusterman, 600 Wilshire Blvd., Suite 1550
Los Angeles, California 90017
"To announce that there must be no criticism of the president, or that we are to stand by the president, right or wrong, is not only unpatriotic and servile, but is morally treasonable to the American public."
– Theodore Roosevelt (1918)
Newsletter US Immigration Update August 2004 – Quick Links
About Us
Back Issues of Our Newsletter
Citizenship
Client Testimonials
Forms Download
Green Cards
Job Search
PERM
Processing Times
Schedule a Legal Consultation
Subscribe to Our Newsletter
Success Stories
Temporary Visas
Visa Bulletin