Volume Seven, Number Eight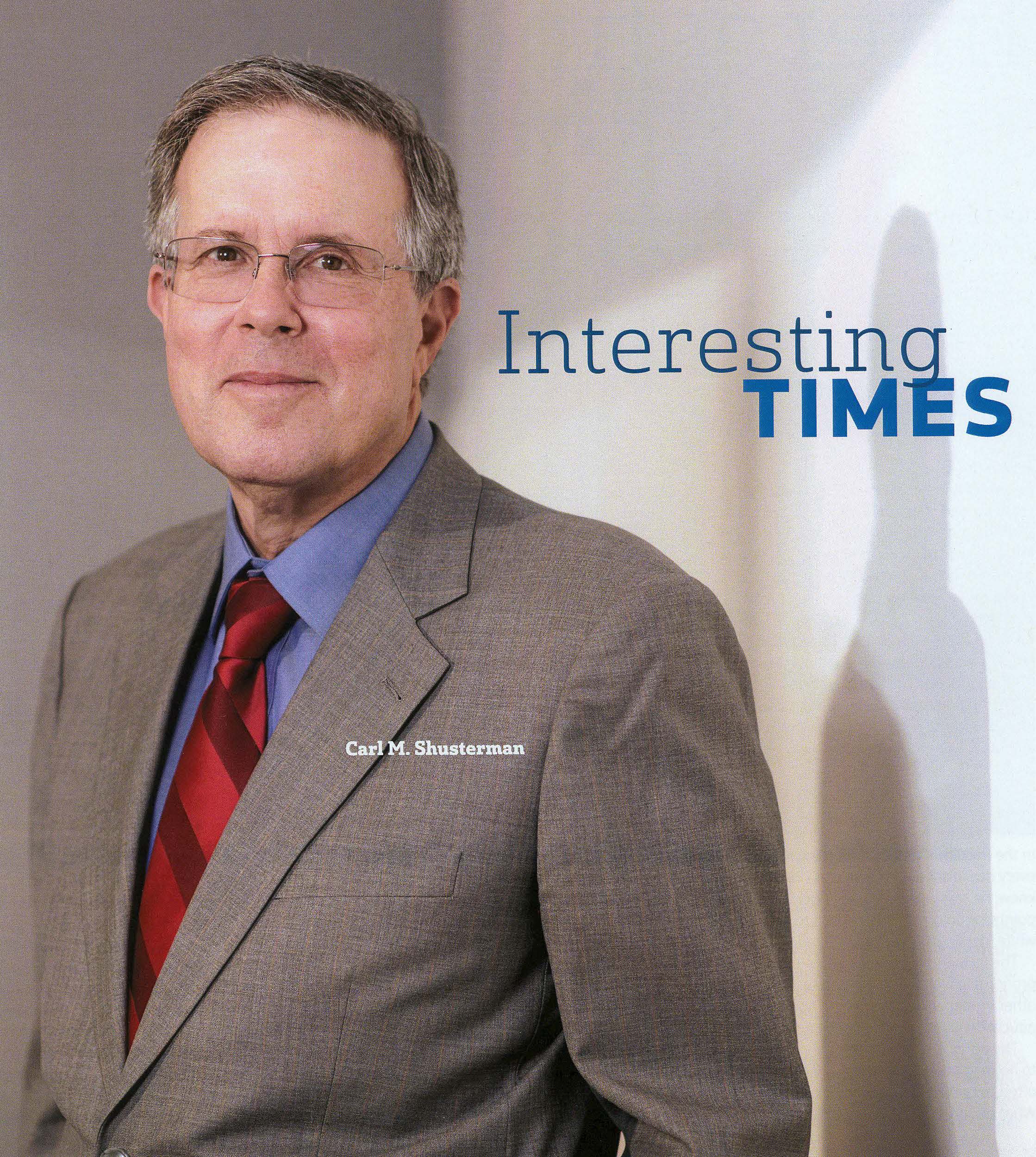 SHUSTERMAN'S IMMIGRATION UPDATE is the Web's most popular e-mail newsletter regarding U.S. immigration laws and procedures with over 40,000 subscribers located in more than 150 countries. It is written by a former INS Trial Attorney (1976-82) with over 30 years of experience practicing immigration law.
Published by the Law Offices of Carl Shusterman, 600 Wilshire Blvd, Suite 1550, Los Angeles, California, 90017. Phone: (213) 623-4592 x0.
Subscribe to our E-Mail Newsletter, join the conversation on our Immigration Facebook Page, follow our Blog Posts and subscribe to our "How-To" Immigration Videos.
Client Reviews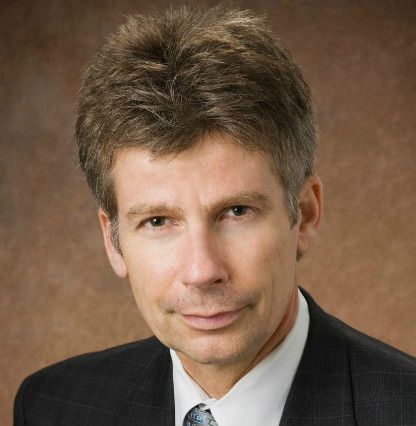 Highly Competent Legal Services
"I work with Merritt Hawkins, the largest physician search firm in the United States. For over 20 years, we have partnered with The Law Offices of Carl Shusterman, which assists us in obtaining visas for the many international physicians we recruit. Mr. Shusterman and his staff have been an indispensable resource of expertise, allowing us to recruit international doctors in the most efficient manner possible on behalf of our clients."
- Phil Miller, Merritt Hawkins, Dallas, Texas
Read More Reviews
Zoom Consultations Available!
Newsletter US Immigration Update August 2002
TABLE OF CONTENTS:
1. September 2002 State Department Visa Bulletin
2. Immigration Government Processing Times
3. Legislation: President Signs Child Status Protection Act
4. Did You Report Your Address Change To The INS? Gotcha!
5. Immigration Trivia Quiz: Say You'll Change The Constitution
6. INS Approves Concurrent Filing for I-140s and I-485s
7. Federal Appeals Court Swamped With New Immigration Cases
8. Schedule Of Upcoming Immigration Law Seminars
9. Chat Schedule, Transcripts, Audios & Videos
10. Answers To The July 2002 Immigration Trivia Quiz
NEWS FLASHES:
Amnesty – A bill proposing an "earned legalization" program was introduced in the House of Representatives by Minority Leader Richard Gephardt. It is not expected to emerge from committee during this legislative session.
Border Enforcement Report– In the past decade, the Congress has authorized over $20 billion to add several thousand extra border patrolmen to guard our border with Mexico.The question is whether all this extra enforcement money is actually resulting in a decrease in the number of persons who have entered the U.S. illegally.The Public Policy Institute of California issued a report in July which concludes that where jobs are at stake, immigrants almost always find a way to cross the border. The INS vehemently disputes this, and points to decreased numbers of apprehensions during the past three years.We link to the report on our "Immigration Organizations and Reports" page at  https://www.shusterman.com/immigrationorganizations/
Congressional Race: John Courage vs. Lamar SmithI confess to a love-hate relationship with Congressman Lamar Smith (R-TX), the former Chairman of the House Immigration Subcommittee (1996-2002), and still an influential member of the Subcommittee.When the Wall Street Journal reprinted a portion of a speech that I made in 1996 which was critical of a anti-immigration law largely authored by Smith and his colleagues which was enacted a few months earlier, (See https://www.shusterman.com/immigrationushistory Smith wrote a letter to the newspaper criticizing both me and the Journal and referring to us as "open border" advocates. In response, immigration attorneys around the country faxed me copies of the Smith's letter and scrawled words like "Congratulations! and "Good work! Although I am not nearly so altruistic to sacrifice my livelihood by advocating open borders, I will always be grateful to Rep. Smith for criticizing me by name.To me, Smith is a captive of the anti-immigrant fringe who would like immigrants to do the work in the U.S. by day, and be back in Mexico before dark. I am sure that his continued presence in the House of Representatives causes much torment to President Bush in his efforts to woo the Hispanic vote.This year, Smith is faced by a formidable challenger who makes no secret of his strong pro-immigration views. John Courage is a Vietnam-era veteran who has taught special education in inner-city schools for the past decade.Courage echoes the words of former President Ronald Reagan, another strong supporter of immigration:"Humans are humans. We all wish for a better life for our families and children. The blood that has soaked into the earth of foreign lands while defending our freedom is all of one color. We are unique…we are a country founded on immigration. We are a country of immigrants. That is what makes us strong. That is what allows us to move forward. This is the American way!"
DV-2004 Visa Lottery – The application period for the DV-2004 Visa Lottery begins at noon on October 7, 2002 and continues until noon November 6, 2002.
H-1B Petitions Decrease – The INS reported that from October 1, 2001 to June 30, 2002, only 60,500 H-1B petitions were approved. This represents over a 50% decline in approvals from last fiscal year when 130,700 H-1B petitions were approved during the first nine months. About half of all H-1B workers are employed by the computer industry. The fall-off in H-1B hiring shows that, contrary to what opponents of the program have been stating, employers do not prefer H-1B workers over U.S. workers. When business is off, H-1B workers are at least as likely as U.S. workers to get the axe.
Nurses I – Recently, the California Board of Registered Nurses (BRN) jettisoned its policy of allowing RNs to obtain licenses upon passage of the NCLEX exam and presentation of the federal taxpayer identification number of their prospective employers. The BRN now insists that every nurse produce a social security number even though the Social Security Administration does not permit a nurse with a non-working visa to obtain such a number. Unfortunately, the INS continues to deny I-140 petitions for nurses who have passed the NCLEX licensure examination even as it approves I-140s for nurses who have passed the CGFNS test, an examination which merely predicts whether a nurse will be able to pass the NCLEX. How's that for logic?
Nurses II– Against all odds, we constantly bring up the idea of restoring a temporary visa program for registered nurses. See our recent Letter to the Editor of "Regional Review", a magazine published by the Federal Reserve Bank in Boston at https://www.shusterman.com/pdf/registerednurseshortage802.pdf (PDF File)
Police Enforcement of Immigration Laws I– On July 2, Attorney General Ashcroft signed a Memorandum of Understanding (MOU) with the State of Florida that would permit 35 state and local law enforcement officers to perform certain immigration enforcement functions. The MOU, which sets forth the terms and conditions of the pilot project, will remain in effect through 9/1/03. The complete text of the memorandum is available at  https://www.shusterman.com/pdf/mou702-police.pdf   (PDF File)
Police Enforcement of Immigration Laws II– On July 24, the Justice Department issued a regulation implementing INA section 103(a)(8), which permits the Attorney General to authorize any state or local law enforcement officer, with the consent of those whose jurisdiction the individual is serving, to perform certain functions related to the enforcement of the immigration laws during the period of a declared "mass influx of aliens." See the complete text of the regulation at  http://www.shusterman.com/pdf/massinflux.pdf  (PDF File)
September 11th– On August 2, Federal Judge Gladys Kessler ordered the government to release the names of over 1,200 person who were detained as part of the post-September 11 terrorist investigation, and the names of their attorneys. The names must be released within 15 days unless (1) the detained person requests that his name not be made public or (2) the government demonstrates that the person is a material witness. Of course, the government may appeal the judge's order, and request a stay of the order until the appeal is decided. You can read the complete text of the Judge's order on our "September 11th" page at  https://www.shusterman.com/september11immigration.html  and scrolling down to "Federal Courts".
Temporary Protected Status
On July 22, the Justice Department has announced a one-year extension of Temporary Protected Status (TPS) for qualified nationals of Montserrat, until August 27, 2003.
1. September 2002 State Department Visa Bulletin
On August 9, we posted the September 2002 Visa Bulletin, before the State Department posted the dates on their web site.
Considering that September is the cruelest month for the visa numbers, this September was better than most. The worldwide 1st preference category (unmarried, adult sons and daughters of U.S. citizens), after regressing in the spring, moved forward nine months. The worldwide 2A preference category (spouses and unmarried children of permanent residents) and the 2B category (unmarried sons and daughters of permanent residents) both moved forward four weeks. The worldwide 3rd preference category (married sons and daughters of U.S. citizens) advanced five weeks while the 4th preference category (brothers and sisters of U.S. citizens) moved ahead eight weeks.
Most of the Mexican and Philippine categories also advanced with the exception of Mexican 3rd which joins Mexican 1st and 2B in becoming unavailable.
The Visa Bulletin creates false expectations. For example, a U.S. citizen parent of a single adult son or daughter is led to believe that his or her child will be able to immigrate in a little less than three years since the priority date, as of May 2002 (before its recent regression) for the worldwide family-based 1st preference category was March 1, 1999. The unfortunate reality is that the there has been no forward movement in this category since November 2000. The parents and children should be informed of this fact, and advised either to seek other means to immigrate or to reconcile themselves to the fact that they will have to live their lives in different countries.
Unless Congress acts to reform the family-based system, the 3.5 million persons waiting to immigrate to the U.S. based on approved family-based petitions should consider other options for immigrating.
All of the employment-based numbers remain current. The time to apply for your labor certification or visa petition is now. We predict that sometime this year, visa numbers for persons born in India, China and possibly the Philippines will again begin to backlog.
The September 2002 Visa Numbers can be found at
https://www.shusterman.com/statedepartmentvisabulletin/
For an explanation of what the categories, dates and symbols listed below mean, see
https://www.shusterman.com/greencardsthroughrelatives.html
Check the State Department's official version to see complete information about the movement of family, employment and lottery numbers, at
http://travel.state.gov/visa_bulletin.html (Link is no longer operational.)
2. Immigration Government Processing Times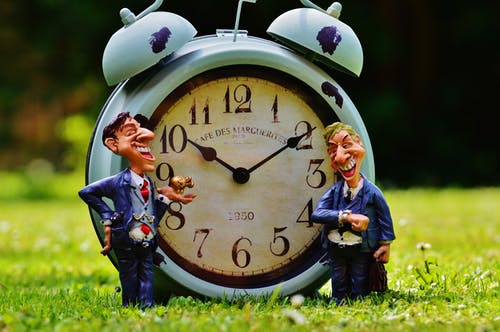 We link to the most recent immigration waiting times for each of the four USCIS Service Centers, the National Benefits Center and the Administrative Appeals Office. We also link to the processing times of all of the 83 USCIS District Offices and Sub-offices. We link to the Labor Department's page entitled "Processing dates for labor certification applications". Finally, we link to the State Department's "Visa Wait Times" page.
3. Legislation: President Signs Child Status Protection Act
One of the biggest tragedies in immigration law is when a family achieves permanent residence after a long wait, but one of their children has reached adulthood and is no longer eligible for immigration benefits.
Now, a law has been enacted to remedy this problem.
On August 6, President Bush signed the Child Status Protection Act (H.R.1209) into law. The bill was co-sponsored in the House of Representatives by Rep. George Gekas (R-PA) and by Sheila Jackson-Lee (D-TX). The chief sponsor of the bill in the Senate was Senator Dianne Feinstein (D-CA).
The new law seeks to eliminate family separation based upon a child turning 21 years of age before qualifying for permanent residence, and having to endure years of separation from his or her family.
I will never forget the time that a U.S. army veteran came to see me the day after he naturalized as a U.S. citizen. "I'd like to get a green card for my daughter", he told me. Soon enough, I learned that his daughter would have her 21st birthday a few weeks later. If she did not enter the U.S. as a permanent resident before her birthday, her status would automatically convert from an "immediate relative" (no backlog) to the family-based first preference category (a backlog of many years). Fortunately, we asked for expedited processing of both her visa petition and her application for an immigrant visa, and both the INS and the U.S. Embassy abroad obliged. When she entered the U.S. just days prior to her 21st birthday, I waited for her at the airport to make sure that she was admitted to the U.S. as a permanent resident that day. With the passage of the Child Status Protection Act, this type of nail-biting, photo-finish should become a thing of the past.
The immigration laws provide that an unlimited number of minor children of U.S. citizens can receive permanent resident visas in a year. However, only a limited number of green cards are available for the adult children of citizens. If a U.S. citizen parent petitions for a green card for a child before the child turns 21, but the INS doesn't process the adjustment of status application until after the child turns 21, the family is out of luck. The child goes to the end of a long waiting list. The Child Status Protection Act provides that a child remains eligible for immediate relative status as long as an immigrant visa petition was filed for him or her before turning 21.
The new law also applies to employment-based immigration. For example, when an employer submits an application for an alien labor certification on behalf of a foreign-born employee, what happens if one or more of his children turn 21 years of age prior to becoming a permanent resident? The rules in this situation are quite complex. Let's assume that the child is 19 when the labor certification is filed, but a few months short of 21 when it is approved. The employer submits an I-140 visa petition for the father as soon as the labor certification is approved. However, six months later, when the I-140 is approved, the child is over 21 years of age. Under prior law, the child would be out of luck since he has "aged-out". Under the new law, the child's age would be fixed as of the time that a visa number became available, the same date that the I-140 was approved. However, the new law also provides that the child's age be reduced by the amount of time that the INS took to approve the I-140, in this example, six months. This would freeze the child's "immigration age" at 20, still young enough to file an application for adjustment of status (I-485) together with his parents. The time for the child to submit form I-485 is limited to one year in such situations.
The new law fixes a variety of "age-out" issues including one that uniquely affects persons born in the Philippines. The quota for unmarried sons and daughters of permanent residents (family 2B category) is backlogged to 1993. Often, the petitioning parent becomes a naturalized citizen during the waiting period thinking that this will speed up the petition. Too late, the parent learns that this has the opposite effect. His naturalization automatically converts the petitions to the family 1st preference category, which increases the backlog by many years. The new law allows the sons and daughters to notify the government that they do not wish to have their petitions converted from F2B to F1. It also allows them to revoke the automatic conversion of petitions which were converted before the enactment of the new law.
Our law firm has already sent several such letters to the INS. We represent a Filipino family whose kids were brought to the U.S. as small children. Now, they are all professionals who have spent almost their entire lives in the U.S. Their parents are U.S. citizens. We applied for cancellation of removal before an Immigration Judge, and all of the kids were granted permanent residence. But the INS appealed the Judge's decision to the BIA. Fortunately, the mother of the kids petitioned for them under the 2B category in 1991 when she was a permanent resident. We normally would have applied for adjustment of status under §245i for each of the kids, except for one small fact. The mother, before she sought our assistance, asked an INS examiner whether it would be helpful for her kids if she became a citizen of the U.S. The examiner assured her that it would, and she followed his advice. Her naturalization had the unfortunate effect of automatically converting the petitions for her kids from the 2B to 1st preference category, which for Filipinos adds years to an already long waiting time.
As soon as the new law passed, we submitted letters to the INS requesting that the automatic conversion from the 2B to the 1st category be revoked. We are now in the process of preparing Motions to Remand to the BIA. When the BIA remands the case to the Judge, he will be able to approve the kids' applications for adjustment of status, and the family will be able to remain intact.
The law also applies in a number of other situations including applications for asylum, refugee status and the diversity visa lottery.
4. Did You Report Your Address Change To The INS? Gotcha!
Here's an Immigration Quiz where you can not afford not to know the answer!
All the INS needs to arrest you, detain you, and deport you is your failure to submit form AR-11 within ten days every time you change your address. True or false?
The answer is true. This has been the law for 50 years. See section 265 of the Immigration and Nationality Act. We link to the Act from our "Links to Governmental and Legal Resources" page at https://www.shusterman.com/lawsregulationsusimmigration.html#1
However, only lately has the INS begun to enforce this law. Believe it or not, even long-time permanent residents are facing prison terms and deportation for failure to submit a change of address.
We advise you to comply with the following FAQ to insure that you will be allowed to stay in the United States:
Who must file an AR-11 form? All aliens over 14 years of age including permanent residents, nonimmigrants (except those in "A" or "G" status) and undocumented aliens who are present in the United States for more than 30 days who change their addresses.
Where can I find an AR-11 form? You can download a copy from our "Immigration Forms" page in English, Spanish, Chinese, Vietnamese or Russian at https://www.shusterman.com/formsusimmigration/
Where do I mail this form? Mail it to the following address:
U.S. DEPARTMENT OF JUSTICE
Immigration and Naturalization Service
HQ ORM
425 I Street NW
ULLICO 4th Floor
Washington, DC 20536
When did this reporting requirement become effective?
The Immigration and Nationality Act of 1952, Section 265, established the reporting requirement. Although during the past 20 years, the address reporting requirements have fallen into general disuse, since September 11, a number of persons have been arrested and taken into custody based upon their failure to timely file form AR-11 with the INS. In issuing the proposed student regulations on April 12, 2002, the INS called attention to the AR-11 reporting requirement.
We recommend that every time you change your address, you file a form AR-11 for each member of your family within ten days of the change, by certified mail. Keep photocopies of the filled-out AR-11 forms and the certified mail receipts as proof that you have complied with the law.
On July 26, the Attorney General published a proposed rule in the Federal Register which would require every person who applies for immigration benefits to acknowledge having received notice that he or she is required to provide a valid current address to the Service including any change of address within 10 days of the change.
Written comments must be submitted on or before August 26, 2002.
Editor's Note: It is clear that the regulation will be used chiefly as a device to detain non-citizens who can not prove they have filed AR-11 forms in a timely fashion. The INS lacks the means to track the filing of AR-11 forms. If even a small fraction of the 35 million non-citizens present in the United States abide by the AR-11 address reporting requirements, the INS will have to hire a small army of contractors to organize the forms into a coherent system. Recently, the government admitted that there are over two million documents unexamined in the INS system, including over 200,000 change of address forms.
5. Immigration Trivia Quiz: Say You'll Change The Constitution
Quiz Removed
6. INS Approves Concurrent Filing for I-140s and I-485s
On July 31, the INS issued an interim regulation, effective immediately, which permits the simultaneous filing of I-140 immigrant visa petitions and I-485 applications of adjustment of status.
This is a welcome return to a system that had been eliminated over a decade ago. Back in the 1980s, when concurrent filing was the norm, I remember that the average processing time in Los Angeles for an I-140/I-485 application was 90 days. My colleagues on the East Coast used to ask me incredulously how new clients were able to put up with these long waiting times! In New York, it only took 30 to 60 days to receive an interview where a concurrent filing had been made.
The Immigration Act of 1990, which went into effect on October 1, 1991, increased the number of persons who could immigrate annually using the employment-based categories from 54,000 to 140,000. In response, the INS adopted a regulation, also effective on October 1, 1991, which eliminated concurrent filing in employment-based cases. It did this despite a dozen comments, all negative, based on the argument that elimination of concurrent filings would actually increase efficiency. The INS promised to reexamine whether the concurrent filing program should be readopted after a few months had elapsed in order to give it time to analyze the implementation of the new rule and to evaluate its success.
During the past decade, INS processing times have mushroomed. Depending on the Service Center, I-140s take between three and nine months to process, while I-485s are adjudicated in periods ranging from eight to twelve months to over two years.
In the year 2000, both Congress and the Administration established "goals" for processing times. The goal for processing I-485s is six months. Two years later, although processing times are improving, this six-month goal remains elusive.
Finally, on July 31, 2002, the long-awaited reevaluation of INS's 1991 regulation took concrete form. The new INS regulation restoring concurrent filing provides significant benefits for employment-based applicants for permanent residence. It eliminates the unnecessary wait that beneficiaries of EB-1, EB-2 and EB-3 petitions must experience while their I-140 petitions are processed by the Service Centers. Concurrent filing allows these beneficiaries to obtain work permits within 90 days after the I-140/I-485/I-765 package is submitted to the INS.
The regulation also provides that form I-485 may be submitted where form I-140 is currently pending. The applicant should submit a form I-797 filing receipt to demonstrate that the I-140 is pending.
We have posted the complete text of the regulation at https://www.shusterman.com/concurrentimmigrationfilings.html and a Frequently Asked Questions (FAQ) about the new regulation at https://www.shusterman.com/concurrentfilingusimmigration.html
It is expected that the new regulations will generate an increased number of I-485 filings in the next few months and will temporarily result in an increase in processing times. Therefore, there is a premium in submitting your I-485 application as soon as possible to avoid processing delays.
It is also expected that some persons facing their final year of H-1B eligibility whose applications for labor certification remain pending will utilize concurrent filing to maintain their lawful immigration status in the U.S. AC-21, the law which raised the H-1B cap in 2000, contains a flawed provision which permits extensions of H-1B status past six years only if the labor certification is approved, form I-140 has been filed, and either the labor certification or the I-140 was pending for over one year. In reality, many labor certification applications have been pending for over one year, but a post-sixth year H-1B is unattainable because form I-140 cannot be filed until the labor certification application is approved. Persons with pending labor certifications who believe that they are eligible for EB-1 status as priority workers or for EB-2 NIW status may utilize concurrent filing which will allow them to adjust their status, or to obtain an EAD until such time as their labor certification applications are approved.
Concurrent filing also raises a number of interesting questions vis-à-vis the unlawful presence bars and the 180-day portability rule.
7. Federal Appeals Court Swamped With New Immigration Cases
Something dramatic has happened with regard to deportation (now called "removal") hearings. The number has increased beyond anyone's expectations, and as the government attempts to cope with the huge increase in hearings, unexpected consequences have resulted.
When I left my job as an INS Trial Attorney in 1982, there were approximately 50 Immigration Judges (IJs) and five members of the Board of Immigration Appeals (BIA). Today, there are well over 200 IJs and more than 20 BIA members.
The Justice Department has given the IJs "goals" as to the time it should take for them to complete different types of hearings. Similarly, in order to reduce its ever-growing backlog, regulations allow the BIA to dispose of cases in a "streamlined" fashion where most decisions are of a "summary" nature. We link to the BIA memoranda regarding "streamlining" of cases on our "Deportation" page at
https://www.shusterman.com/deportationdefense.html#6
We also link to an AILF practice advisory entitled "How to Prevent the BIA Summary Dismissal of Your Appeal" from the above page.
Controversial regulations to revamp the BIA were proposed by the Department of Justice on February 19, 2002. See
https://www.shusterman.com/newsletterusimmigrationmarch2002.html#8
All of the Justice Department's efforts are focused on making both the IJs and the BIA more efficient. However, in judging a case, where efficiency is the overriding goal, due process and fairness suffer.
Enter the Federal Courts. The Federal Courts are part of the judicial branch of the government, not under the control of the Department of Justice which is part of the executive branch. Under the immigration laws, the Federal Appeals Courts have jurisdiction over most appeals from the decisions of the BIA. To the extent that efficiency takes precedence over fairness at the BIA level, judicial review is available to rectify faulty administrative decisions. Of course, the system has certain flaws. For example, the Congress, in 1996, "stripped" the courts of their jurisdiction over many types of immigration matters. Also, many persons whose appeals or motions have been rejected by the BIA are not represented by attorneys, and do not know how to pursue their cases in Federal Court.
Of all the Federal Appeals Courts, the most influential is the U.S. Court of Appeals for the Ninth Circuit. There are 13 judicial circuits in the federal court system, each with its own court of appeals. The largest court is the Ninth Circuit, with 28 judgeships. The Ninth Circuit has jurisdiction over nine states: Alaska, Arizona, California, Hawaii, Idaho, Montana, Nevada, Oregon and Washington. It decides the bulk of immigration cases in the country, and has been less swayed by the arguments of the Justice Department than have other Federal Appeals Courts.
(Asylum)
https://www.shusterman.com/amnestylawsuitvictory
(Indefinite Detention)
https://www.shusterman.com/amnestylawsuitvictory
(Late Amnesty)
https://www.shusterman.com/newsletterusimmigrationjanuary2002.html#4
(Equitable Tolling)
https://www.shusterman.com/gete-pr.html (Vehicle Seizures)–Link is no longer operational.)
https://www.shusterman.com/newsletterusimmigrationjuly1999.html#8
(Civil Document Fraud)
https://www.shusterman.com/uscitizenship/#4
(Admin. Denaturalization)
Lately, because of the "speed-up" at the BIA, the 9th Circuit has been confronted by the deluge of new immigration cases. Currently, over 100 new immigration appeals are being submitted to the 9th Circuit each week. (0ur law firm alone has submitted at least half a dozen petitions for review to the 9th Circuit since the beginning of the year.) If this rate of filings were to continue unabated for one year, almost half of the Court's cases would be immigration-related.
We link to the decisions of each of the U.S. Court of Appeals on our "Deportation" page at
https://www.shusterman.com/deportationdefense.html#11
We also link to an excellent "practice advisory" issued by the American Immigration Lawyers Foundation entitled "How to File a Petition for Review (in Federal Appeals Court)" at
https://www.shusterman.com/pdf/ailf-pr.pdf
8. Schedule of Upcoming Immigration Law Seminars
Recently, I participated in a seminar for immigration paralegals in Newport Beach, California. One question that was asked again and again was how to find out about future immigration law seminars for paralegals, attorneys, HR managers and members of the public.
Here is a partial list of Immigration Seminars in which I will participate during the next few months:
1) September 19, 2002 – Los Angeles, California
"Immigration Law Training Course" – Sponsored by the Immigrant Legal Assistant Project, Los Angeles County Bar Association
(I will speak on "Introduction to Immigrant Visas")
2) October 3, 2002, 7:00-10:00pm – New York City, New York
"Transition into the Post-Residency Period"
(I will speak on "J-1 Waivers for IMGs")
Roosevelt Hospital, 1000 10th Avenue
(between 58th and 59th Street), 2nd Floor
Conference Room 2B
Please RSVP to Dinu Gangure, MD
(212) 523-7745
Limited availability
Free entrance, free food
3) October 24-25, 2002 San Antonio, Texas
"26th Annual Conference on Immigration & Nationality Law" – Sponsored by the University of Texas School of Law (I will speak on "Using the Web to Practice Immigration Law")
4) November 14-16, 2002 Monterey, California
"15th Annual California Chapters Conference"
– Sponsored by the American Immigration Lawyers Association
5) November 18-19, 2002 San Francisco, California
"35th Annual Immigration & Naturalization Institute"
– Sponsored by the Practising Law Institute
(I am on a panel entitled "INS & State Department Update" with Stephen K. Fischel, Office Director; Legislation, Regulation and Advisory Opinions – State Department; Jacquelyn A. Bednarz, Special Assistant to INS's Executive Associate Commissioner, Office of Policy and Planning; and Jeffrey J. Rummel, Esq.)
9. Chat Schedule, Transcripts, Audios & Videos
Chats
In May 1999, we pioneered the concept of free online chats on various immigration topics. Our chats are always focused on a particular subject. Together with About.com's Immigration Guides, Jennifer and Peter Wipf, we have conducted over two dozen chats on a wide variety of subjects, all related to immigration laws and procedures.
Due to the tremendous response to our June 24th chat on Physicians and Nurse, we had a 2nd chat on the same topic on July 22.
Our next chat is entitled "Understanding the Child Status Protection Act". It will be held on the evening of Monday, September 9.
To read the complete text of our chats, see our Chat Page at
Link to chat no longer available
Immigration Audios
Are your eyes getting tired from reading all of our information about immigration laws and procedures? Then sit back, close your eyes, and listen to any (or all!) of the following immigration audios:
Welcome To Our Web Site!

https://www.shusterman.com/audio/welcome.ram (Link no longer operational)

Qualifying Under the New Section 245i Amendments

https://www.shusterman.com/audio/245i.ram (Link no longer operational)

Understanding the New H-1B Cap Law

https://www.shusterman.com/audio/h1bcapla.ram (Link no longer operational)

Temporary Visas to Visit, Study or Work in the U.S.

https://www.shusterman.com/audio/temp.ram (Link no longer operational )

Obtaining A Green Card To Live and Work in the U.S.

https://www.shusterman.com/audio/gc.ram (Link no longer operational)

How to Become a Citizen of the U.S.

https://www.shusterman.com/audio/usc.ram (Link no longer operational)

IMG's and Canadian Physicians

https://www.shusterman.com/audio/md.ram (Link no longer operational)
Immigration Video
See my testimony before the Senate Subcommittee On Immigration on May 22, 2001 regarding "Immigration Policy: Urban And Rural Health Care Needs" at
https://www.shusterman.com/video/carlsenate.ram (Link no longer operational)
or read the complete transcript of my testimony at
https://www.shusterman.com/shustermantestimonysenate.html
Remember, you will need to download a free copy of RealPlayer 8.0 which you can find at
https://www.shusterman.com/audiosvideoswebcastsusimmigration.html
in order to hear the audios or to view the video.
10. Answers To July 2002 Immigration Trivia Quiz
Quiz Removed
Our July Immigration Trivia Quiz featured pictures of four men who signed their way into history in 1776. We asked our subscribers identify them, and the document that they signed:
Hello Mr. Shusterman,
The gentleman on the top left is Robert Morris
The gentleman on the top right is Francis Lewis
The gentleman on the bottom left is Button Gwinnett
The gentleman on the bottom right is John Witherspoon
The document they signed is the Declaration of Independence
I have been following your newsletter for over 5 years ever since I started my immigration process. I'm sure that thousands of readers would agree with me that it is extremely useful and I thank you and your staff for all the helpful information that you put out.
I am very interested in American history so it wasn't very difficult to find the answers to your quiz.
About myself:
I am an Indian national and I came to the United States to do my master's (Computer Science, George Mason University, Virginia). I work for PWC Consulting as a Principal Consultant. My immigration status is Permanent Resident.
Thank you,
Thomas Mathew
Carl Shusterman
Certified Specialist in Immigration Law, State Bar of California, Former U.S. Immigration & Naturalization Service Trial Attorney (1976-82)  Board of Governors, American Immigration Lawyers Association (1988-97)
Law Offices of Carl Shusterman, 600 Wilshire Blvd., Suite 1550 , Los Angeles, California 90017, Phone: (213) 623-4592 Fax: (213) 623-3720
"Once I thought to write a history of the immigrants in America. Then I discovered that the immigrants were American history."
– Professor Oscar Handlin, Harvard Historian
Newsletter US Immigration Update August 2002 – Quick Links
About Us
Back Issues of Our Newsletter
Citizenship
Client Testimonials
Forms Download
Green Cards
Job Search
PERM
Processing Times
Schedule a Legal Consultation
Subscribe to Our Newsletter
Success Stories
Temporary Visas
Visa Bulletin
August 9, 2002
Disclaimer: This newsletter is not intended to establish an attorney-client relationship. All information contained in this newsletter is generalized. Any reliance on information contained herein is taken at your own risk.